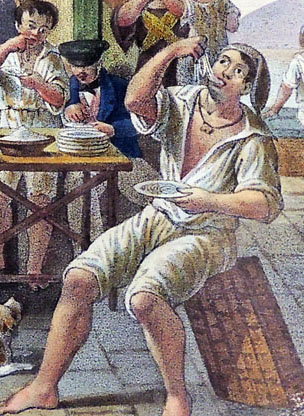 Count Karel Gustav Hjalmar de Mörner (1794-1837) was a Swedish nobleman as well as an amateur artist who experimented with printmaking while living in Italy during the early nineteenth century. He completed this series depicting colorful street vendors in 1827 and published it under the title Nuova Raccolta di scene popolari e costumi di Napoli disegnati esattamente dal vero (A New Collection of Popular Scenes and Costumes of Naples Drawn Exactly from Life).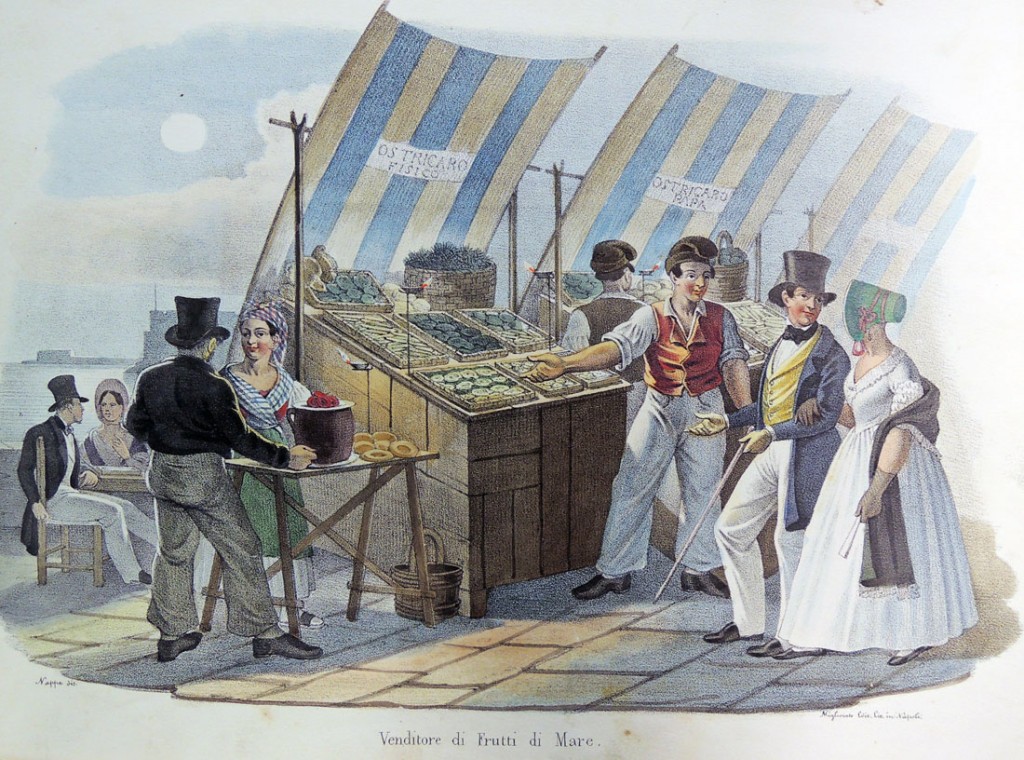 It is possible that Count Mörner drew his designs directly onto the Bavarian limestone while working at the Naples lithography studio of Lorenzo Bianchi and Domenico Cuciniello. The complex coloring, however, was not printed but added by hand after the lithographs were pulled, probably by a technician in the shop.
Elmer Adler purchased the volume and brought it with him to Princeton for the new collection of graphic arts in 1940.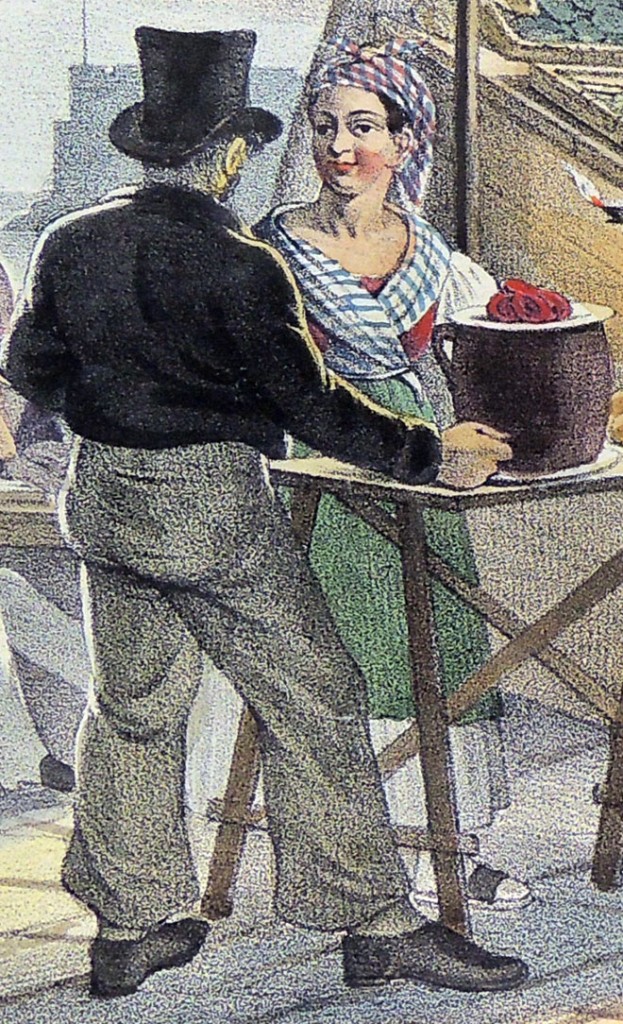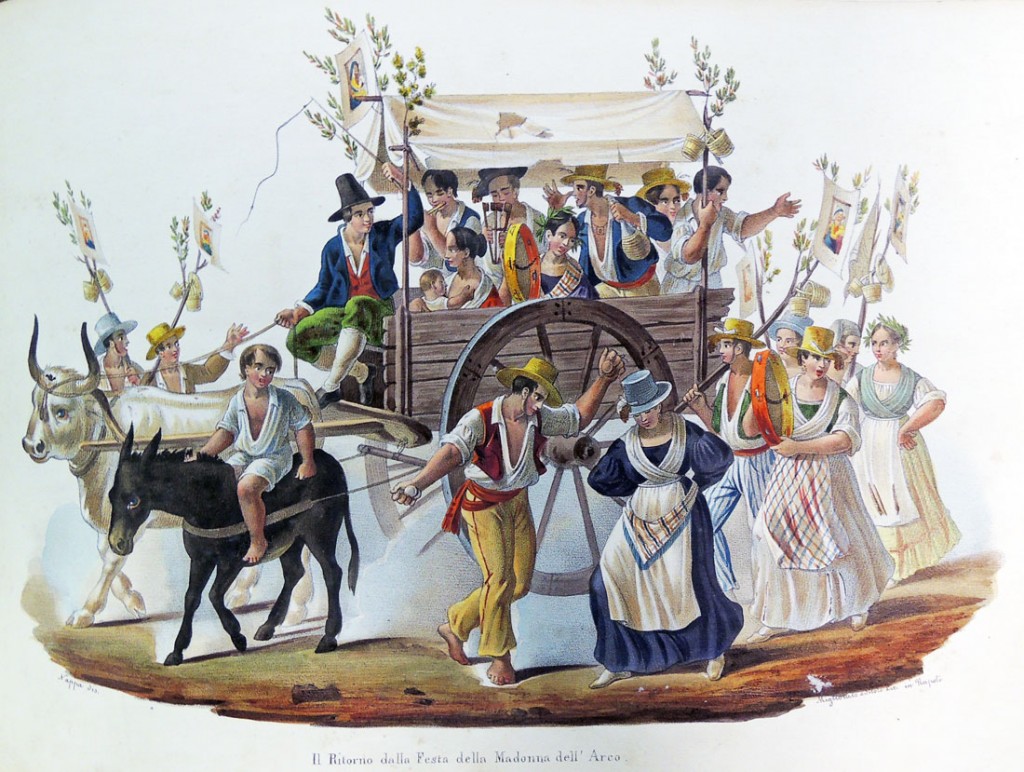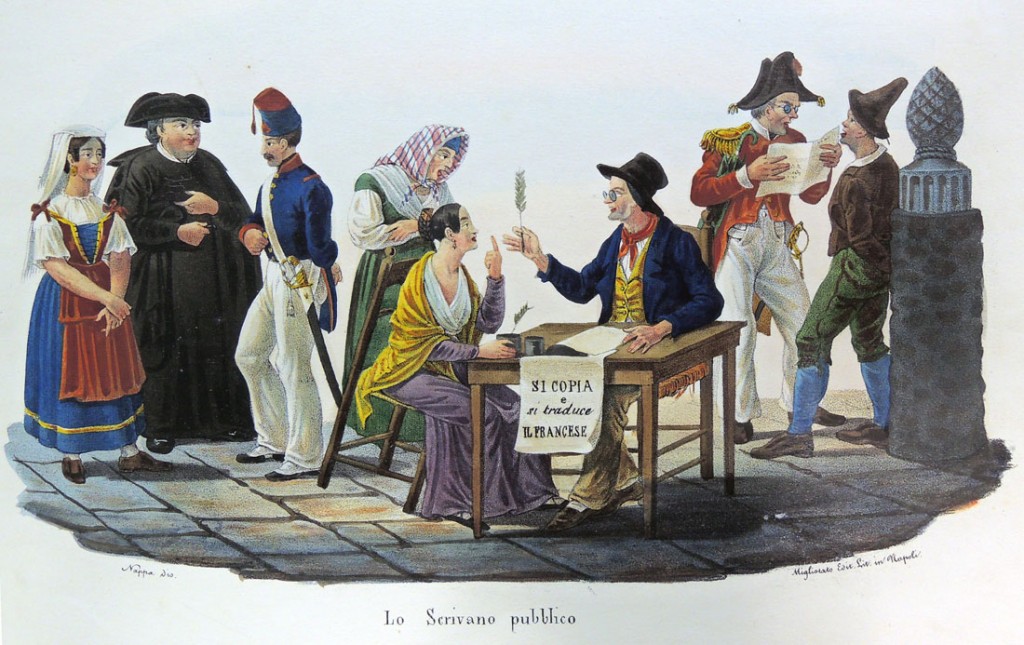 See also Hjalmar Mörner (1794-1837), Il Carnevale di Roma (Roma: Presso Francesco Bourliè, 1820). 20 etchings with hand coloring. Rare Books (Ex) Oversize GT4452.R6 xC2E