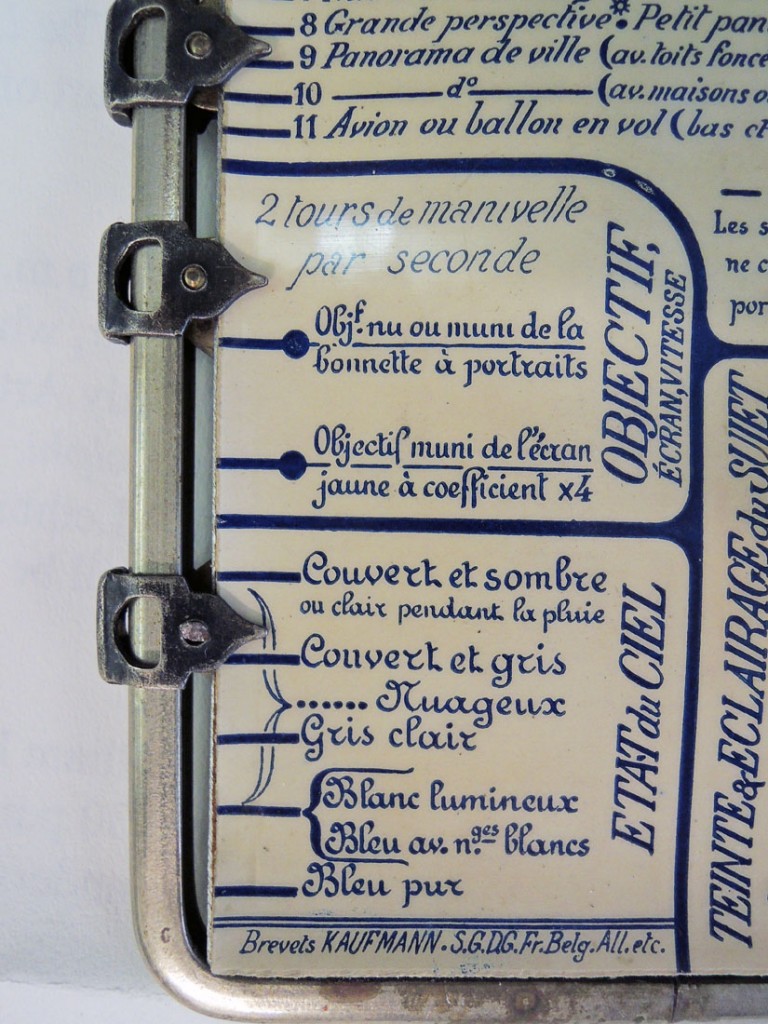 Thanks to the keen eye and generosity of W. Allen Scheuch II, Class of 1976 and Friend of the Princeton University Library, we now own a posographe. This device, the size of a cell phone, is one of the first calculators for figuring the aperture and exposure time when making a photograph or home movie. Invented in the 1920s for the Pathé company, posographes were produced in French, German, and English.
Unlike a light meter, this instrument uses environmental settings such as "a very narrow old street," "state of sky" or "snowy scene" to calculate exposure. One side gives you the calculation for an outside scene, the other side for a picture taken indoors.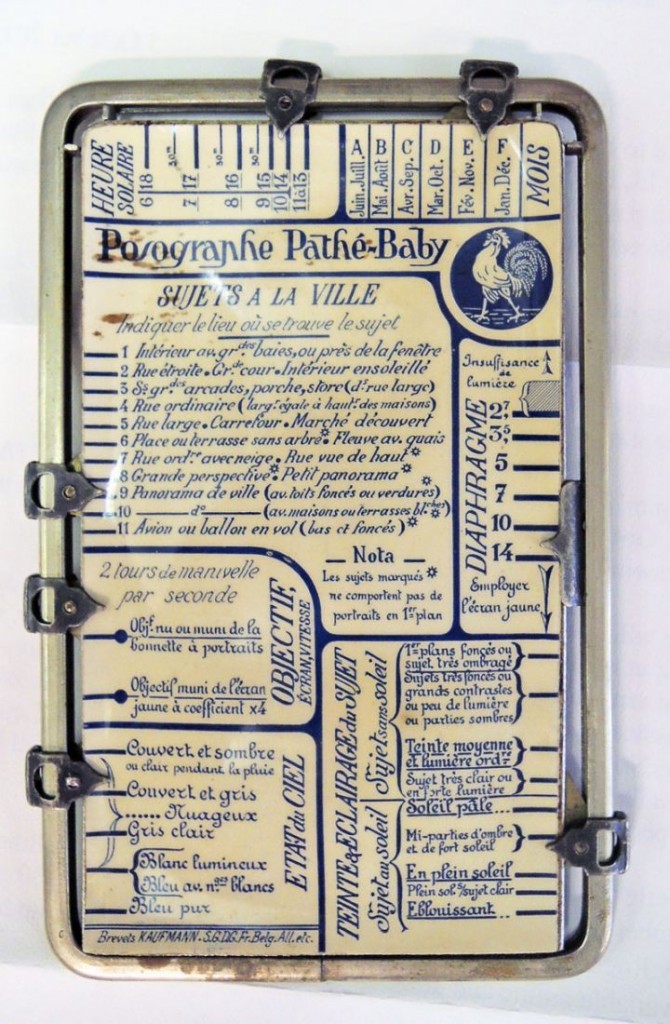 Here is a posographe in English found on the internet, to make it easier to read the settings.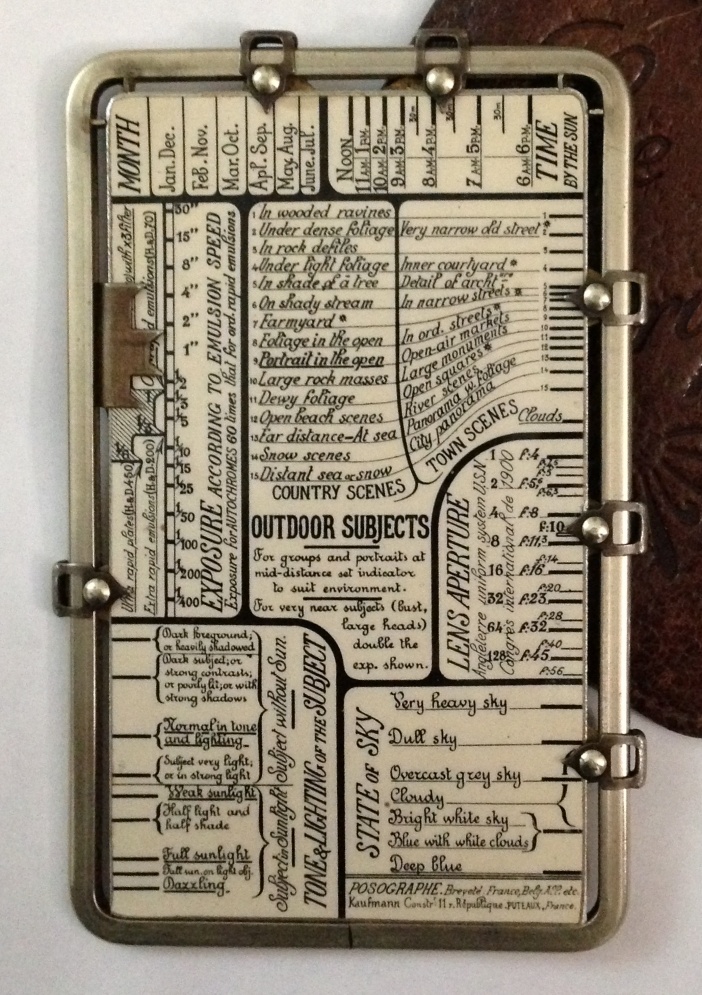 See also:
http://www.nzeldes.com/HOC/Posographe.htm