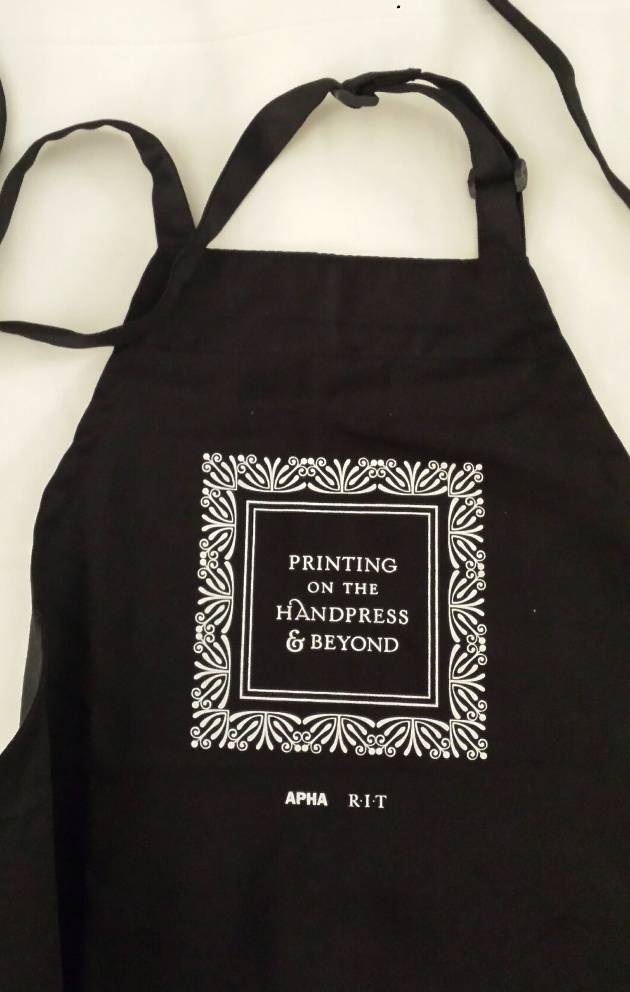 The 40th annual American Printing History Association (APHA) conference concludes this evening with the presentation of the 2015 Frederic W. Goudy Award to Jerry Kelly followed by the Goudy Distinguished Lecture in typography.
Established in 1969 by a gift from the Mary Flagler Cary Charitable Trust, the Goudy Award pays tribute to the friendship between Melbert B. Cary, Jr. and Frederic Goudy by honoring distinguished figures in type design and its related fields.
Over the last few days APHA's 2015 conference: "Printing on the Handpress & Beyond," has been reexamining the history and practice of operating some of our earliest printing machines—flat-bed handpresses in predominant use from the 15th to 19th centuries.
The keynote address entitled "Gutenberg's World: How Printing Arose in 15th Century Mainz," was given by novelist Alix Christie and the plenary address "A Hands-On Approach to Printing History: Lessons Learned in the Construction of a Common Press," was delivered by Dr. Jeffrey Groves. https://printinghistory.org/2015-conference/
Seen below, Groves discussed his recent sabbatical spent building a replica of Isaiah Thomas's eighteenth-century common press. It was his hope to understand more fully the technological and practical shift from wood to iron in early nineteenth-century press construction. Groves also shared some of his research in the material transition represented by the Columbian press, an iron press patented in the United States in 1813.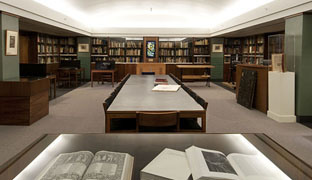 Events and tours were held in and around the Cary Collection in Rochester, New York, one of the country's premier libraries on graphic communication history and practices.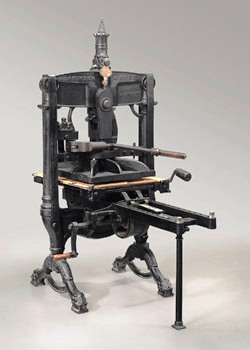 The original collection of 2,300 volumes was assembled by the New York City businessman Melbert B. Cary, Jr. during the 1920s and 1930s. Cary was director of Continental Type Founders Association (a type-importing agency), a former president of the American Institute of Graphic Arts, and proprietor of the private Press of the Woolly Whale. In 1969, the Cary Collection was presented to RIT by the Mary Flagler Cary Charitable Trust as a memorial to Mr. Cary, together with funds to support the use and growth of the collection. Today the library houses some 40,000 volumes and a growing number of manuscripts and correspondence collections.
One of the highlights of the weekend was the printing of a keepsake on the newly acquired Kelmscott/Goudy Albion No. 6551 printing press. Owned by such luminaries as William Morris, Frederic Goudy, Spencer Kellogg, Melbert B. Cary, and J. Ben Lieberman, the press has a new home in the Cary Graphic Arts Collection, an acquisition made possible by the generous support of the Brooks Bower family.