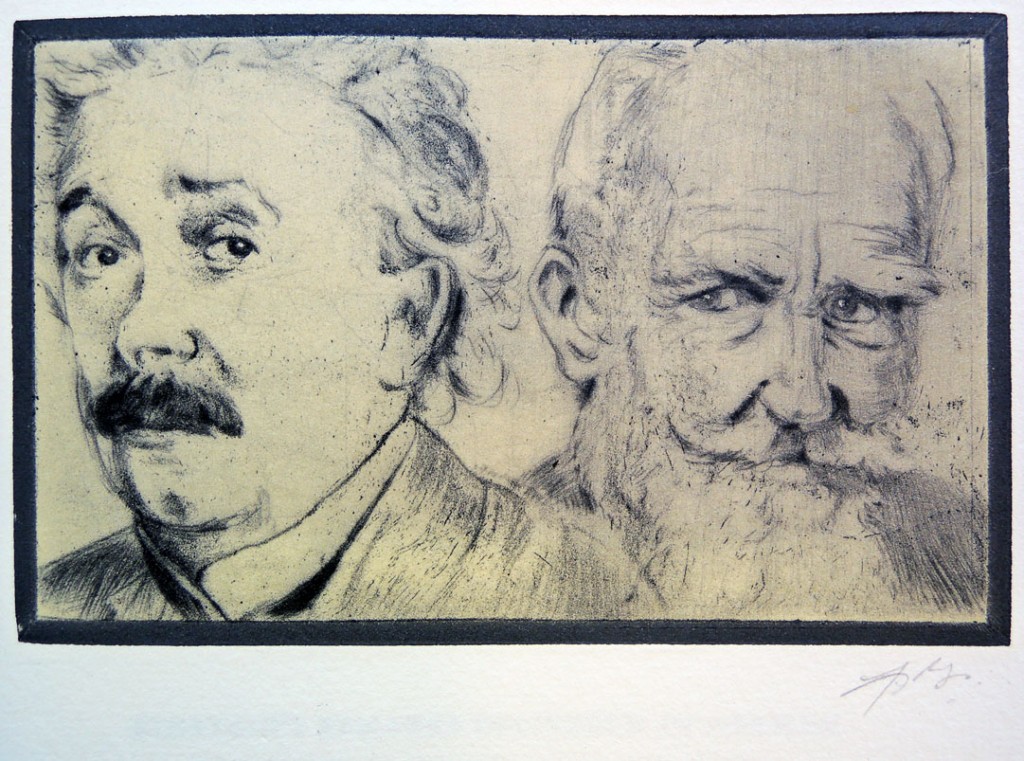 "Professor Albert Einstein heard himself acclaimed by George Bernard Shaw tonight as one of the handful of men in all human history who have "Created Universes." Before a thousand guests at a dinner here Professor Einstein listened while Mr. Shaw placed him on a pedestal with the greatest thinkers of mankind. Only seven men in the history of 2,500 years, said Mr. Shaw, could share with Professor Einstein his place as a destroyer of the old absolutism and builder of the new world. The list began with Pythagoras and included Ptolemy, Aristotle, Copernicus, Kepler, Galileo, Newton, and finally Einstein, "the greatest of our contemporaries." –Anonymous, "Shaw Calls Einstein Universe Creator. Acclaims Scientist, the Guest at Dinner in London, as One of History's Eight Greatest." Special cable to the New York Times, October 29, 1930.

Shaw's speech was delivered at a formal high-profile fund-raising dinner for ORT (Obschestvo Remeslenovo i. Zemledelcheskovo Trouda), an organization dedicated to the support of Eastern European Jewry. The setting was the ballroom of London's Savoy Hotel in 1930.
In this newly acquired fine press edition, the full text of Shaw's speech is reprinted, together with Albert Einstein's response, originally delivered in German and printed here in English translation. Joesph Goldyne illustrated the volume with five etchings created especially for this publication. The drypoints, etchings, and burnished aquatints, executed with the artist's unique graphic signature, pay tribute to the featured speakers as well as to the sense of the event.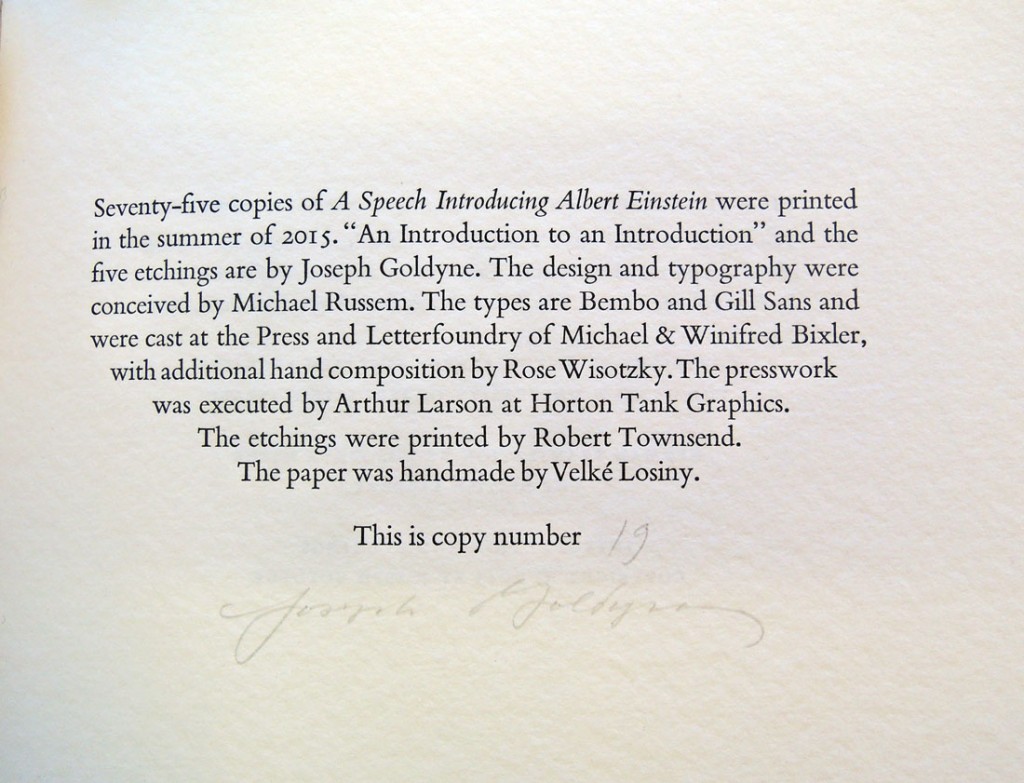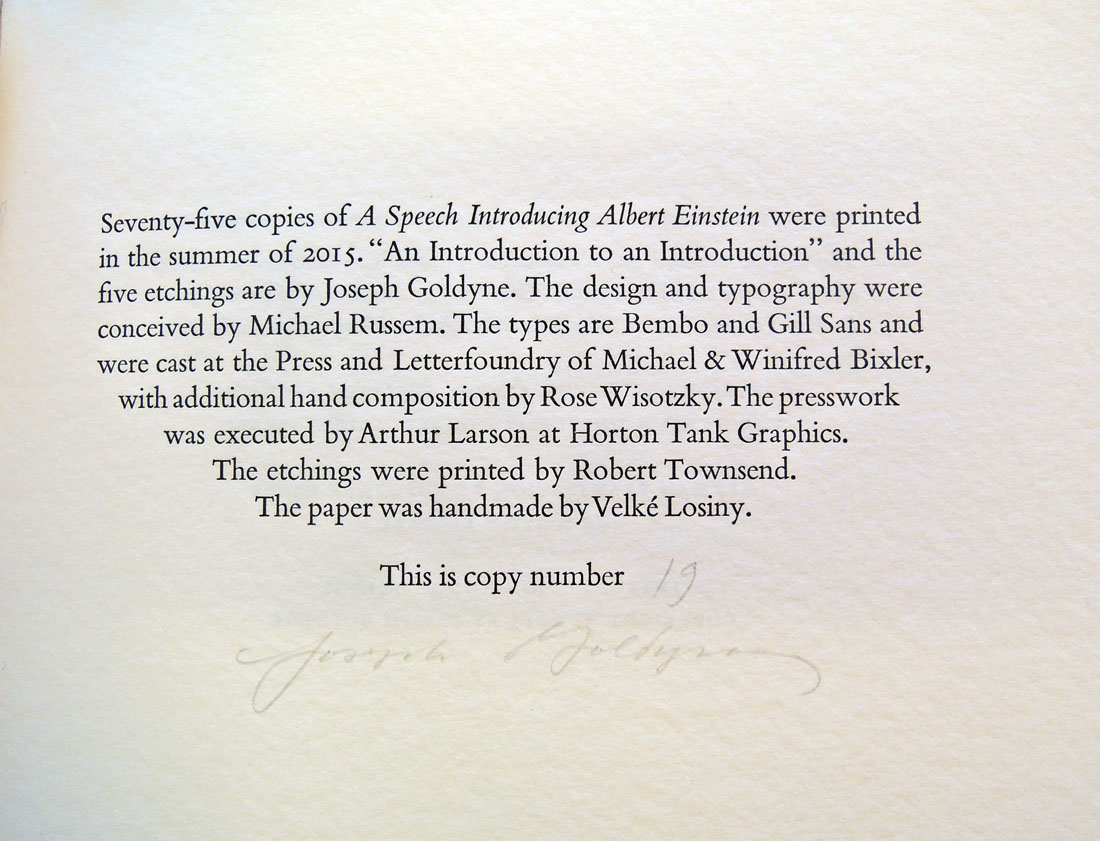 A portion of the actual speech has been posted here. Nice to include the laughter and the applause: