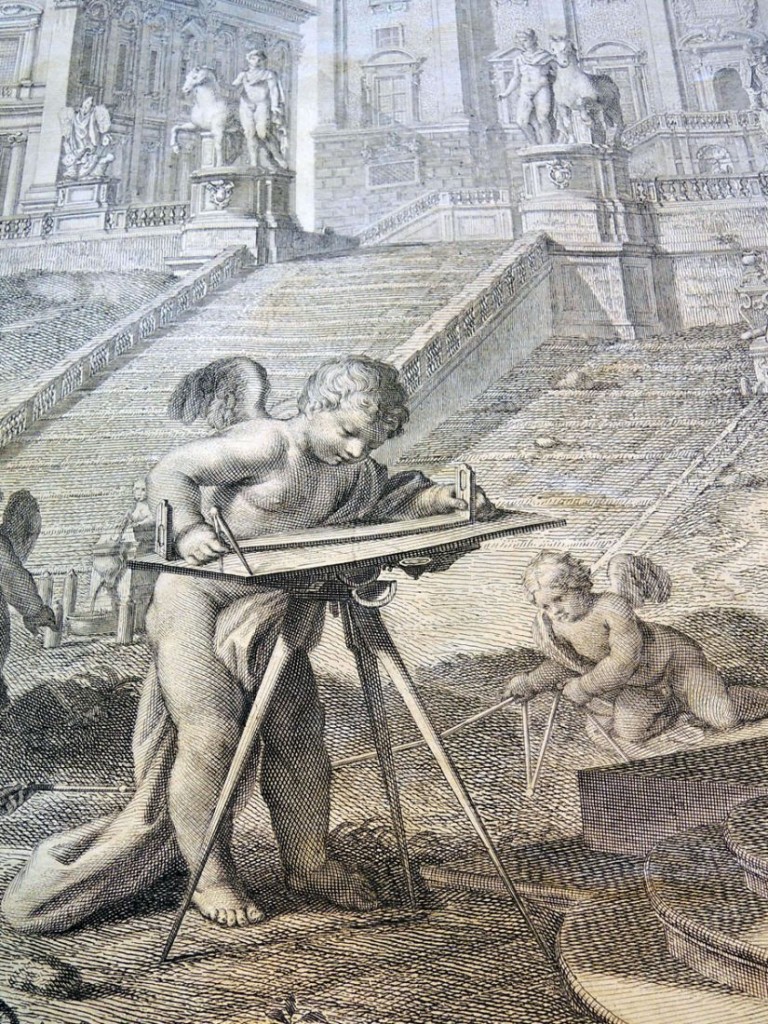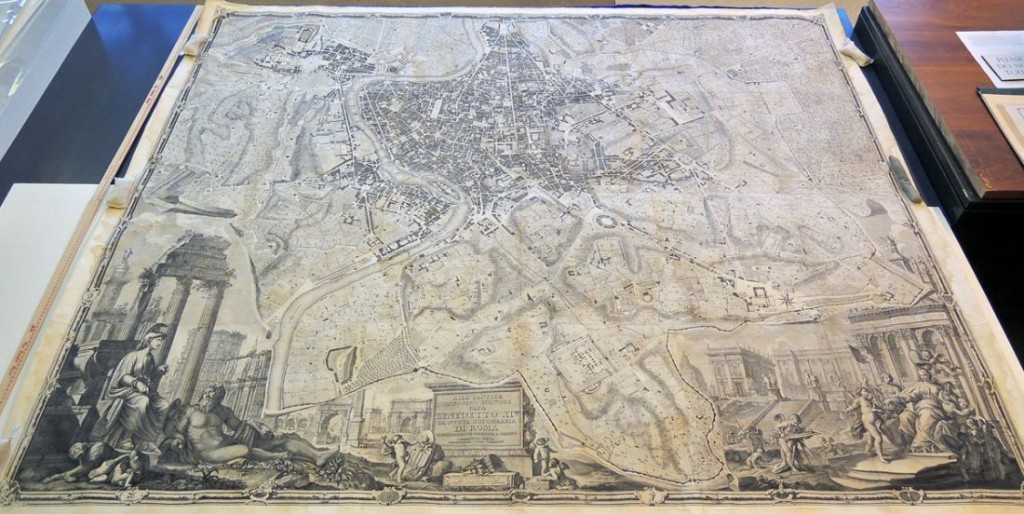 We are preparing for next week's visit from ART 233 / ARC 233 Renaissance Art and Architecture taught by Carolina Mangone and Carolyn Yerkes. The course is described: "What was the Renaissance? This class explores the major artistic currents that swept northern and southern Europe from the fourteenth through the sixteenth centuries in an attempt to answer that question. In addition to considering key themes such as the revival of antiquity, imitation and license, religious devotion, artistic style, and the art market, we will survey significant works by artists and architects including Donatello, Raphael, Leonardo, Jan van Eyck, Dürer, and Michelangelo. Precepts will focus on direct study of original objects, with visits to Princeton's collections of paintings, sculpture, prints, drawings, books and maps."
To this end, we are rolling out the enormous maps of Rome [seen here] in 1748 by Giambattista Nolli (1701-1756) and Venice in 1500 originally published anonymously, now attributed to Jacopo de Barbari (ca. 1460/70-ca. 1516). The latter is Princeton University Library's facsimile edition of the woodcuts published in 1962 by Officine Grafiche Trevisan, Cassa di Risparmio, Venezia.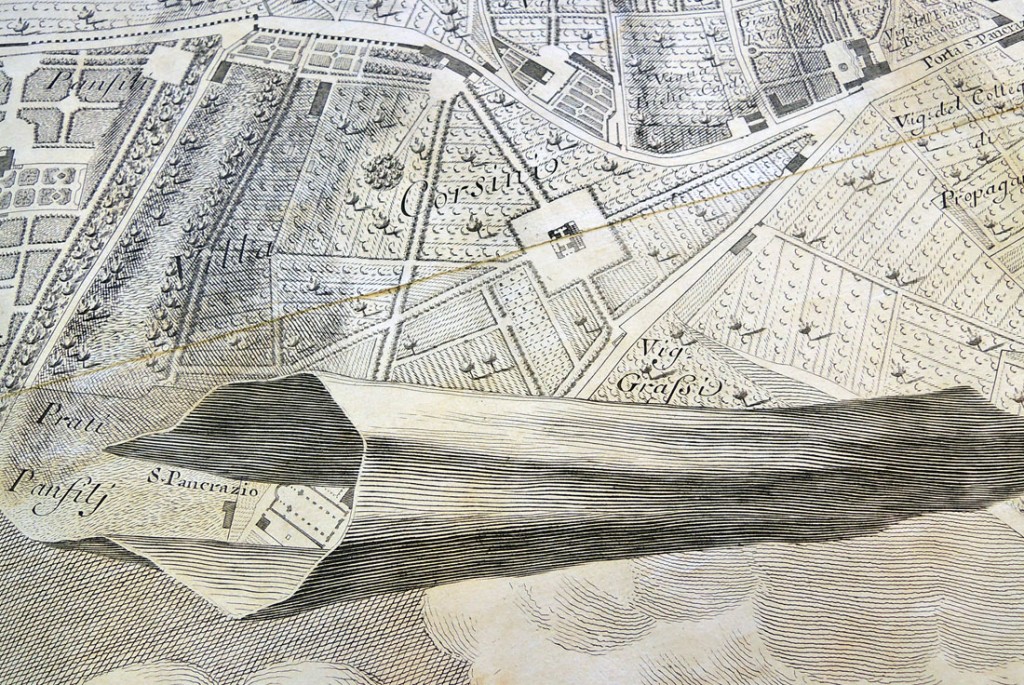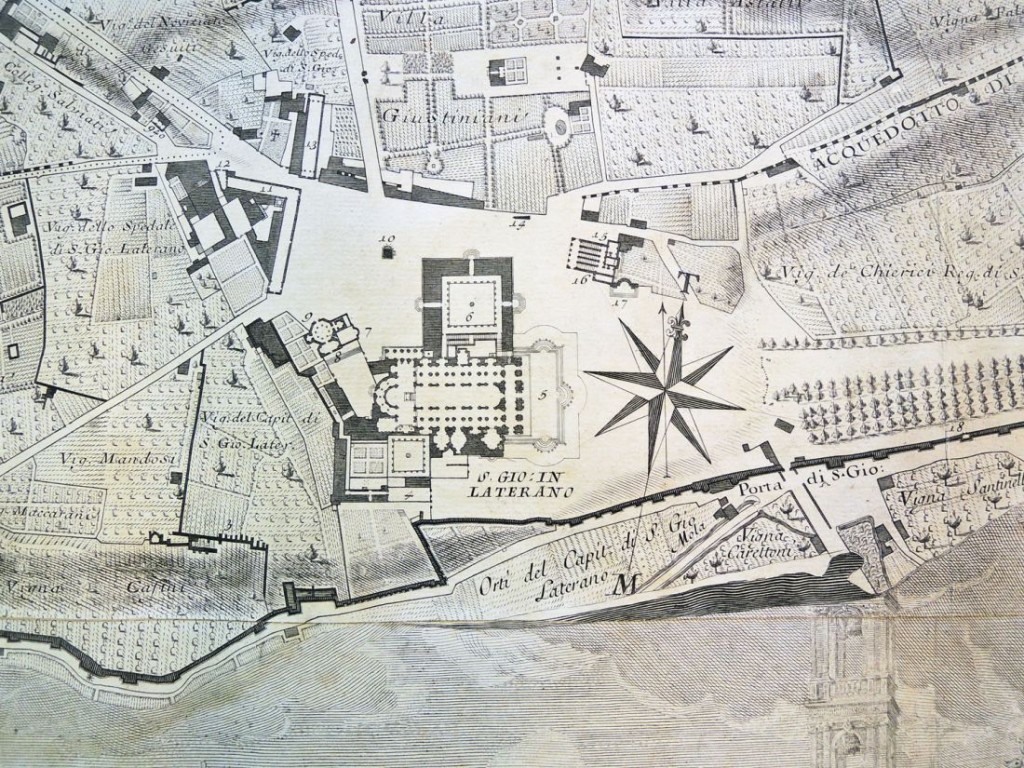 Nolli's map, a stunning original, is titled Alla Santita di Nosto Signore Papa Benedetto XIV la nuova topografia di Roma, ossequiosamente offerisce e dedica l'umilissimo servo Giambattista Nolli Comasco. Composed in 12 sheets, each 42 x 67.5 cm., the complete engraving measures a monumental 174 x 210 cm.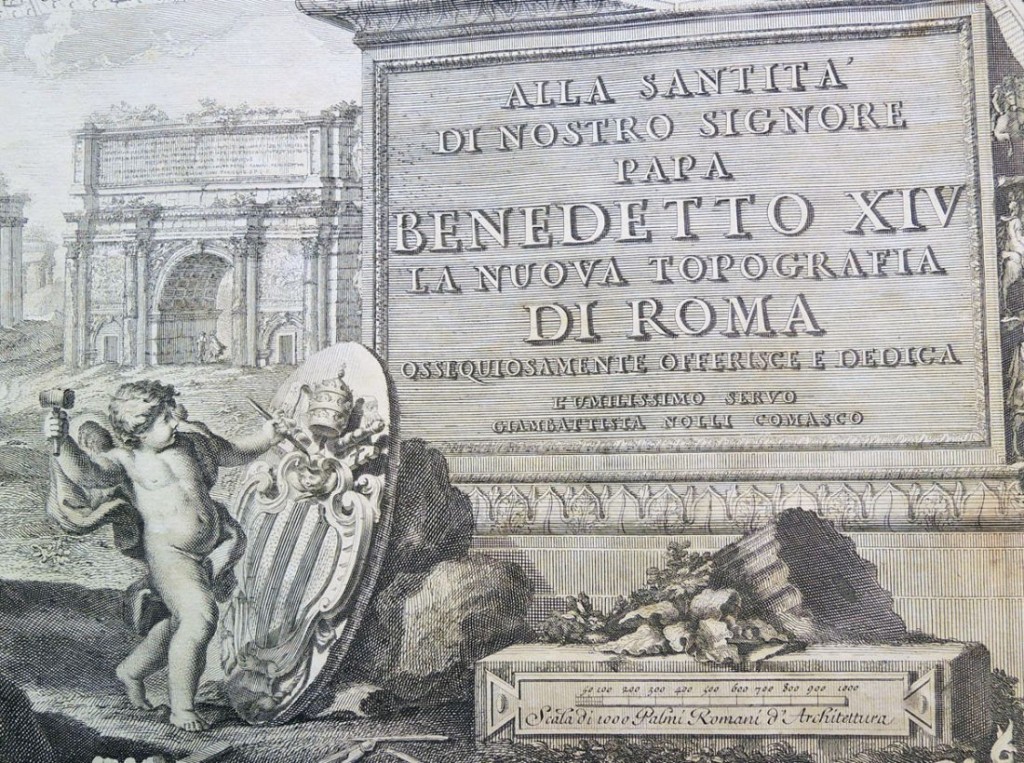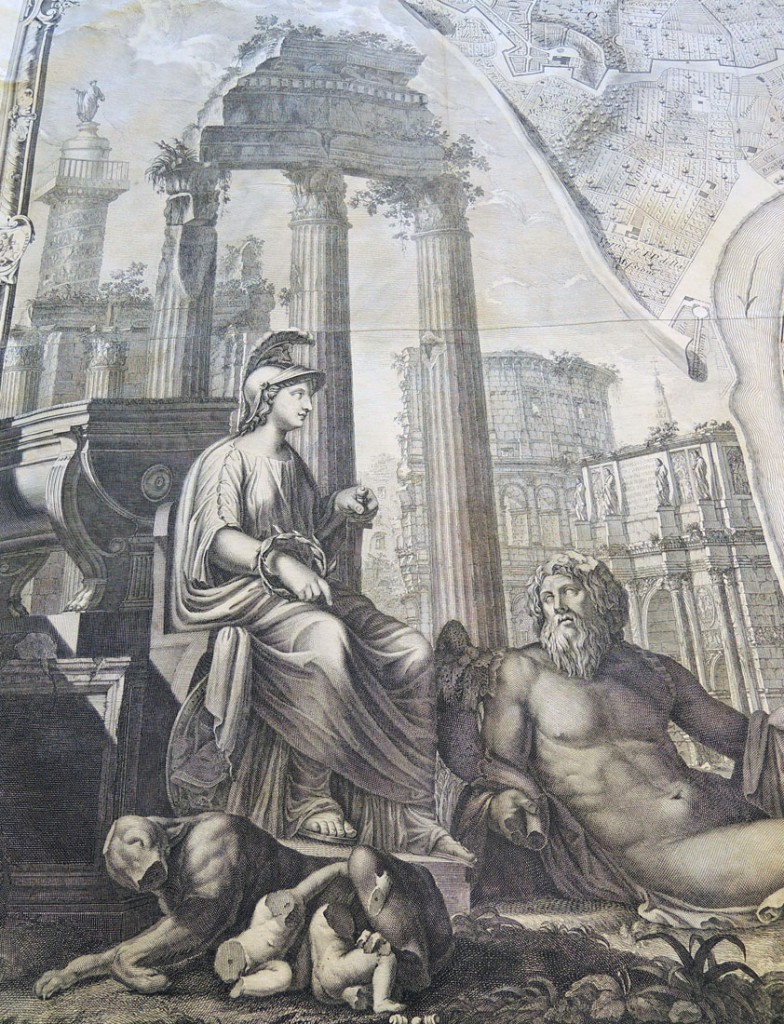 Thanks to our colleagues at Berkeley, a high resolution digital map can be found at:
http://vm136.lib.berkeley.edu/EART/maps/nolli.html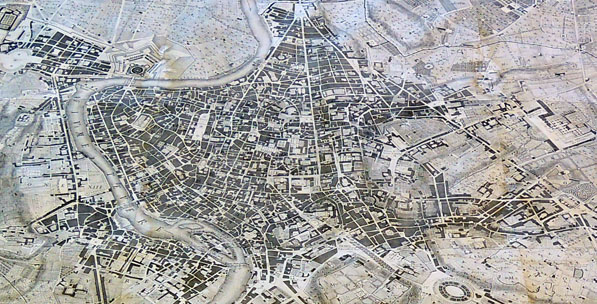 Giovanni Battista Nolli (1701-1756), Alla Santitá di Nosto Signore Papa Benedetto XIV la nuova topografia di Roma, ossequiosamente offerisce e dedica l'umilissimo servo Giambattista Nolli Comasco ([Roma]: Giambattista Nolli, 1748). 1 map on 12 engraved sheets; 174 x 210 cm, Rare Books: Historic Maps Collection (MAP)