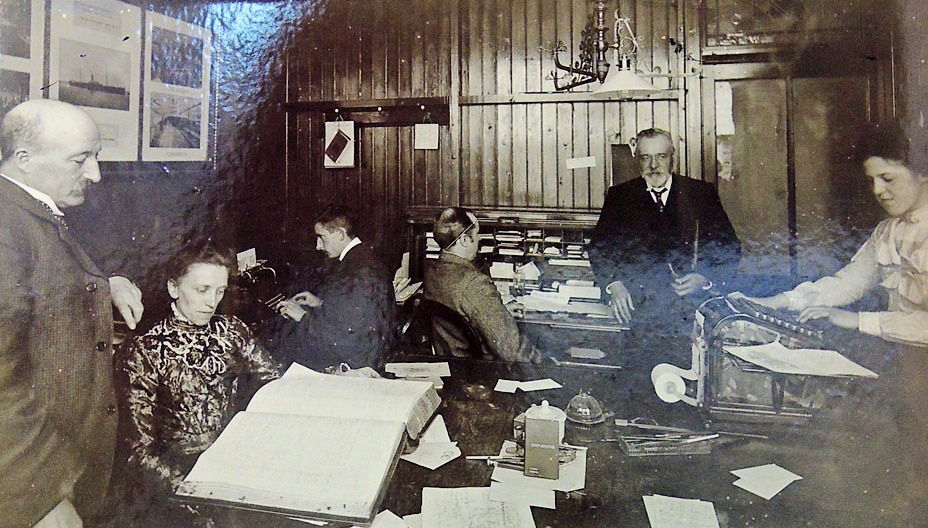 The Counting House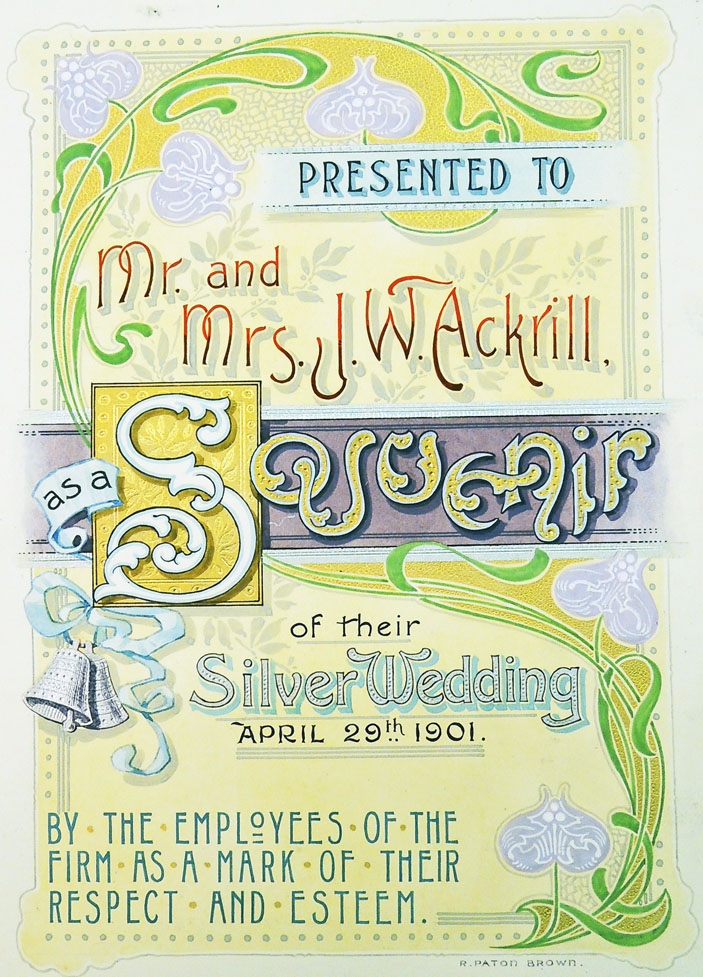 "In celebration of his Silver Wedding and birthday, Mr. J. W. Ackrill entertained the staff of the Herald Printing Works and a few other friends to dinner at the George Hotel, on Wednesday evening. Mr. Haywood, the manager, provided a most tempting menu and a pleasant evening was spent.
The employees arranged a surprise for the host in the form of a handsome silver tray, beautifully engraved and bearing suitable illustration executed in the finest form of the engraver's art. Unfortunately Mr. Ackrill was called from the table as soon as the toast list was opened, in consequence of the illness of Mrs. Ackrill, his mother.
Under the circumstances the presentation to him was made by Mr. J R Foggo, the oldest member of the staff (40 years) through Mr. Robert Ackrill Breare, his eldest nephew. The cause of Mr. Ackrill's absence was not made known, so the evening was spent most happily."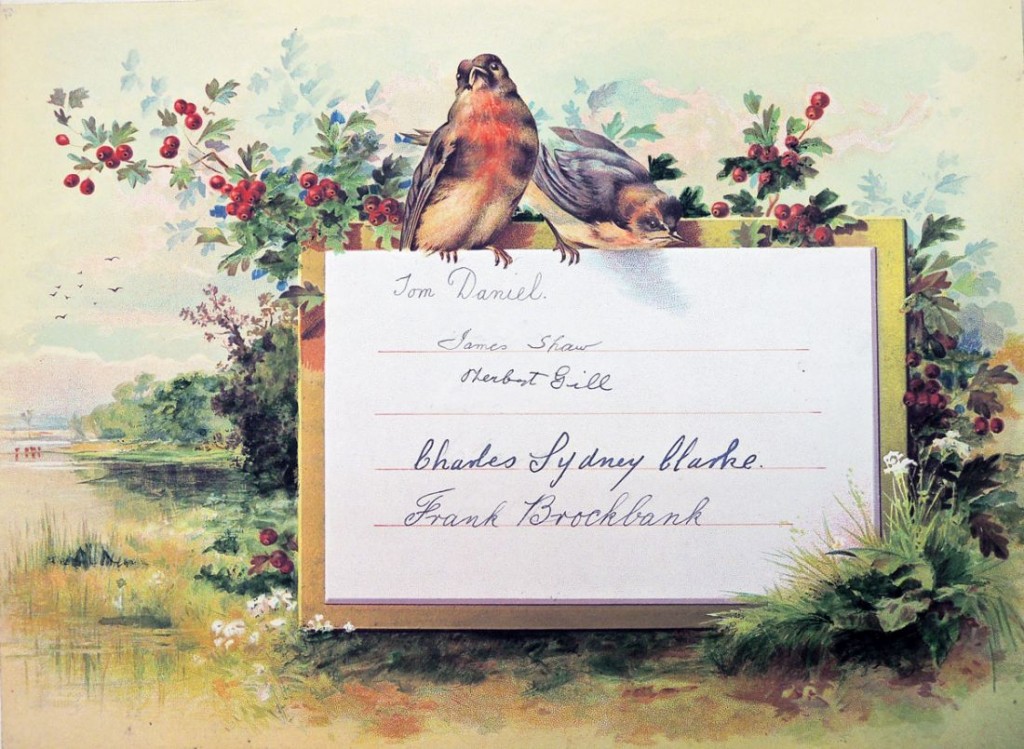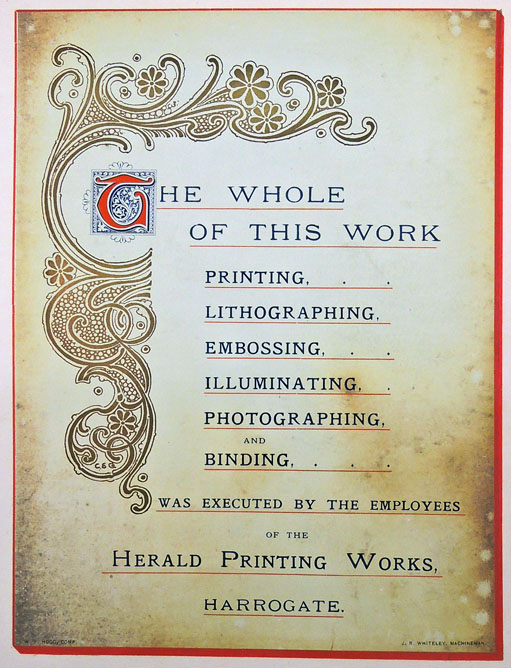 "The valuable present was accompanied by an illuminated address in book form, entirely executed in the works, in the manipulation of which every person in the employ had some share. The tray was supplied by Mr. Ogden, of the Little Diamond Shop, together with a very unique engraving thereon." –unidentified author, "Wednesday Gossip," Harrogate Herald,  May 8, 1901
The Graphic Arts Collection recently acquired this keepsake prepared by the staff of the Herald Printing Works in North Yorkshire, England. The pages are filled with photographs, drawings, examples of printing, and other memorials to their manager. The volume provides a unique look at a printing firm at the turn of the last century.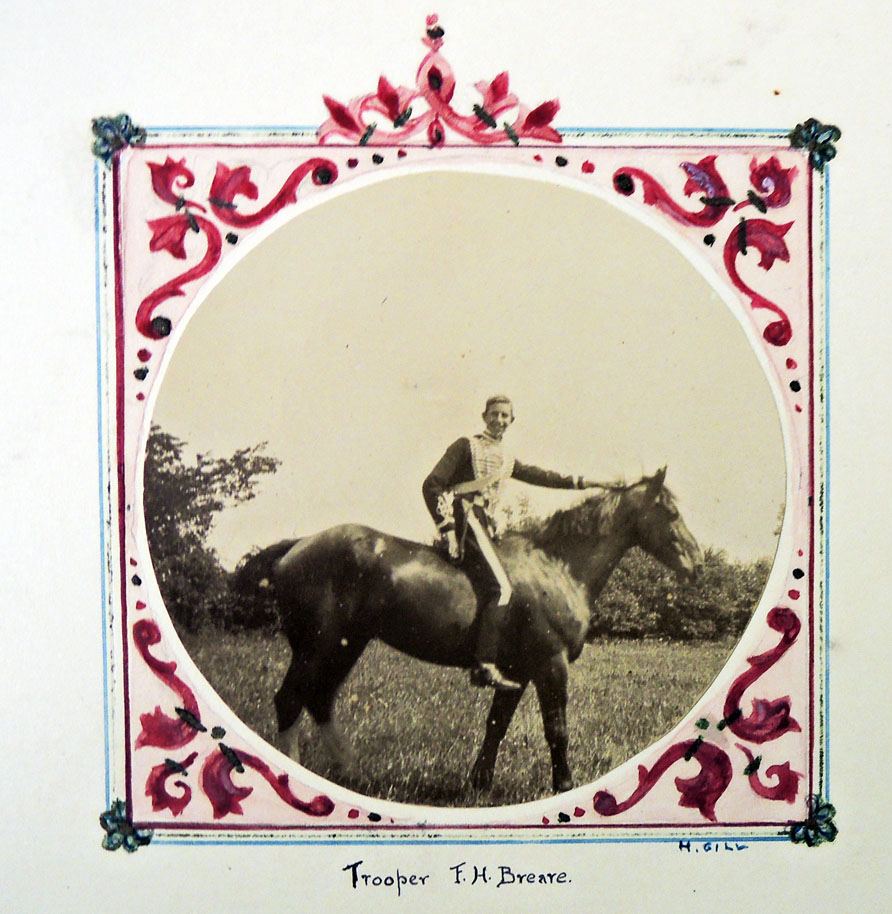 Herald Printing Works. The whole of the work, printing, lithographing, embossing, illuminating, photographing, binding, was executed by the employees of the Herald Printing Works, Harrogate (Harrogate [England]: Herald Printing Works, 1901. 64] card leaves : ill. (some col.) ; 29 x 22 cm."Presented to Mr. and Mrs. J.W. Ackrill, as a souvenir of their silver wedding, April 29th, 1901, by the employees of the firm as a mark of their respect and esteem." Graphic Arts Collection (GAX) Q-000067