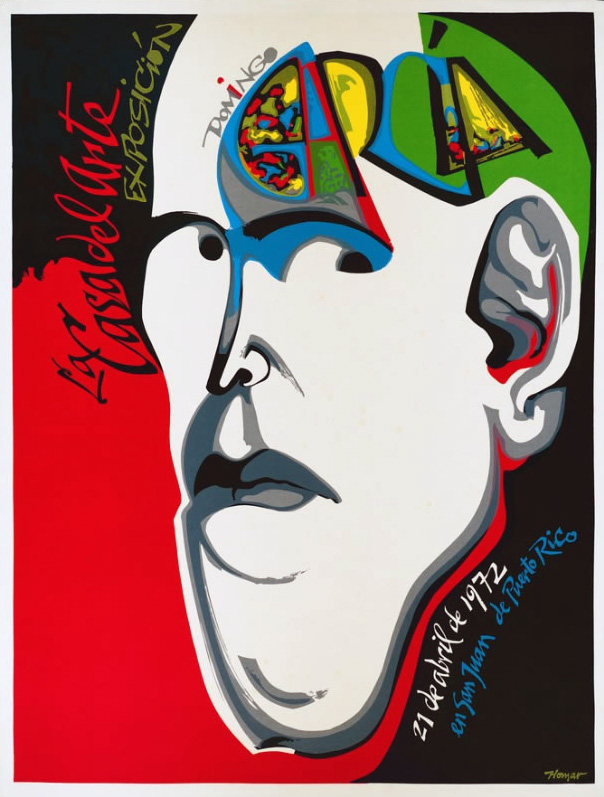 A recent offer of Latin American posters led to a search of the Graphic Arts Collection's 114 screen printed posters designed by the Puerto Rican artist Lorenzo Homar (1913-2004). From 1951 to 1956 Homar worked as a graphic artist and director of the Graphics Section of Division de Educación a la Comunidad (DivEdCo) and in 1957 organized the Graphic Arts Workshop at the Instituto de Cultura Puertorriqueña, which he directed until 1973.
"Earning my living as an artist-craftsman," wrote Homar in 1960, "I try to honor my trade with the maximum of my efforts regardless of the type of work involved. A seal, an illustration or an idea for a painting or engraving; everything that happens around us is worthwhile looking at."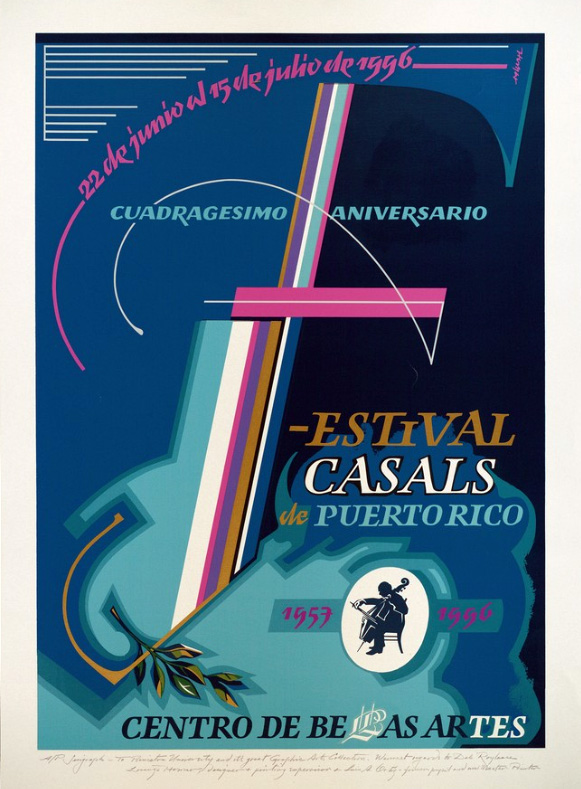 Homar was one of the first designers profiled when the American Institute of Graphic Arts began their "design journeys" series in 2005. "Lorenzo Homar was a pivotal figure of the fields of design and plastic arts during the second part of the 20th century. While his artistic production encompassed a large number of works across an array of media, his largest contribution to Puerto Rican arts was through his posters and printed engravings. He was a leader behind the popularization and internalization of the afiche, a commemorative medium equivalent to the poster. As a graphic designer and artist, Homar served as a teacher, a mentor and an inspiration for a group of Puerto Rican artists who collectively became known as Generación del Cincuenta (Generation of the Fifties)." http://www.aiga.org/design-journeys-lorenzo-homar/
The posters, along with several hundred other drawings, prints, carved blocks, and other work has been digitized and can be enjoyed at: http://pudl.princeton.edu/collections/pudl0033 .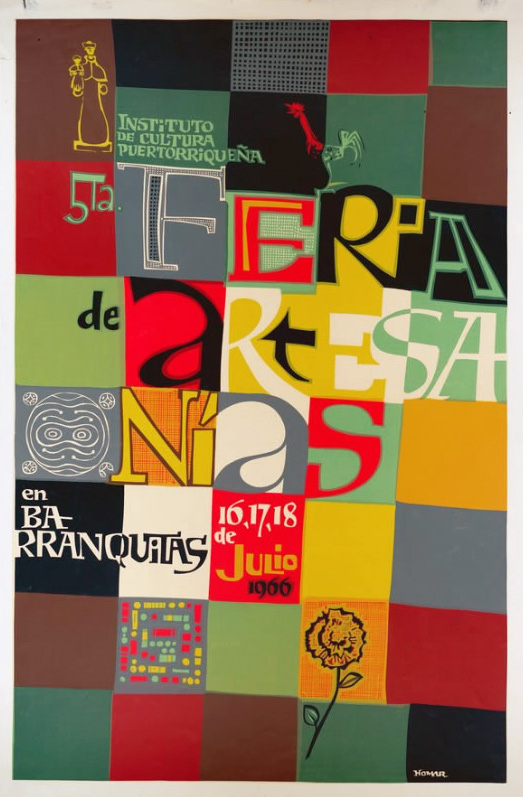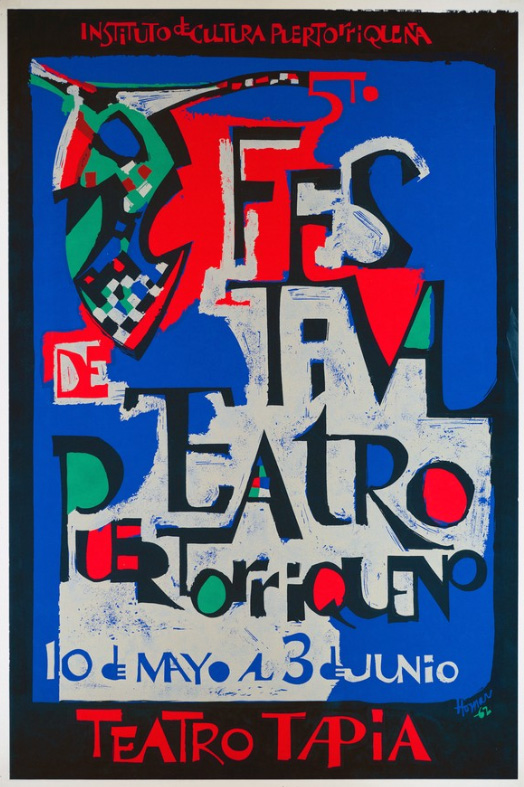 Update: previously listed as a poster, the following is a signed and numbered fine art print: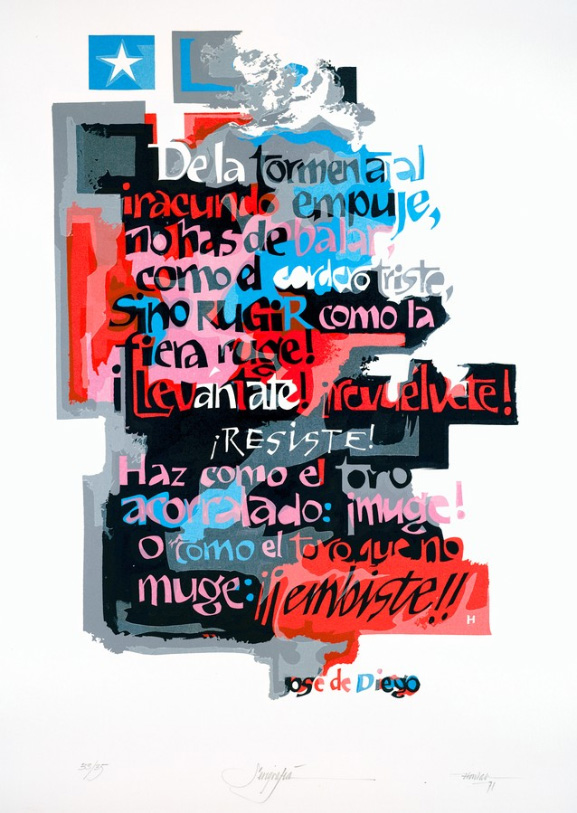 Lorenzo Homar (1913-2004), Quote from José de Diego (1866-1918), 1971. Serigraph. Signed and numbered 33/35. Graphic Arts Collection GA 2007.04022. "De la tormenta el iracundo empuje. No has de balar como el cordero triste, sino rugir,como la fiera ruge! ¡Levantate, Revuelvete, Resiste! ¡Haz como el toro acorralado: muge! ¡O como el toro que no muge : embiste!"