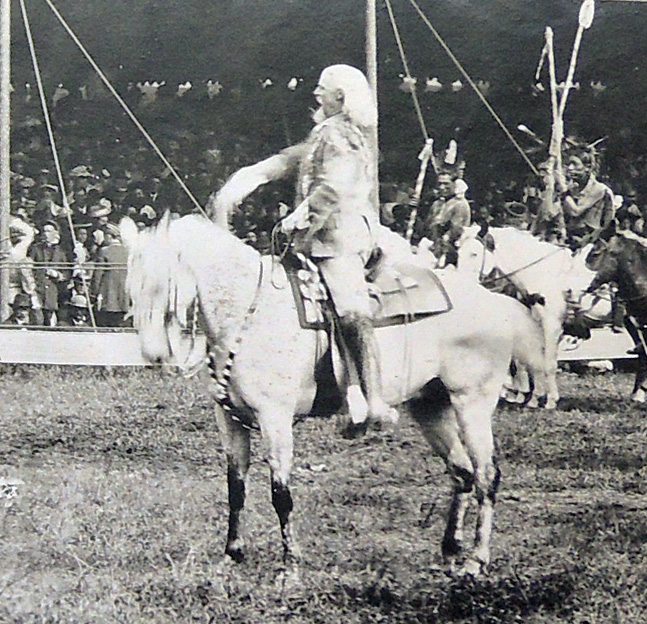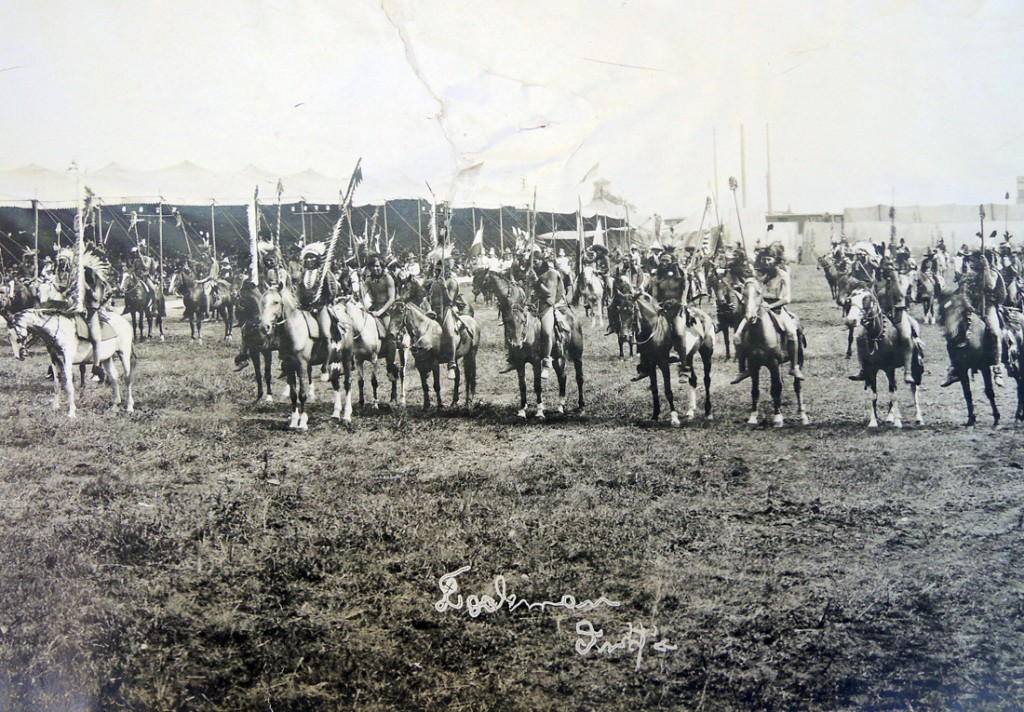 [Can you read the name?]



William Frederick "Buffalo Bill" Cody (1846-1917) was an American scout, Pony Express rider, bison hunter, and showman. He opened Buffalo Bill's Wild West show in 1883 and continued to perform these extravaganzas until he went bankrupt in 1913.
"His partner that first season was a dentist and exhibition shooter, Dr. W.F. Carver. Cody and Carver took the show, subtitled "Rocky Mountain and Prairie Exhibition," across the country to popular acclaim and favorable reviews, launching a genre of outdoor entertainment that thrived for three decades and survived, in fits and starts, for almost three more. . . . In 1899, Buffalo Bill's Wild West covered over 11,000 miles in 200 days giving 341 performances in 132 cities and towns across the United States. In most places, there would be a parade and two two-hour performances. Then the whole show would be struck, loaded, and moved overnight to the next town. Europeans (and their armies) were often as fascinated by the ingenuity and efficiency behind the scenes as they were by the show itself. Not many shows could match Buffalo Bill's in scale, but all subscribed to similar regimens." Wild West Shows: Buffalo Bill's Wild West by Paul Fees
The Graphic Arts Collection holds three panoramic photographs of Cody's Wild West shows, each inscribed "Terre Haute" on the verso. According to the Buffalo Bill Museum archive, different versions of the Wild West Show played in Terre Haute, Indiana, in 1901, 1907, 1911, and 1913. One of these visits is depicted in these panoramic photographs. http://www.buffalobill.org/pdfs/buffalo_bill_visits.pdf .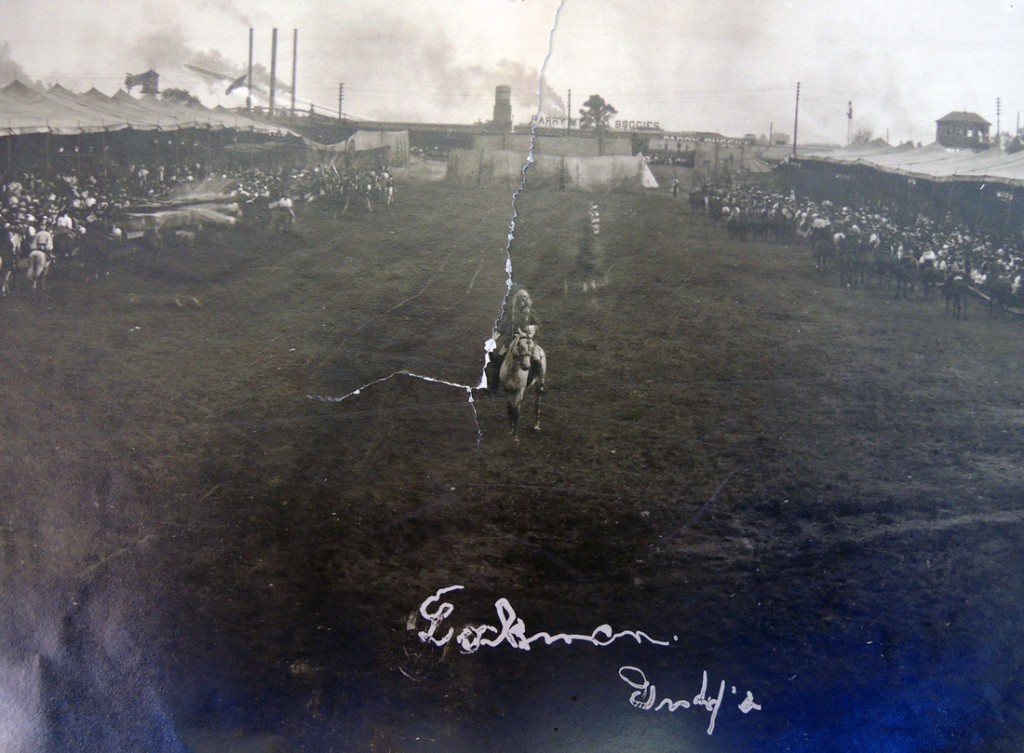 We are also trying to make out the name of this Indiana photographer.


See also Helen Cody Wetmore, Last of the great scouts: the life story of Col. William F. Cody, "Buffalo Bill," as told by his sister, Helen Cody Wetmore (Chicago: Duluth Press Pub. Co., 1899). Rare Books Off-Site Storage Rollins 3062