This winter the Mexican muralist, illustrator, and printmaker Sergio Sanchez Santamaria finished a portfolio of linocuts titled Cuaresma en la Region Cuautla, Morelos. Santamaria not only designed but also cut and printed the edition of 10 at his studio in Tlayacapan.
When the Graphic Arts Collection purchased copy 1/10, we also received the original printing block for plate 4, "Dedicado a la Santísima Virgen del Transito de la Capilla del Plan en Tlayacapan, lo curioso es que la virgin es del Pueblo de Tepoztlán pero ella decidió quedarse en Tlayacapan."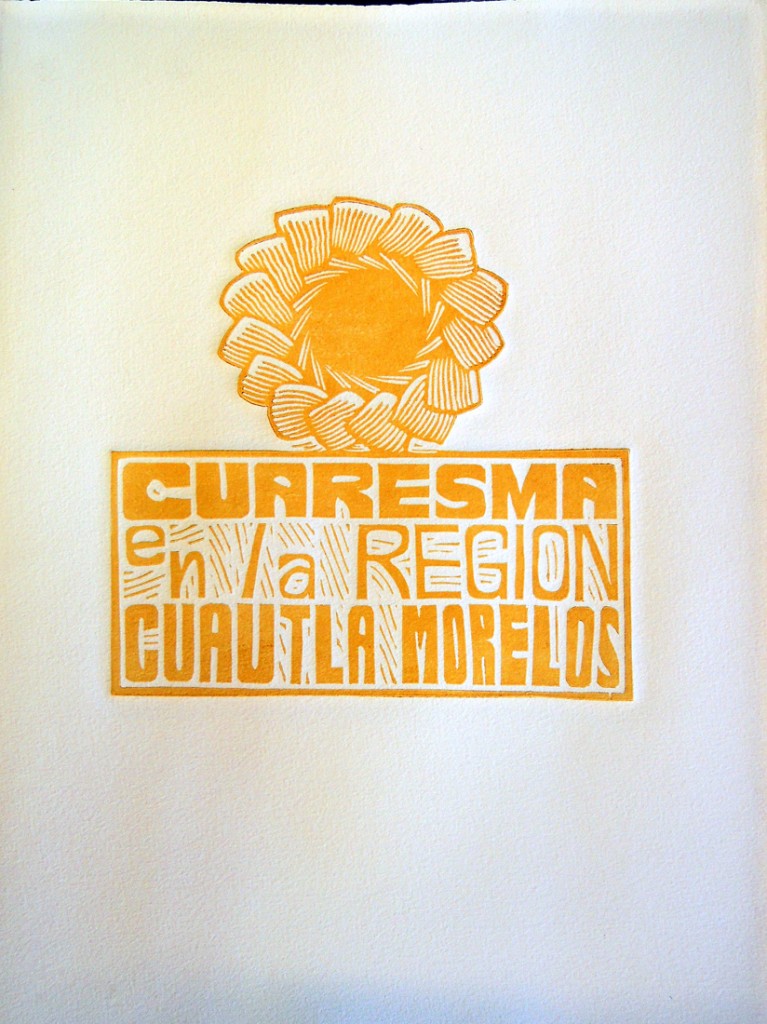 In the state of Morelos, Mexico, there is a tradition of celebrating the six Friday's before Easter, in a different town or village. This annual cycle of religious and trade fairs starts in Tlayacapan and then moves to Cuautla, Tepalcingo, Tepotzlan, Totolapan and back to Tlayacapan.
Santamaria has created eight bold linocuts depicting the celebrations. He has also written a short essay describing the different towns visited each Friday and noting their specific rituals.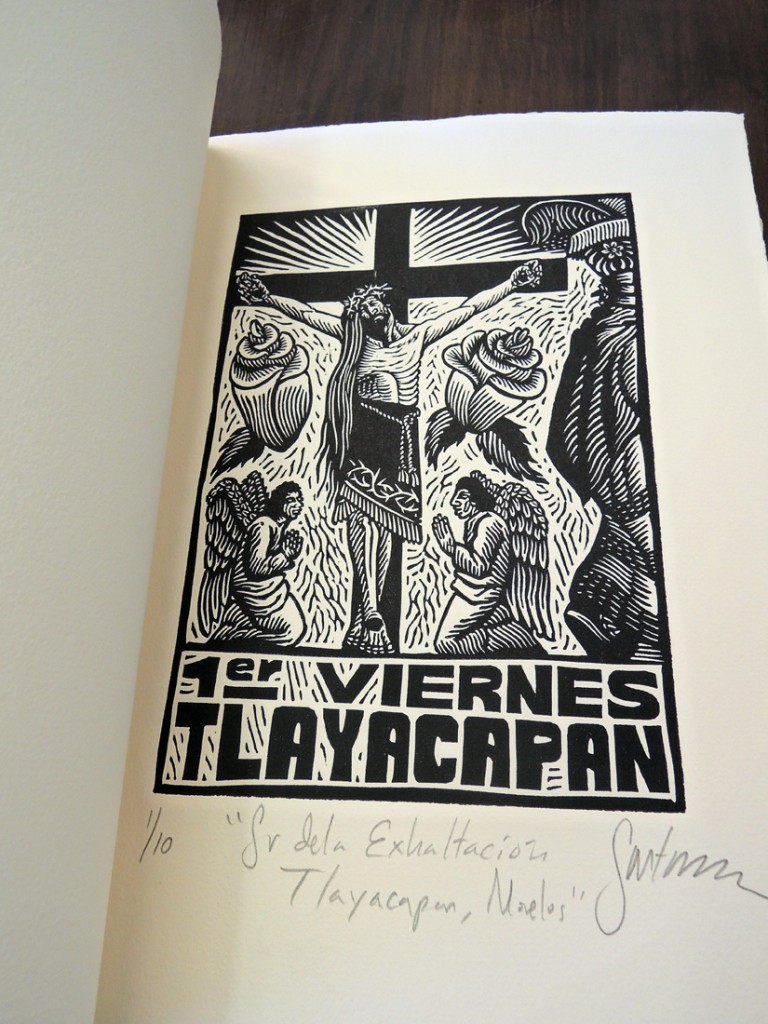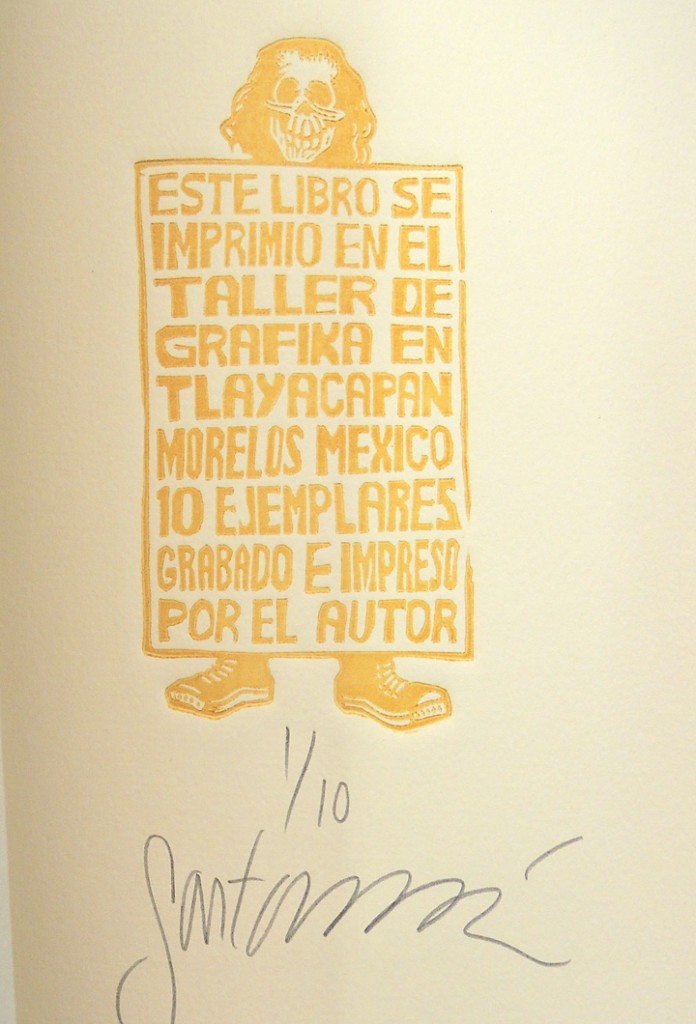 Sergio Sanchez Santamaria studied at the great "La Esmeralda," Escuela Nacional de Pintura, Escultura, y Grabado in Mexico City, counting among his teachers, Alberto Beltrán, Francisco Moreno Capdevila and Adolfo Mexiac.