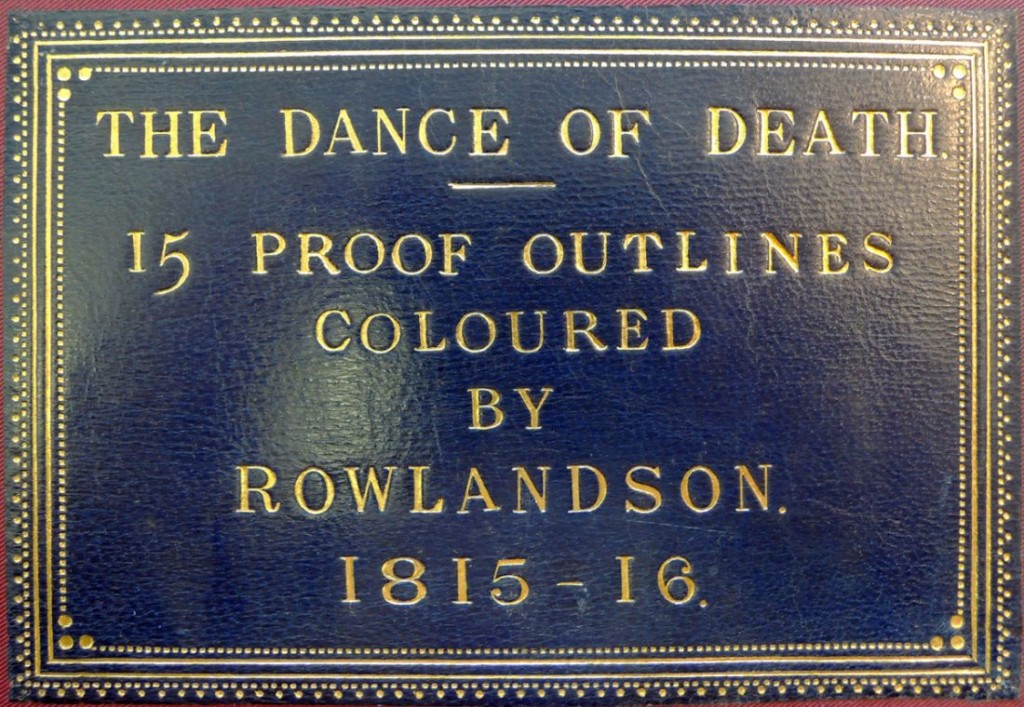 Thanks to our generous donor Dickson Q. Brown, Class of 1895, the Princeton University Library not only holds the original parts for William Combe's English Dance of Death, but also fifteen proofs hand colored by Rowlandson. Here are a few: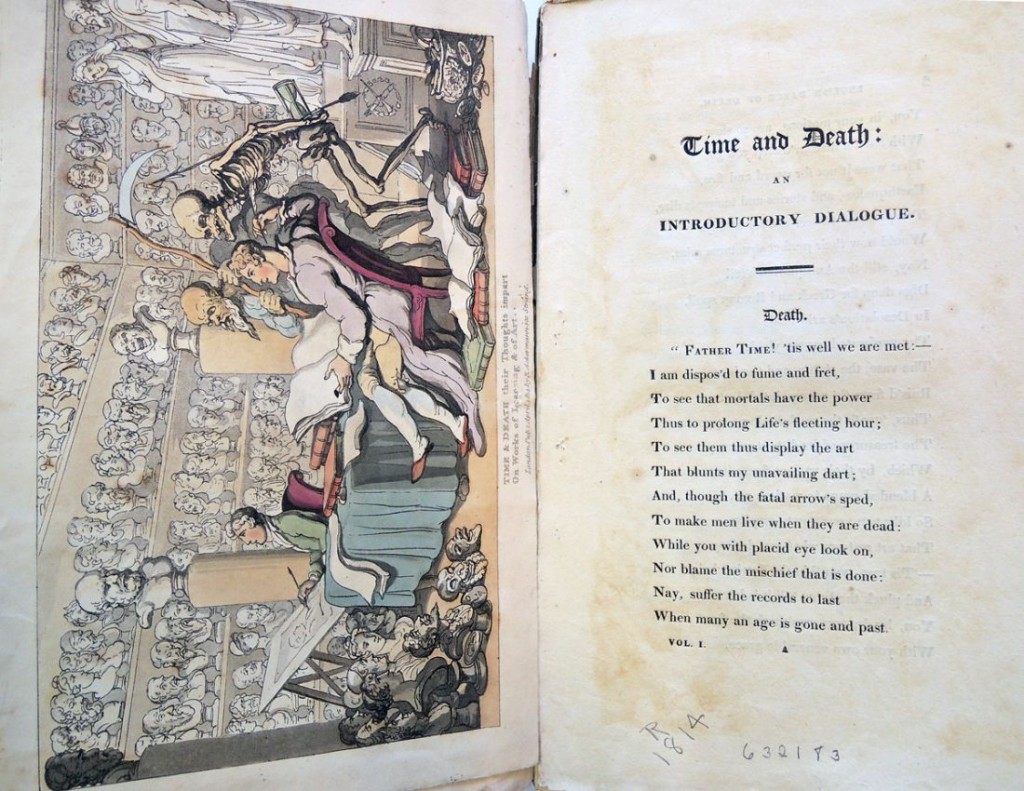 Father Time! 'tis well we are met:–
I am dispos'd to fume and fret,
To see that mortals have the power
Thus to prolong Life's fleeting hour;
To see them thus display the art
That blunts my unavailing dart;
And, though the fatal arrow's sped,
To make men live when they are dead:
While you with placid eye look on,
Nor blame the mischief that is done:
Nay, suffer the records to last
When many an age is gone and past.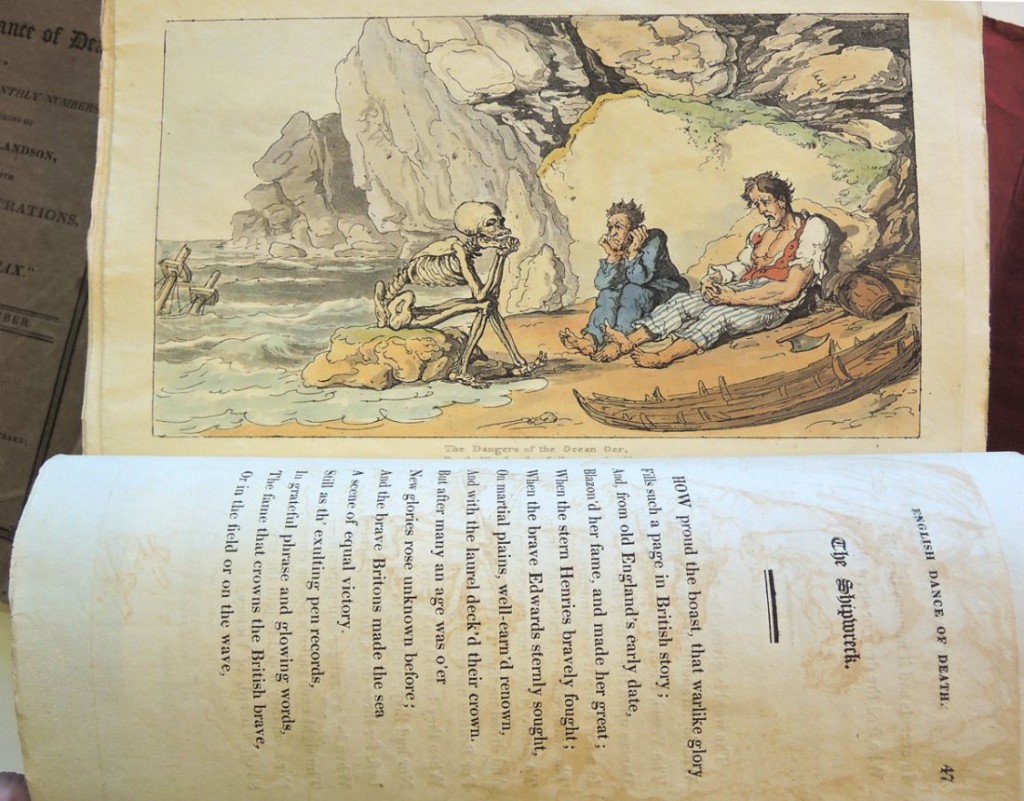 William Combe (1742-1823), English Dance of Death: in twenty-four monthly numbers, from the designs of Thomas Rowlandson, accompanied with metrical illustrations, by the author of "Doctor Syntax" (London: Printed by J. Diggens … : Published at R. Ackermann's Repository of Arts … and to be had of all the book and print-sellers in the United Kingdom., 1814-1816). 24 pts. in 1; 74 leaves of plates, in aquatint designed by Thomas Rowlandson (1756-1827). Graphic Arts Collection (GA) Rowlandson 1814 and 1814.2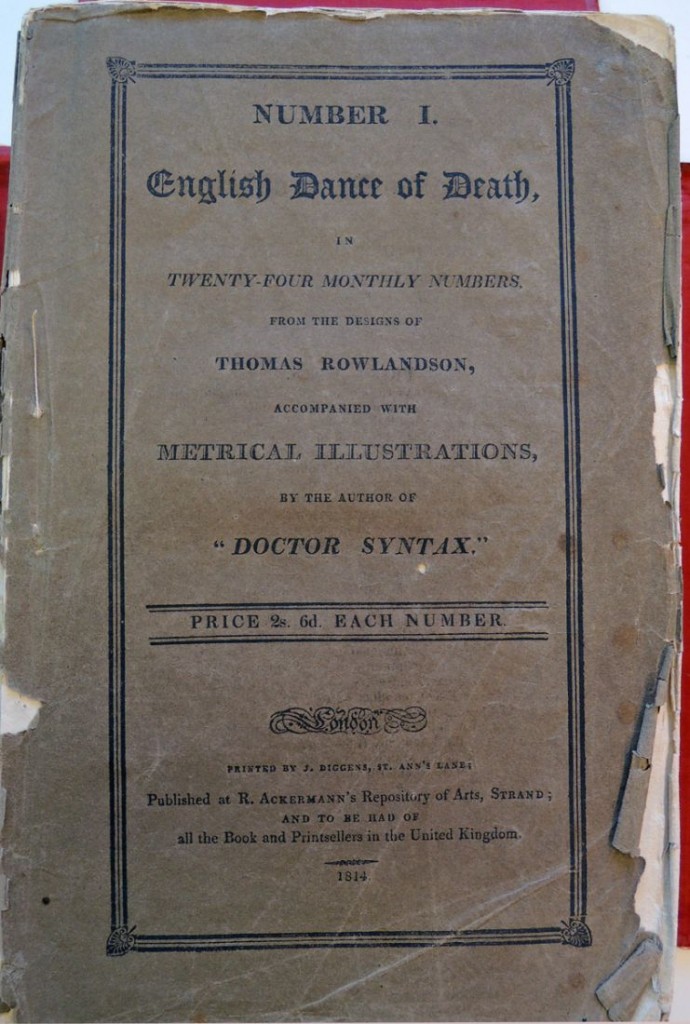 The earliest use of "metrical illustrations" that I've found is 1634: George Wither, A collection of emblemes, ancient and moderne: quickenend with metrical illustrations, both morall and divine. Frontispiece by William Marshall and the emblem of Crispijn of the Passe.