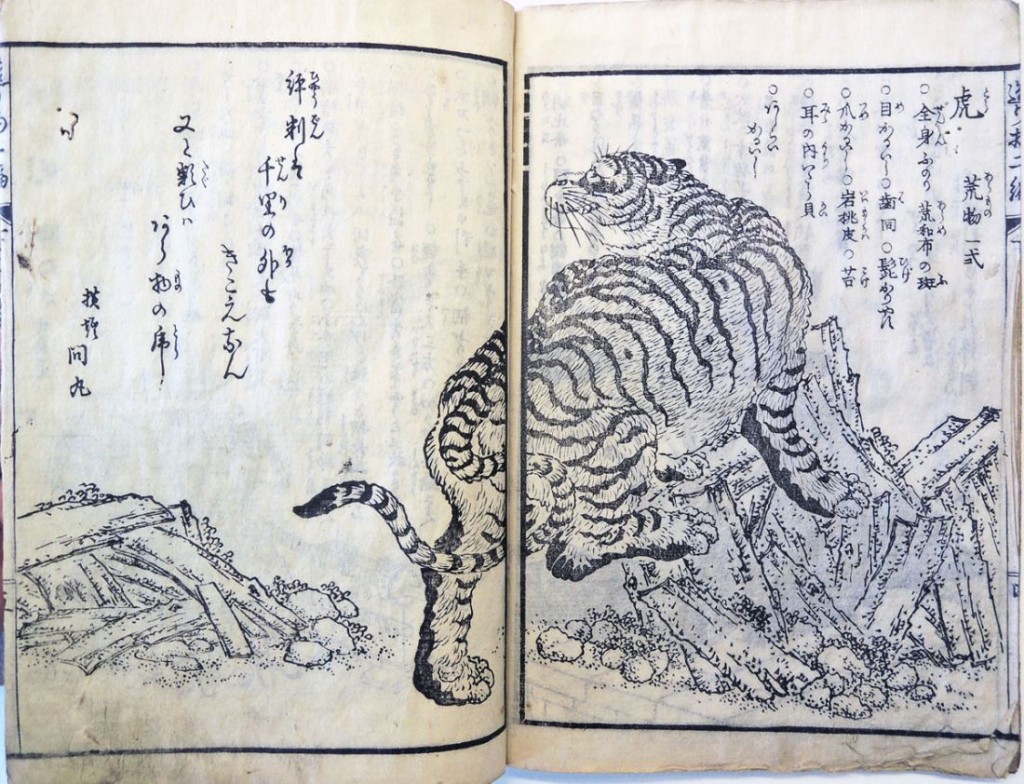 Title: Tsukurimono shukō no tane
Authors: Kanenari Akatsuki, 1793 or 1794-1861 and Rikimaru Kirotei, active 1830s
Artist: Matsukawa Hanzan, 1818-1882
Period: Edo period (1615–1868) Osaka. 1837.
Set of two woodblock printed books in four parts
Graphic Arts Collection GAX in process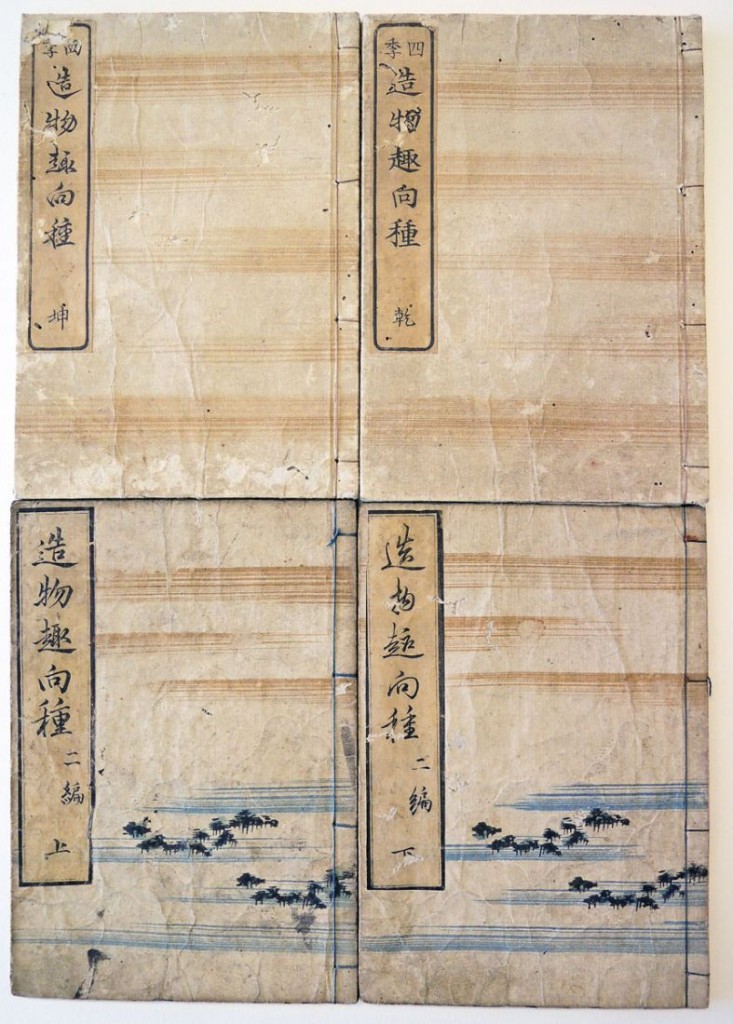 OCLC connects the Japanese illustrator Matsukawa Hanzan with 161 books, demonstrating the magnitude of this artist's contribution to Ukiyo-e book publishing. This particular volume, however, is extremely rare and unusual among the artist's work.
"Tsukurimono" is a type of folklore art of Japan which are made by ceramic, metal, vegetables or flowers. Matsukawa has created a variety of objects for theatrical props or other displays, but he does so by assembling mundane, everyday objects. Fish are built out of dried foods and an insect is made out of a broom and other cleaning tools. See if you can decipher not only the subject of the plate but also the materials that went into the making of each one.
For those who can read the Japanese you will understand that for each prop, there is an explanation of the materials employed along with a kyoka poem critiquing the object, each signed by various poets.