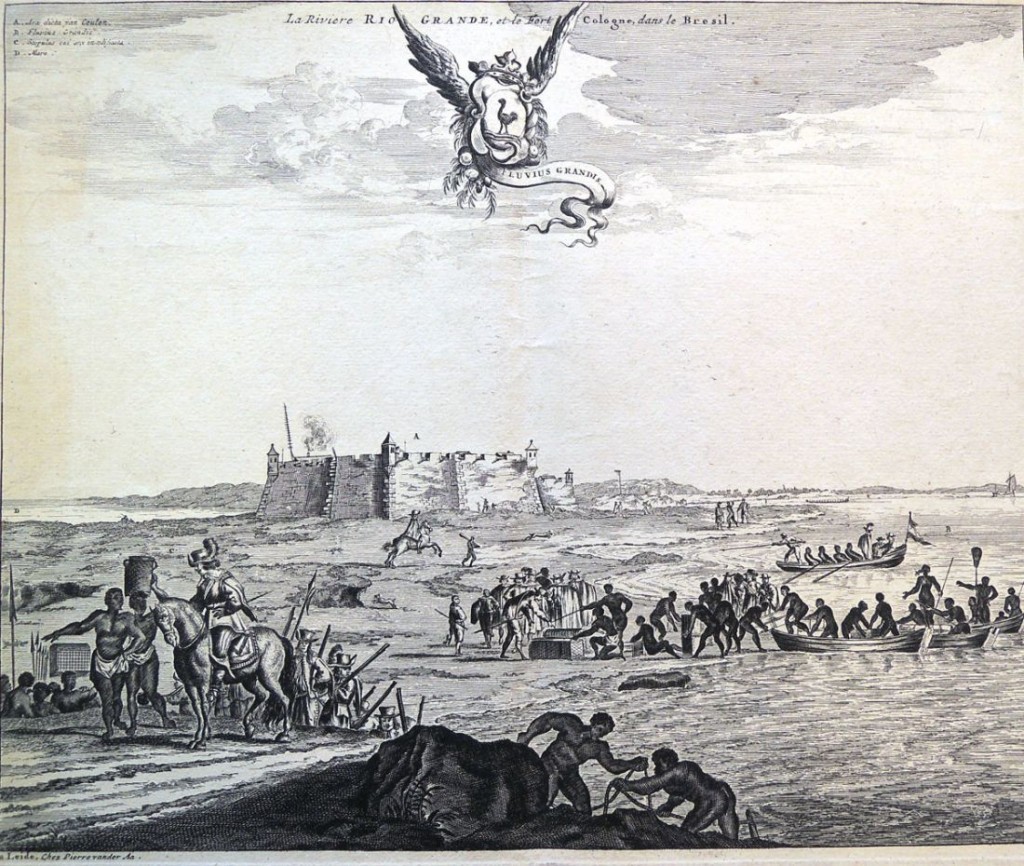 The engraving "Fluvius Grandis," was published as pages 620-621 in Arnoldus Montanus (1625-1683), De Nieuwe en onbekende Weereld of Beschryving van America en't Zuid-Land or as translated into English by John Ogilby, The New and Unknown World: or Description of America and the Southland, (1671). It is only one of the book's 125 maps and engravings.
The plate focuses on Forte dos Reis Magos (Fortress of the Three Wise Men) in the Brazilian city of Natal, along the banks of the Potengi River (later nicknamed the Rio Grande or in Latin, Fluvius Grandis).
The Dutch publisher Jacob van Meurs (ca. 1619-before 1680) also designed and printed engravings for the Dutch editions and most of the plates for the English publication.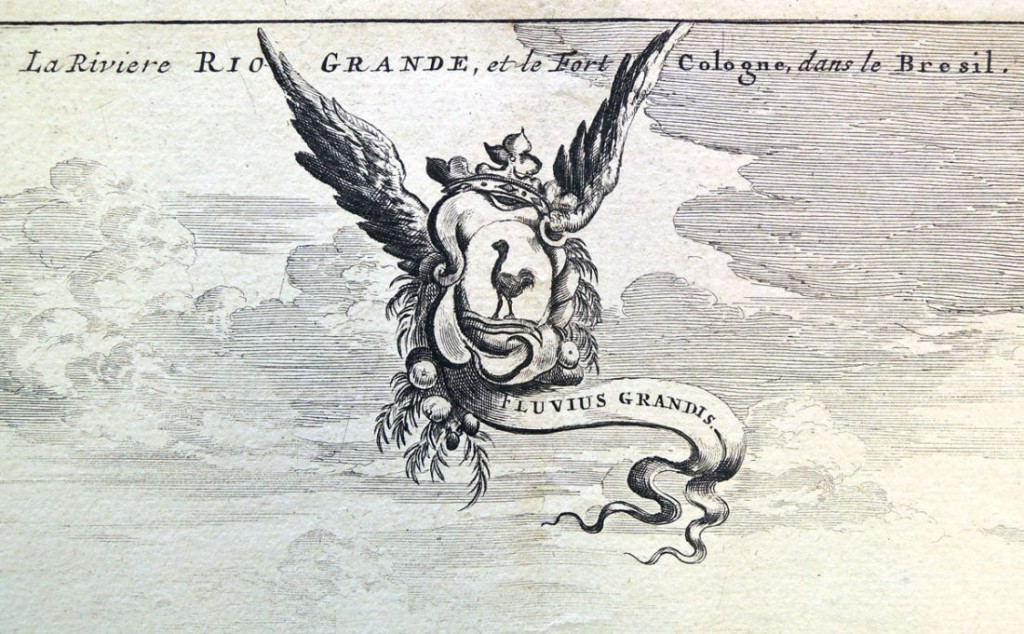 However, a closer look at the loose engraving in the Graphic Arts Collection indicates that it was not by Meurs but is a pirated copy by Pieter van der Aa (1659-1733).
Benjamin Schmidt's recent book Inventing Exoticism: Geography, Globalism, and Europe's Early Modern World compares the two engravers, noting "Van der Aa . . . occupies an enviable place in the history of early modern print; he was the leading bookmaker of Leiden from the 1690s through the early 1730s and perhaps the most ambitious European publisher of his day. He mastered a slightly different form of geography than van Meurs, issuing massive, serial compilations, often comprising previously published texts, which were generously embellished with engraved maps, city views . . . and the like."