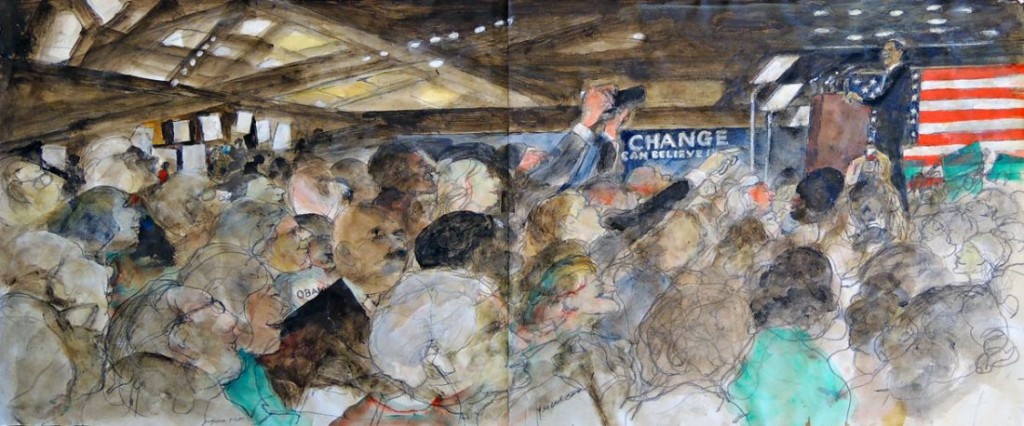 Franklin McMahon (1921-2012), Senator Barack Obama (D, Ill.) Keynote Address at the 2004 Democratic Convention, Boston, Massachusetts, July 26, 2004, 2004. Acrylic paint, watercolor, and pencil on paper. Provenance: collection of Margot McMahon. Graphic Arts Collection GAX 2015- in process.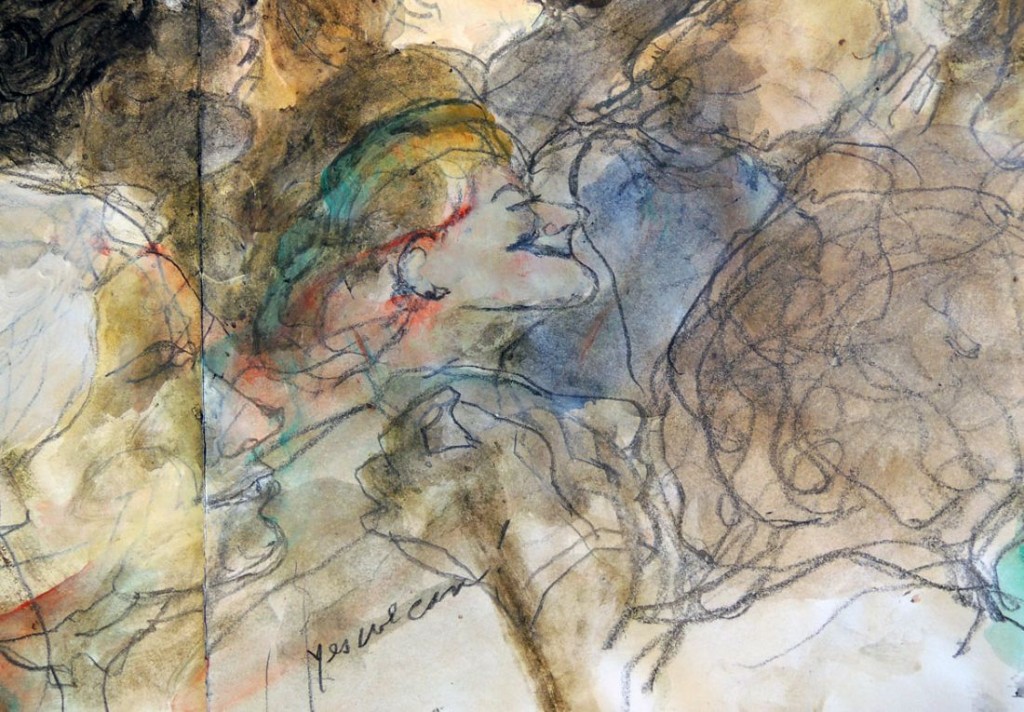 Nearly twelve years ago, Illinois State Senator Barack Obama presented the keynote address at the 2004 Democratic National Convention held in Boston, Massachusetts. That Tuesday night in July became the decisive moment that propelled Obama forward and let him to become President of the United State.
Artist and visual journalist Franklin McMahon was in the audience that night and captured the drama of the moment in this acrylic painting, recently acquired by the Graphic Arts Collection. Unlike the multitude of photographs published, this sketch places the viewer in the middle of the audience and gives us a sense of the excitement of that event.
The Graphic Arts Collection is pleased to have acquired several important paintings on paper by Franklin McMahon (1921-2012), documenting key moments in recent American history. We thank, in particular, his granddaughter Irene Burke, Class of 2016 and a member of the PUAM Student Advisory Board, for her help with these acquisitions. We also thank Jeremy Darrington, Politics Librarian, and David Magier, AUL for Collection Development, without whom these acquisitions would not have been possible.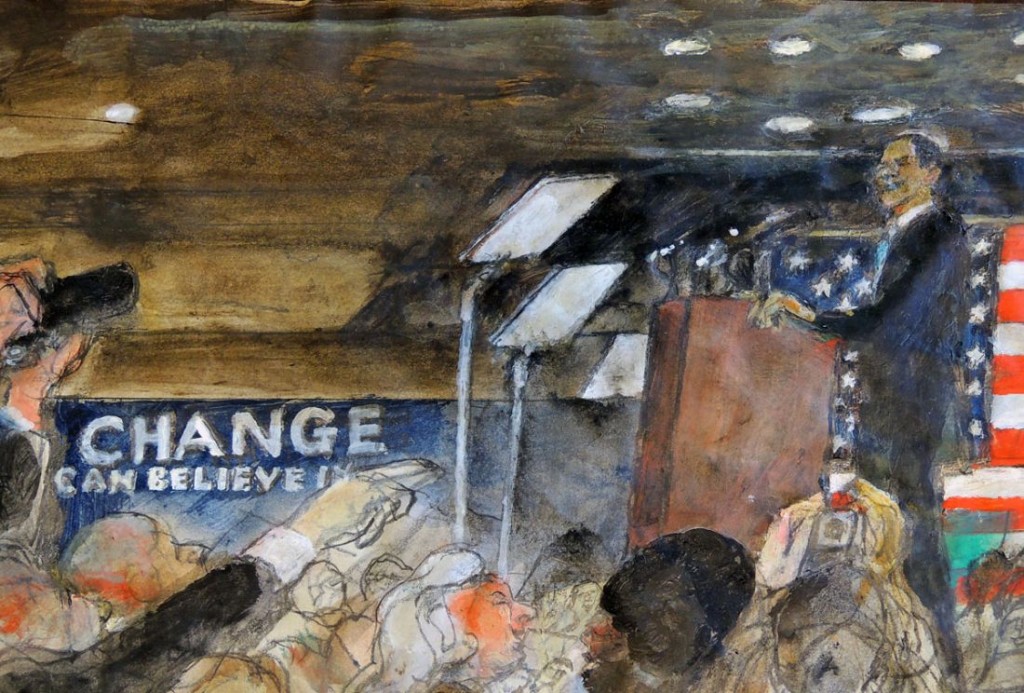 See also:
The Speech: Race and Barack Obama's "A more perfect union," edited by T. Denean Sharpley-Whiting (New York: Bloomsbury, 2009). Firestone Library (F) E184.A1 S698 2009
Barack Obama, An American Story: the Speeches of Barack Obama: a Primer by David Olive (Toronto: ECW Press, 2008). Firestone Library (F) E901.1.O23 O45 2008
Barack Obama, Barack Obama in His Qwn Words edited by Lisa Rogak (New York: Public Affairs, 2008). Firestone Library (F) E185.97.O23 A25 2008
Barack Obama, Dreams from My Father: a Story of Race and Inheritance (New York: Crown Publishers, 2004). Firestone Library (F) E185.97.O23 A3 2004b