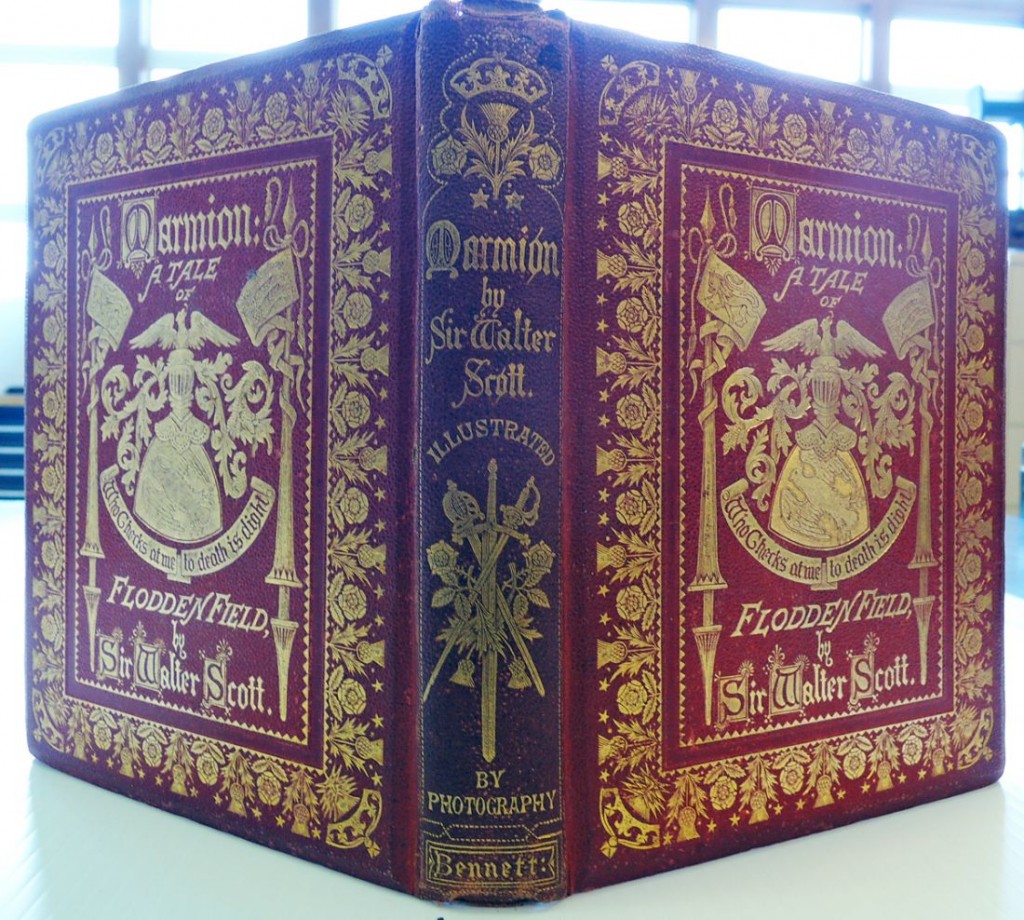 Walter Scott (1717-1832), Marmion, a Tale of Flodden Field (London: A. W. Bennett, 1866). 15 albumen silver prints by Thomas Annan (1829-1887). Graphic Arts Collection GAX 2016- in process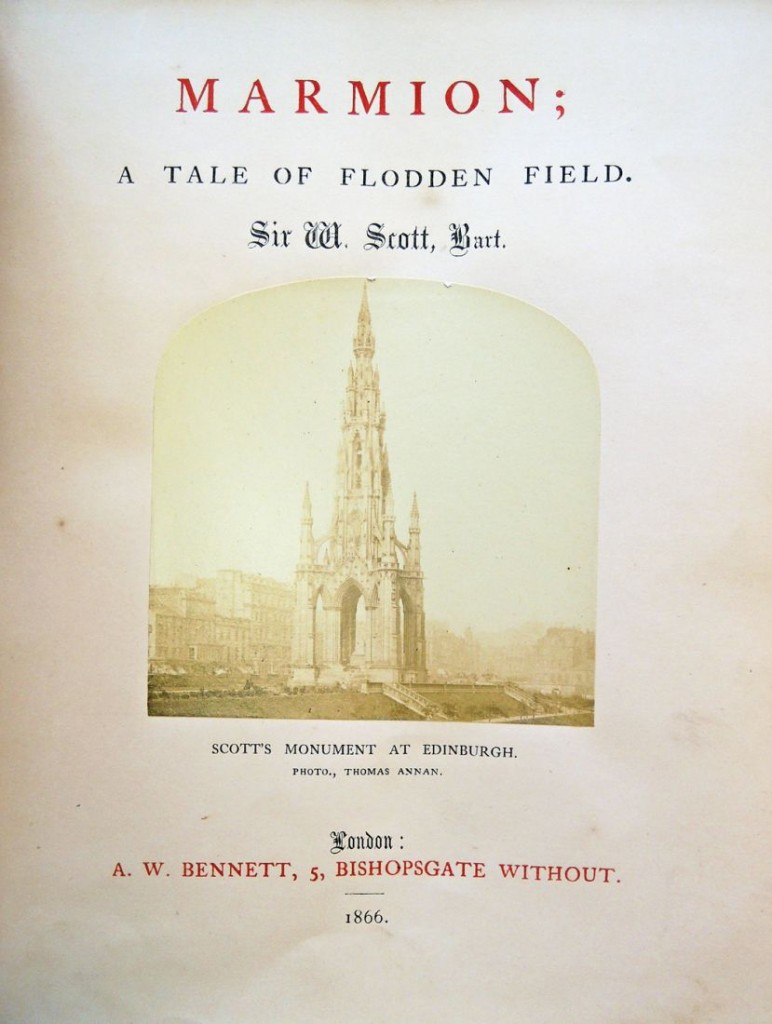 An 1865 article in the London Examiner entitled "Gift Books" noted:
"Mr Alfred W Bennett stands foremost among the London publishers as a producer of beautiful Christmas books illustrated by photography. He chooses for illustration books that are worth having and keeping, and that admit of the best and most legitimate sort of sun-painting for adornment of the text.
Printing his text and binding it with luxurious good taste, he enriches it with so liberal a supply of mounted photographs of the best quality, that the pictures alone are almost if not altogether worth the price of the book they illustrate. . . Mr Bennett's other photographic book is a gay and luxurious edition of Scott's Marmion, illustrated with smaller photographic views by Mr Thomas Annan, of Norham, Warkworth, Bamborough, Crichtoun, and Bothwell Castles, Holyrood Palace, Tantallon Hold, Durham Cathedral, Lindisfarne Priory, and Whitby and Dunfermline Abbeys, Linlithgow Palace, and Twizel Bridge; a photograph of Scott's monument at Edinburgh, serving as frontispiece.
The book is richly bound in gold and scarlet, has initial letters to each canto illustrated in woodcut, and is as dainty an edition of Marmion as any lady can desire. Its images of the scenery that lay in Scott's own mind as that of the poem suggest the right background of local colour to the fancy of the reader."–The Examiner, No. 3017, 25 November 1865, p. 746.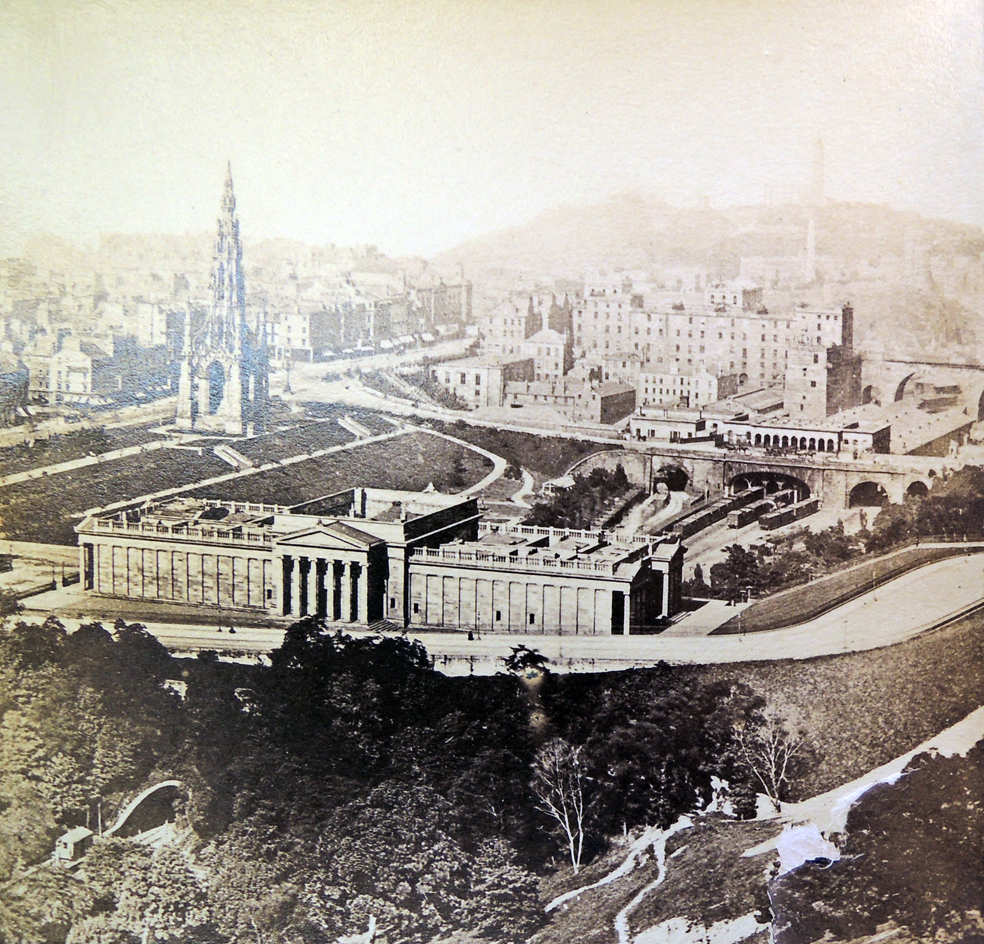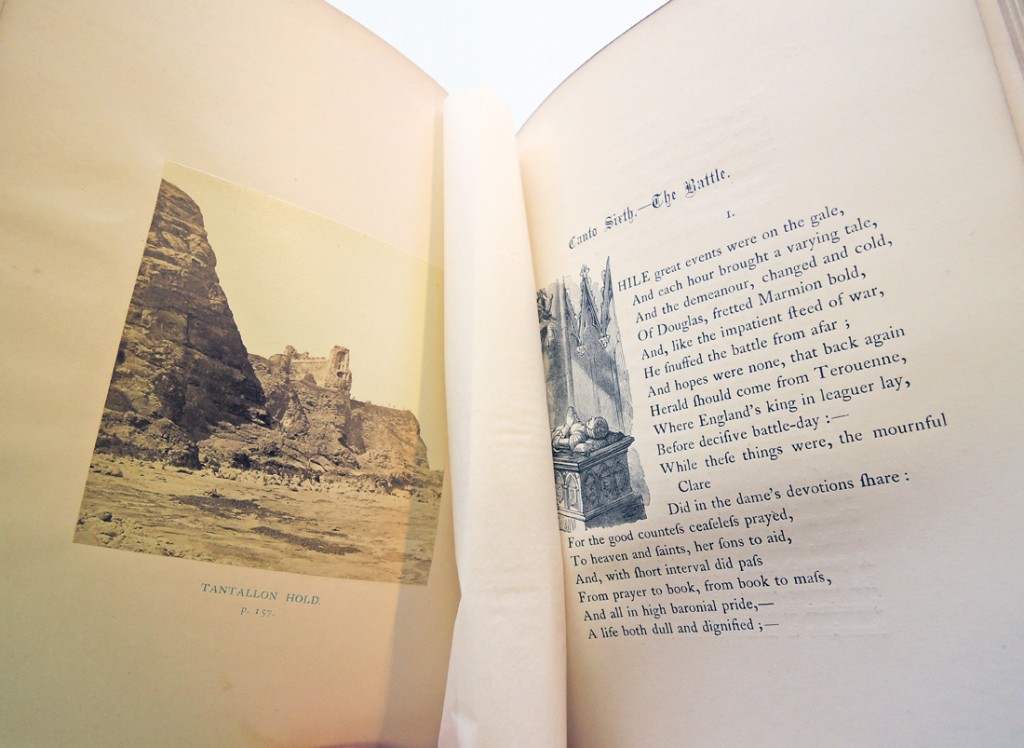 We recently acquired the first edition of Sir Walter Scott's book with photographic illustrations by Thomas Annan, including his view of Linlithgow Palace, reflected in the Loch. A notebook of Thomas Annan's at the Mitchell Library, Glasgow shows a drawing of Linlithgow Palace dated 24th May 1862.
"The sketch at Linlithgow shows the composition proposed and the time of day to make the desired image is indicated. . . . Below the sketch is a note which indicates Annan's concern about perspective and distance and the problem of relating foreground to middle and background, confirming his awareness of compositional rules in painting."
This approach suggests that Annan was visiting at least some locations prior to photographing to get an impression of the aspect and light, before addressing the logistics of arriving at the desired time with his bulky photographic equipment.–Roddy Simpson, The Photography of Victorian Scotland, 2012. Firestone TR61 .S467 2012.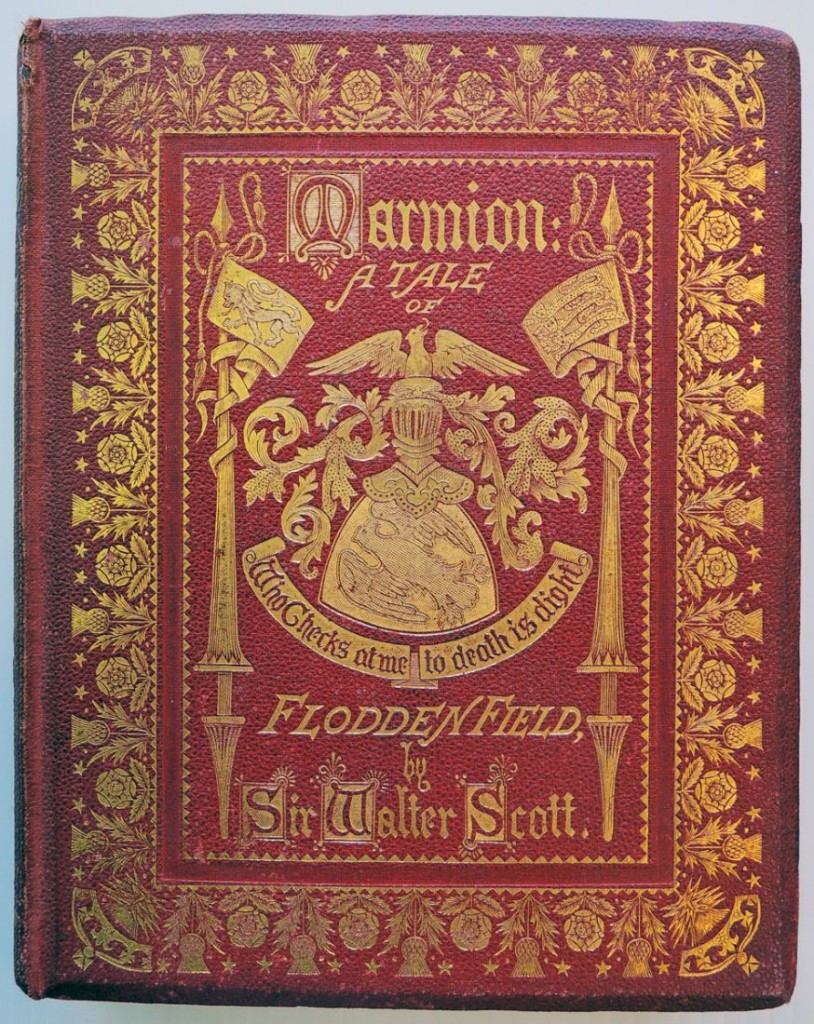 The quote on the cover comes from this stanza:
Well was he armed from head to heel
In mail and plate of Milan steel;
But his strong helm, of mighty cost
Was all with burnished gold embossed;
Amid the plumage of the crest
A falcon hovered on her nest
With wings outspread, and forward breast;
E'en such a falcon, on his shiel
Soared sable in an azure field:
The golden legion bore aright
Who checks at me to death is dight.
Blue was the charger's broidered rein;
Blue ribbons decked his arching mane;
The knightly housing's ample fold,
Was velvet blue, and trapped with gold.