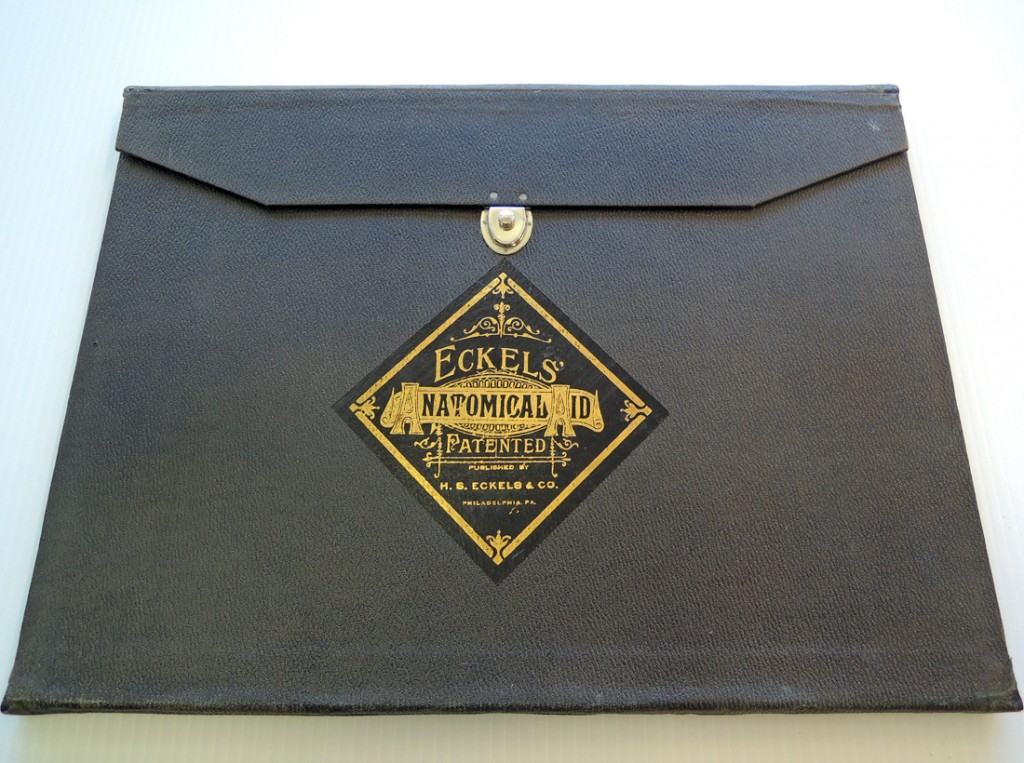 Howard Samuel Eckels (born 1865), Eckel's Anatomical Aid. First edition (Philadelphia: H. S. Eckels & Co., no date [ca. 1903]). Oblong folio wallet with leaves mounted on guards, chromolithographic flaps.  The signature of 'Owen L Walker' is at head of the front pastedown.
Eckel's anatomical aid with moveable flaps was produced specifically for the use of embalmers. Beginning with "The Body" (ten flaps), the user is then introduced to "The Head" (three flaps), the "Eye and Ear" (eight flaps in all), the "Skeleton," the "Transverse section of the neck in region where the carotid arteries are raised," the "Muscles, Veins Arteries and Nerves," the "Transverse section of the leg in region where the femoral artery is usually raised," a "Diagram of the Nervous System," the "Organs of the Thoracic and Abdominal Cavities," "Blood Formation, Absorption and Circulation," "Reproduction of Original Arterial System," concluding with "Sections of Upper and Lower Extremities" (ten flaps in all).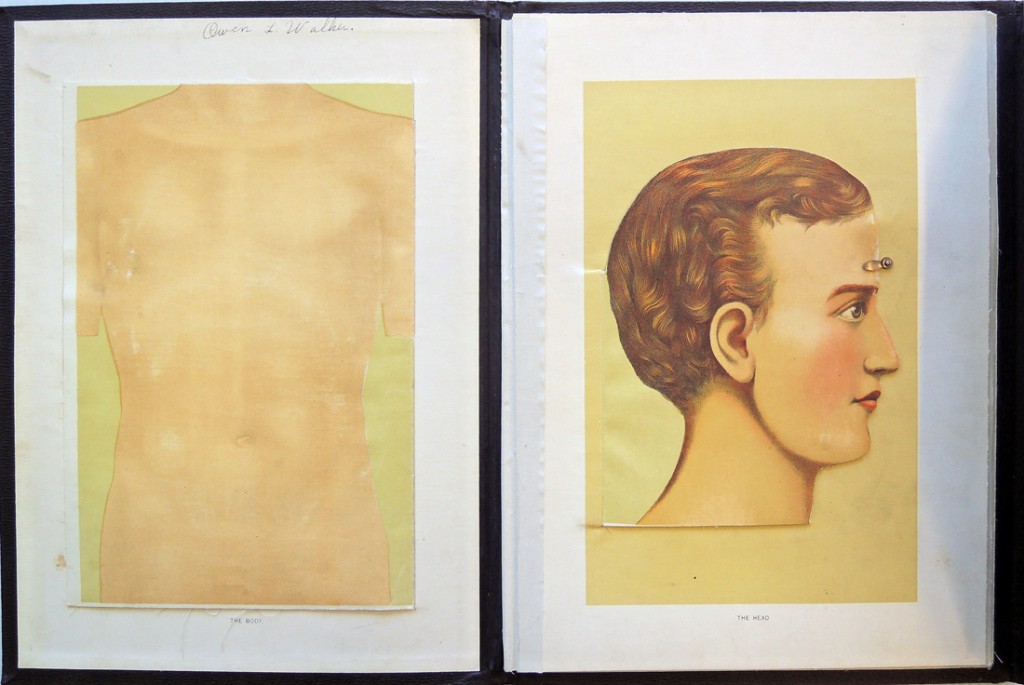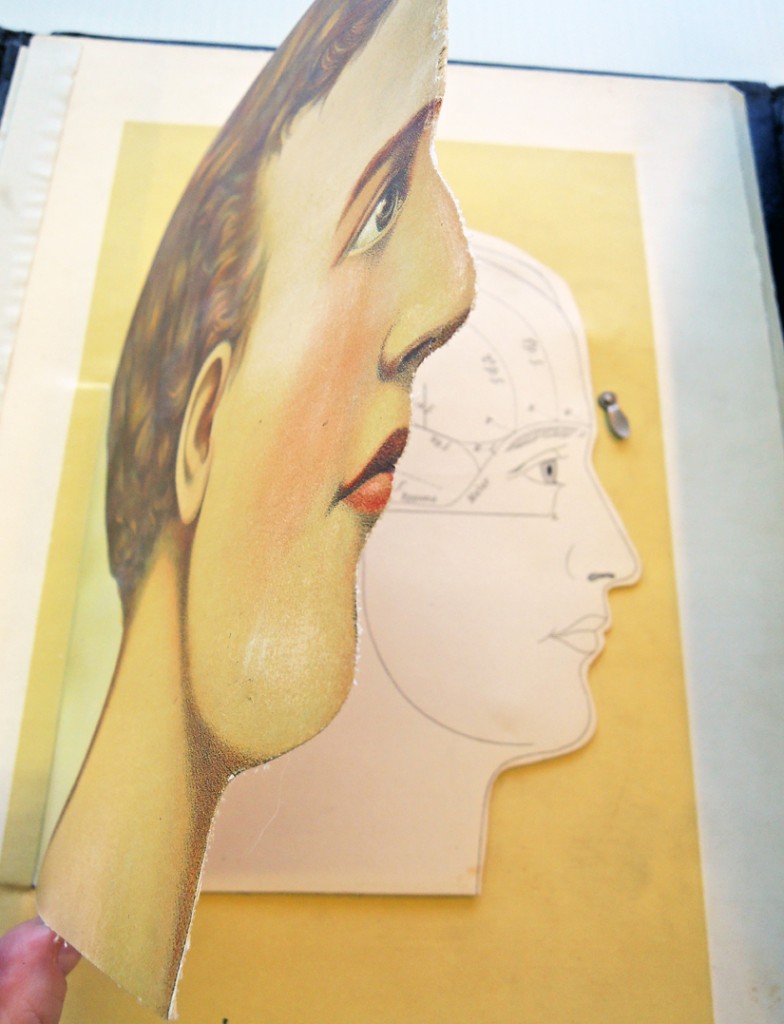 Eckel's first published his anatomical aid in conjunction with an accompanying volume of text, The Practical Embalmer, though both stand alone and are rarely found together in contemporary collections. The format was possibly inspired by, and may even have obtained the plates for, David Graham and James Knox's Embalmers' Anatomical Aid (1884), or from Ira E. Bunn & Company's Physicians' Anatomical Aid (ca. 1890).