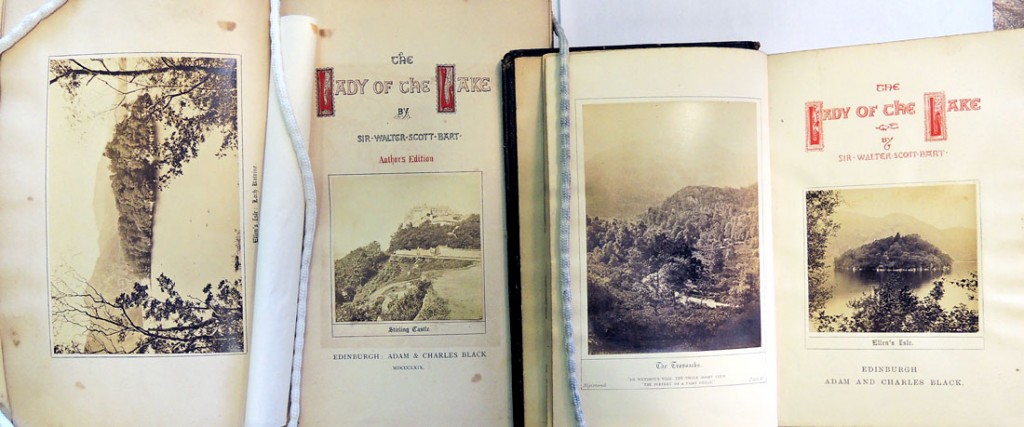 Same author, same publisher, same photographer, and only three years apart but very different books. A recent acquisition helps to demonstrate how many photographically illustrated publications vary enormously from one to another. The negatives were created and hundreds of positive prints pasted into the volumes with little or no consistency. In the case of this book, the negatives may have been discarded or worn out and so, new photographs were taken of the same landmark views.
Wilson employed thirty assistants who were constantly printing, tinting, mounting and filling orders while Wilson traveled throughout Great Britain capturing picturesque views. His business flourished for more than twenty years, leaving dozens, if not hundreds, of variant editions of his books.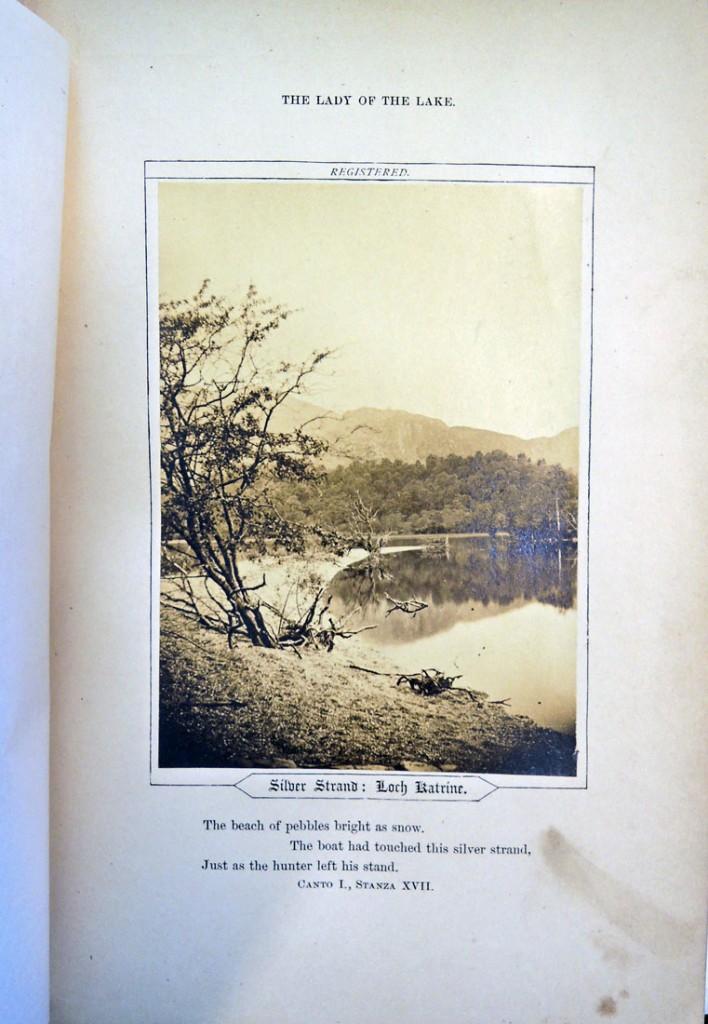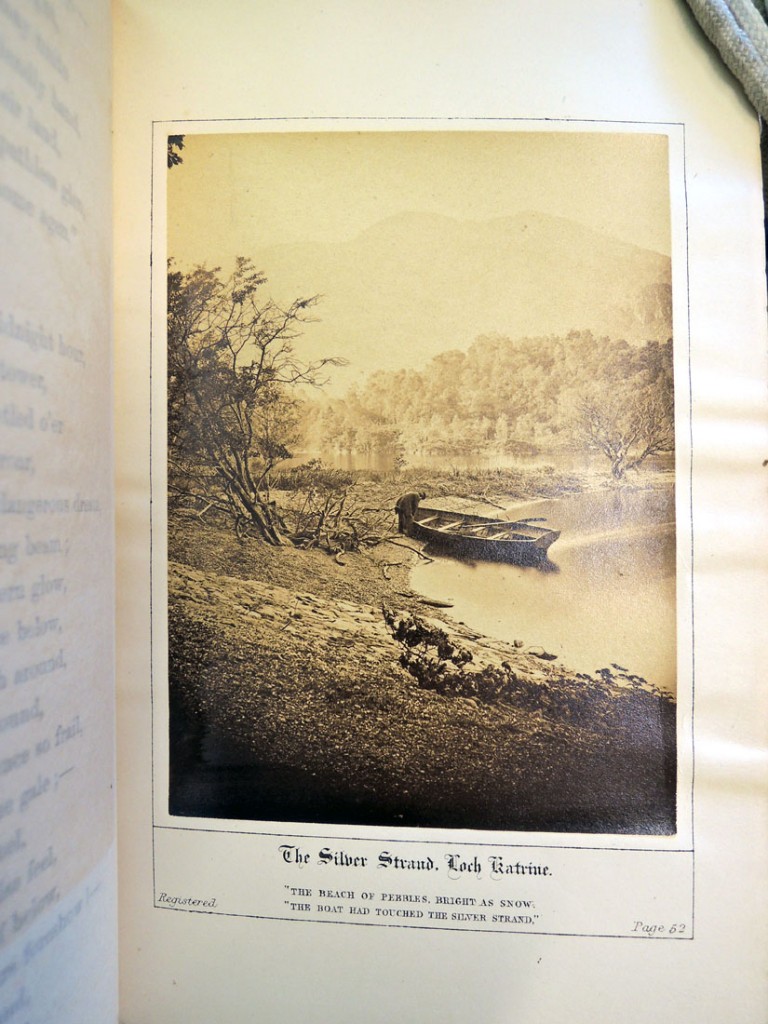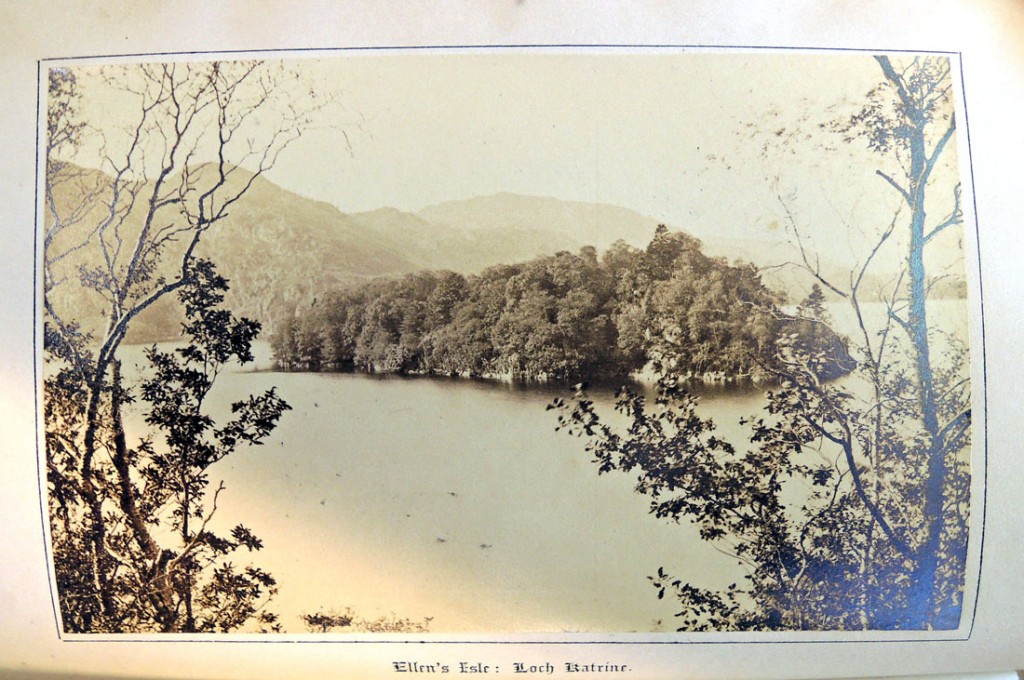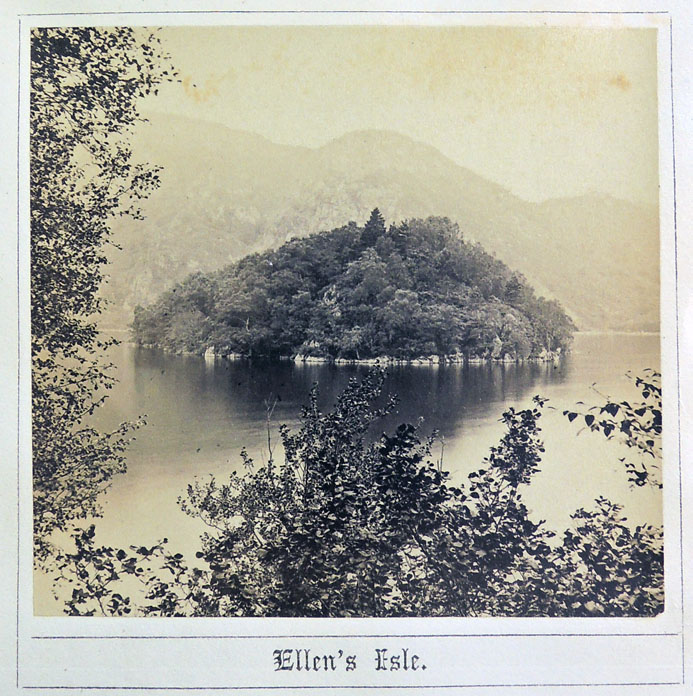 Walter Scott (1771-1832), The Lady of the Lake; with all his introductions, various readings, and the editor's notes ; illustrated by numerous engravings on wood from drawings by Birket Foster and John Gilbert. Author's ed. (Edinburgh: Adam and Charles Black, 1869). Ten albumen silver prints by George Washington Wilson (1825-1893). Graphic Arts Collection (GAX) TR647.W546 S36
Walter Scott (1771-1832), The Lady of the Lake (Edinburgh: A. and C. Black, [1866]). Eleven albumen prints by George Washington Wilson (1825-1893). Graphic Arts Collection GAX in process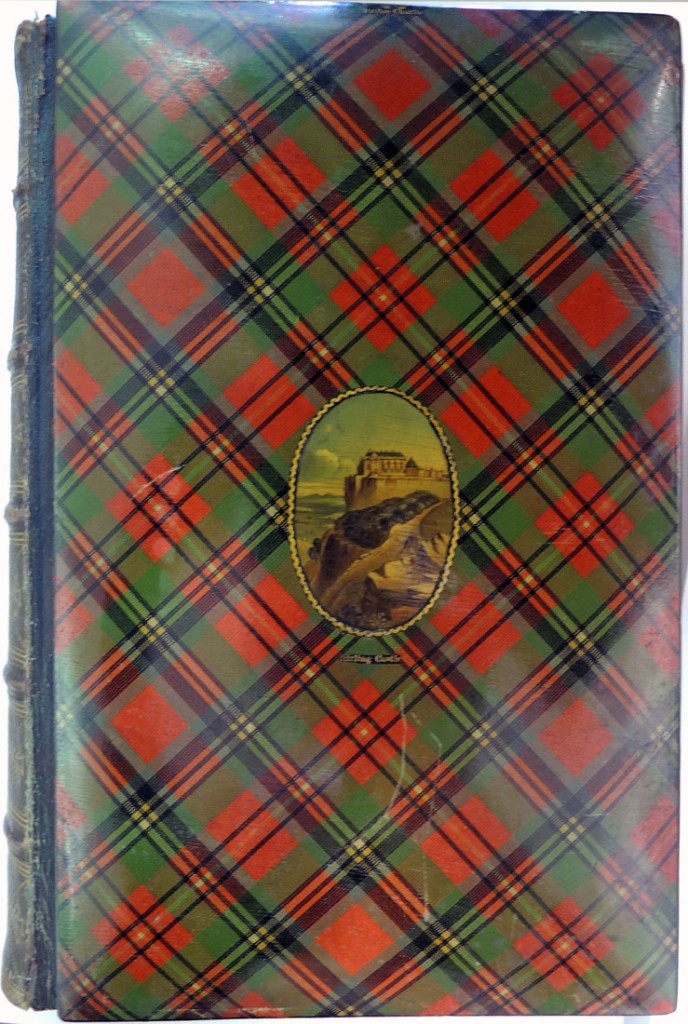 "Perhaps there is not another name among the galaxy of bright stars in the photographic firmament that shines more brightly than that of George Washington Wilson, of Aberdeen, Scotland. Like the wise men of the East, have the photographic fraternity watched the brilliant effects which radiate from this photographic star. . . Mr. Wilson commenced his photographic career some twenty years ago. His first experience in connection with the art was in painting or coloring miniatures on ivory and paper. While engaged in this class of artistic labor he became greatly enamored with the photographic art. It dawned upon him one day that he must either advance with the tide or get drowned in the flood of photography, which was swelling up in the distance."
"Another season he concluded to try his skill in the production of instantaneous views, and with this purport in view he lodged for a month or two, near one of those beautiful small lakes, which abound in Scotland, watching and waiting for a favorable opportunity, and whenever a prominent sunset view made its appearance, photographed it to the best of his ability. It was these sunset and cloud views that brought his name prominently before the photographic world. Although it has been nearly thirteen years since these cloud and sunset views were secured, the popular demand for them has not abated in the least. Only the day before Mr. Wilson sent us the negatives from which our illustration is printed, did he complete the filling of an order for forty-six dozen of those views. Since he made those cloud and sunset views, he has visited many famous places, and in many instances the same places have been visited over and over again, making new negatives and for the purpose of renewing old ones. –Richard Walzl, The Photographer's Friend: A Practical, Independent Magazine, Devoted to the Photographic Art 2 (1872): 48-50.