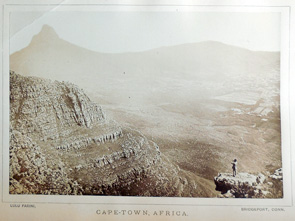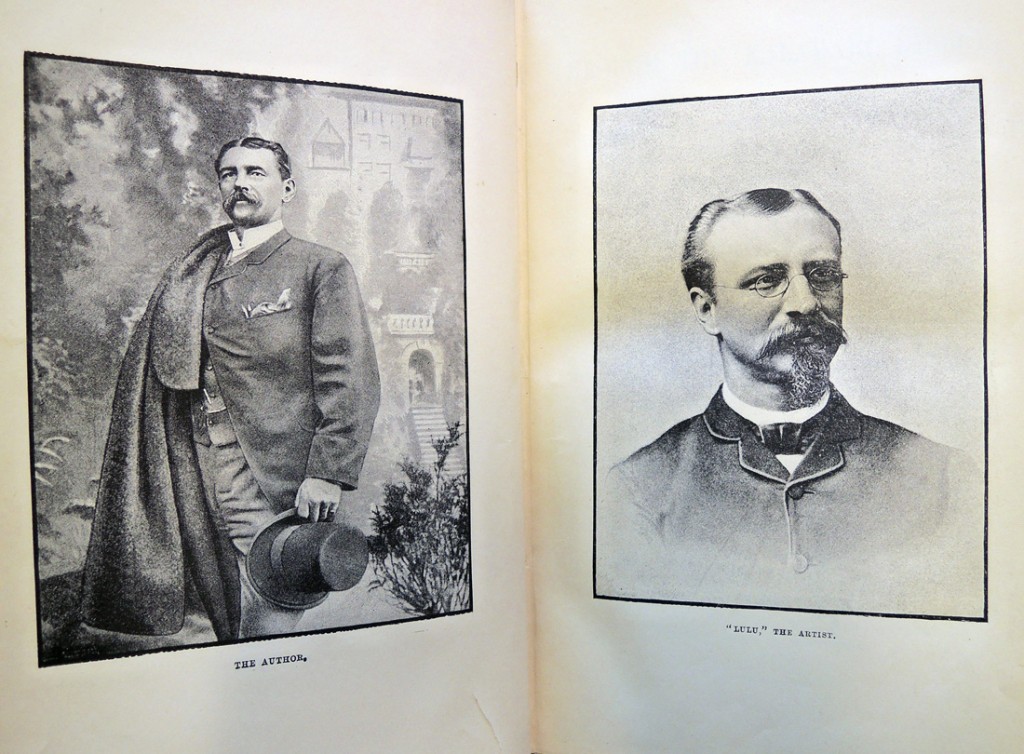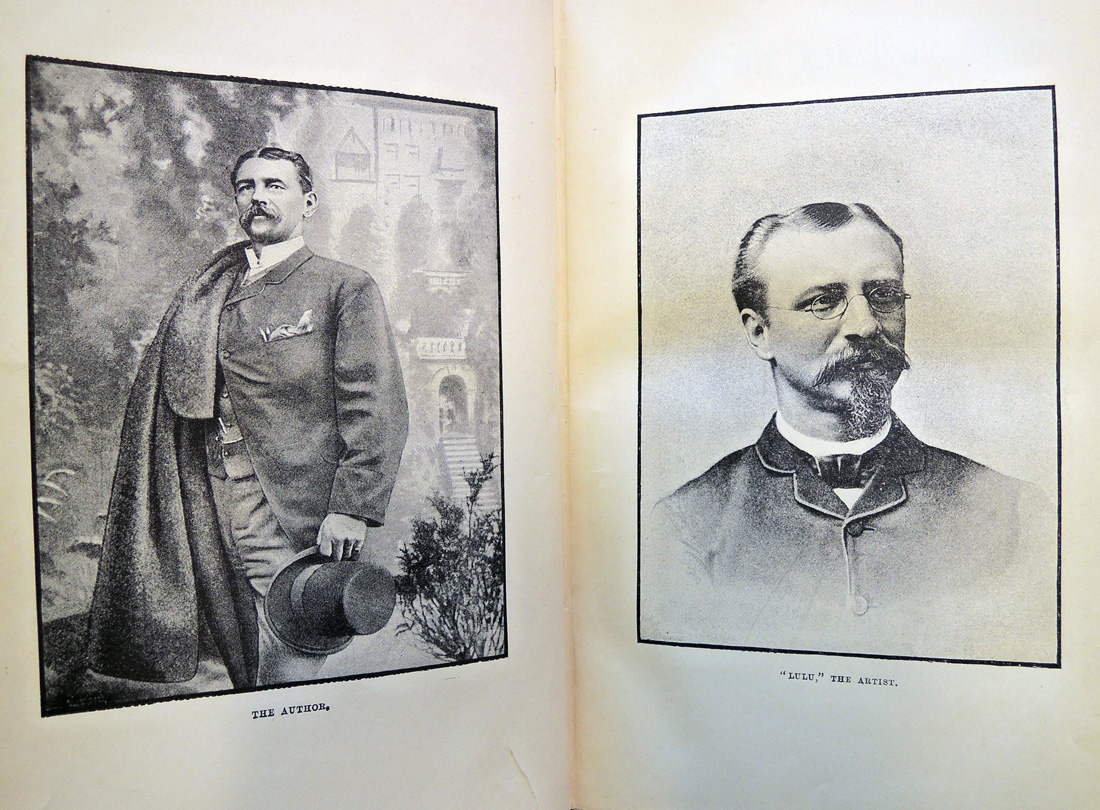 A photograph entitled "Cape Town, Africa" by Lulu Farini (Samuel Wasgott, 1855-1939) of Bridgeport, Connecticut, was printed in the September 1887 issue of The Philadelphia Photographer. The negative was made by a celebrated cross-dressing acrobat, born Samuel Wasgatt who performed under the name El Niño Farini and later, Lulu [above right].
Born in the United States, Wasgatt became the protégée of a Canadian acrobat William L. Hunt (1838-1929), also known as Signor Guillermo Farini [above left]. While working in France, the Farninis made the decision to dress the slender young boy as a girl and for five years the change went undetected. Their sold-out performances included various acts on a trapeze, tightrope walking, and being shot out of a cannon, now advertised as The Great Farini and Lulu.
In 1885, the Farinis traveled to South Africa and Lulu (who had returned to dressing as a man and married Hunt's daughter), documented their journey in the Kalahari Desert with his camera. Returning later that year, Lulu had several exhibitions of these photographs in London http://erps.dmu.ac.uk/exhibitor_details.php?year=1885&efn=Lulu+Farini and then, published them in the book Through the Kalahari Desert; a Narrative of a Journey with Gun, Camera, and Note-book to Lake N'gami and Back (Firestone (F) DT995.K2 F2 1886).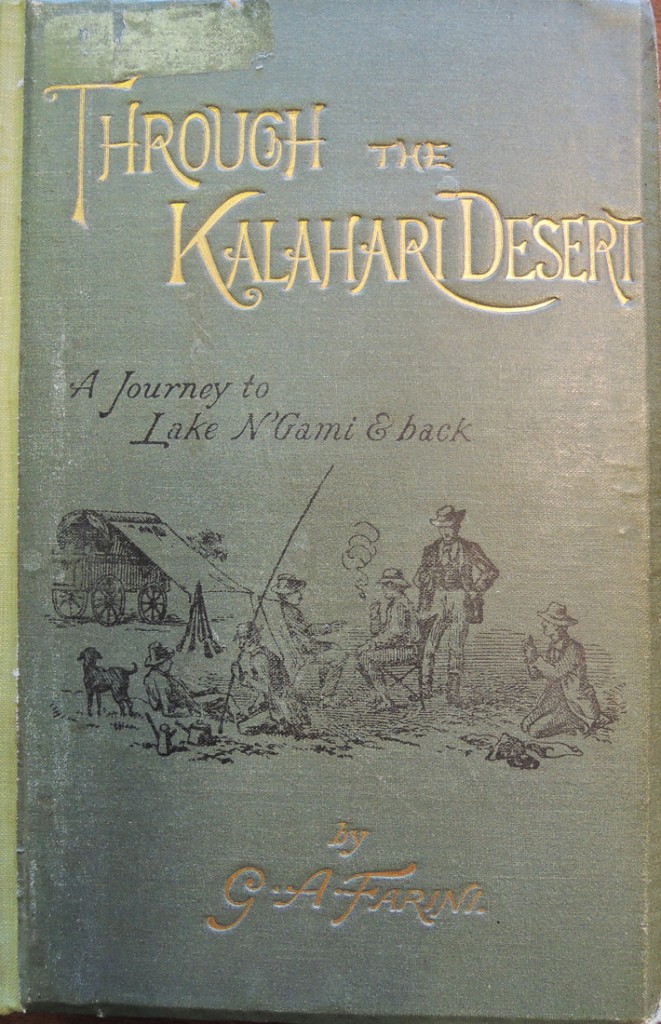 In 1887,  Lulu Farini submitted one of his photographs to The Philadelphia Photographer, where over 6,000 copies were printed and published as the frontispiece of the September issue. Edward Wilson wrote: "Through the courtesy of Mr. Lulu Farini, Bridgeport, Conn., we are permitted once more to give a picture of that far-off, though well-known country—a view of Cape Horn and vicinity. Altogether, it is one of the strangest of landscapes, showing the curious site of a curious city and its marvelous natural surroundings. . . With reference to the view, we refer to a letter received from the talented African traveller and excellent photographer, Mr. Farini, who writes as follows:
"Is it possible that there is enough merit in my poor picture of Cape Horn and the Lion's Head to justify its being honored by publication in your magazine?' I have always felt a consciousness that this particular plate should be classed among the failures, not only on account of its technical imperfections, but because of its conveying so feeble an impression of a scene worth travelling many thousand miles to witness. When I look at this picture it makes me feel sad to think that I must be content with so insignificant a reward for the labor and patience expended on its production."
"During the week's interval between our landing at the Cape and continuing our journey southward to the Kalahari Desert, I found food for my camera in Cape Town and its picturesque surroundings. Instantaneous views from a row-boat were made of the harbor and town, backed with Table Mountain, which towers above the whole like a perpendicular wall 5000 feet high; to reach its summit one must climb by circuitous paths, and the time required to perform this upward journey averages six hours."
"But, providing the sky is clear, no one will regret the laborious task, for the view from this elevation is magnificent. Not infrequently, however, is the sightseer not only disappointed, but put to considerable inconvenience and risk of personal safety, for it is no rare occurrence to have a dense fog shut down over the mountain totally obscuring the distant view, and, at the same time, increasing the difficulty and danger of climbing—in fact, many lives have been lost where the impatient tourist has rebelled against a prolonged imprisonment, and in attempting to regain a lower altitude, has fallen over the perpendicular cliff."-L. Farnini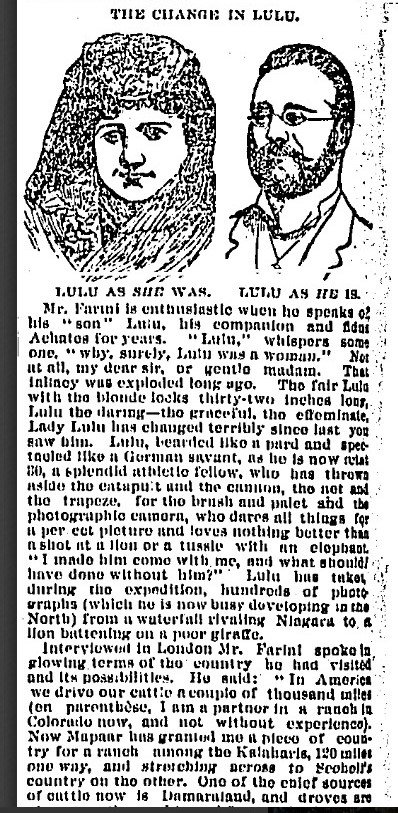 "The Change in Lulu," Chicago Daily Tribune September 12, 1885: 12.