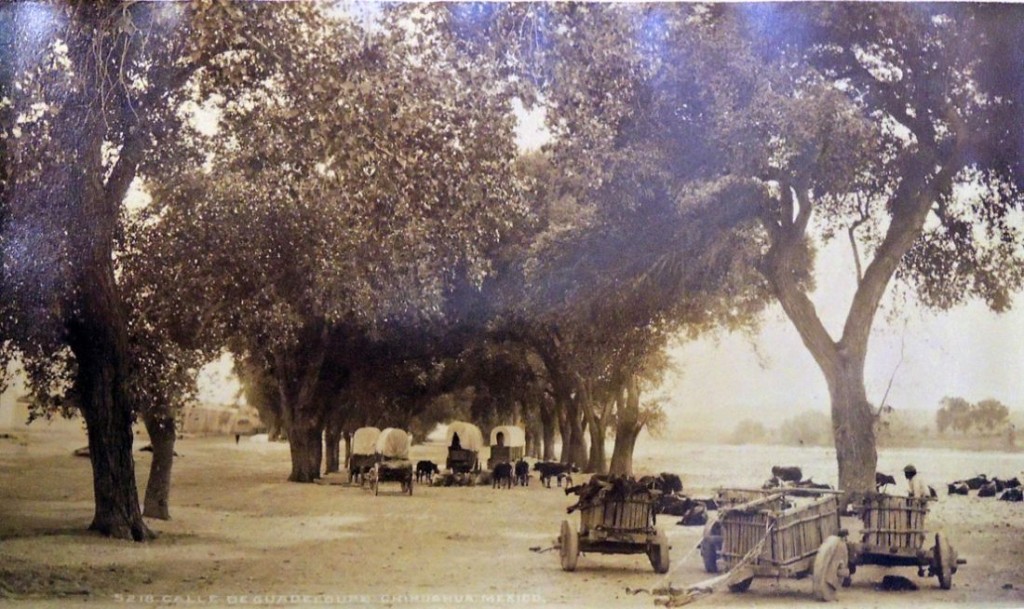 In 1890, Edward Wilson asked the Denver-based photographer William Henry Jackson (1843-1942) for a negative to publish in Wilson's Photographic Magazine. Instead of one, Jackson sent ten and Wilson printed them all.
In various copies of the April 5 issue (v. 27, no. 367) readers will find ten very different photographs, printed by the Philadelphia studio of Roberts & Fellows. The Princeton University Library copy has "Calle de Guadeloupe. Chinuahua," showing a pastoral scene with a circle of covered wagons.
Jackson completists will have to also find "A Gen near Caviota, Mexico," "Lagos. General view, showing the cathedral," "Lagos, from the river," "Queretaro Fountain, near the church. Santa Clara," "Popocatapetl [or Popocatepetl] Mountain, from Tiamacas," "In the Garden. Santa Barbara Mission," "The Arizona Garden. Hotel del Monte," "The Ferns. Hotel del Monte," and "The Cypresses of Monterey."
Surprisingly, Princeton also owns a separate print of "Lagos. general view, showing the cathedral" [see below] so we have two of the ten.