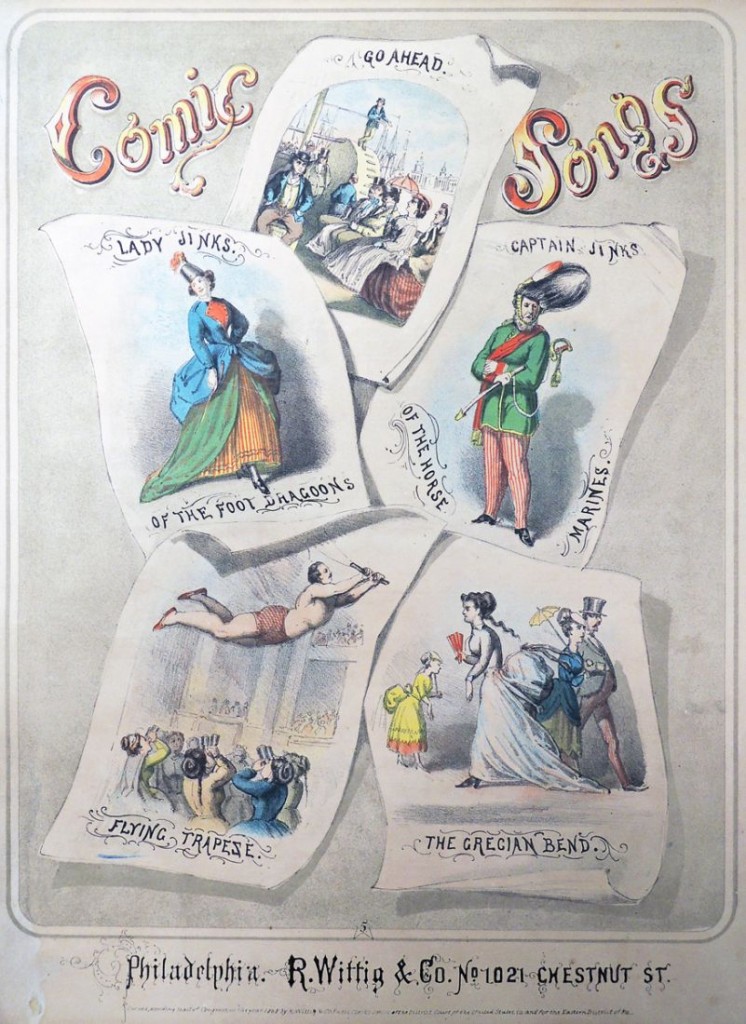 The Flying Trapeze was written by George Leybourne, arranged by Alfred Lee, and published by R. Wittig & Co., No. 1021 Chestnut St., Philadelphia, Pennsylvania in 1868.
The collection of comic songs in the Graphic Arts Collection was lithographed by Louis N. Rosenthal (born about 1824), one of four Rosenthal brothers who operated a lithography firm on Walnut Street. Born in Poland, Louis arrived in Philadelphia in 1848 and within only a few years, managed one of the first shops in the city producing lithographs for advertising, maps, magazine, books, and sheet music. The family's youngest brother Max was their primary artist.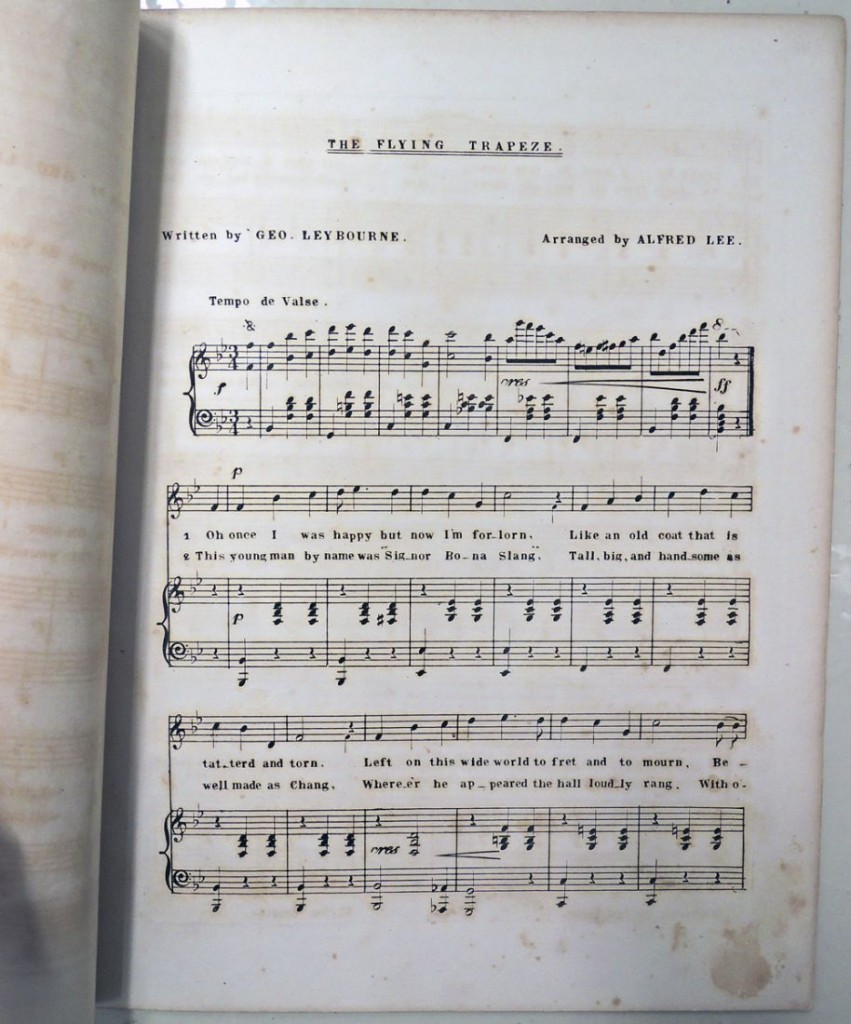 Once I was happy, but now I'm forlorn,
Like an old coat, all tattered and torn,
Left in this wide world to fret and to mourn,
Betrayed by a wife in her teens.
Oh, the girl that I loved she was handsome,
I tried all I knew her to please,
But I could not please one quarter as well
As the man on the flying trapeze.
Chorus
She floats through the air
With the greatest of ease,
You'd think her a man
On the flying trapeze.
She does all the work
While he takes his ease,
And that's what became of my love.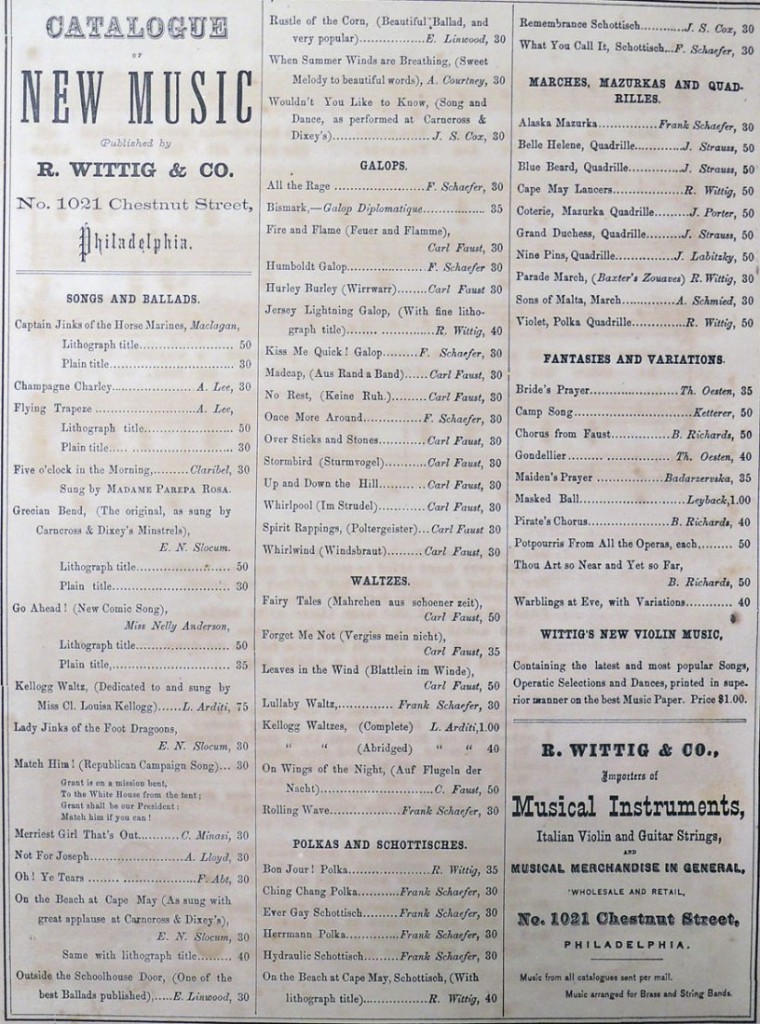 Also including Louis Rosenthal's lithographs:
Henry Louis Stephens (1824-1882), The Comic Natural History of the Human Race (Philadelphia: S. Robinson [1851]) Graphic Arts Collection (GAX) Oversize Hamilton 1213q
Charles Wilkins Webber (1819-1856) The Hunter-Naturalist (Philadelphia: J.W. Bradley, …, 1851). Graphic Arts Collection (GAX) Oversize Hamilton 466(1)q
Report of the Committee appointed by the Philomathean Society of the University of Pennsylvania to translate the inscription on the Rosetta stone ([Philadelphia: s.n., 1859]). Graphic Arts Collection (GAX) 2006-2063N and 2006-2064N
Charles Wilkins Webber (1819-1856), Wild Scenes and Wild Hunters of the World (Philadelphia, Bradley, 1852). Graphic Arts Collection (GAX) Hamilton 466(2)