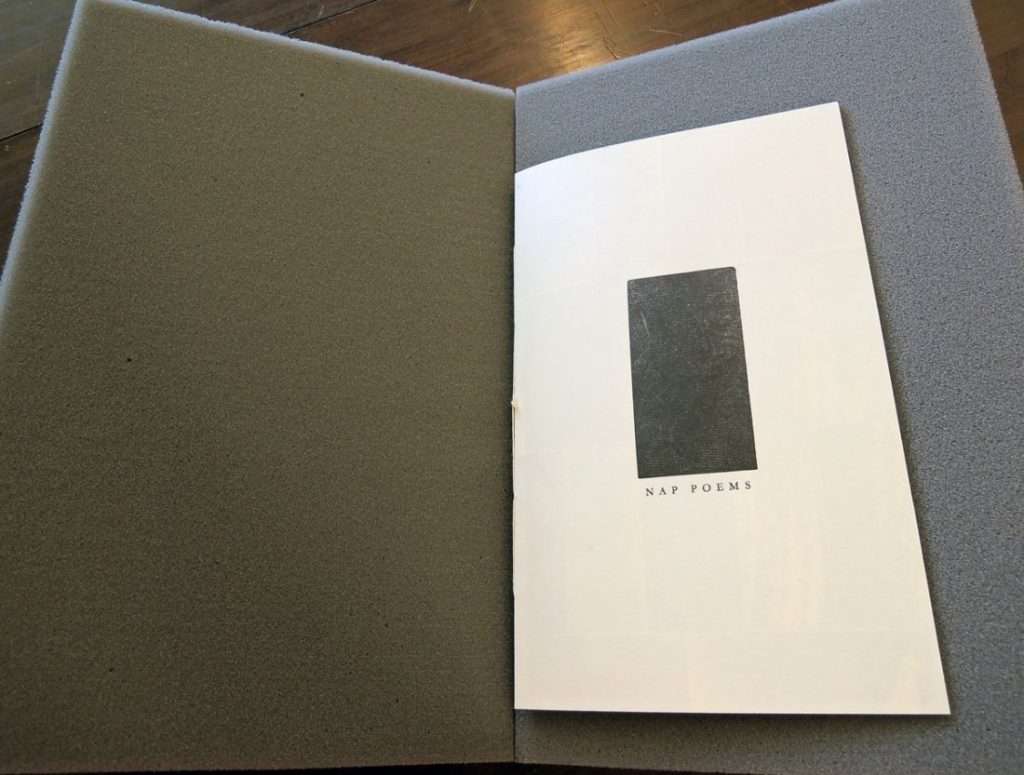 Congratulations to the members of the Princeton University Letterpress Club who printed and published their first limited edition, fine press poetry book, entitled Nap Poems. The Graphic Arts Collection is proud to receive copy 5 of 30 for Rare Books and Special Collections, a few pages of which are shown here.
The edition was set at the Typography Studio located in the Lewis Center for the Arts, 185 Nassau Street. Monica Youn, Rowan Ricardo Phillips, Michael Dickman, and Ben Lerner from Creative Writing at the Center graciously donated the poems, which were printed on a Vandercook SP20 proof press using Bixler's Garamond type.
Members of the Letterpress Club who spent the spring semester producing Nap Poems include Jazmyn Blackburn, Class of 2019; Joyce Lee, Class of 2017; Zachary Liu, Class of 2018; Shefali Nayak, Class of 2018; Duc Nguyen, Class of 2017; Kennedy Poore, Class of 2018; and Jonathan Zong, Class of 2018. Peter Kazantsev was the letterpress studio technician for the Lewis Center.
Here are a few pictures from the Club's open house last year: http://dailyprincetonian.com/galleries/sports/2015/02/princeton-university-letterpress-club-open-house/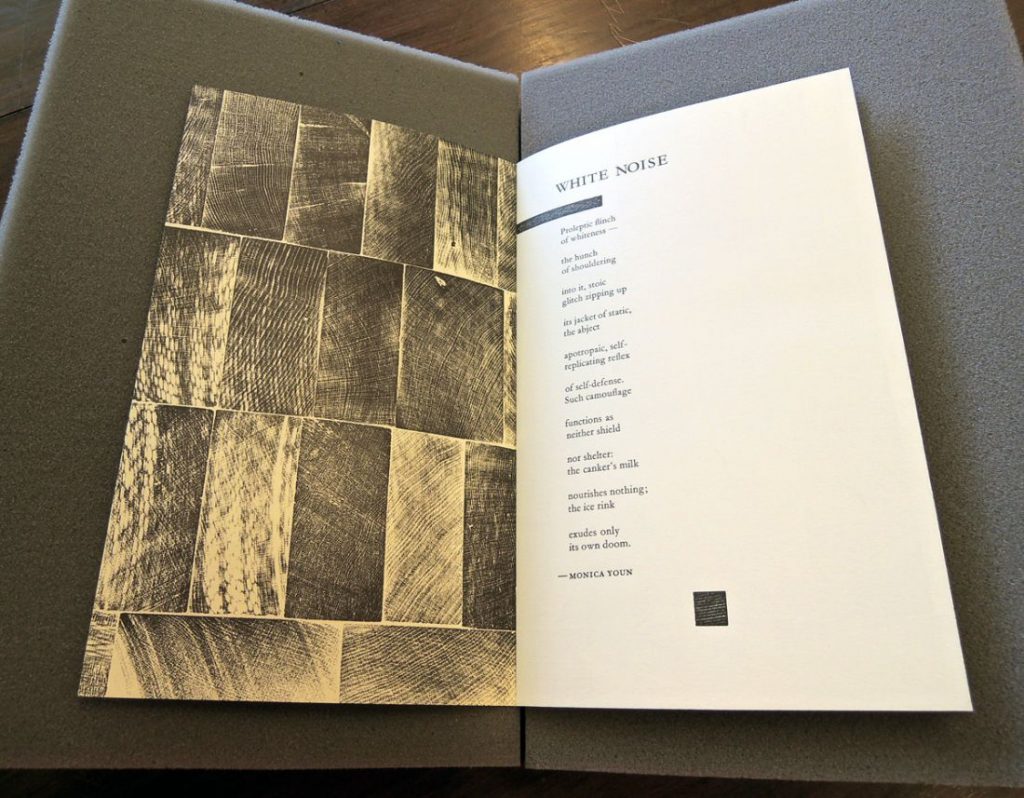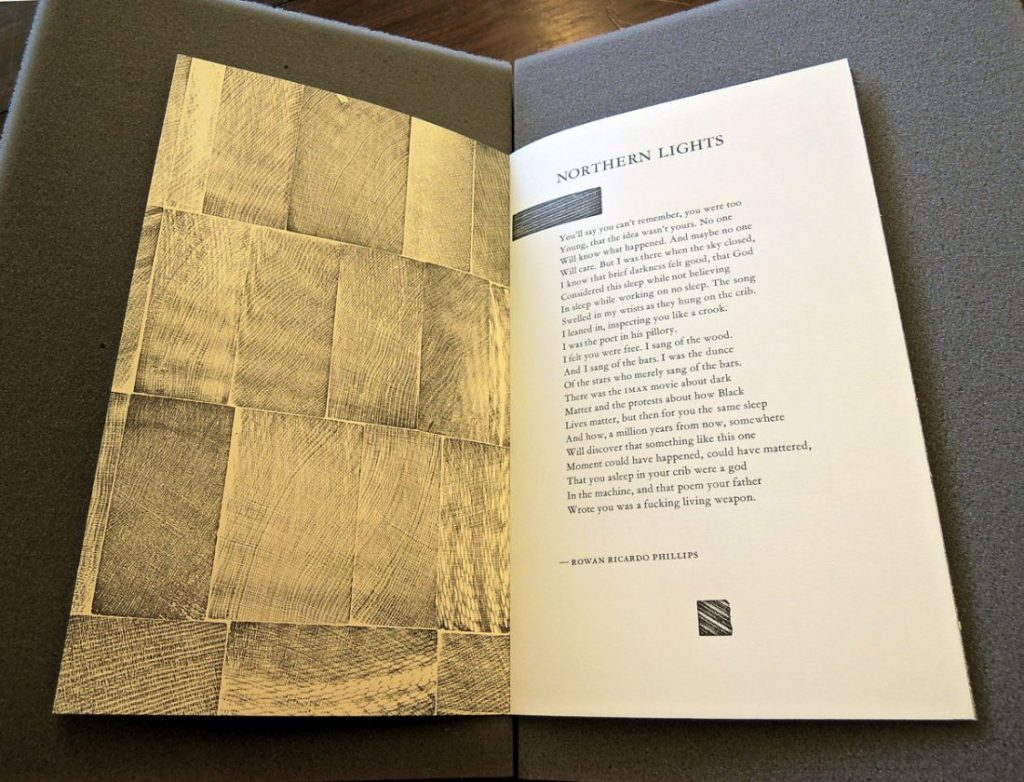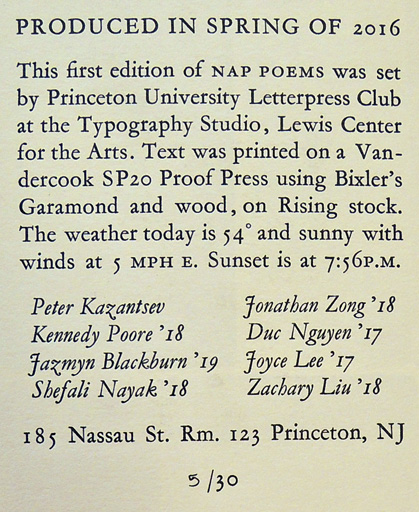 For more information about classes and events at the Lewis Center, see: http://arts.princeton.edu/