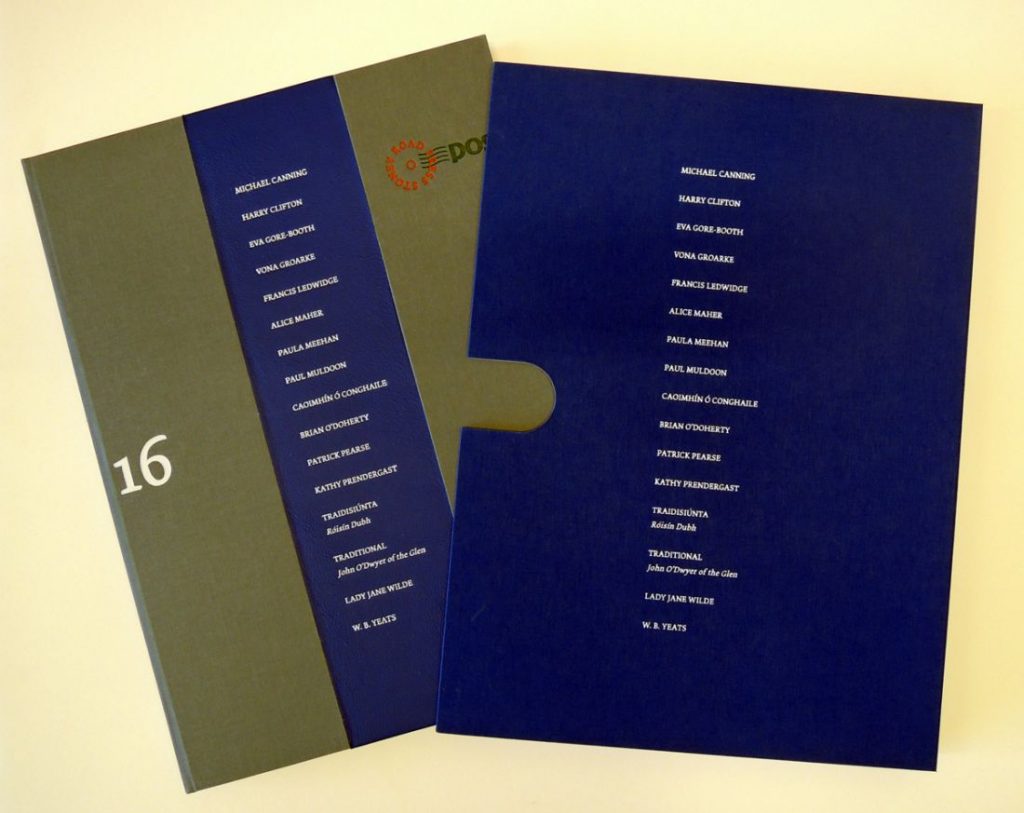 Several years in the making, the Graphic Arts Collection is fortunate to acquire copy 84/150 of the fine press, limited edition entitled 16, published at the centenary of Dublin's 1916 Rising.
Stoney Road Press, An Post, and Poetry Ireland collaborated to produce this book, which includes four contemporary poems by Harry Clifton, Vona Groarke, Paula Meehan, and Paul Muldoon, alongside eight historical texts.
In addition, Stoney Road Press commissioned four limited edition prints by Irish artists Michael Canning, Alice Maher, Brian O'Doherty, and Kathy Prendergast. The Irish literary scholar, Professor Declan Kiberd, provides the introduction. More information on the project can be found at http://www.stoneyroadpress.com/books/16/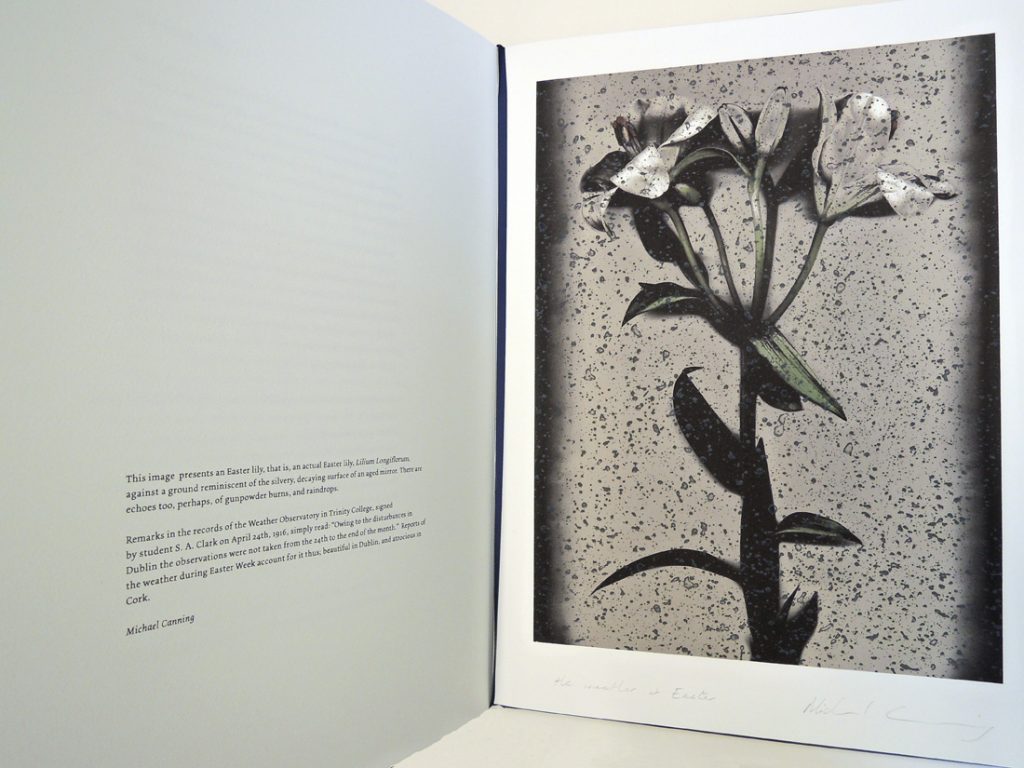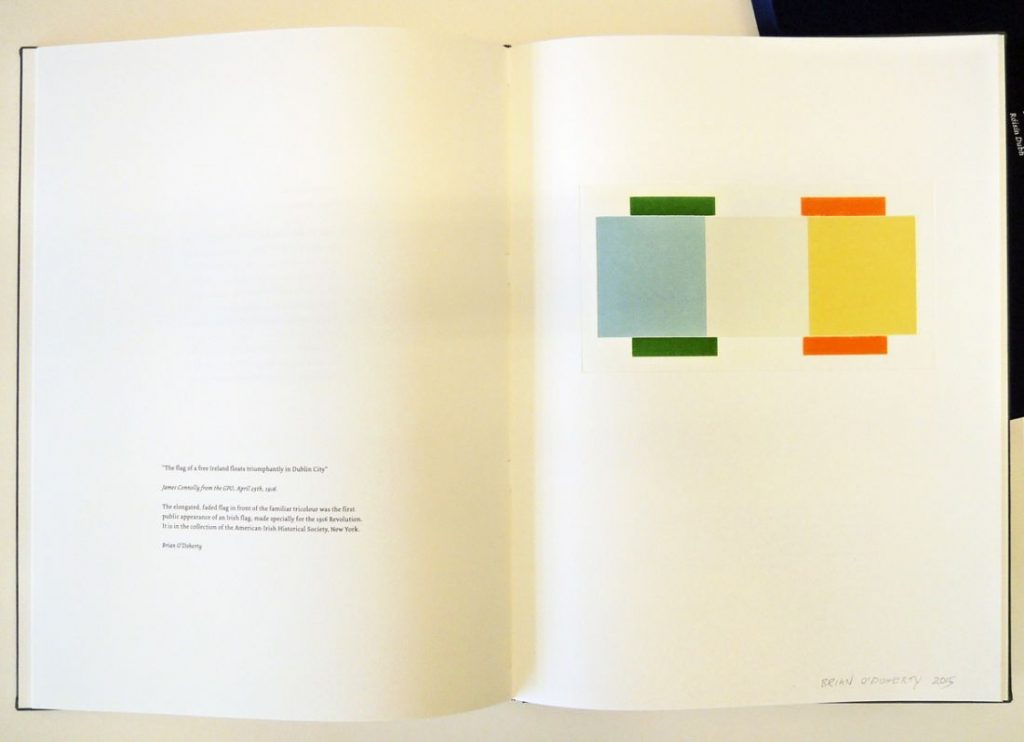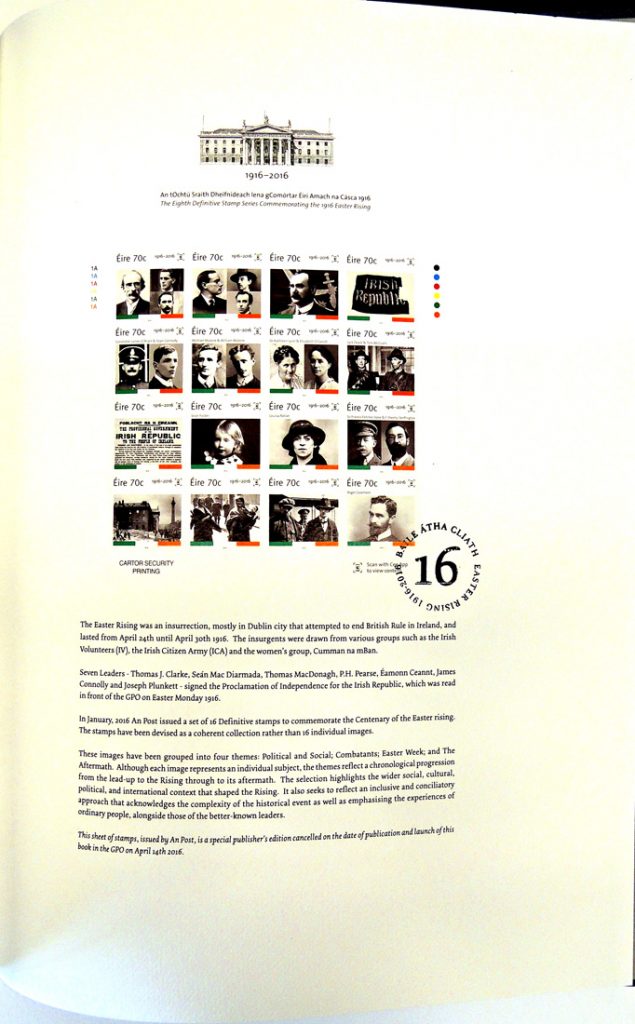 http://rte.ie/r.html?rii=b9_20953810_1526_17-03-2016_
A special program on RTE radio with historian Declan Kiberd, Maureen Kennelly of Poetry Ireland, and publisher Kieran Owens was broadcast last March but it can still be hear at the above link.
Paul Muldoon, Princeton University's Howard G.B. Clark '21 Professor in the Humanities; Director, Princeton Atelier; and Professor of Creative Writing reads his own poem in Irish and Kennelly reads her translation in English.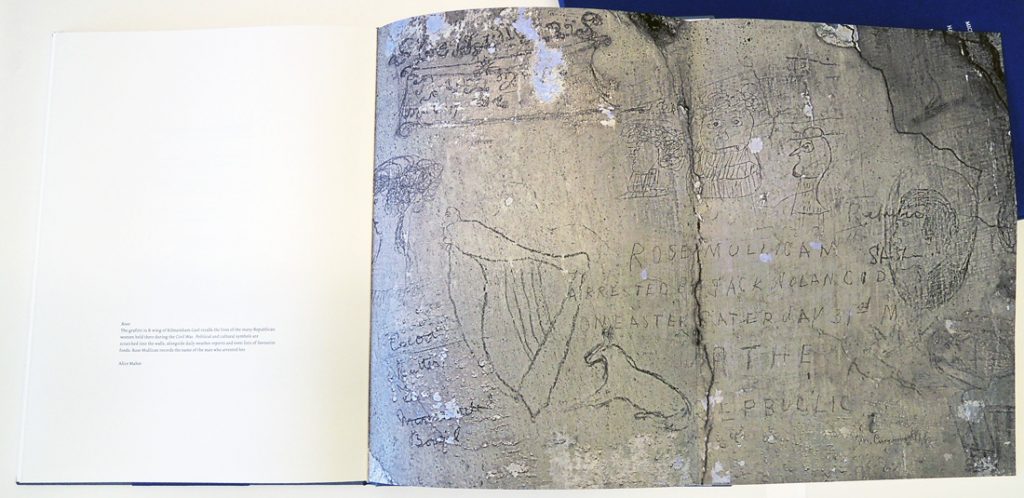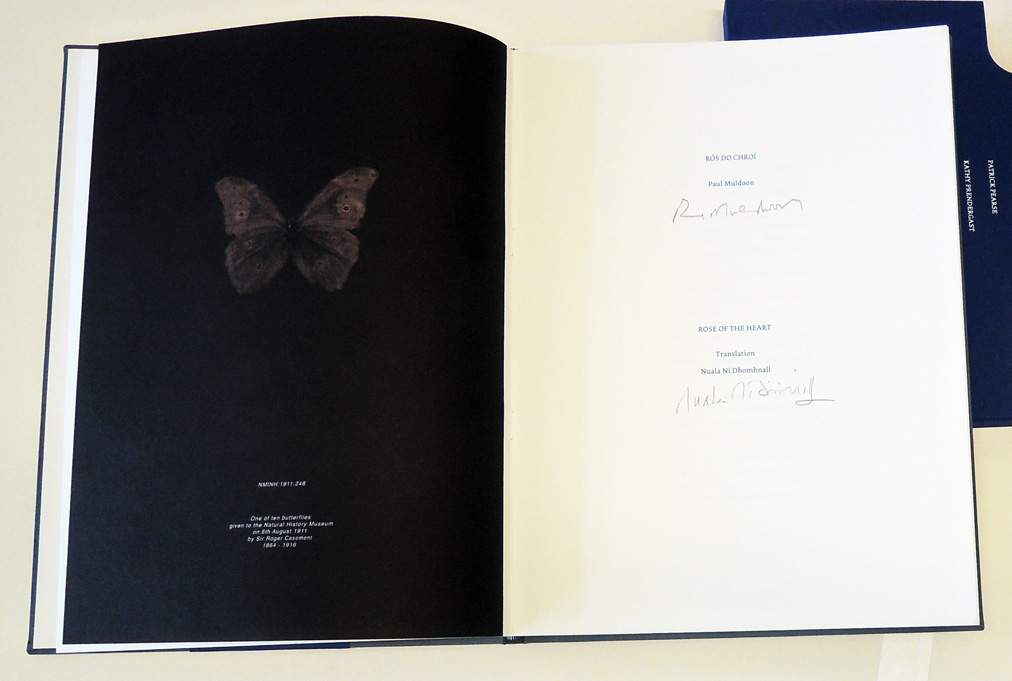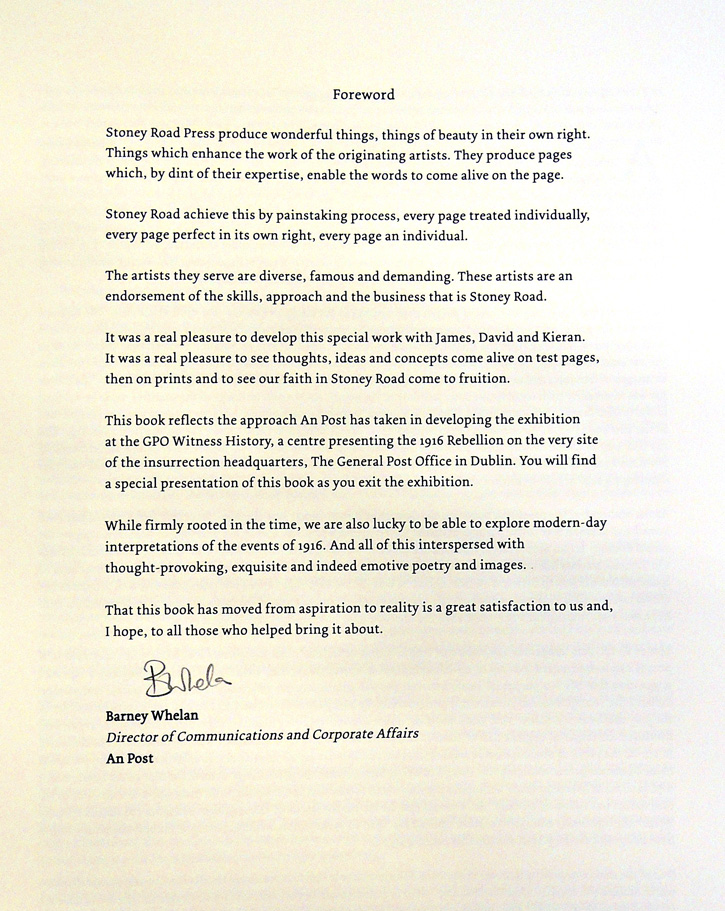 See also W.J. McCormack, Enigmas of sacrifice: a critique of Joseph M. Plunkett and the Dublin Insurrection of 1916 (East Lansing: Michigan State University Press, [2016]). Firestone Library (F) DA962 .M243 2016
A selection from Easter, 1916
W. B. Yeats (1865-1939)
I have met them at close of day
Coming with vivid faces
From counter or desk among grey
Eighteenth-century houses.
I have passed with a nod of the head
Or polite meaningless words,
Or have lingered awhile and said
Polite meaningless words,
And thought before I had done
Of a mocking tale or a gibe
To please a companion
Around the fire at the club,
Being certain that they and I
But lived where motley is worn:
All changed, changed utterly:
A terrible beauty is born.