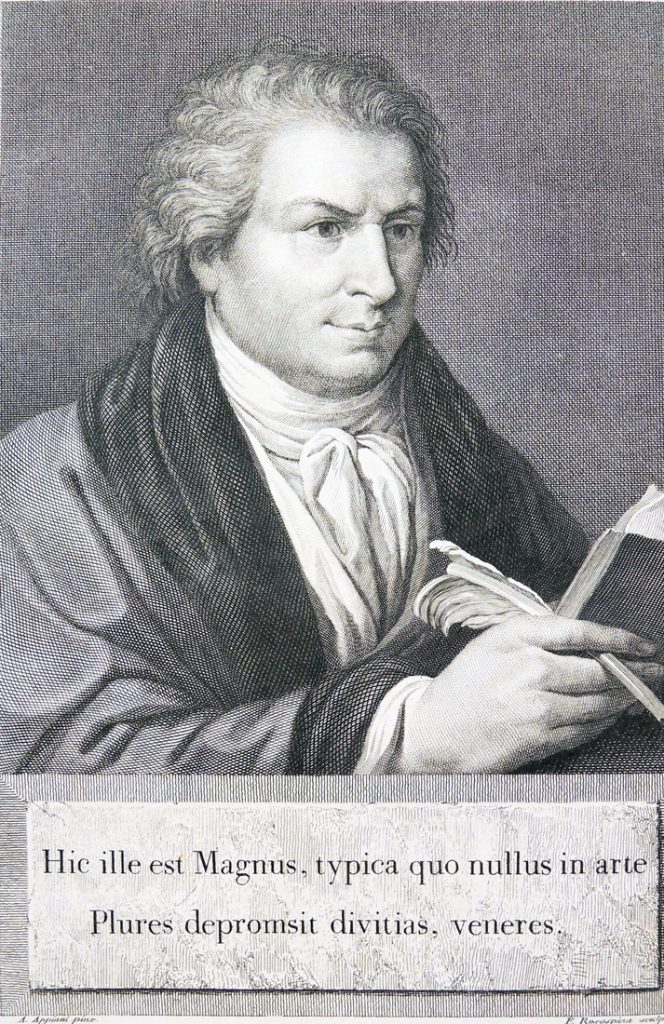 Giambattista Bodoni (1740-1813), Manuale tipografico del cavaliere Giambattista Bodoni (Parma: Presso la Vedova, 1818). 2 volumes, frontispiece portrait engraved by Francesco Rosaspina after a painting by Andrea Appiani; 33 cm. 250 type specimens designed and cut by Bodoni in Latin, Greek, German, Hebrew, Russian and numerous other languages. One of approximately 290 copies. Purchased with funds provided by the Friends of the Princeton University Library and the Graphic Arts Collection. GA 2016- in process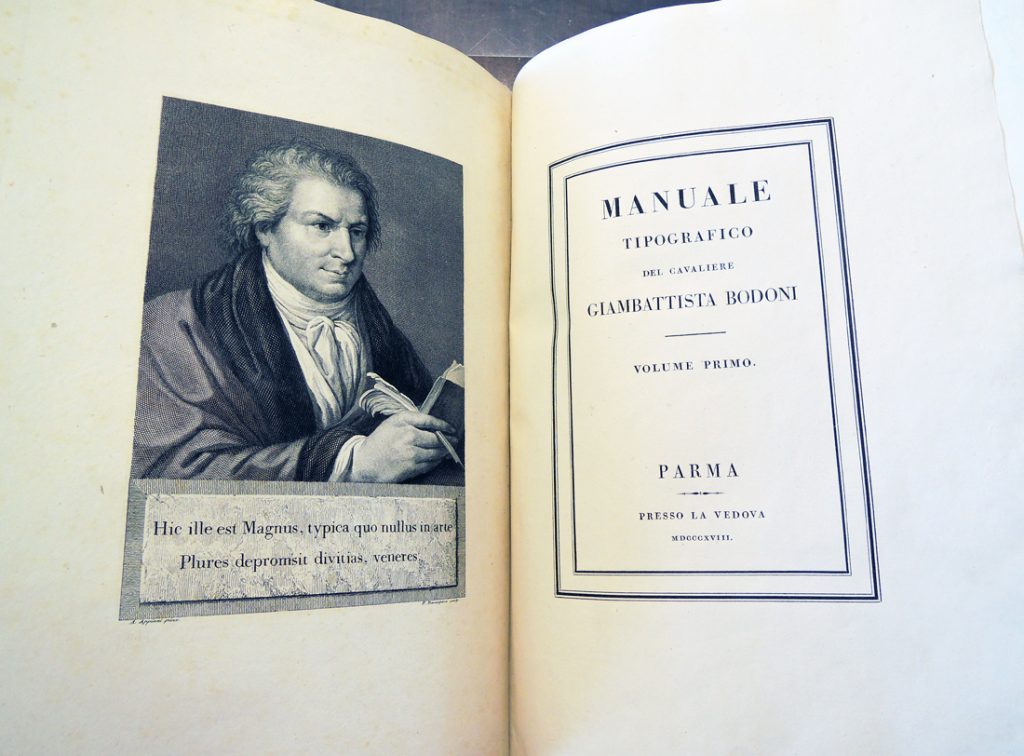 Thanks to the Friends of the Princeton University Library, we are the proud owner of the second and final edition of Giambattista Bodoni's Manual tipografico. This much enlarged edition of his 1788 specimen book represents the culmination of more than four decades of work by one of Italy's greatest typographers, type-designers, compositors, printers, and publishers. Universally celebrated as a "libro importantissimo" (Brooks), "ouvrage magnifique" (Graesse), "an imposing tour de force" (Updike), and "the specimen book to end all specimen books" (Lester), it was surprising to find this pivotal study had been missing from Princeton University Library.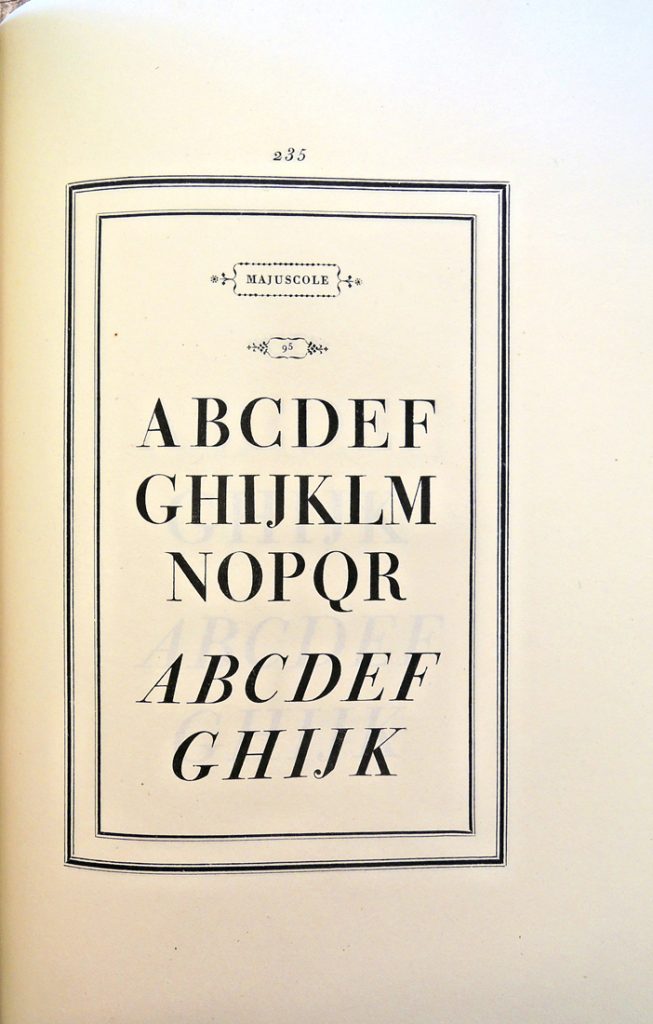 David Pankow, for his introduction to the 1998 DVD, wrote, "The Manuale Tipografico of Giambattista Bodoni has been called the greatest type specimen book ever printed. Issued posthumously in 1818 at Parma by Bodoni's devoted widow Margherita, the two-volume work contains a dazzling array of 142 roman alphabets with corresponding italics, . . . the culmination of more than forty years of assiduous devotion by Bodoni to the typographic arts, both in his capacity as printer to the Duke of Parma and as proprietor of his own private press and type foundry."
No facsimile or DVD can truly replace the original printed pages of this typographic milestone and the acquisition of Bodoni's 1818 Manuale closes a significant gap in our collection on the history of printing. Bodoni's introduction of what were considered exotic typefaces—Hebrew, Greek, Russian, Arabic, Coptic, Armenian, Phoenician, and Tibetan alphabets—is essential to the study of European history and publishing.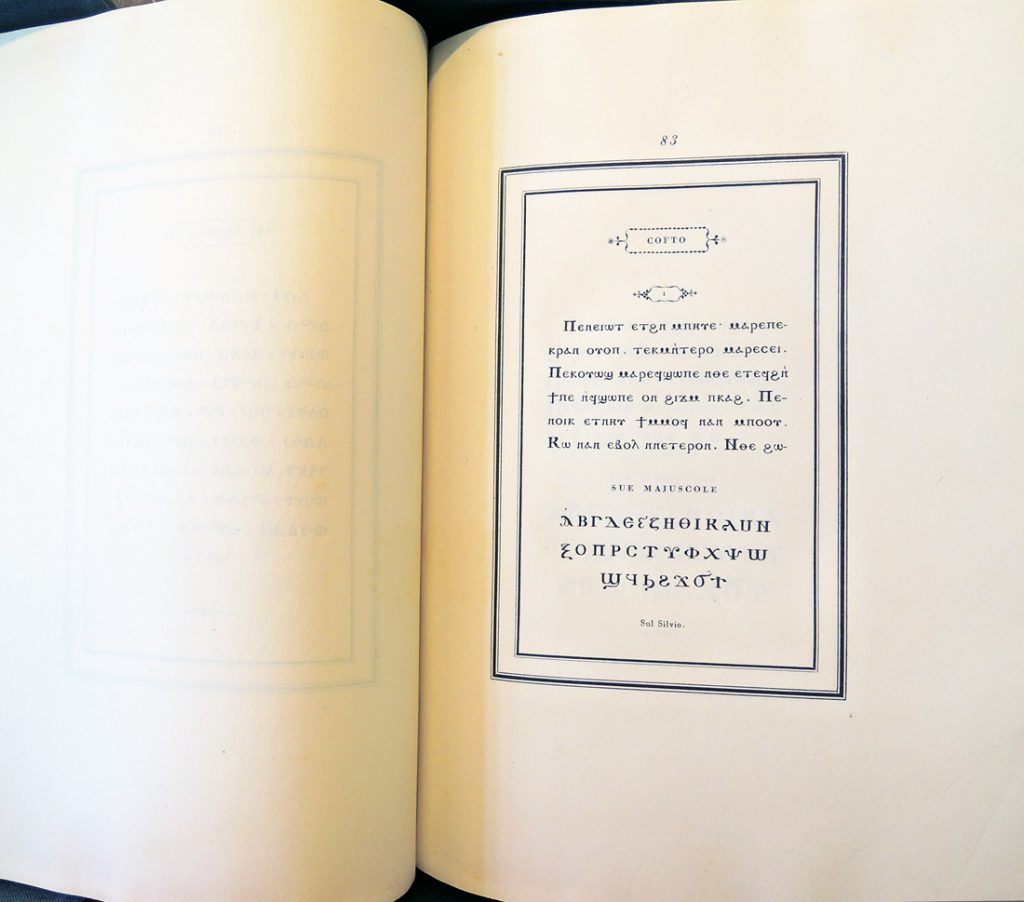 "Bodoni's Manuale is a crucial document," writes Thomas Keenan, Slavic, East European and Eurasian Studies Librarian, "of the introduction to the West and the first attempts at standardization in the West of the non-Roman scripts of Russia, Eastern Europe and the territories of the present-day Former Soviet Republics, and most particularly of the Cyrillic alphabets used in Russian and other Slavic languages, and the Georgian and Armenian scripts."