[Above: Subscription list from Olaudah Equiano, The Interesting Narrative of the Life of Olaudah Equiano, or Gustavus Vassa, the African (New-York, [1791])]
Akiyo Ito's article "Olaudah Equiano and the New York Artisans," in Early American Literature 32, no.1 (1997) mentions that "Cornelius Tiebout, the engraver who did the portrait of Equiano for the New York edition, was also a subscriber."
The frontispiece by Cornelius Tiebout (1777-1832) was copied from an engraving by Daniel Orme for the 1789 London edition, which in turn was after a portrait painted by English miniaturist William Denton. Both Denton and Orme were also subscribers to Equiano's book.
Did an artist receive a copy of the book with their work, or did they have to subscribe and pay for the book, if they want one?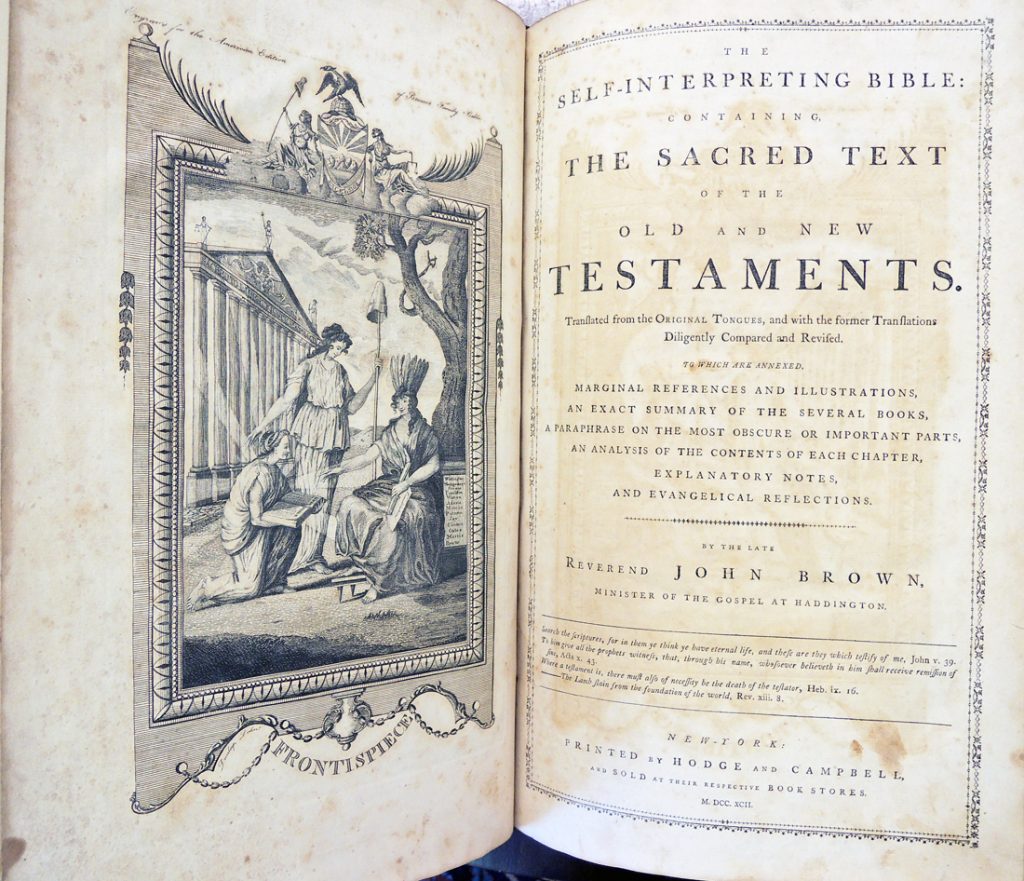 The Self-Interpreting Bible: Containing the Sacred Text of the Old and New Testaments . . . (New-York: Printed by Hodge and Campbell, M.DCC.XCII. [1792]). Plates engraved by Abraham Godwin, Cornelius Tiebout, William Rollinson, Peter Maverick, and Amos Doolittle. William H. Scheide Library (WHS) 19.6.4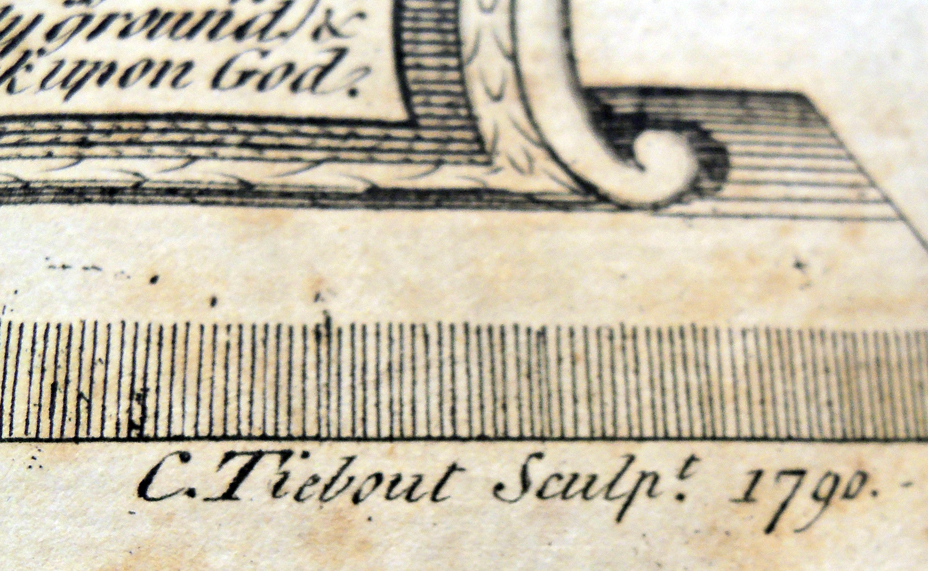 The following year, Tiebout was one of the subscribers who ordered this bible in advance of its publication. The other artists who produced work for the book–Godwin, Rollinson, Maverick, and Doolittle–chose not to buy a copy. Did Tiebout subscribe to all books with his prints in them?
The quick answer is no, since three years earlier, Tiebout chose not to subscribe to William Gordon (1728-1807), The History of the Rise, Progress, and Establishment of the Independence of the United States of America (New-York: Printed by Hodge, Allen, and Campbell, 1789). John Witherspoon Library WIT 1081.402
A brief survey revealed many other artists had to purchased a copy of the book they helped to create. For instance, Daniel Bellany's Ethic Amusements (London: printed by W. Faden, 1768) includes engraved plates by George Bickham (1706?-1771) and Charles Grignion (1721-1810). The names of both these artists appear on the list of subscribers published with the book.
Please let me know if you find others.