James Bretherton (active 1770-1781) after a design by Henry William Bunbury (1750-1811), A City Hunt, February 8, 1781. Triptych in drypoint and etching. Total: 60.5 x 169.5 cm. Graphic Arts Collection GA 2011.01395
This very rare triptych caricatures the British upper class institution of the fox hunt by sending the riders into London to get a drink. From the surrounding rooftops chimney sweeps cheer the passing hysteria as several carriages get caught going in the wrong direction. Animals tumble under the galloping horses.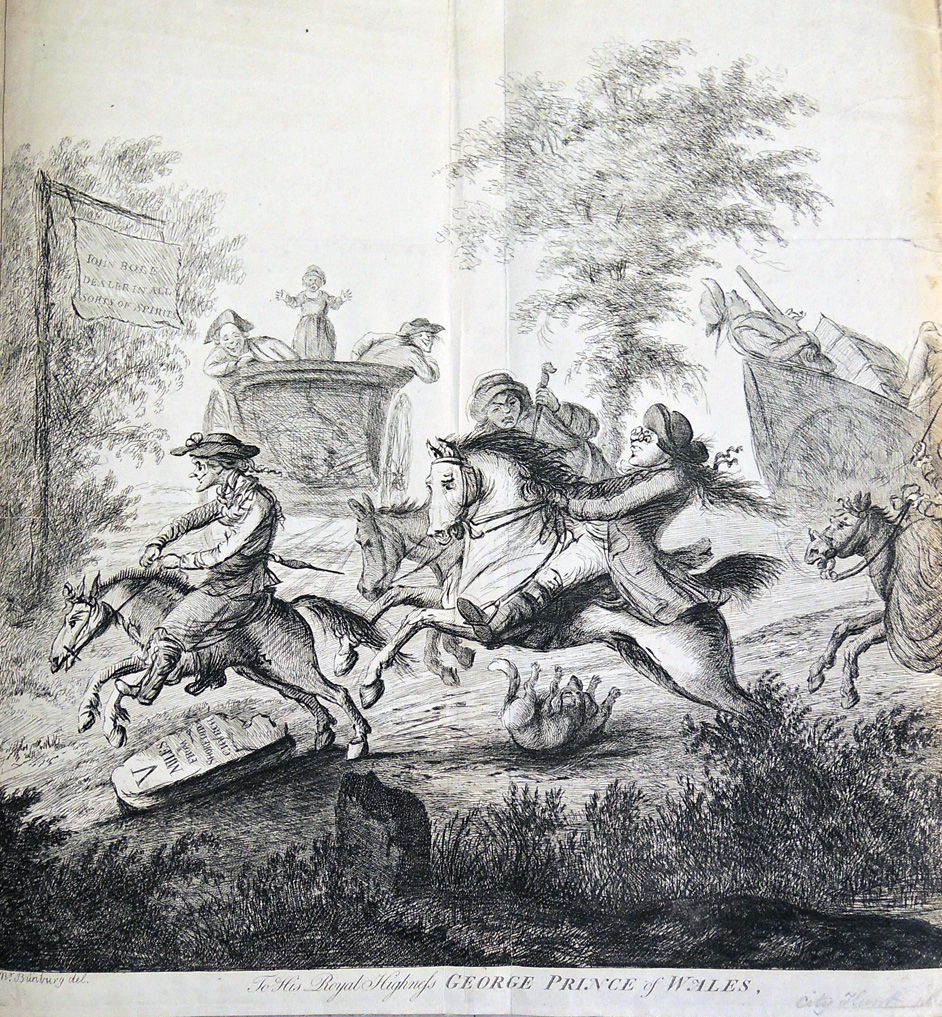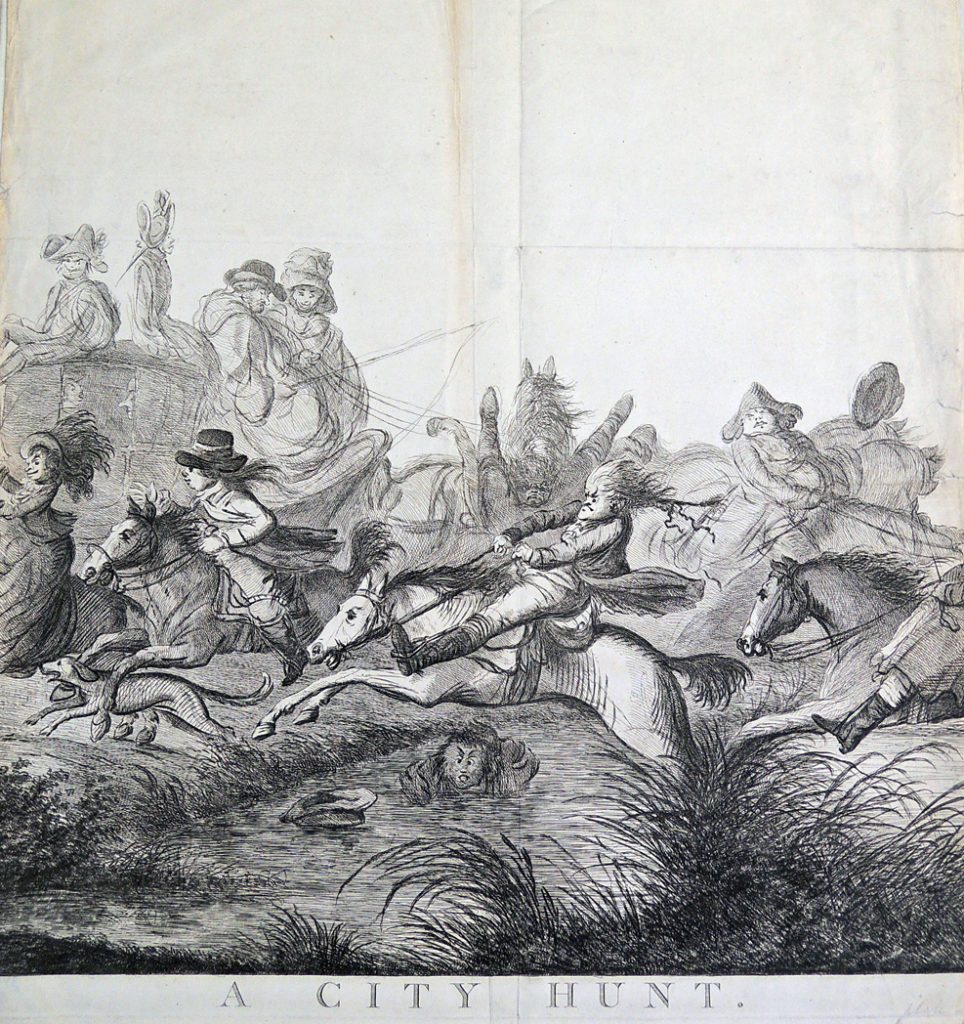 Bunbury is also satirizing the popular equestrian paintings of George Stubbs (1724-1806), which filled the men's clubs of the period. Dedication below image on first sheet: To His Royal Highness George Prince of Wales.
A stone road marker "[5] Miles from Shoreditch Church" has been knocked down in the rider's hurry to reach a pub off to the left, signaled with the banner "John Bull, Dealer in all sorts of spirits."