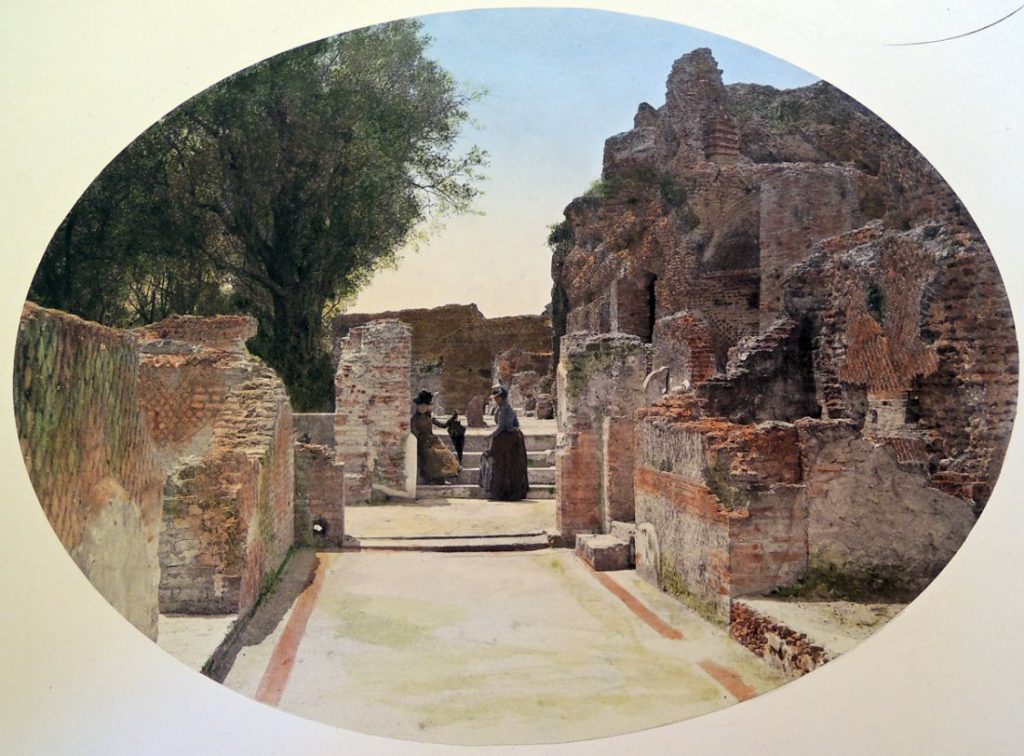 There have been several requests recently for images from the family photo album prepared by Helen Henderson Chain and her husband James A. Chain. Both were artists and avid hikers, as is apparent from these photographs. Their 1888 trip took them to Germany, Switzerland, Italy, and several other European countries. Note in particular, Mr. Chain's feet in a too-small bed.
The album holds more than 275 photographs–some decoratively cropped, some hand colored–assembled by Mrs. Chain with various captions. One source indicates that both Mr. and Mrs. Chain died in a typhooon off the coast of China while on another trip in 1892.
Recently, Helen Chain was the focus of an exhibition at the Denver Public Library entitled "Helen Henderson Chain: Art and Adventure in Early Colorado." http://www.denverpost.com/2014/06/20/noel-helen-henderson-chain-a-pioneer-in-denvers-art-history/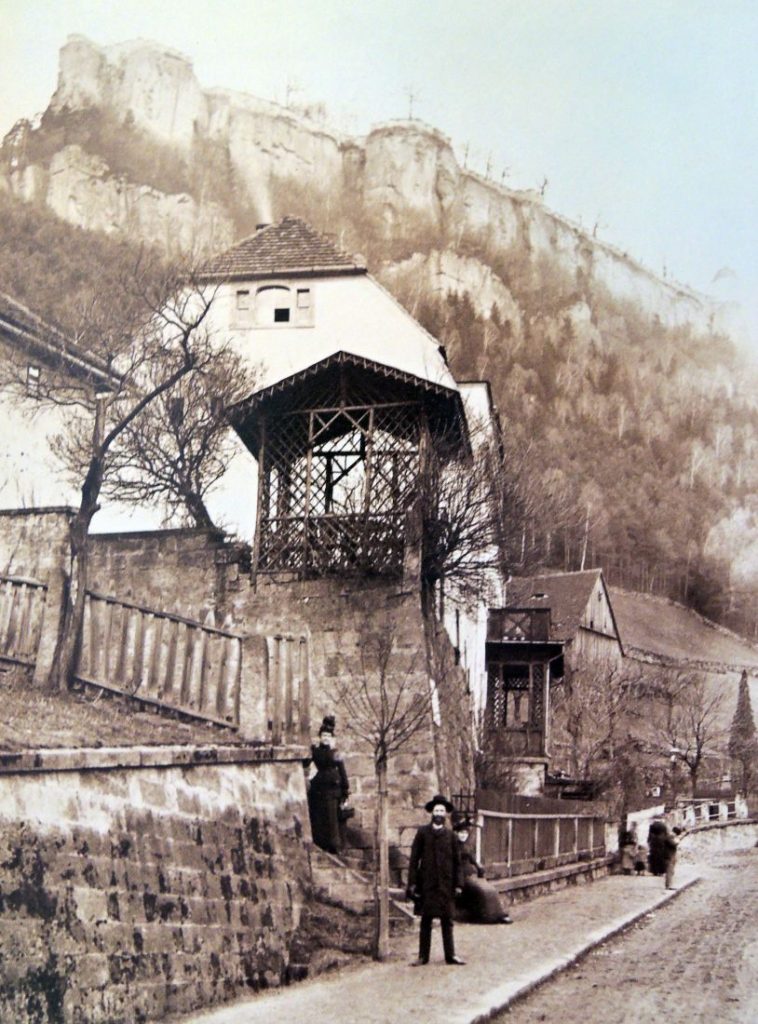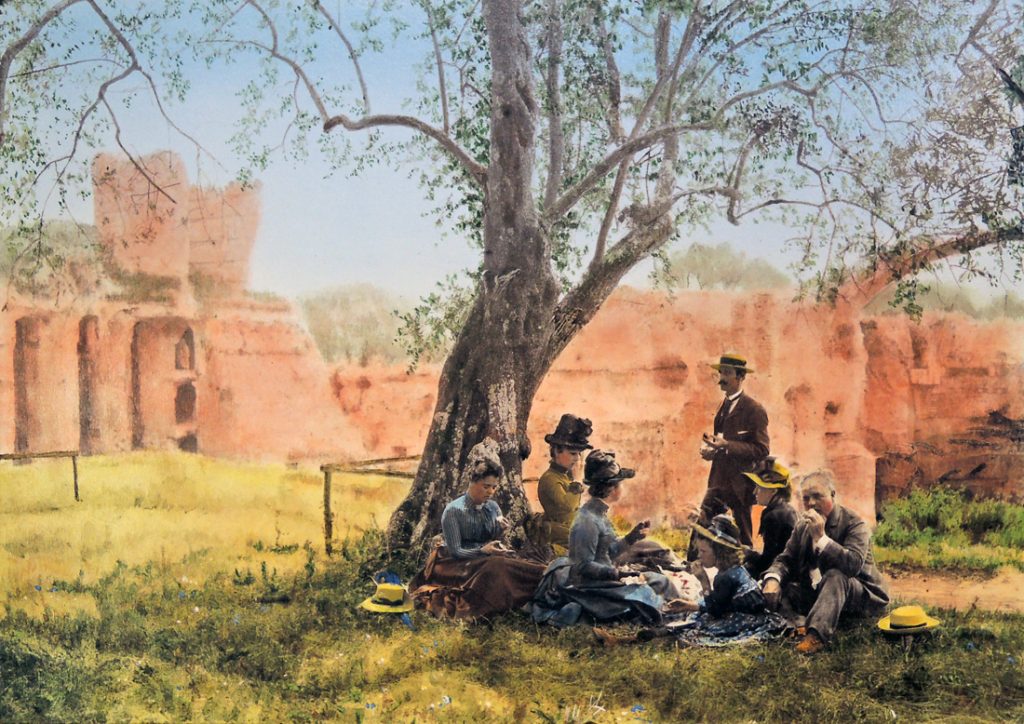 This particular photograph is both hand colored for the inside pages and cropped for the title page of the photo album below.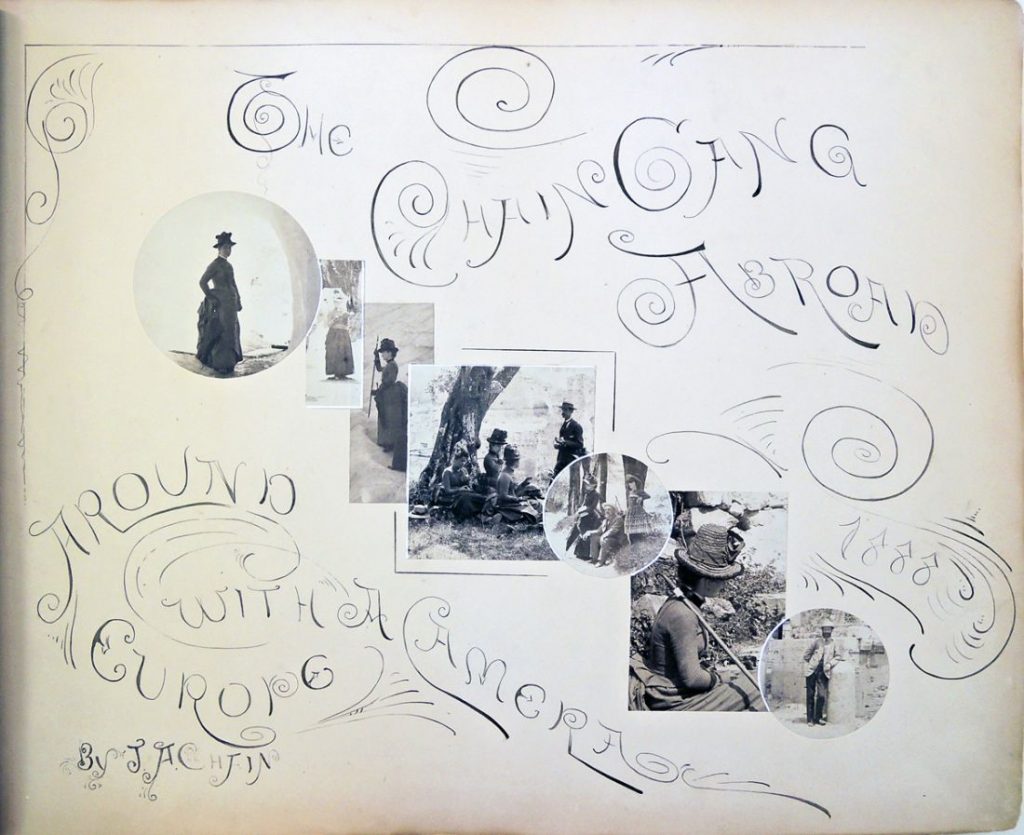 James A. Chain, The Chain Gang Abroad: Around Europe with a Camera [photography album], 1888. Some photography by Helen Henderson Chain ( 1848-1892). Graphic Arts Collection (GAX) Oversize 2008-0001E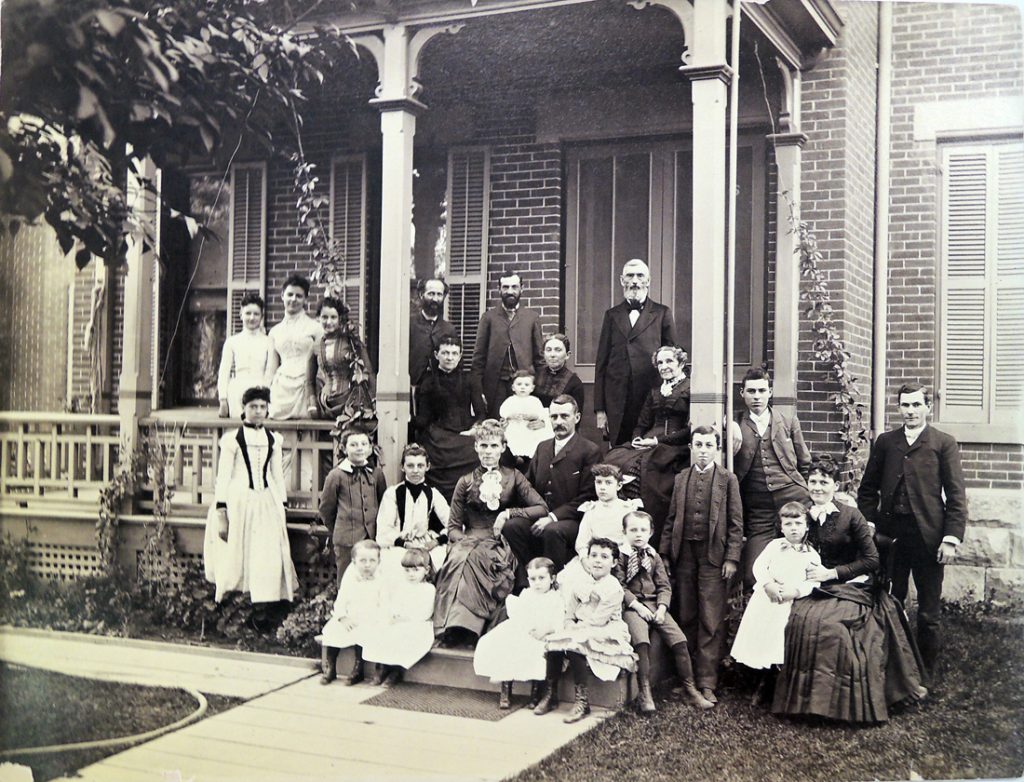 There is no caption or names associated with this photograph but we assume it presents the extended Chain family in Colorado.