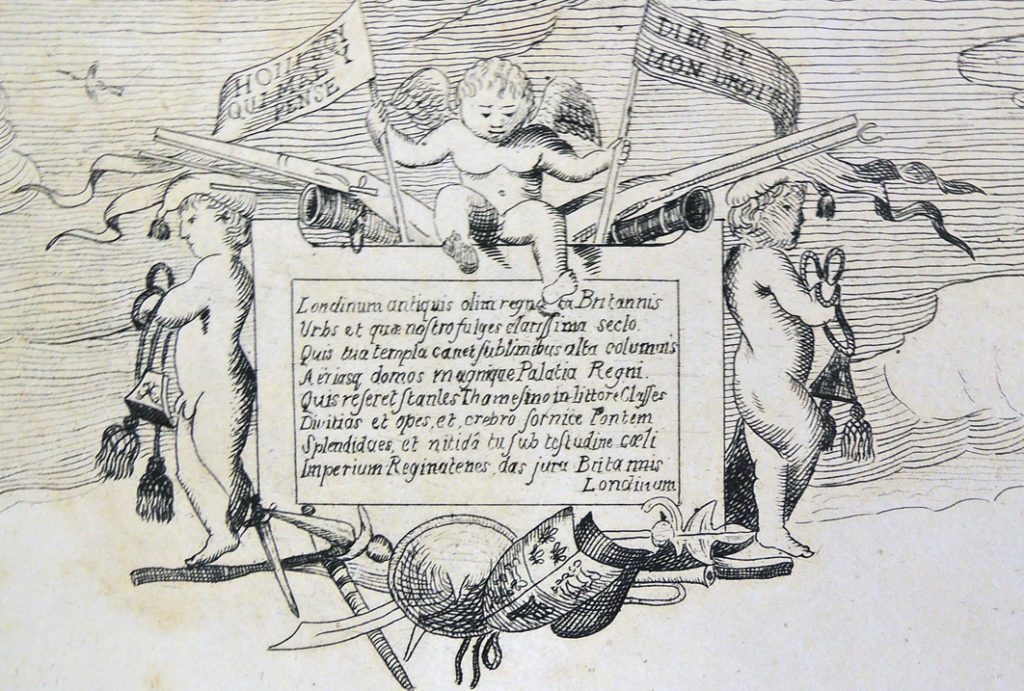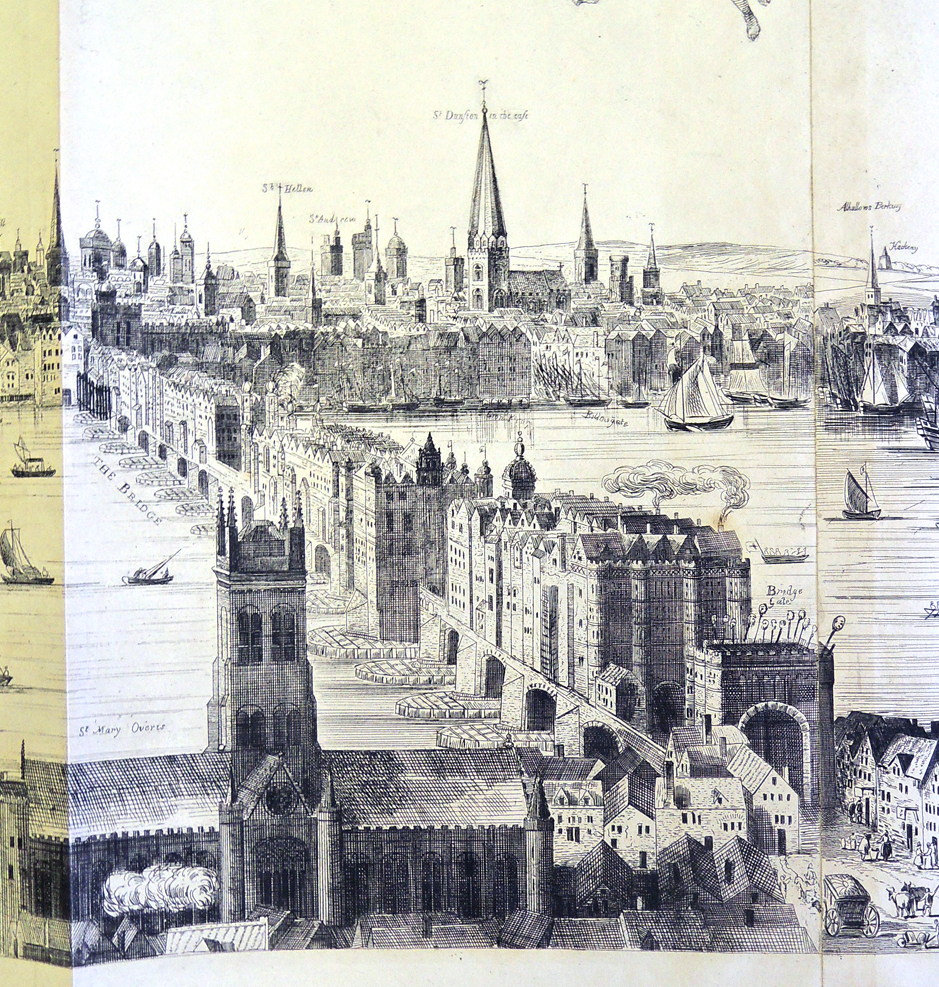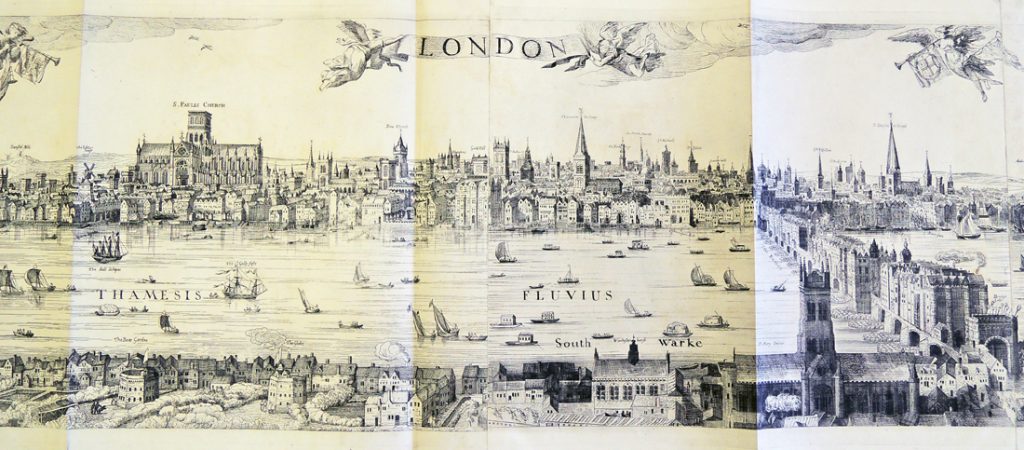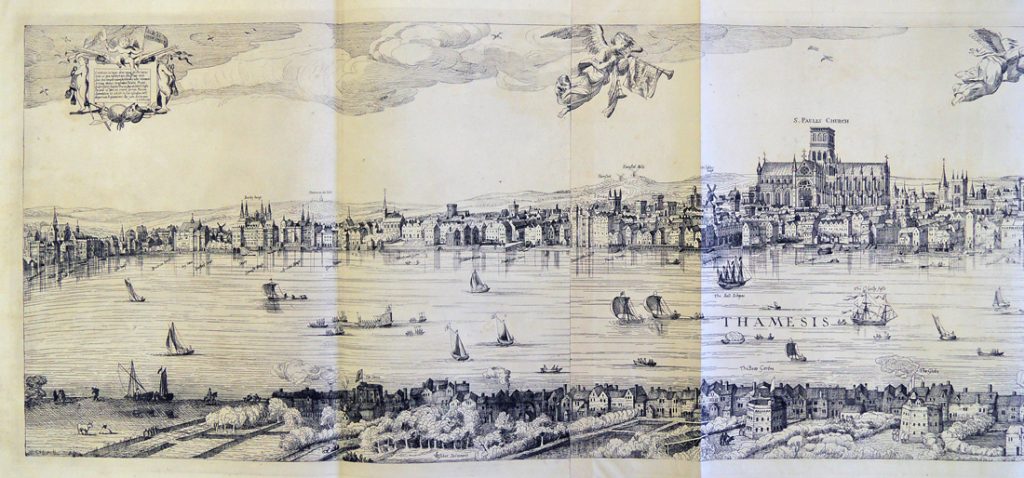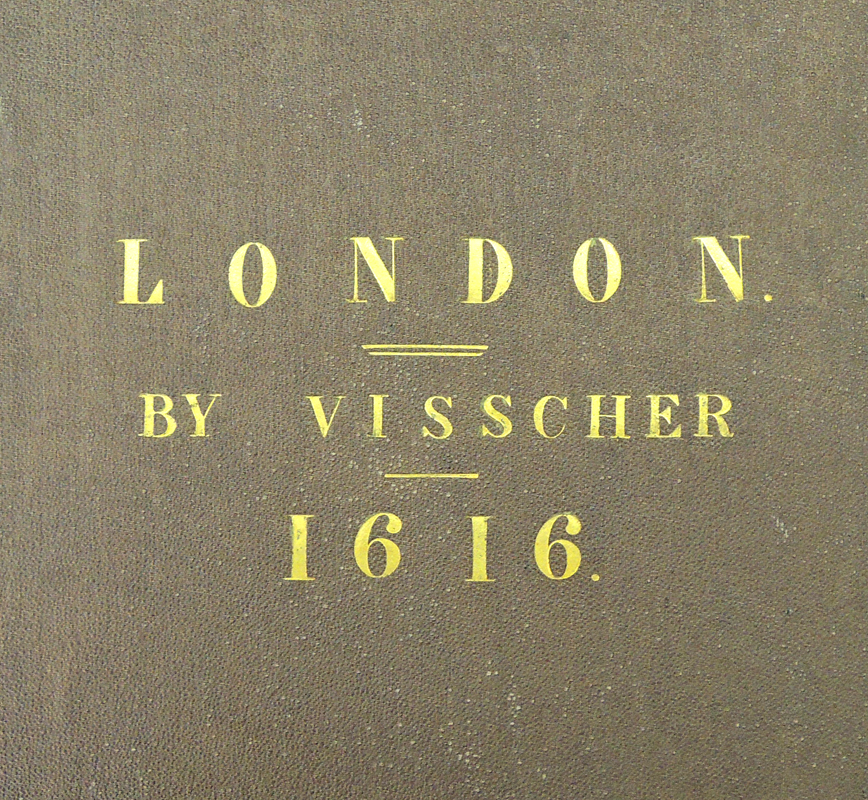 Claes Jansz. Visscher (1586 or 1587-1652), London. 1616 (publisher unknown, no date). size: 52 x 231 cm. fold. to 52 x 35 cm. Graphic Arts Collection (GAX) Oversize 2004-0010E
It is unclear when this reproductive print held at Princeton University Library was printed. A copy of the earliest engraved view of London was made in 1616 by C. J. Visscher and published by Ludovicus Hondius. Only one print was made from the original plates, which were afterwards destroyed. This print is preserved in the King's Library of the British Museum.
Other editions were published later, all of them lacking the descriptive letterpress at the bottom of the view and being undated. Besides the original edition in the British Museum, there are two copies in the Crace collection, one of them etched by J. Pullam in 1848.
A facsimile of the original edition has been published by the London Topographical Society. For a discussion of the view and its engraver see London Topographical Society. London Topographical Record 6 (1909): 39-64.