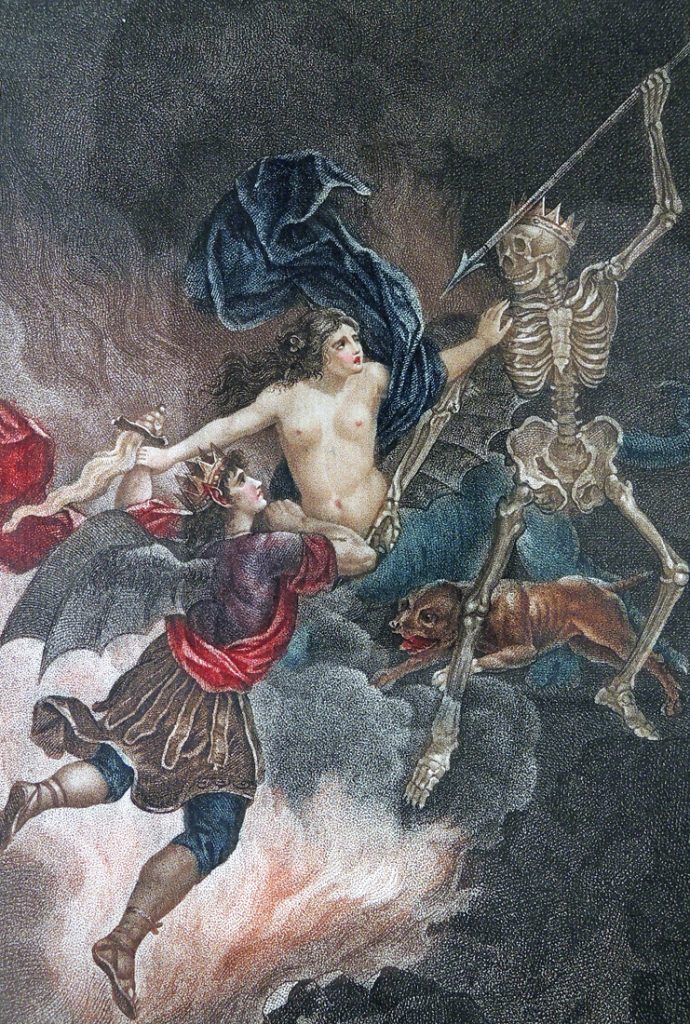 John Milton (1608-1674), Le Paradis perdu, poëme par Milton; édition en anglais et en français. Ornée de douze estampes imprimées en couleur d'après les tableaux de M. Schall (Paris: André Defer de Maisonneuve, rue du Foin S. Jacques, no. 11, 1792). 12 stipple engravings, printed à la poupée. Graphic Arts Collection Oversize PR3561.F5 D8 1792q
The twelve plates, one each for the twelve books, are after paintings by Jean-Frédéric Schall (1752-1825) [below], which were after previous Milton designs by Francis Hayman (ca. 1708-1776). The plates were engraved by Alexandre L. Clément; Nicolas Colibert; Mme de Monchy; and Jean-Baptiste Gautier.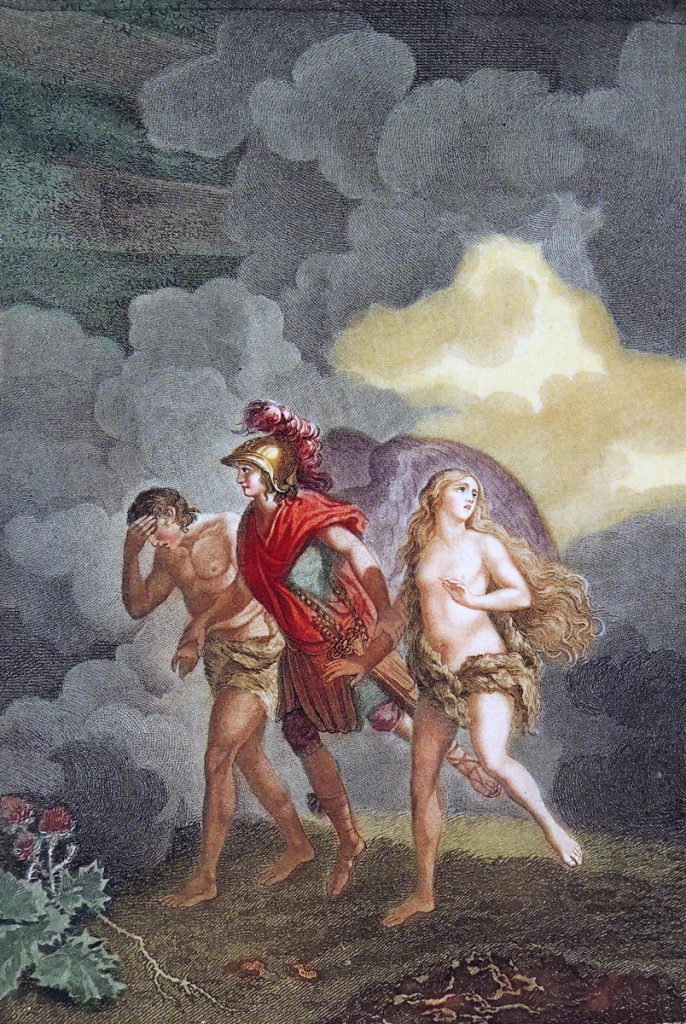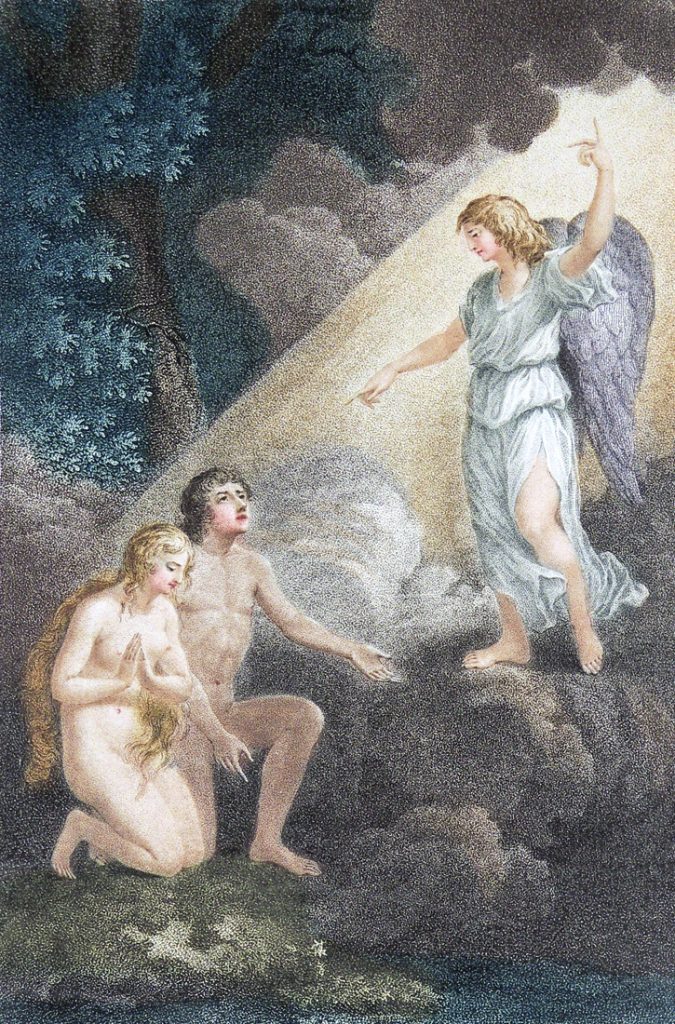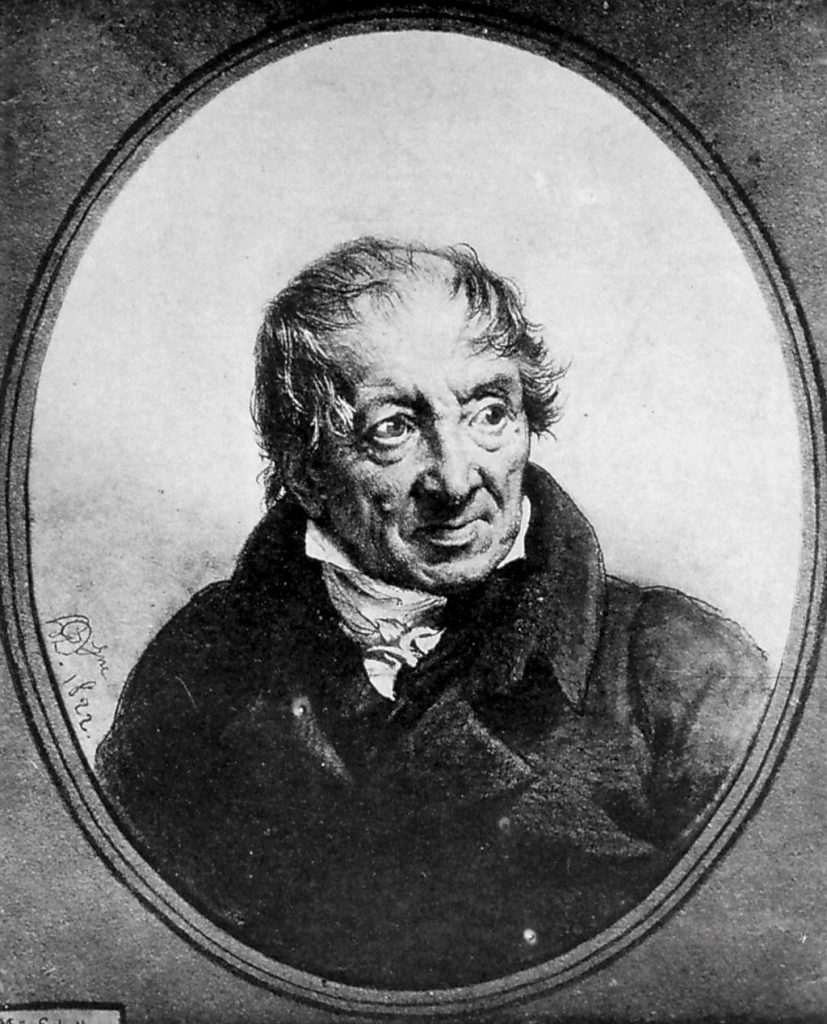 Jean-Frédéric Schall studied at the Ecole Publique de Dessin in Strasbourg and the Académie Royale in Paris, but never became a member. "After leaving the school, Schall immediately found himself launched into the world of frivolous and romantic high society which enlivened Paris during the Ancien Régime. It was a world in which actresses from the Comédie Française, dancers and fashionable women rubbed shoulders with the financiers and princes of whom they were the mistresses. Schall quickly became the beloved painter of this world." —Benezit Dictionary of Artists
An example of the lively circles in which Schall traveled is faithfully depicted in Louis Léopold Boilly's painting Meeting of Artists in Isabey's Studio (1798). Schall stands near the center of this scene [below]. The painting is currently hanging in Musée du Louvre in Paris.