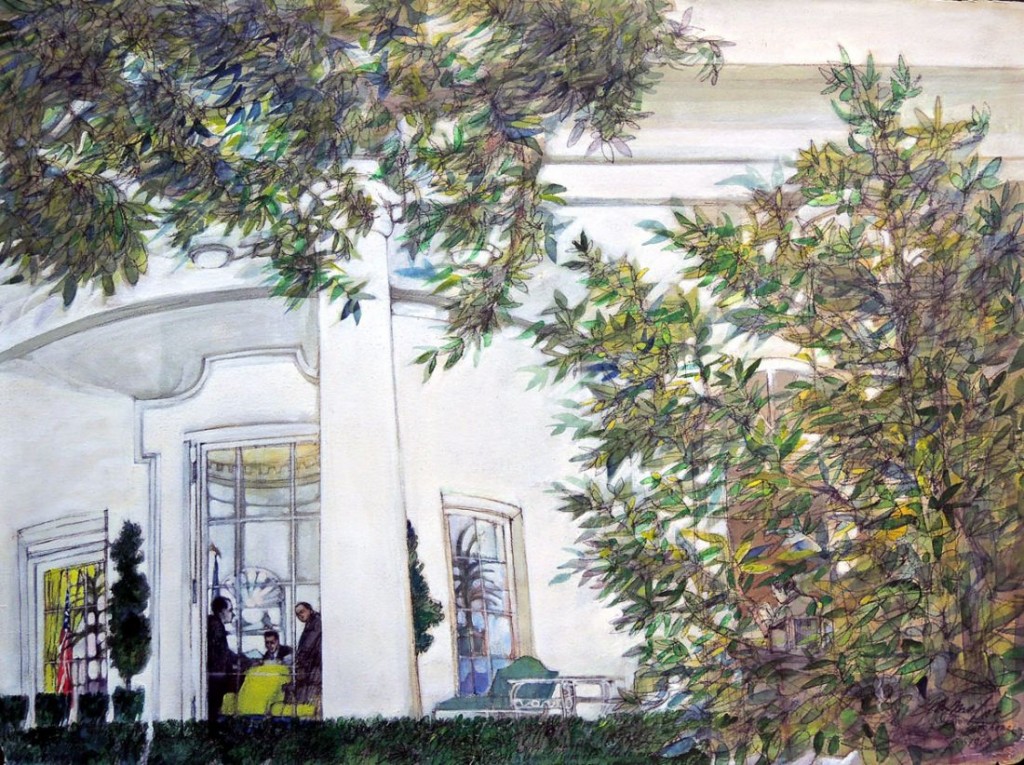 Artist and reporter Franklin McMahon produced a series of documentary films in art that were aired on WBBM Television, Chicago and nationwide on CBS and PBS. The Portrait of an Election was a series of one-hour films using art and sound to document the national primaries, the Democratic and Republican conventions, and the presidential political campaigns.
McMahon's painting seen above, now in the Graphic Arts Collection, was used in Portrait of an Election 1972, which received an Emmy for editing and an Emmy for best documentary.  The entire series won a Peabody Award for McMahon.
During Richard Nixon's successful 1968 presidential run, Franklin also drew the "unelected White House guys" (H.R. Haldeman, John Ehrlichman and John N. Mitchell), that he correctly predicted would surround Nixon. This was one.
Franklin McMahon (1921-2012), President Richard M. Nixon meets with Chief of Staff H.R. Haldeman and Assistant to the President for Domestic Affairs John Erlichman. The White House, Washington, D.C., 1969. Provenance: from the collection of Margot McMahon. Graphic Arts Collection 2015- in process