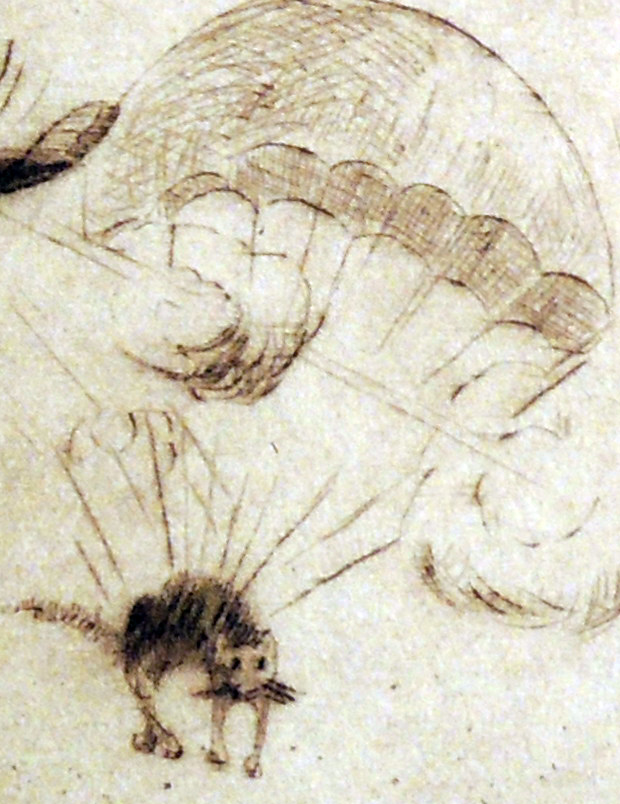 Wayne Lambert Davis (1904-1988), By Way of Explanation on the Flight of the Autogiro, 1931. Drypoint. Edition: 5/25. Graphic Arts Collection GC014.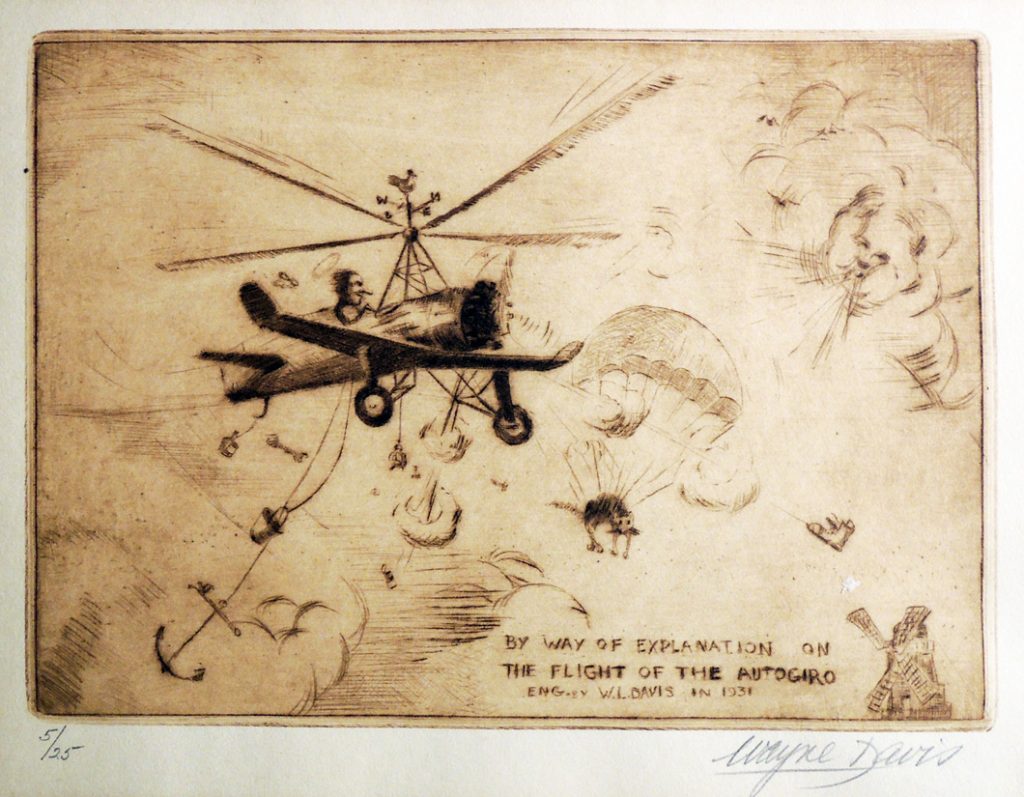 Wayne Lambert Davis (1904-1988) studied at the Art Student League in New York with Joseph Pennell, whose influence is apparent in Davis's early drypoints. He completed a number of commissions, includes a large mural in the stairway of the former First National City Bank on 53rd Street in New York City. This is believed to have been destroyed but I have not been able to confirm that.
The Graphic Arts Collection has a small group of drypoints by Davis from the 1930s and 1940s, presumably acquired by Elmer Adler while he was at Princeton University.
Wayne Davis has felt the thrill and excitement of aviation and has chronicled various phases of flying for several years in sketchy, nervous water-colors packed with excitement and action. Planes rising from the deck of a carrier or circling through clouds with earth showing brokenly beneath; these he paints vividly if at times illustratively. Twoscore of his recentl papers may be seen this month at the Schwartz Galleries. Howard Devree, "A Reviewer's Notebook," New York Times December 6, 1936.
Here are a few more of Davis's early prints in the collection.