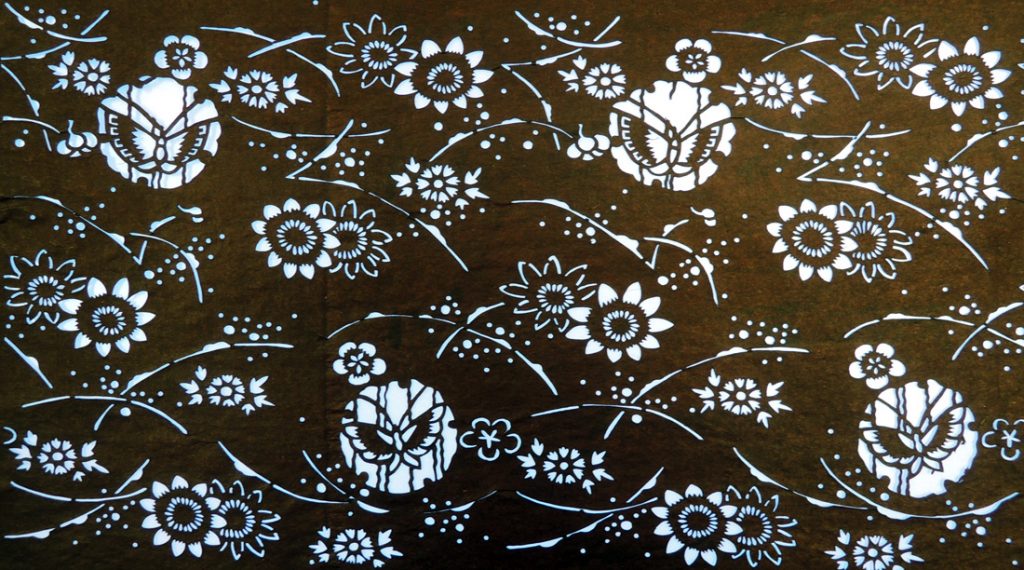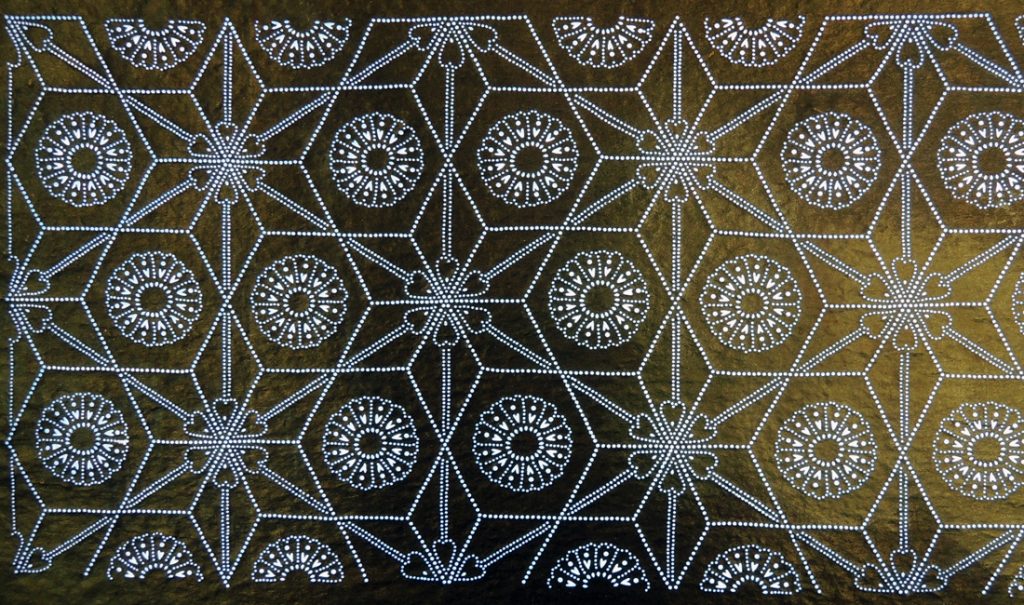 [Portfolio of twenty-four Katagami or Japanese paper stencils with floral and ornamental designs], ca. 1850. Folio (420 x 250 mm). Graphic Arts Collection GAX 2016- in process.
Not long ago, within a box of Germany ephemera a dealer found a nondescript portfolio of twenty-four stencils. They were mistaken for something European, even German, and were collected by the Graphic Arts Collection for our matrix collection, sight unseen.
When the pieces arrived, Japanese text was found on several and with further study, we confirmed that they are rare 19th-century Katagami, or Japanese stencils for the dyeing of patterns on kimono and other fabrics.
One of the stencils has "Katagami" written on it (型紙) in addition to a partial date, which (according to my colleague) seems to be February (second month) proceeded by the character for tiger–which could refer to the year or to the month, based on the astrological calendar.
Another has a date that might indicate the reign date of Kaei, which would date it between 1848 and 1854. A third is stamped "high grade fine pattern."
The University of Zurich's Section for East Asian Art held a symposium last March entitled "Katagami in the West [海外での「型紙」の姿]" and has released the abstracts from those sessions. They help to understand the daily use of these matrices as well as their impact on European artisans. Hopefully, a book will come from this wonderful research. abstracts-katagami-conference02
My thanks to Gail Smith, Senior Bibliographic Specialist, Rare Books & Special Collections Department; Nicole Fabricand-Person, Japanese Art Specialist, Marquand Library; and Setsuko Noguchi, Collection Development Department for their help with this mystery.