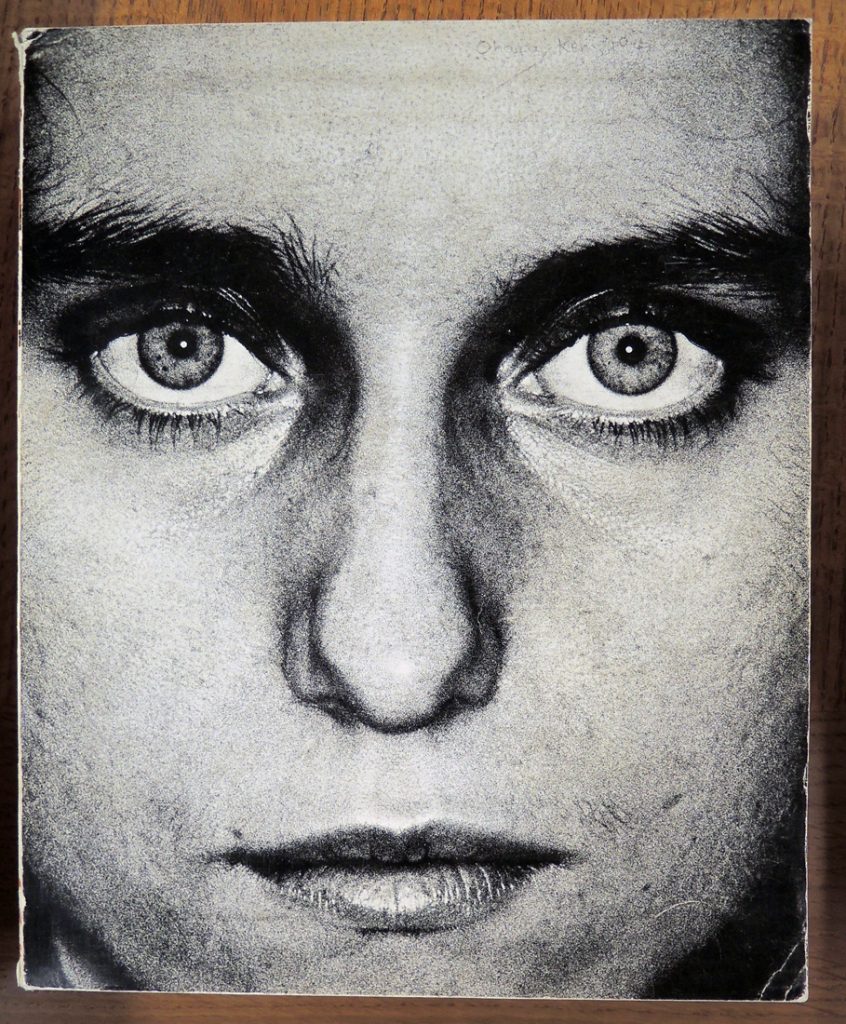 Ken Ohara (born 1942), ONE (Tokyo: Tsukiji Shokan, 1970). 456 photographs, no text. Graphic Arts Collection (GAX) Oversize 2006-0807Q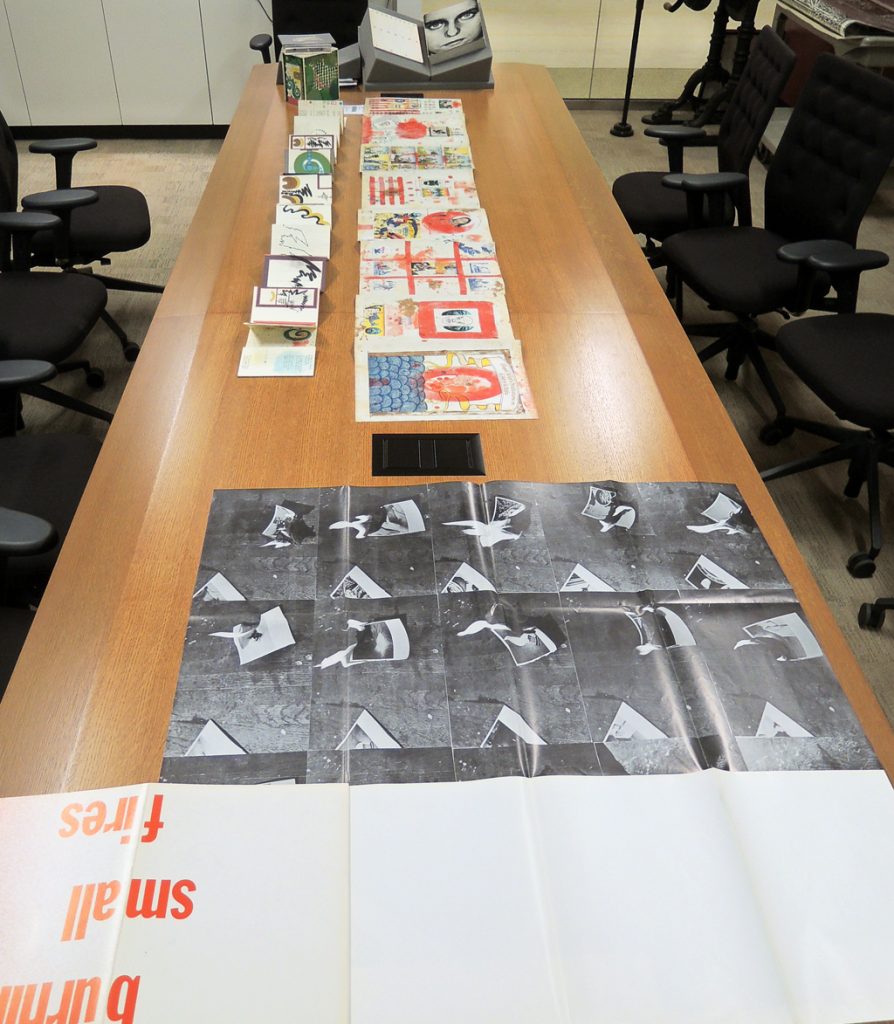 On Friday, we welcomed a new class of graphic design students into Rare Books and Special Collections. The group began with some classic artists' books from the 1960s and 1970s that use a visual sequence as narrative rather than text. Each student will make one of their own. Then we mixed in a few modern and contemporary accordion books.
In the middle right: Enrique Chagoya, Illegal Alien's Meditations on el Ser y la Nada (Lyons, Colo.: Shark's Ink, 2012). An eleven-color lithograph with chine collé and gold metallic powder, printed by hand from 10 aluminum plates. The lithographic plates were made from Mylars created by the artist that combine Xerox transfers with hand drawing, using pencils, toner and ink washes. Graphic Arts Collection (GAX) Oversize 2013-0031Q
Middle left: Warja Honegger-Lavater, Imageries (Paris: A. Maeght, 1965-1982). 6 volumes. Graphic Arts Collection (GAX) 2012-0814N
Bottom: Bruce Nauman (born 1941), Burning Small Fires ([s.l. : s.n., 1967?]). GAX copy: Signed by the artist on p. [2] of cover. Burning Small Fires documents the burning of pages torn from a copy of Ed Ruscha's Various Small Fires. Graphic Arts Collection (GAX) Oversize 2006-0548Q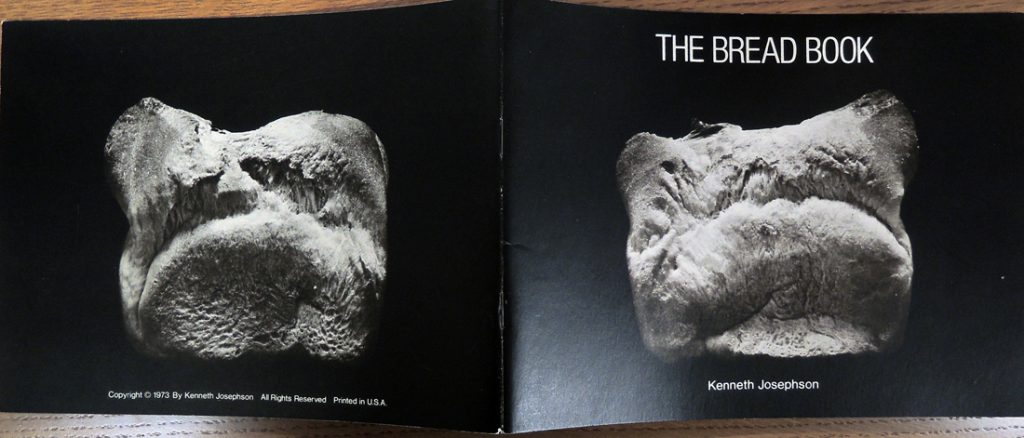 Kenneth Josephson (born 1932), The Bread Book ( [Chicago?]: K. Josephson, 1973). Graphic Arts Collection (GAX) 2006-0142N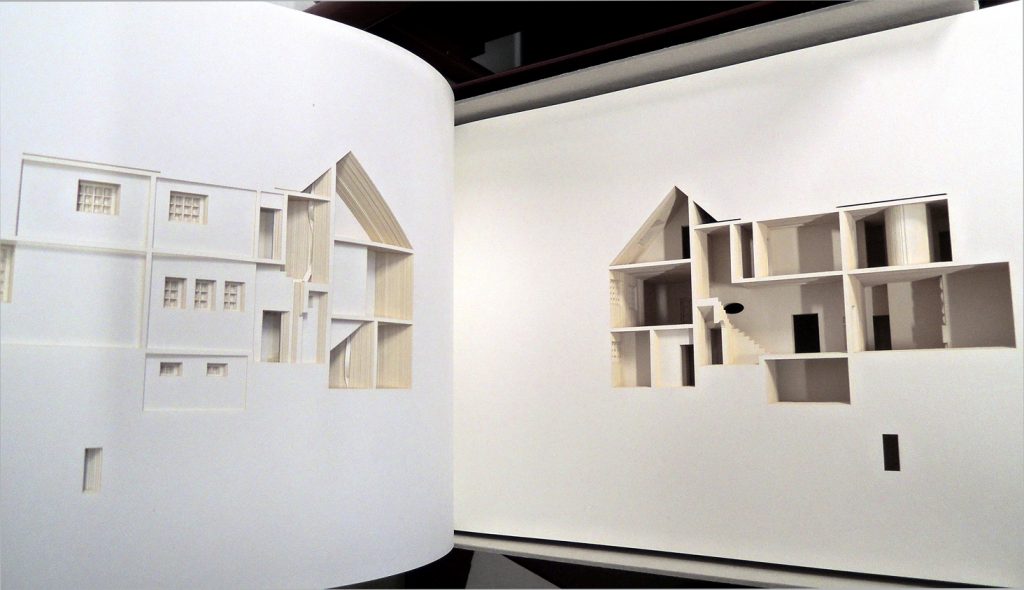 Sometimes the visual sequence not only omits text, but also pictures. Here's a sequence of negative spaces to present the artist's house. Ólafur Elíasson (born 1967), Your House (New York: Library Council of the Museum of Modern Art, 2006). Graphic Arts Collection (GAX) Oversize 2007-0032E.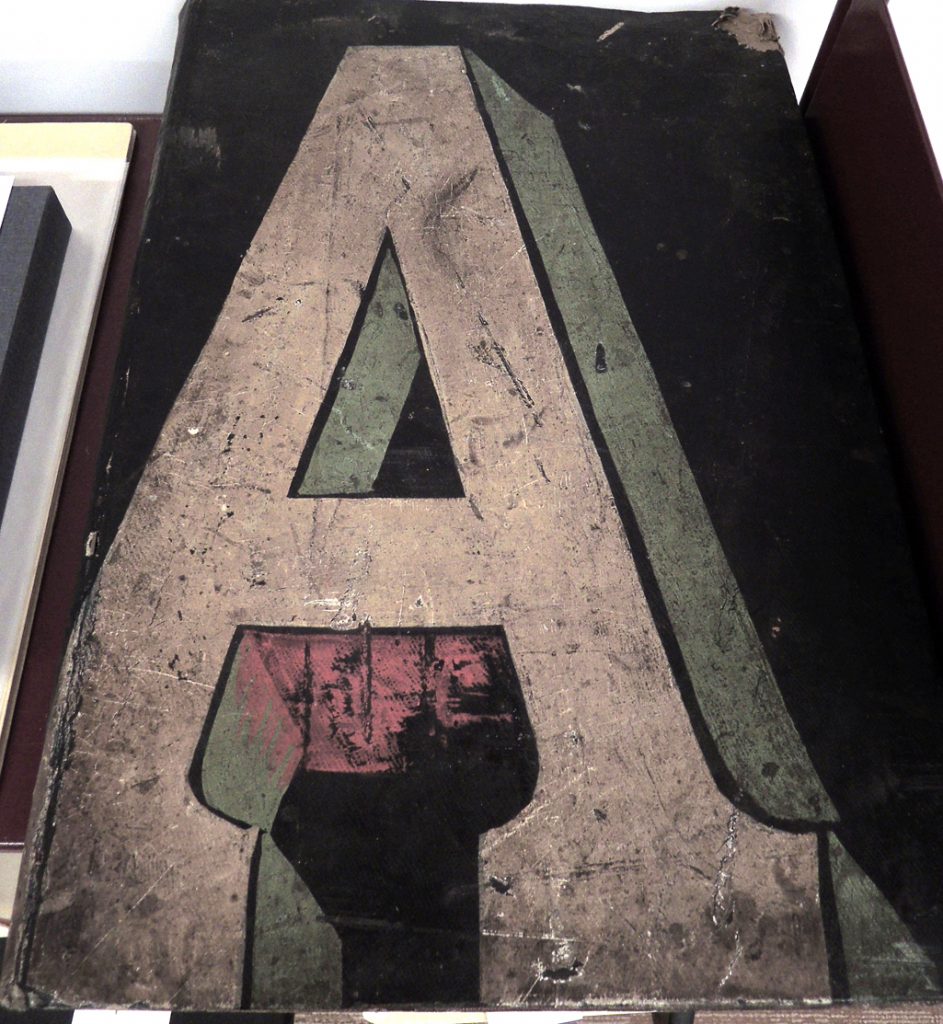 The class moved into type design and philosophy, type specimens, and history. They will soon set their own metal type and produce a printed sheet. We wish them luck.
[Sign painter's pattern book] ([Paris: 1880-1890]). Graphic Arts Collection (GAX) Oversize 2010-0028E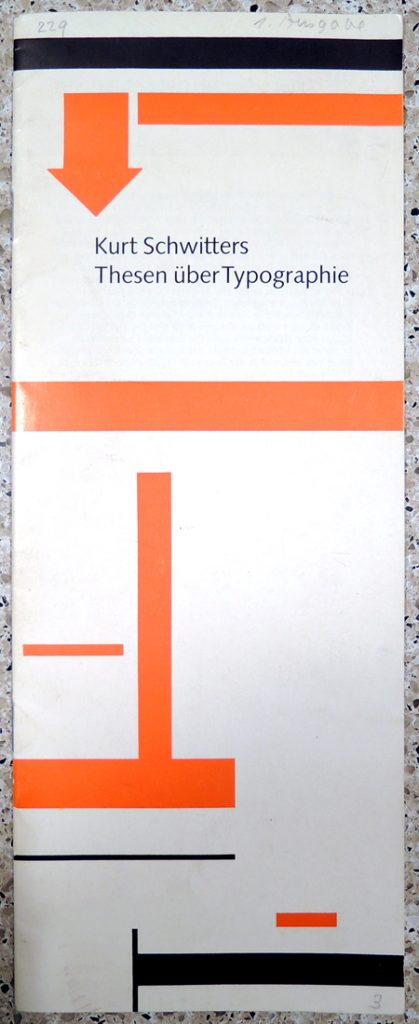 Kurt Schwitters (1887-1948), Thesen über Typographie ([Zürich]: [E. Schwitters], [196-?]). Graphic Arts Collection (GAX) in process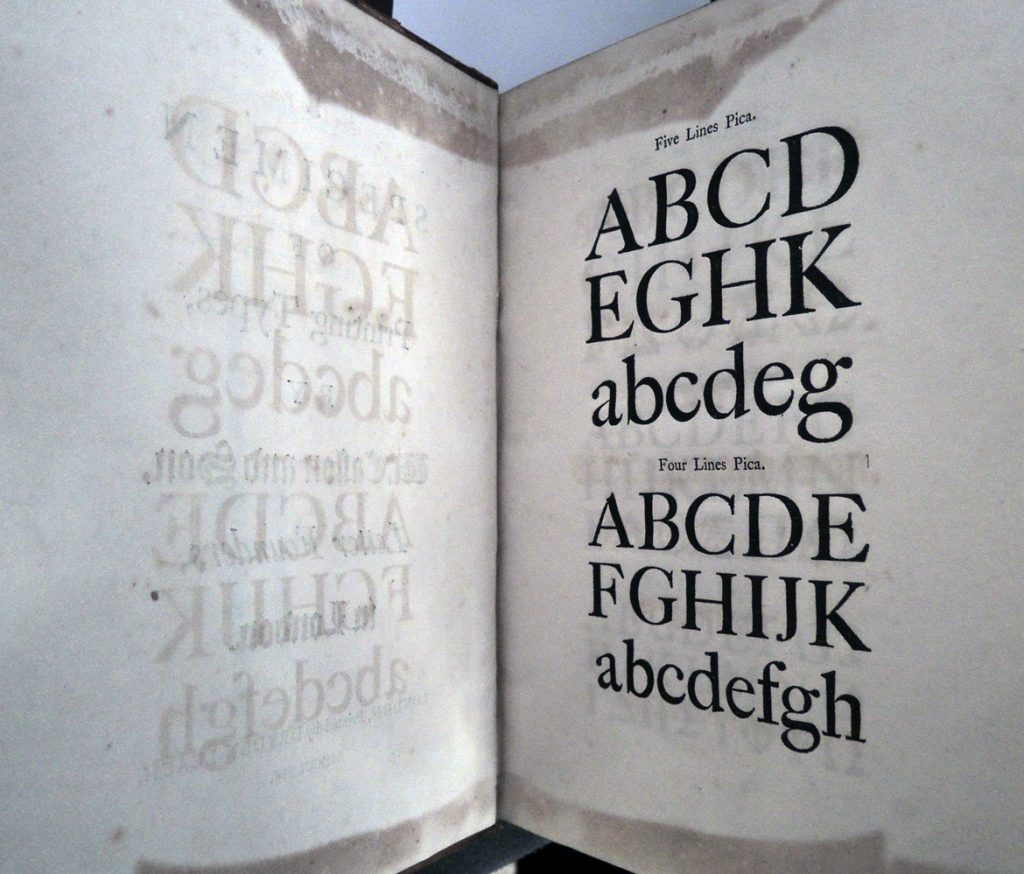 William Caslon and Son. A specimen of printing types, by W. Caslon and Son, letter founders, in London (London: Printed by Dryden Leach, 1764). Graphic Arts Collection (GAX) 2007-0699N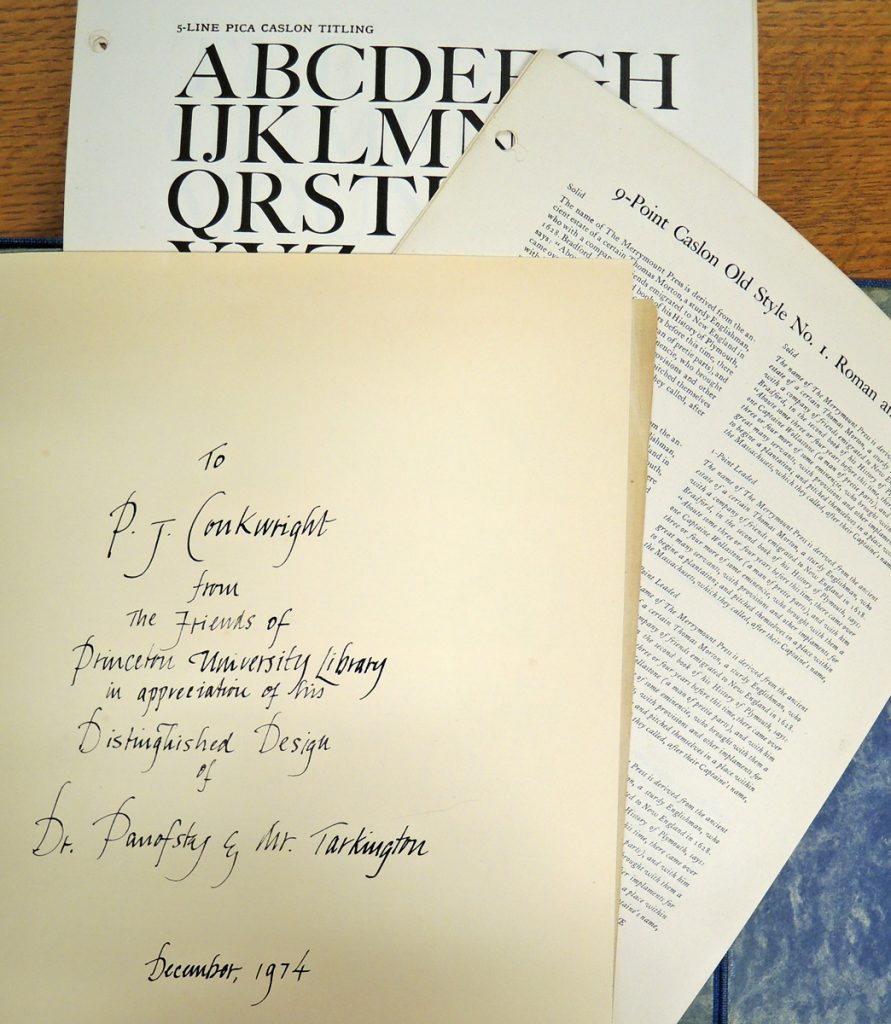 Merrymount Press. [Specimens of type] ([Boston: Merrymount Press, 194-?]). Princeton copy presented to P. J. Conkwright by the Friends of Princeton University Library. Graphic Arts Collection (GAX) Oversize 2004-0799Q