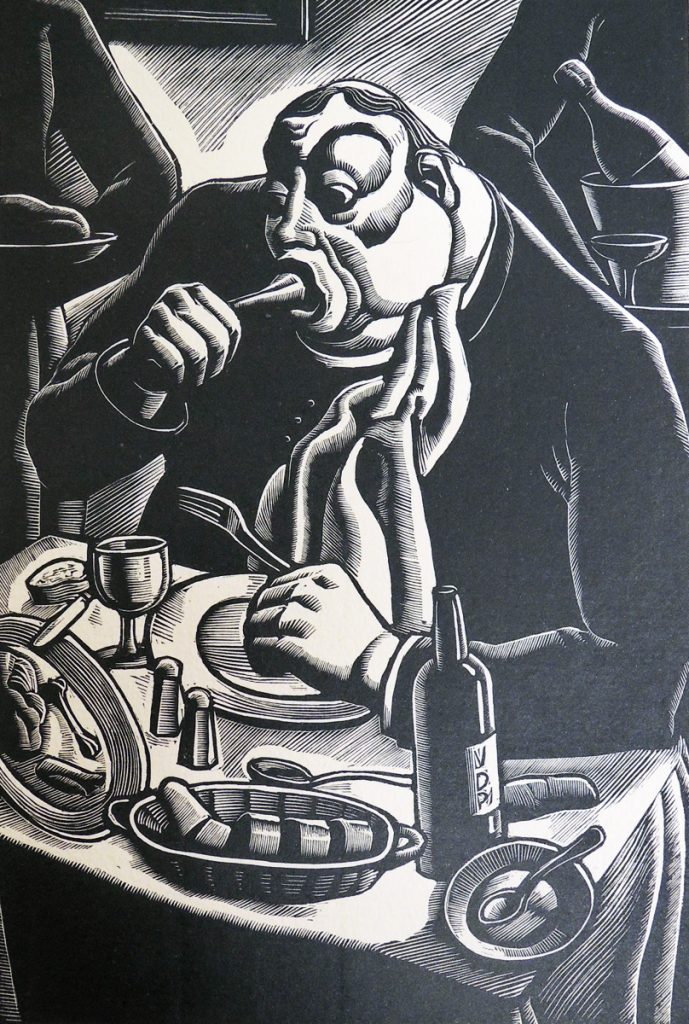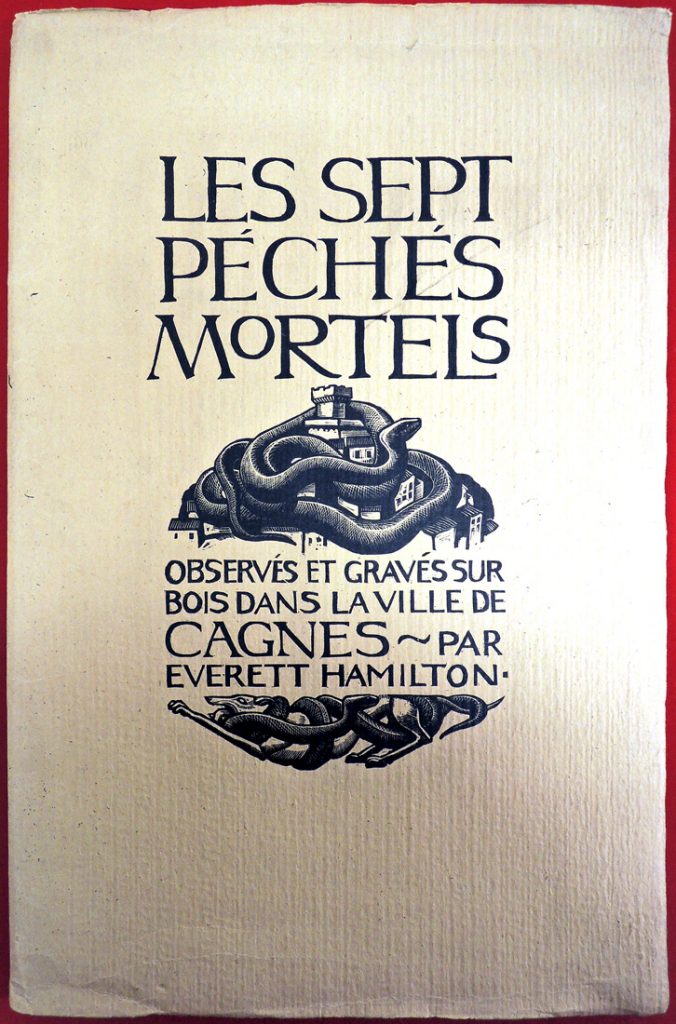 Everett Hamilton, Les sept péchés mortels. Observes et graves sur bois dans la ville de Cagnes (Paris: Gilbert Rougeaux, 1936). Copy 34 of 100. Graphic Arts Collection GAX 2016- in process.
Rare Books and Special Collections has many different versions of Sept péchés capitaux or Seven Deadly Sins or Siete pecados capitals or Sieben tödliche Sünden. This is a new addition to the group.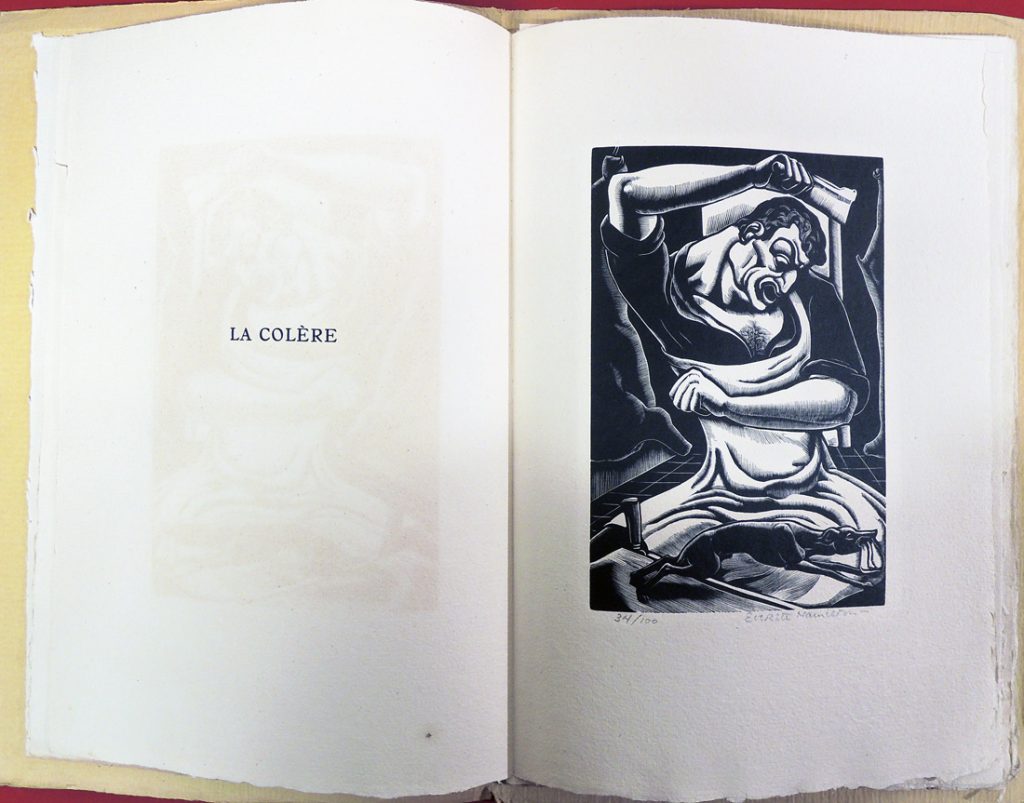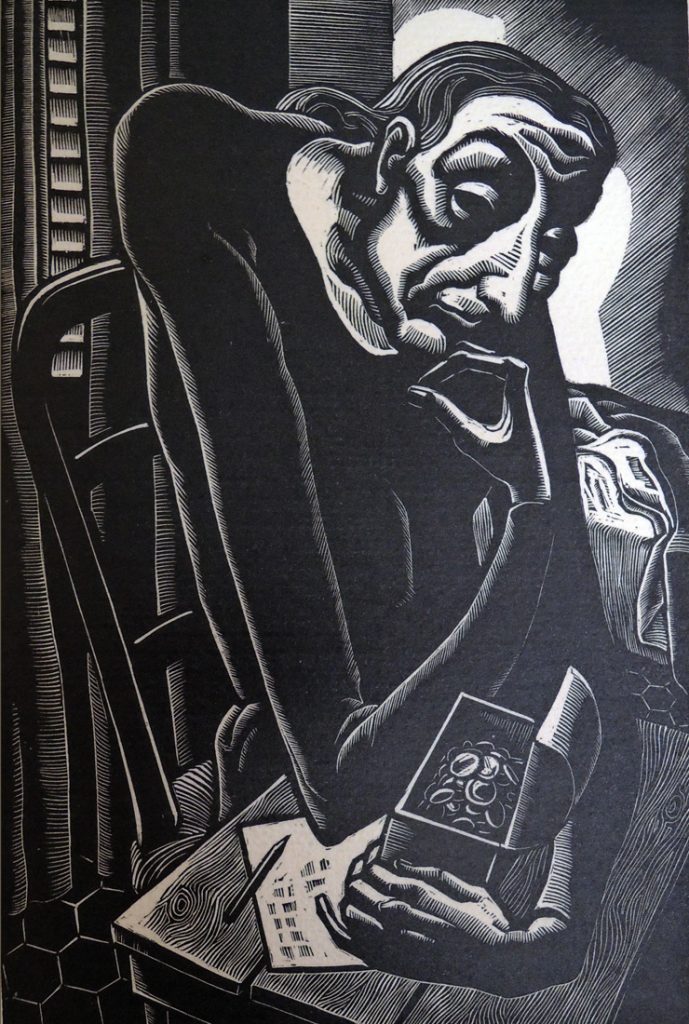 Almost nothing has been recorded about the life of the American artist Everett Hamilton. As a young man, Hamilton left the United States in 1923 to live and study painting in Paris. Six years later, he returned and received his first one-man show of watercolors and linocuts at Montross Galleries on Fifth Avenue.
"The subject matter his pictures are reminiscent of the work of all the other painters who frequent the popular painting resorts of France. There the similarity ends, in that the artist has remained curiously free from popular trends of style and points of view. A direct transcription of visual reality and an emphasis on structure which, when the human figure is introduced, becomes definitely plastic, [and] gives his work its distinctive style." Brooklyn Daily Eagle, December 15, 1929
By 1932, Hamilton was included in an American watercolors exhibition assembled by the College Art Association and held at the Worcester Art Museum, in Worcester, Massachusetts. His three paintings hung side-by-side with the work of Milton Avery, Charles Burchfield, Stuart Davis, and Wanda Gag, among others.
This was Hamilton's last American show and it seems likely that the artist moved back to the South of France, where he observed and engraved The Seven Mortal Sins in the town of Cagnes.