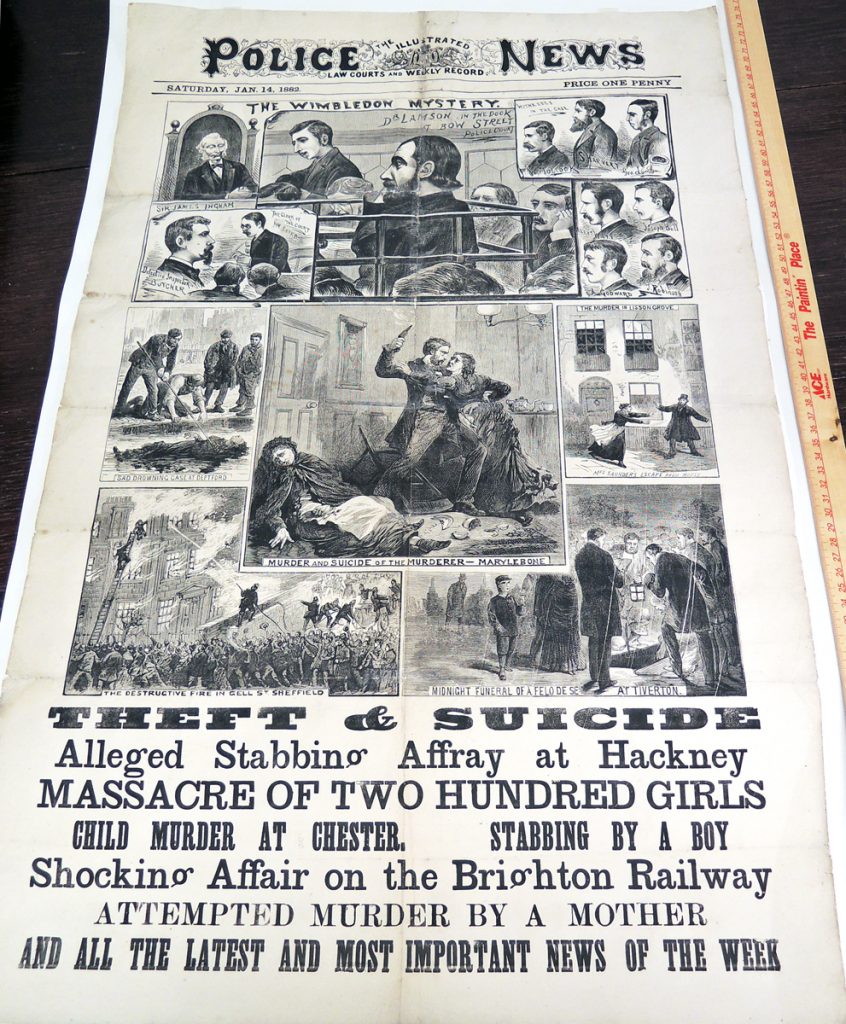 The Illustrated Police News, Law Courts and Weekly Record was founded in 1864. "Published in London by John Ransom and George Purkess and printed by Purkess and Richard Beard, the Illustrated Police News claimed to give attention to subjects of more than ordinary interest ranging from gory murders to courtroom dramas. The sensational weekly priced at 1d . . . Its circulation grew over its first 20 years of publication from 100,000 to 300,000." –Laurel Brake and Marysa Demoor, Dictionary of Nineteenth-century Journalism in Great Britain and Ireland (2009)
A pictorial front page of the January 14, 1882, issue was recently acquired by the Graphic Arts Collection, without the three text pages that followed. The top-most cells depict George Lamson, who was found guilty of murder, a sensational case covered by the paper almost daily from December 1881 through his hanging the following April.
George Henry Lamson (1850-1882) had become a morphine addict and needed money. On December 3, 1881, he poisoned his crippled brother-in-law using aconite or wolf's bane, in the hope of receiving his inheritance. The transcript of Lamson's trial is recorded in the Old Bailey Online database at:
https://www.oldbaileyonline.org/browse.jsp?id=def1-367-18820227&div=t18820227-367#highlight
Lamson insisted on his innocence and turned himself in to officials. "However, with the consciousness that I am an innocent and unjustly accused man, I am returning at once to London to face the matter out. If they wish to arrest me they will have ample opportunity of doing so. I shall attempt no concealment. I shall arrive at Waterloo Station about 9.15 tomorrow (Thursday) morning. Do try and meet me there. If I do not see you there I shall go straight to your house, trusting to the possibility of finding Kitty there.—In great haste, yours truly, GEO. H. LAMSON.—W. G. Chapman, Esq."
Other events are also highlighted in this issue.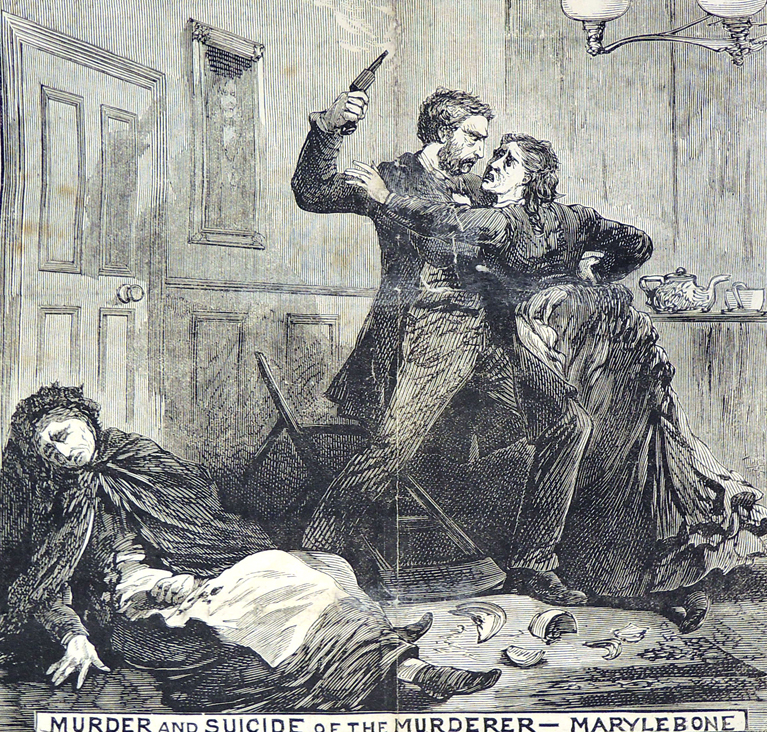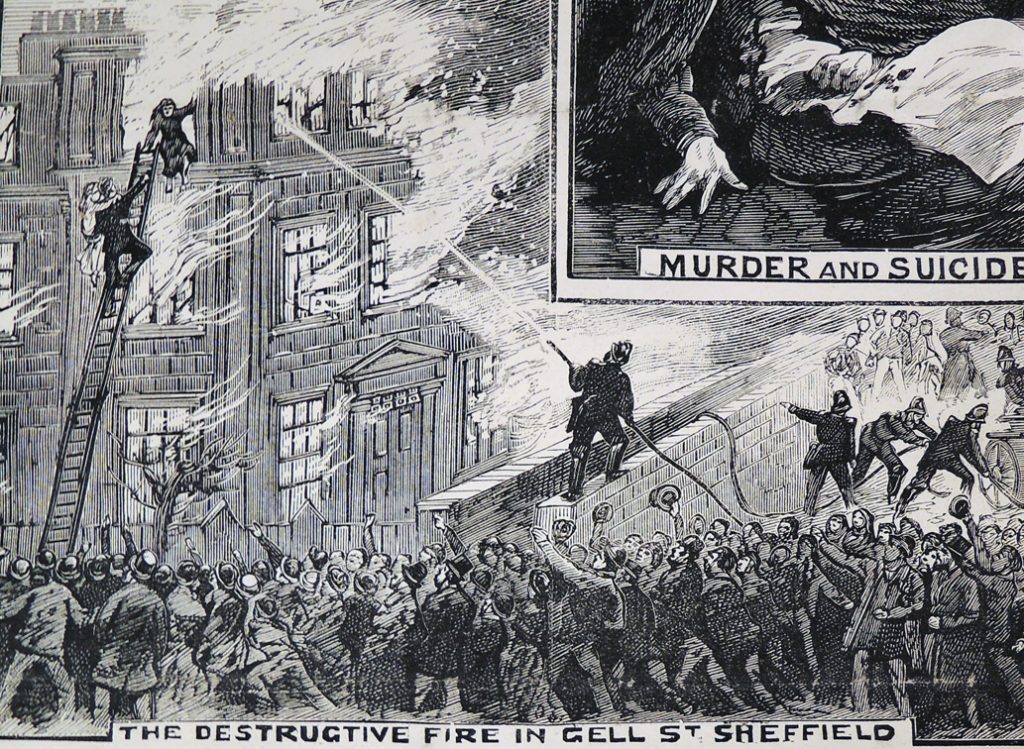 See also Giles St. Aubyn, Infamous Victorians: Palmer and Lamson, two notorious poisoners (London: Constable, 1971). RECAP HV6555.G7S35