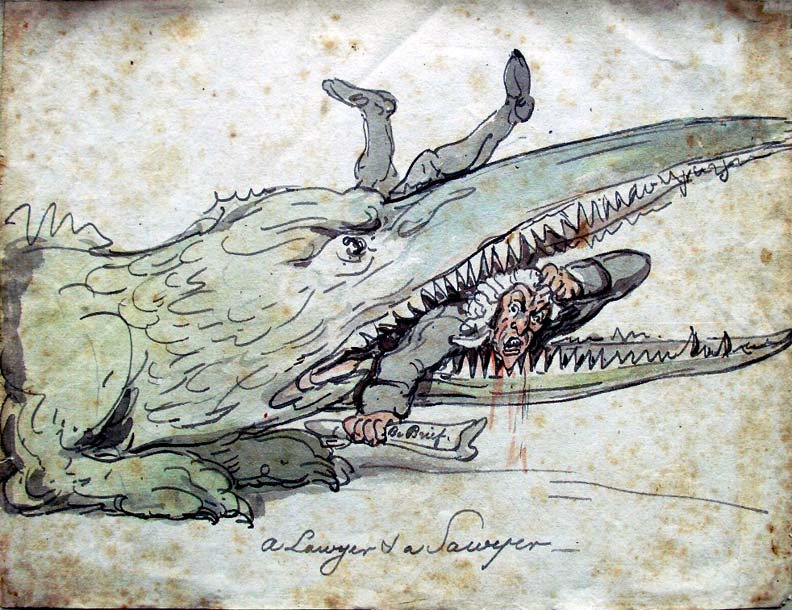 Beginning in 1928 and continuing until his death, Dickson Q. Brown, Class of 1895, donated prints, books, and drawings by the artist Thomas Rowlandson to the Princeton University Library. Included was a small volume of drawings, previously unpublished and later described by Joseph Rothrock in the Princeton University Library Chronicle 36, no. 2 (winter 1975): 87-110: http://libweb5.princeton.edu/visual_materials/pulc/pulc_v_36_n_2.pdf.
The British Museum's prints and drawings collection has a similar volume of Rowlandson sketches. Neither group repeats the same scenes but similar characters appear in both, such as this fierce alligator (Princeton above and British Museum below).
Of particular interest in both groups are sketches related to Rowlandson's series after James Beresford's Miseries of Human Life.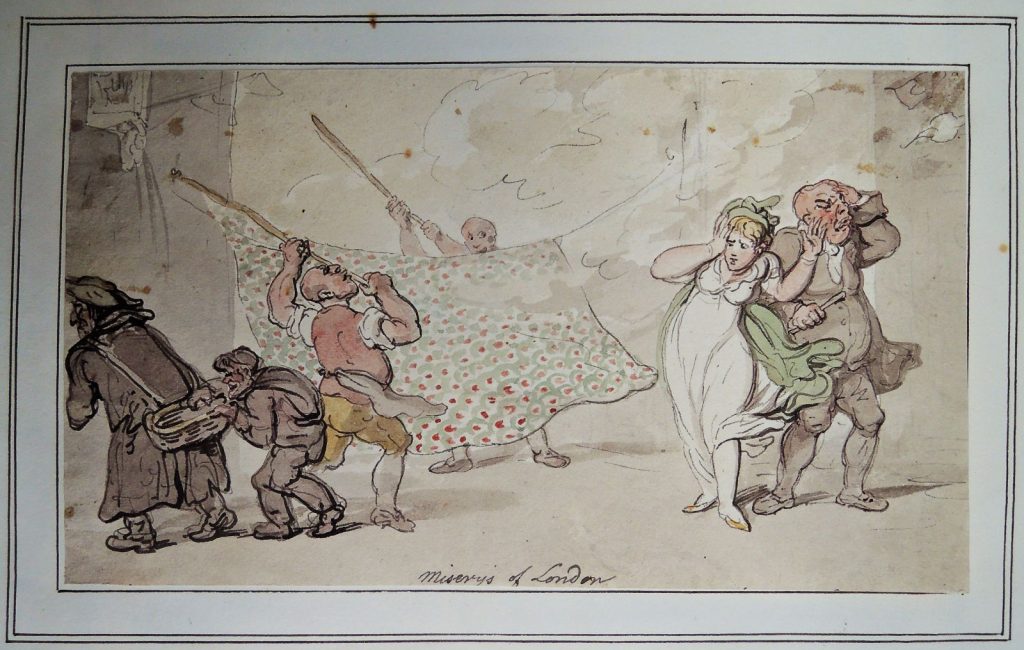 [above, a sketch in the British Museum for one version of the Miseries of London]
First published in 1806, the book was so popular that several dozen editions followed. While the first books only had one frontispiece plate, later editions added more. Several artists designed and published small volumes of prints after Beresford's text, Thomas Rowlandson and John Augustus Atkinson in particular.
This has led to trouble cataloguing the prints, with many different scenes and different artists using the same titles.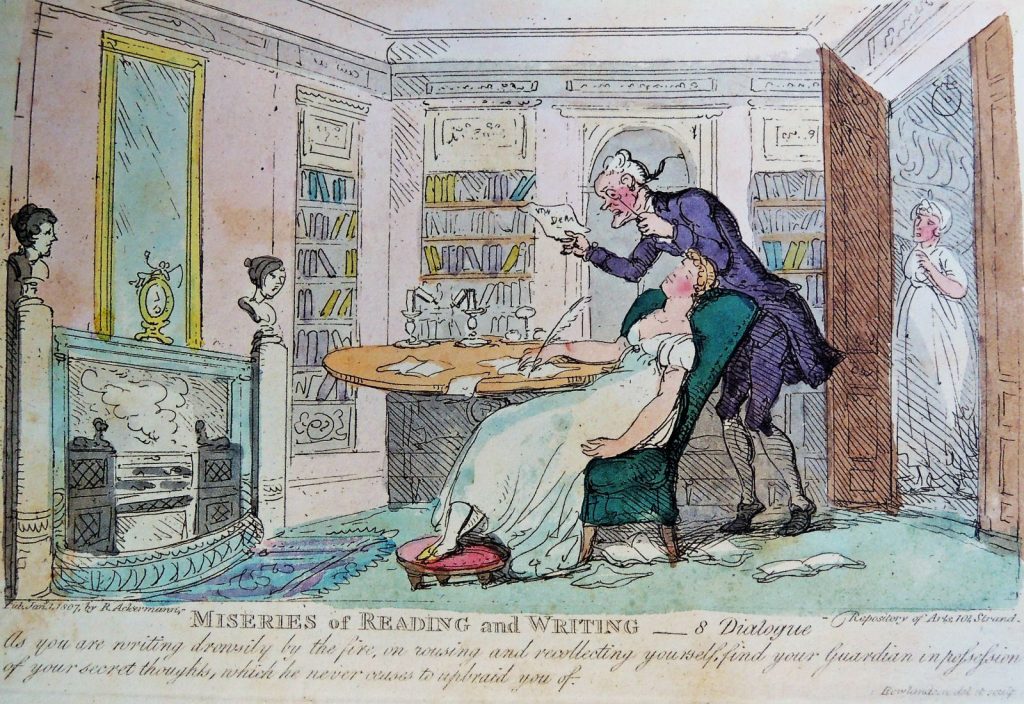 These two, for instance, both illustrate the Miseries of Reading and Writing (Rowlandson above and Atkinson below).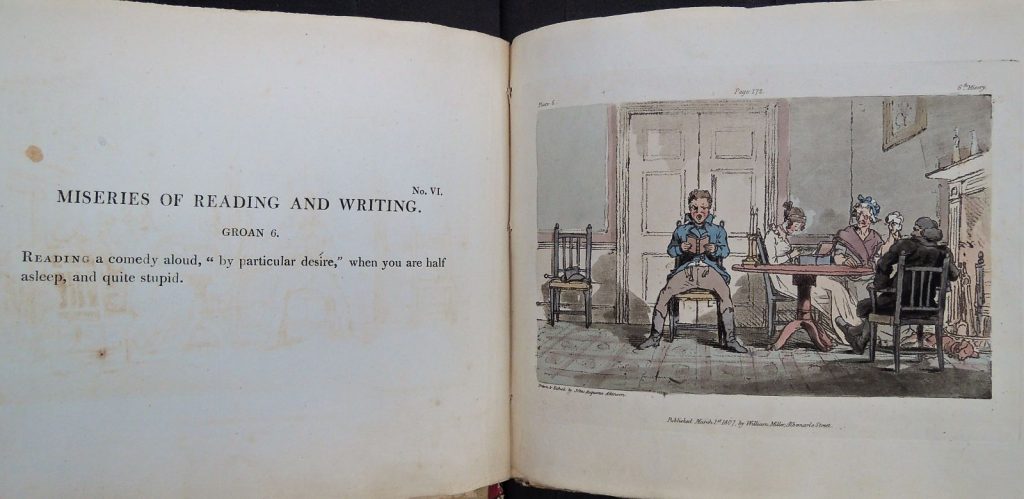 See: The Miseries of Human Life; or the Groans of Samuel Sensitive, and Timothy Testy; with a few supplementary sighs from Mrs Testy. In twelve dialogues. As overheard by James Beresford, A.M. Fellow of Merton College, Oxford (London: Printed for W. Miller, Albemarle-Street, by W. Bulmer and Co. Cleveland-Row, 1806). Graphic Arts Collection Rowlandson 1806.31.11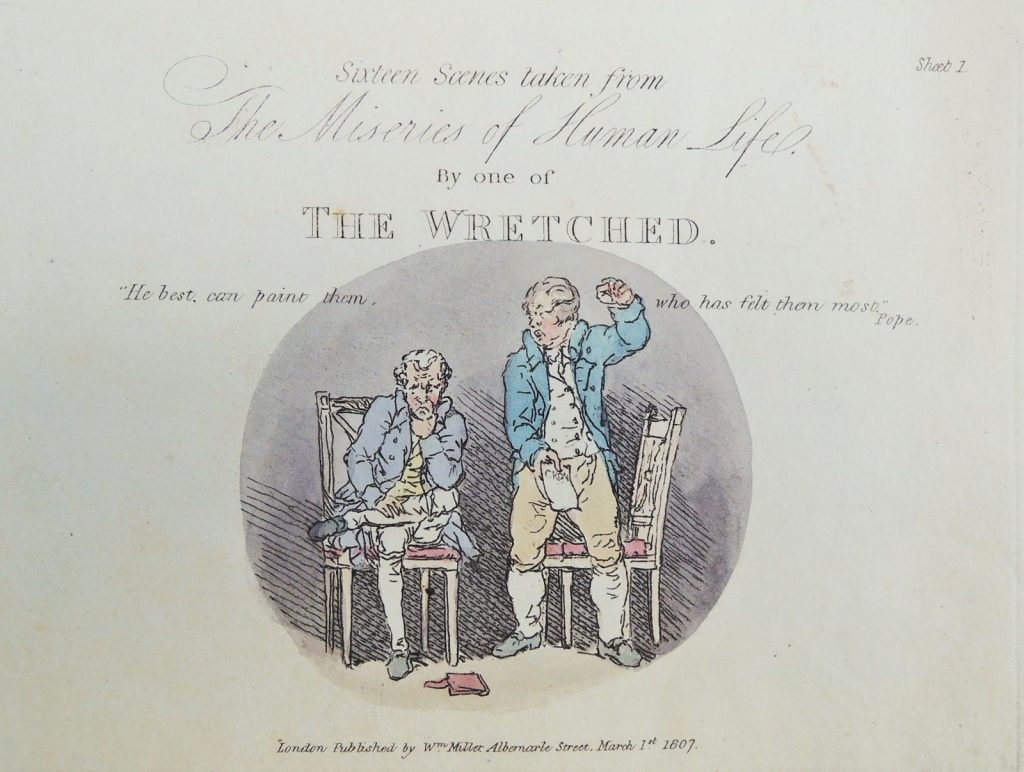 John Augustus Atkinson (1775-1833), Sixteen Scenes Taken from The Miseries of Human Life. By one of the wretched (London: Wm. Miller, 1807). Graphic Arts Collection (GA) Rowlandson 1806.32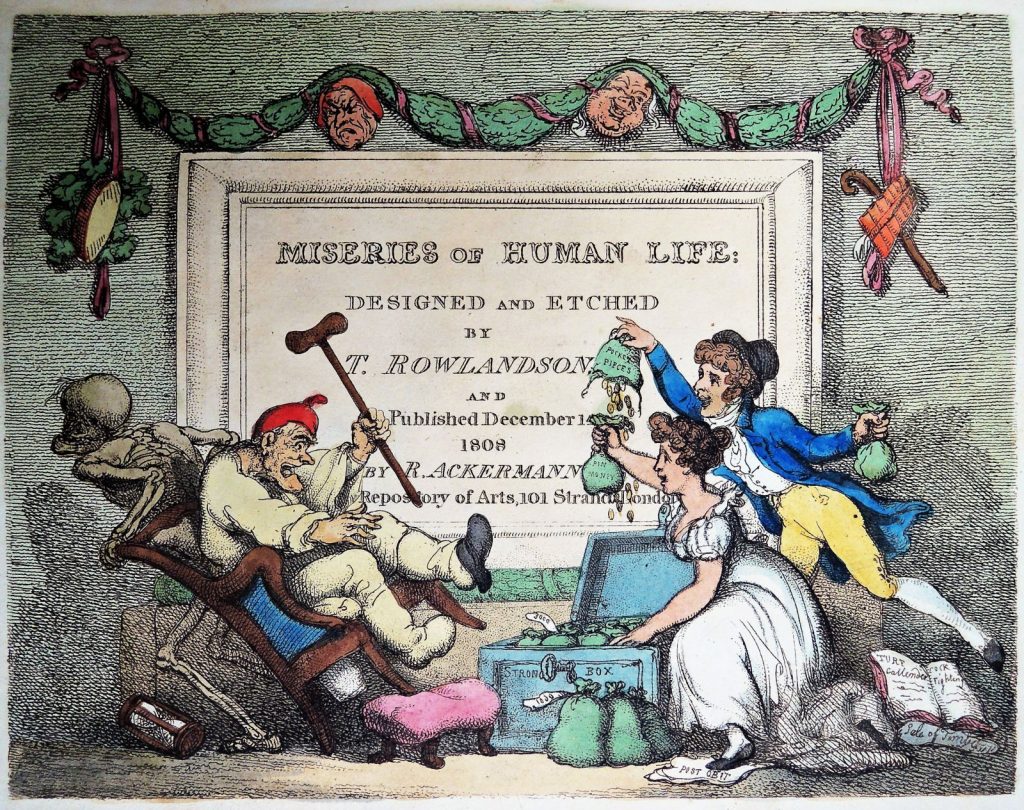 Thomas Rowlandson (1756-1827), Miseries of Human Life; designed and etched by T. Rowlandson (London: R. Ackermann, 1808). A collection of plates issued singly in 1806, 1807 and 1808. Graphic Arts Collection (GA) Rowlandson 1806.33