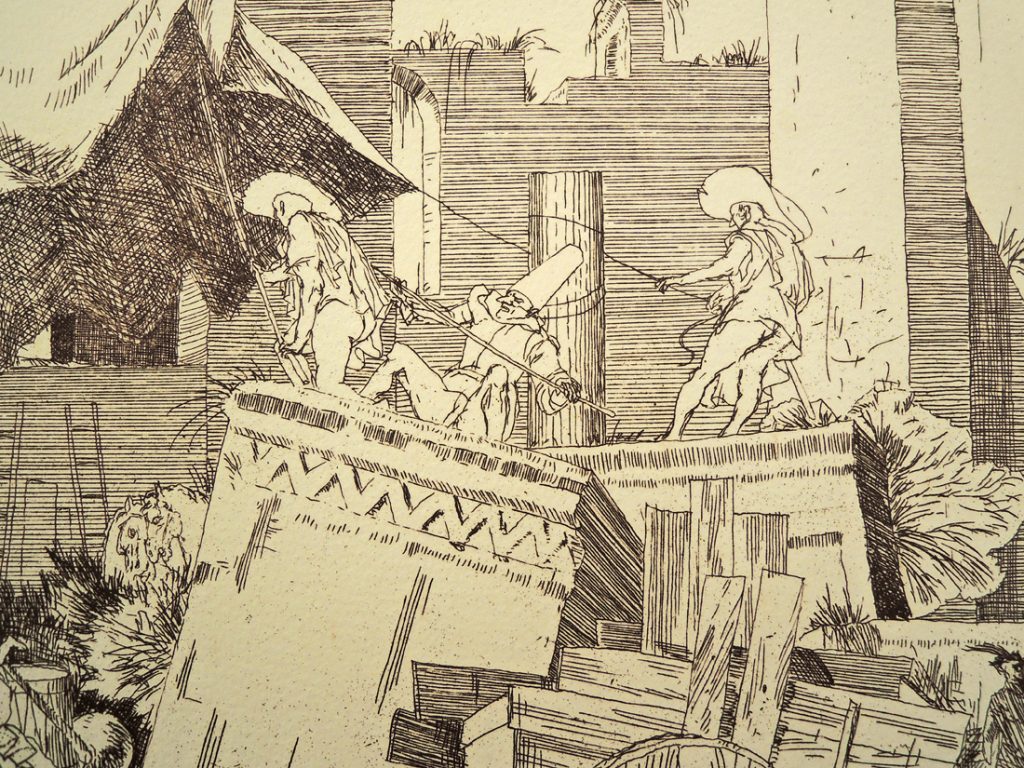 Joseph Alexander Pecsenke (1942-1989), 'Les Fantasies', Vita et, Historia del Commedia dell'Arte (New York: n.p., 1981). 10 etchings printed in different colored inks on various colored papers. Graphic Arts collection GC097.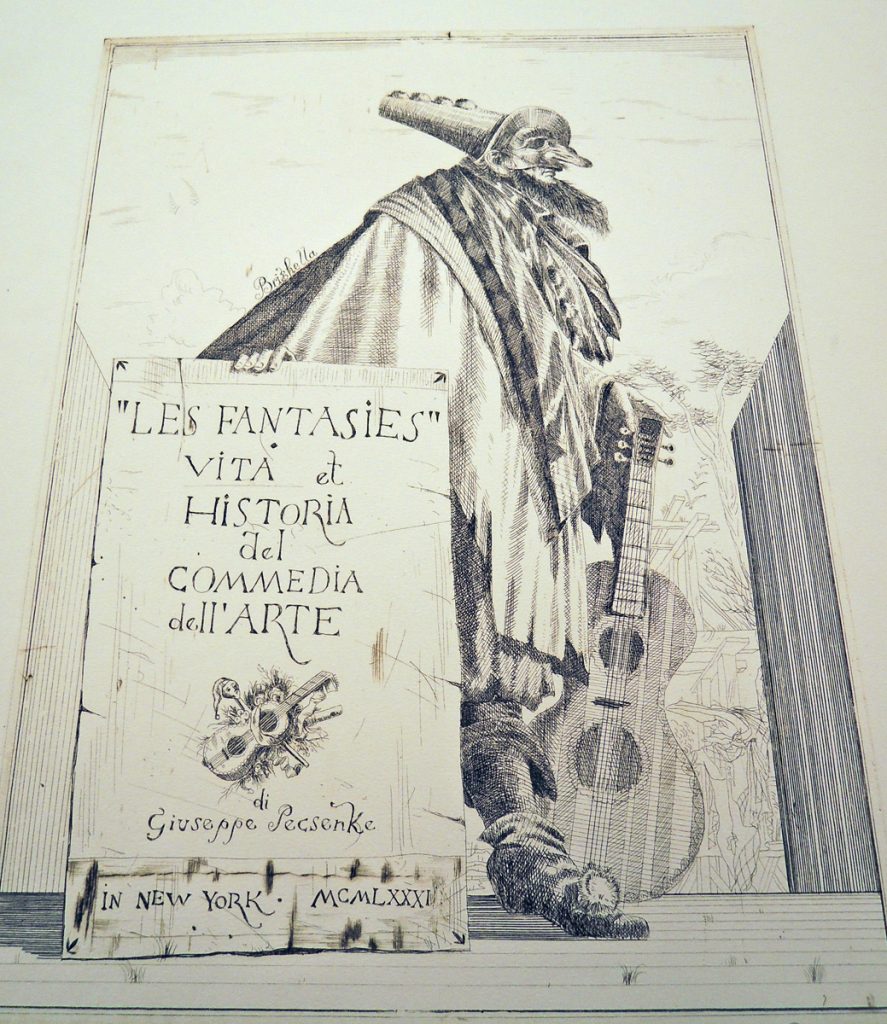 A reference question came to the department recently concerning the Hungarian/American artist Joe A. Pecsenke. As an actor, director, painter, printmaker, musician, and graphic designer, Pecsenke is particularly difficult to search because he worked under many different names in so many different mediums. Some work is listed as Joe A. Pecsenke, some under Giuseppe Pecsenke, Joseph Pecsenke, József Pecsenke, and other variations.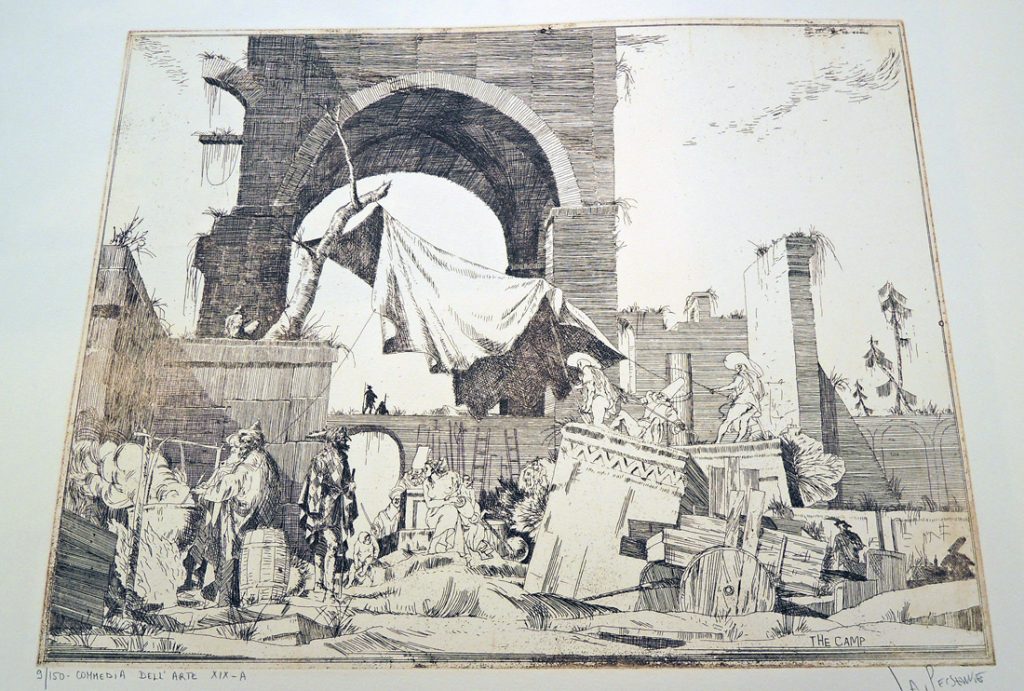 Born in Hungary, Pecsenke graduated from the Academy of Fine Arts in 1967 and worked as a book illustrator, poster designer, and muralist while also acting in several motion pictures. Here are a few sources for additional information. http://budapestposter.com/artists/pecsenke-jozsef ; http://opa.uchc.edu/Artists/Joe%20A.%20Pecsenke.pdf ; http://www.imdb.com/name/nm0669811/
In 1974, Pecsenke moved to New York City where his work continued to merge visual arts with theater and music.
He wrote, "My first creative activity took place when I was eight years old. I painted stripes on a pushcart at the market and also made a sketch on a sheet from my school notebook of the pushcart owner bear-like face. That same year I became an apprentice in the studio of a painter. During the following two decades I had many teachers, still I consider this first one as my real master. His name was Jules Hornyánszky. He taught me how matter, form, light and color compose . . . In the Spring of 1974, Midnight Cowboy starring John Voight was shown in a small German movie house. Four weeks later I was on my way to New York with eighteen dollars in my satchel, one hundred photos of my work, and the obligatory toothbrush."