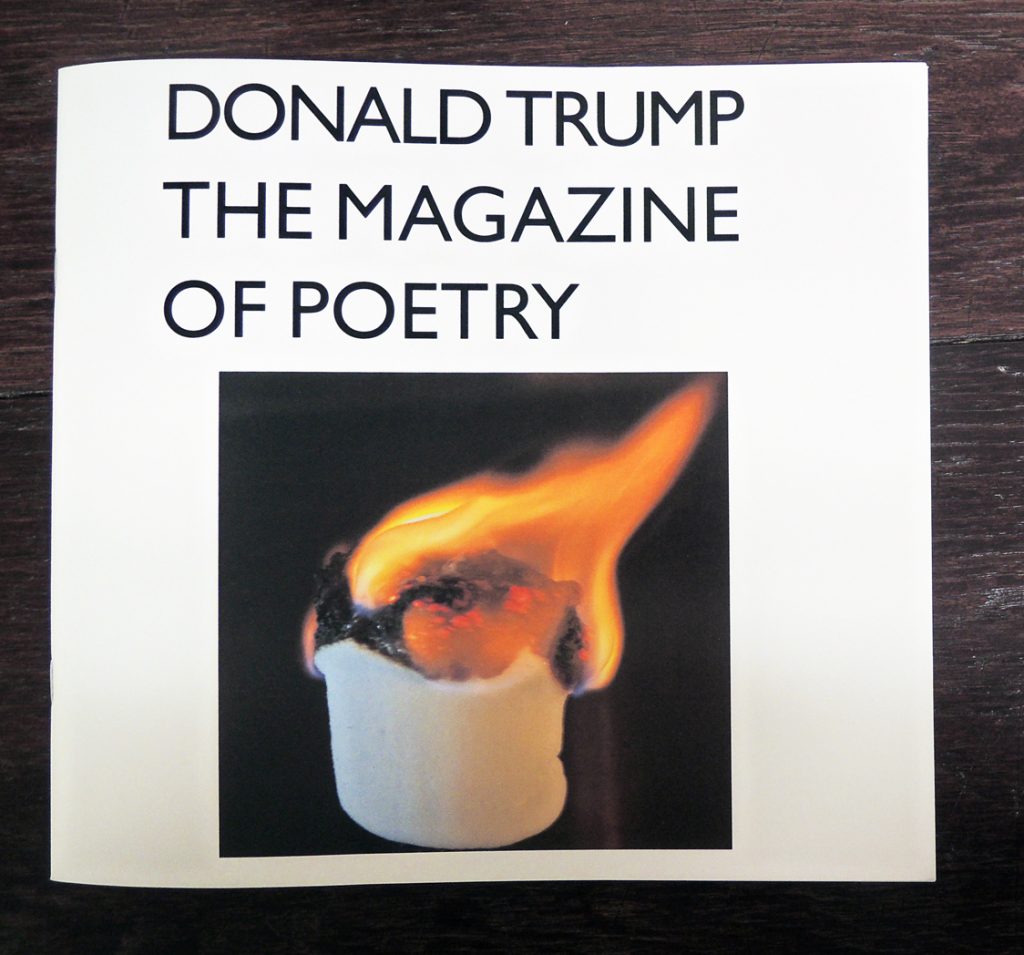 Donald Trump, The Magazine of Poetry (Upper Montclair, NJ: Henry Wessells, Temporary Culture, 2016). Edition: 126. Graphic Arts Collection GA2016- in process. Gift of John Bidwell.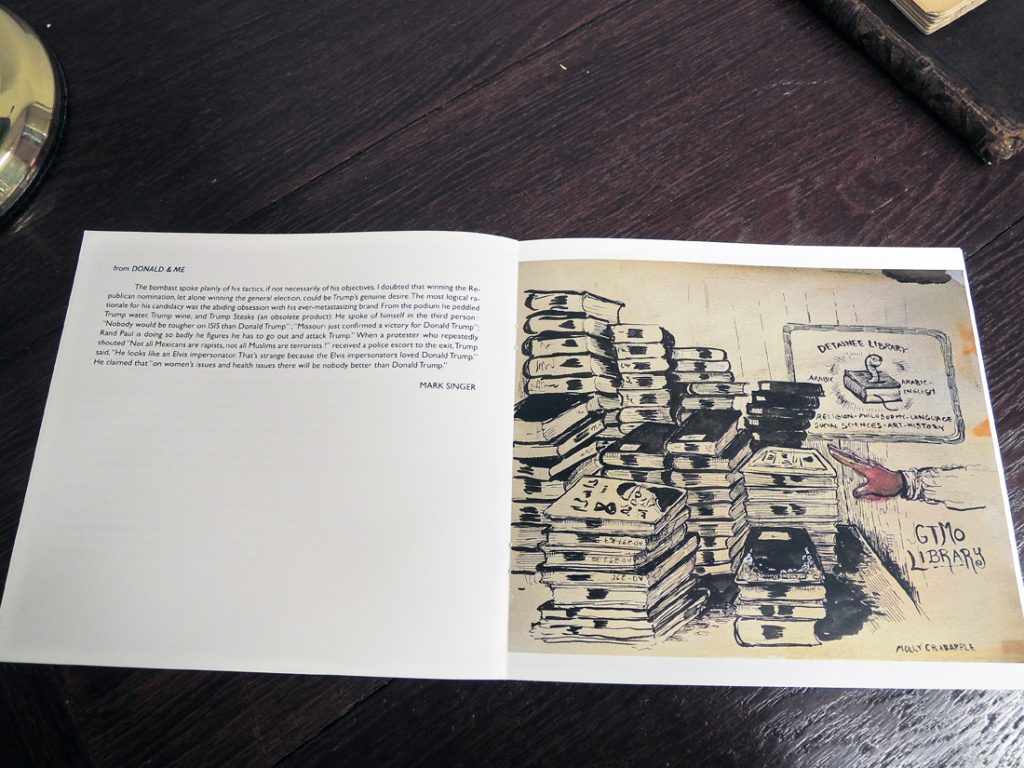 Temporary Culture is the imprint of Henry Wessells, Princeton University Class of 1983. He was inspired to create Donald Trump The Magazine of Poetry by Tom Disch's Ronald Reagan The Magazine of Poetry (London: John Sladek and Pamela Zoline, 1968). Rare Books RECAP-91154631.
Wessells tells us that it took fifty burning marshmallows, thinking about how to illustrate the piece on page 1, before he got the front cover. Temporary Culture has an instagram page http://instagram.com/temporaryculture where there are a couple of clips of readings from the launch on the web. Temporary Culture also produces the Endless Bookshelf http://endlessbookshelf.net.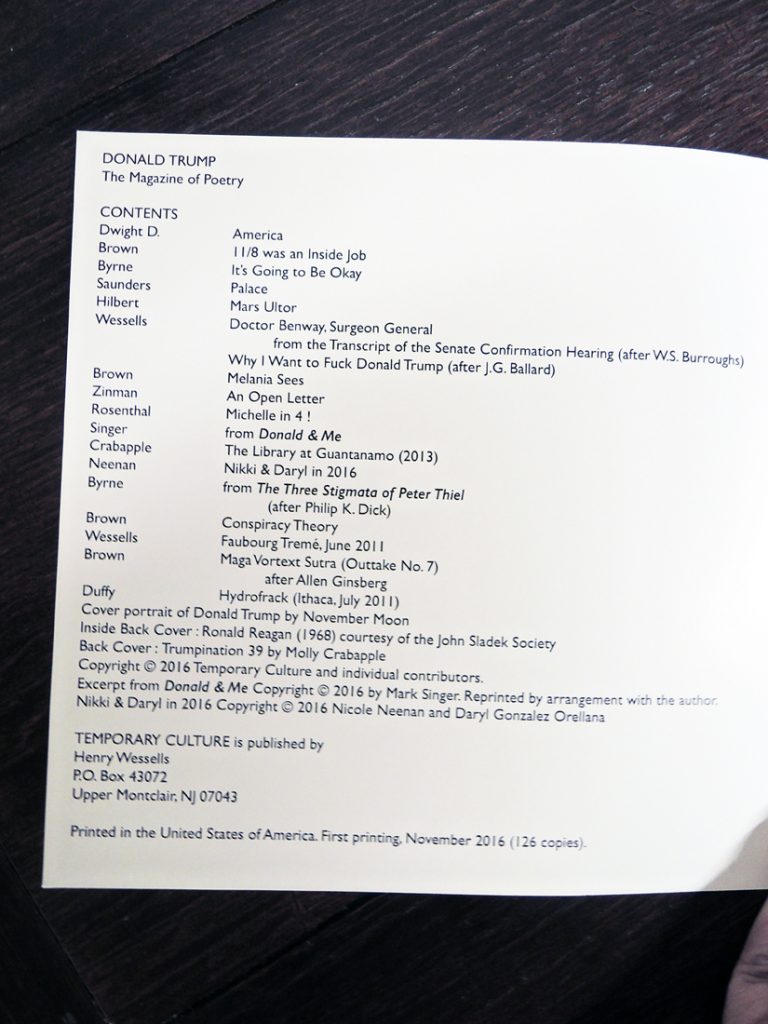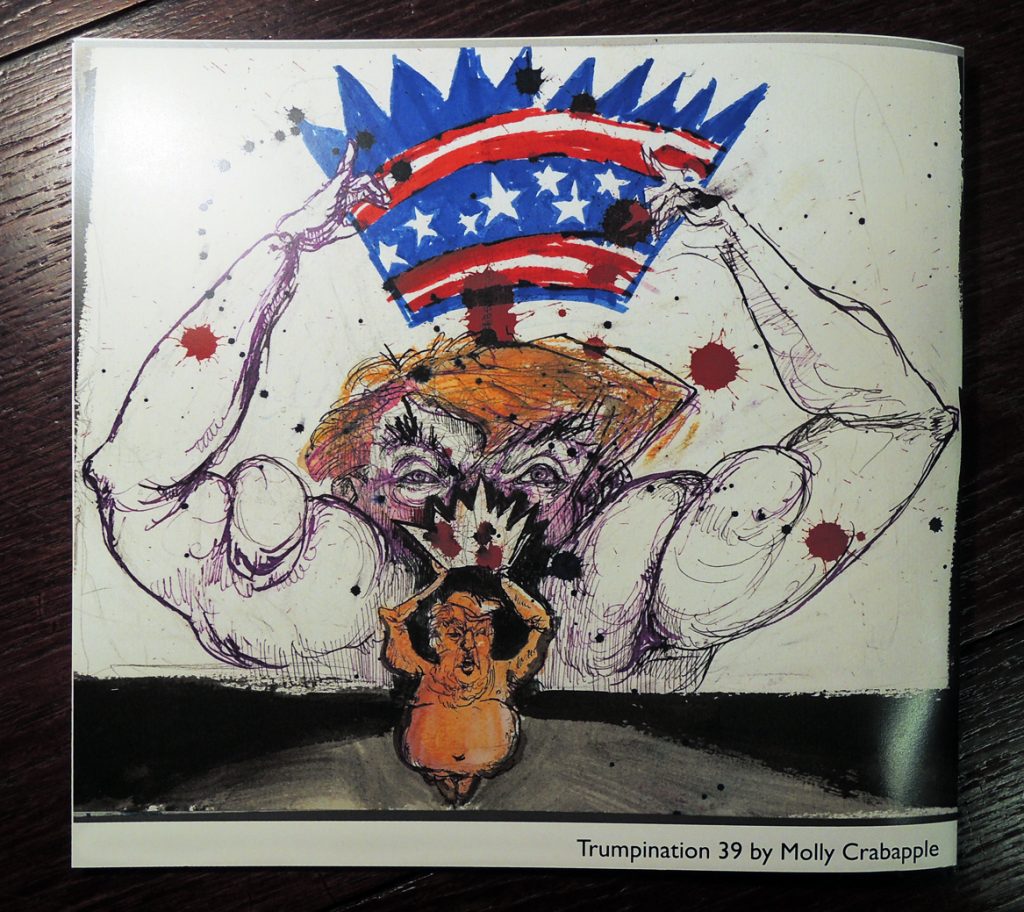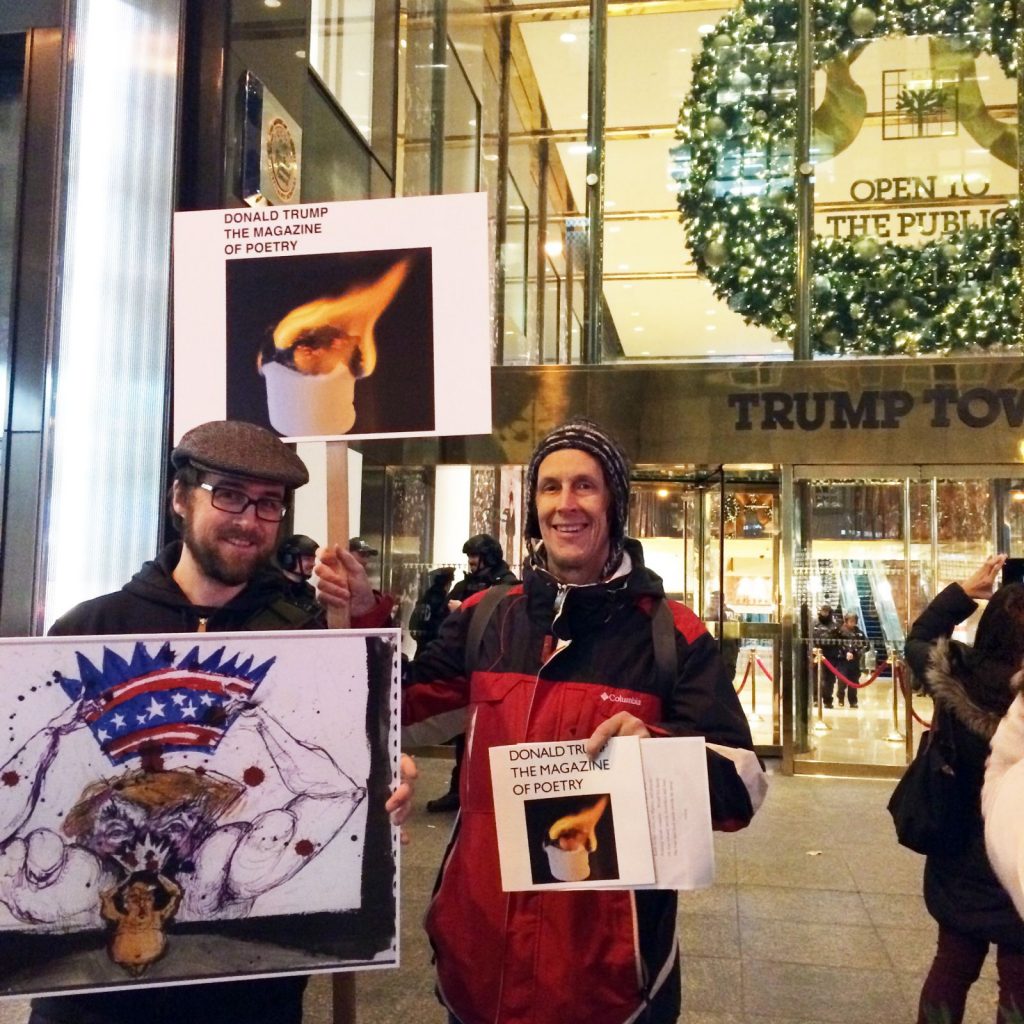 On the left Brendan C. Byrne and on the right, Henry Wessells at the book launch.