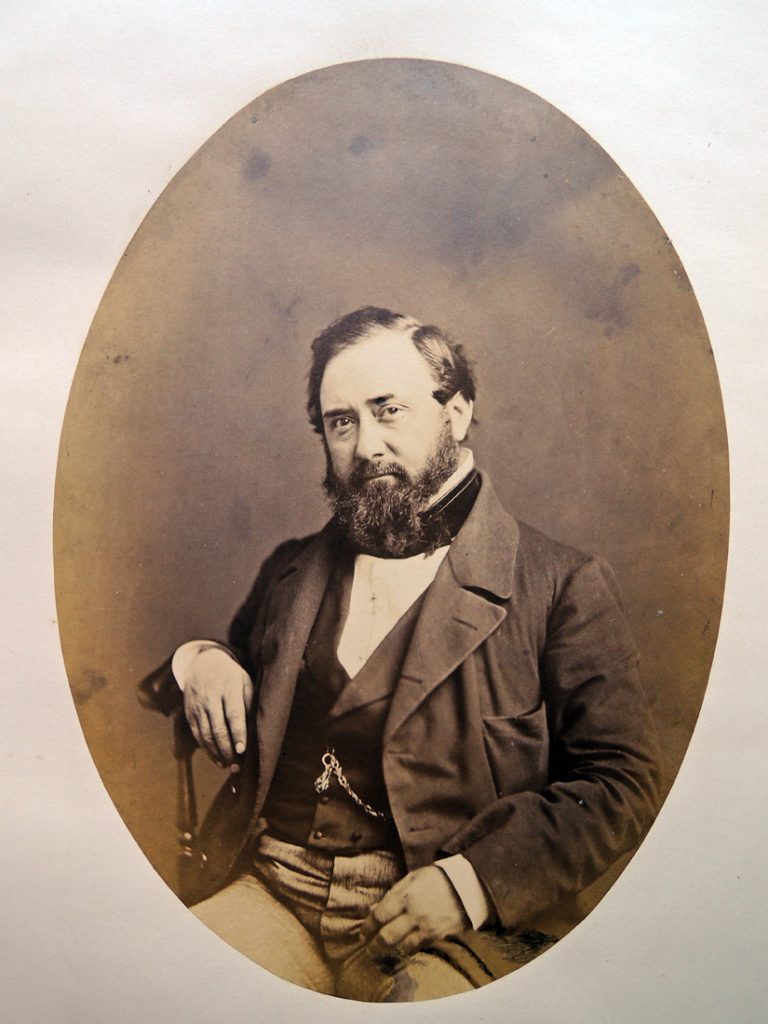 number 1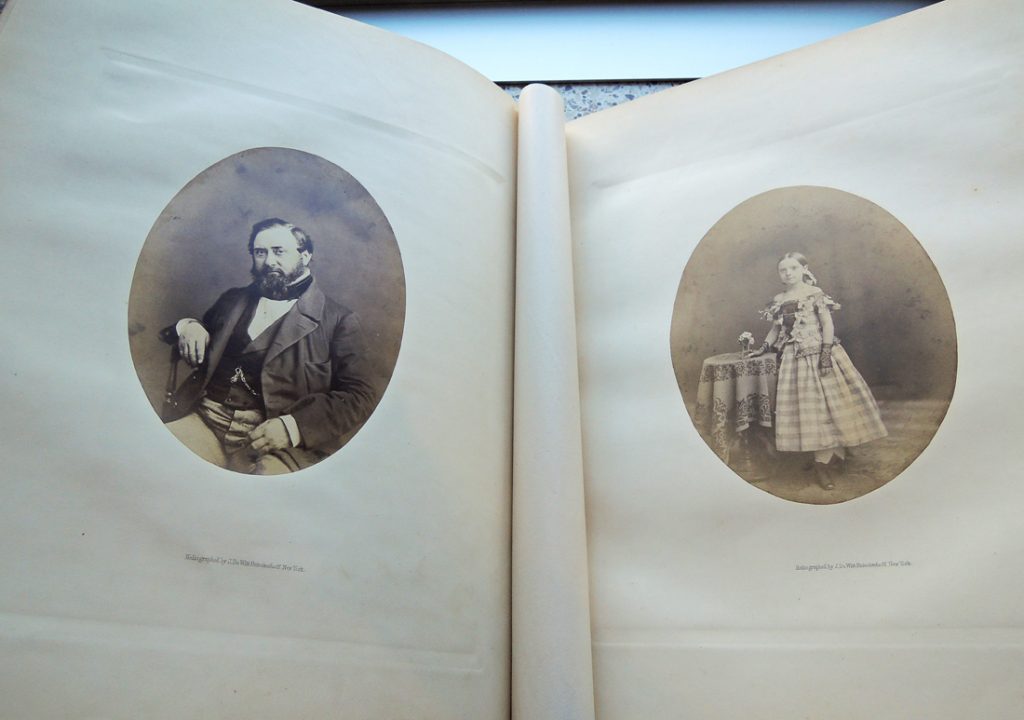 number 1 and 2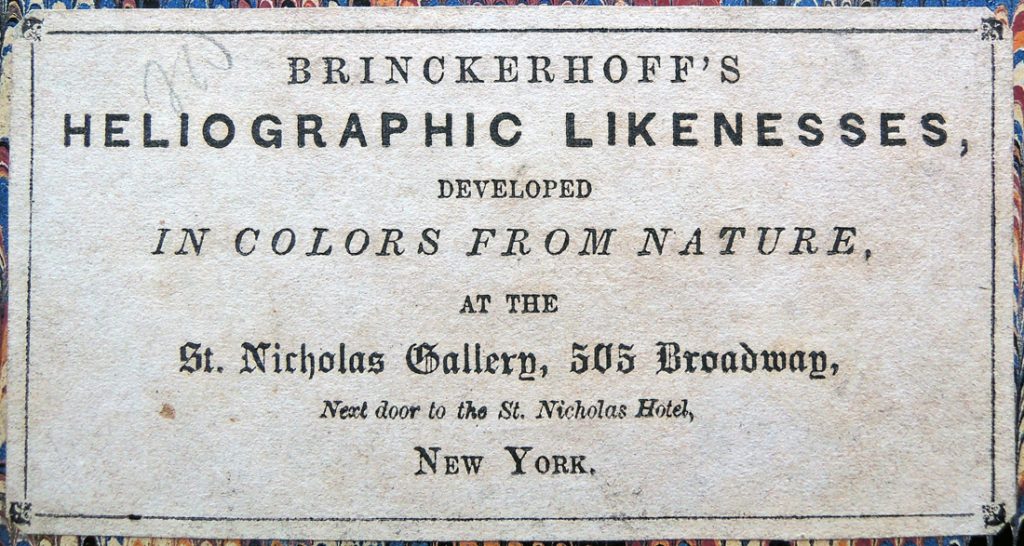 The Graphic Arts Collection recently acquired an album of twenty rare American Antebellum portraits. Only a handful of the sitters have been identified, such as Samuel Houston, the Texas politician. Can you recognize the others? Please post your replies below or send them to jmellby@princeton.edu.
These photographs were taken in the very early days of photography on paper, in the New York City studio of Johannes De Witt Brinckerhoff (1812-1889) at 505 Broadway (present day Soho). The sitters either lived in New York or traveled there in the late 1850s or early 1860s to have their portraits made specifically by Brinckerhoff. They had the time and money to do so, so these would have been prominent figures in social and business circles.
Although the purpose of this album is uncertain, extra prints of these sitters may have been kept for a sample book to promote the photographer. According to William Welling's Photography in America (SAPH TR23 .W44 1987) Brinckerhoff "was among the first to exhibit along with his daguerreotypes, proofs of photographs on paper made from collodion negatives, which led to his being employed in giving instructions to many daguerreotypists, who were flocking to [New York City] for the purpose of acquiring a knowledge of the new art."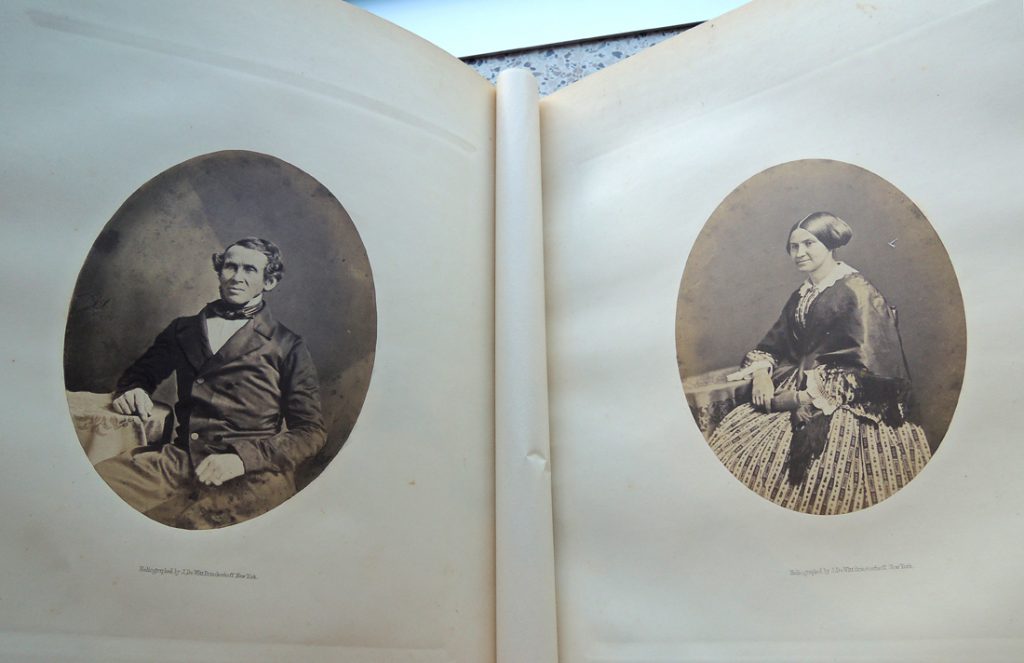 number 3 and 4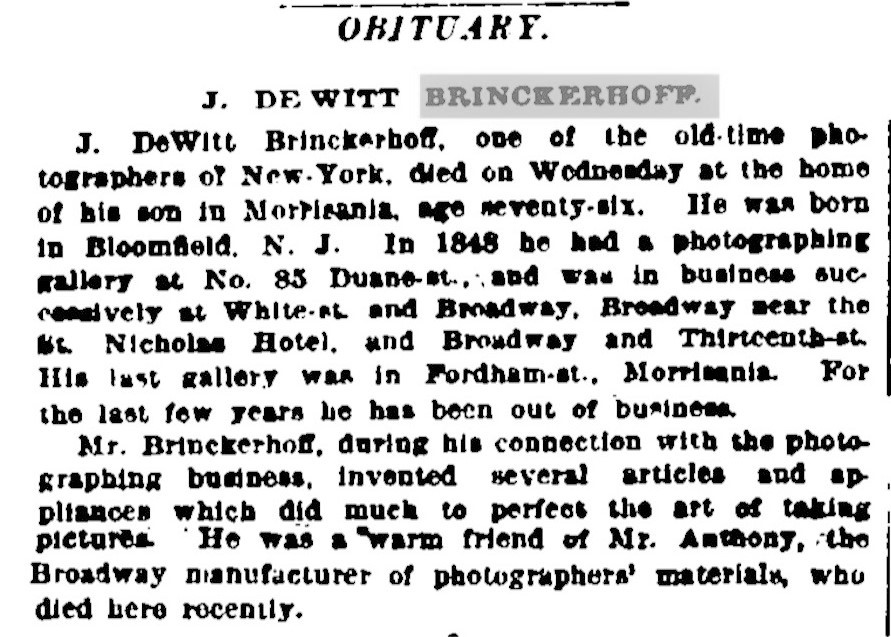 New York Tribune January 4, 1889
Johannes De Witt Brinckerhoff was born in Bloomfield, New Jersey on April 15, 1812 to Jacob Brinckerhoff and Mary G Smith. He married Caroline Augusta Saville and had one son, James Saville Brinckerhoff. Johannes passed away on January 2, 1889 in New York City.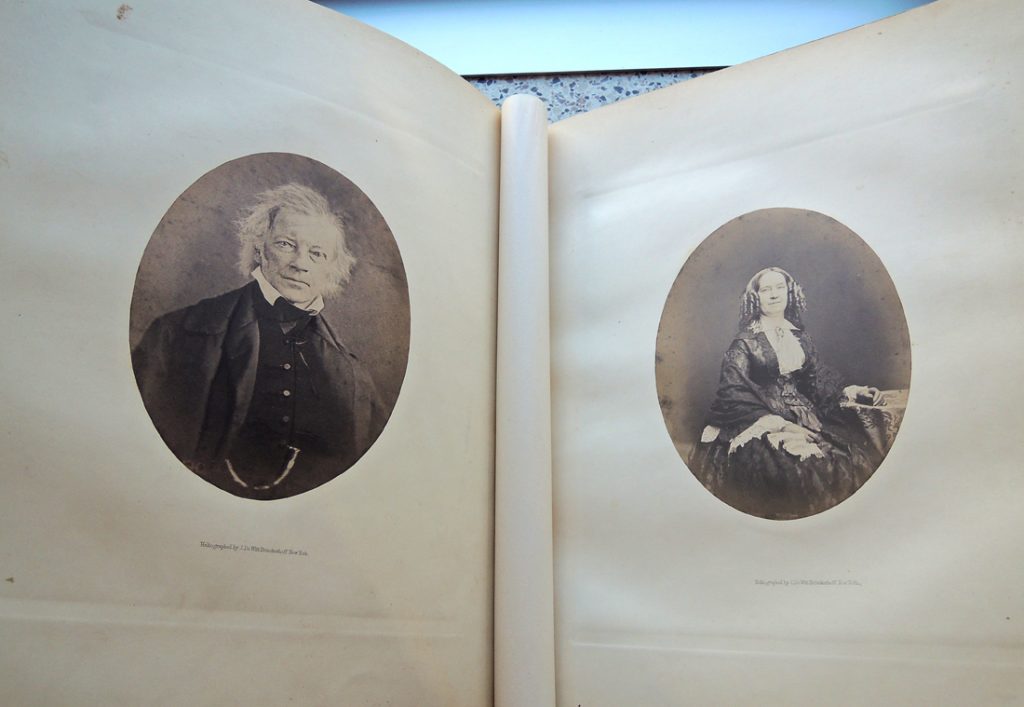 number 5 and 6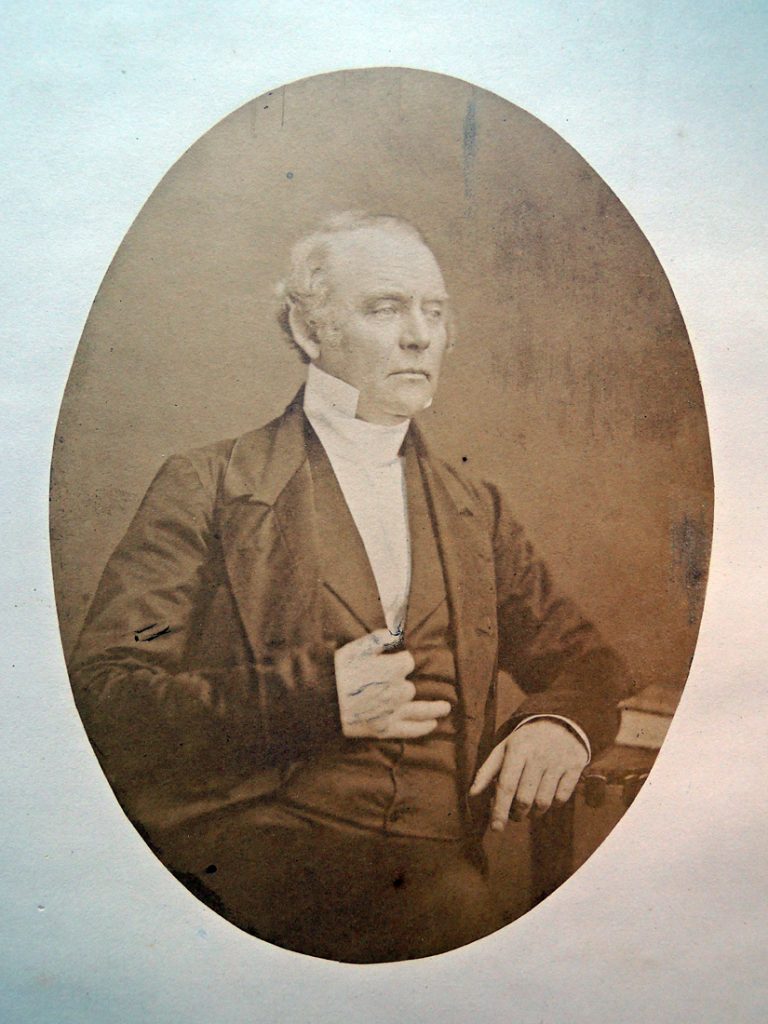 number 7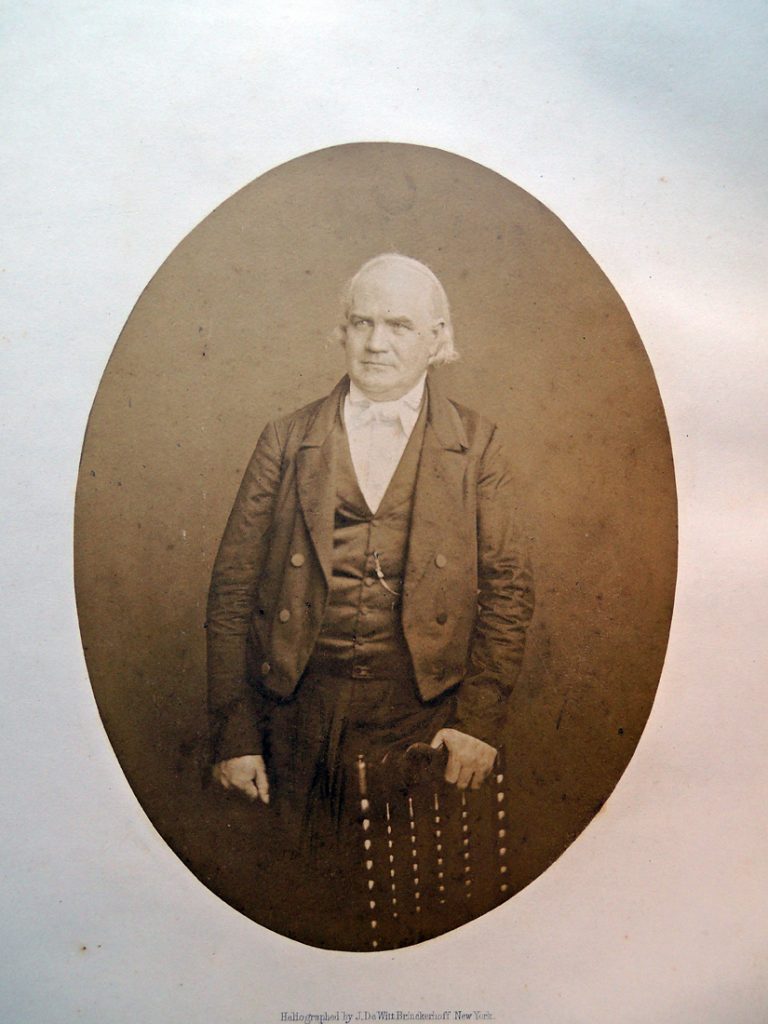 number 8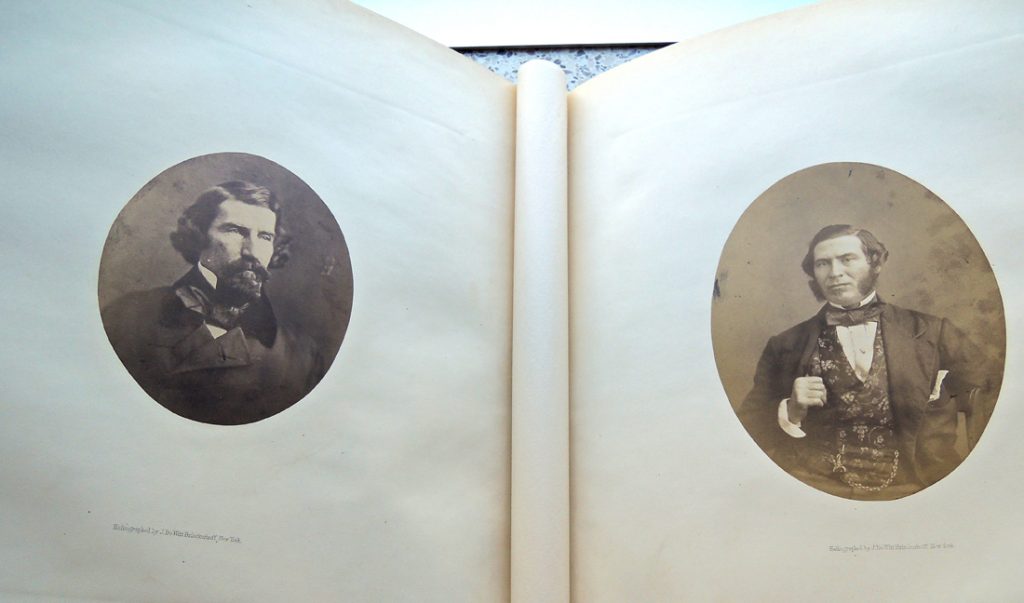 number 9 and 10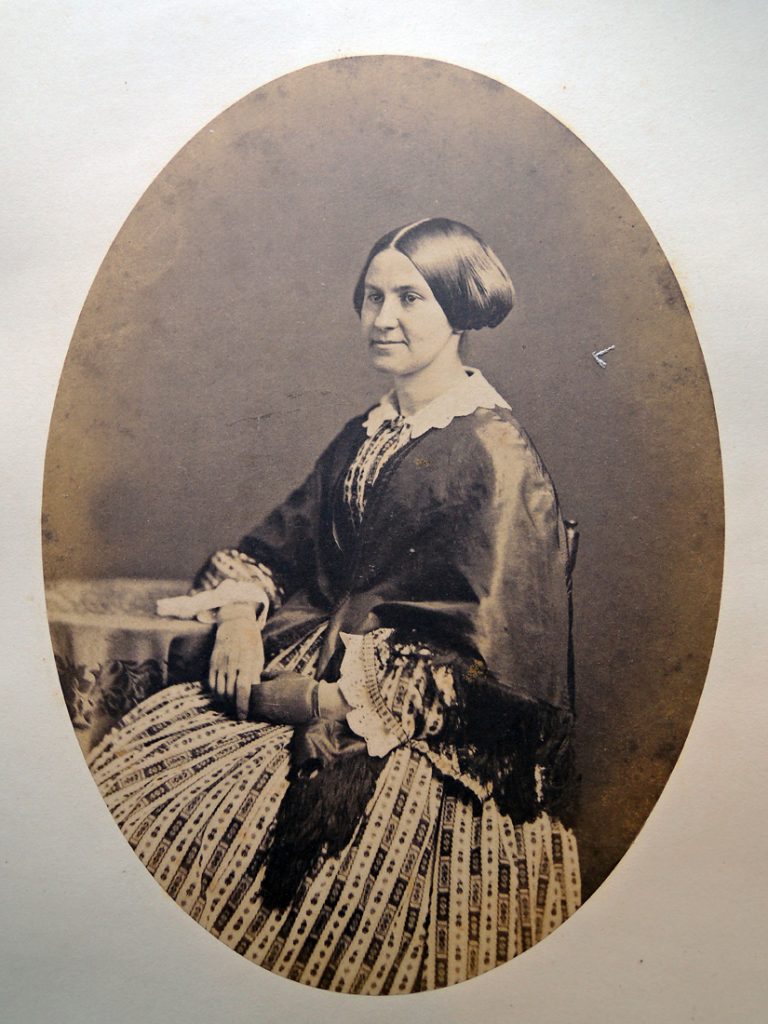 number 4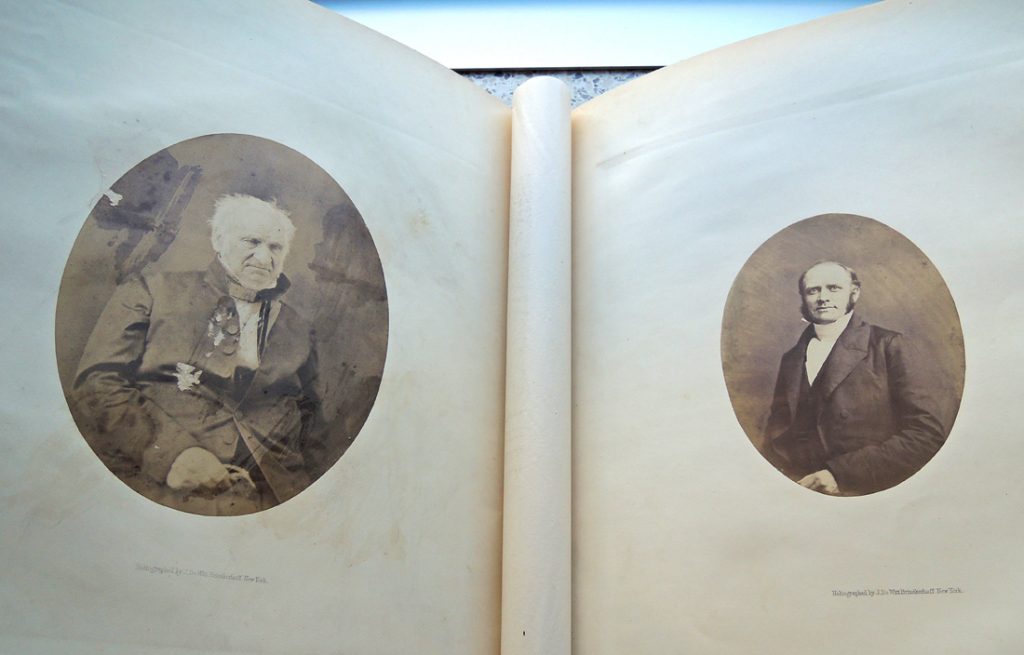 number 11 and 12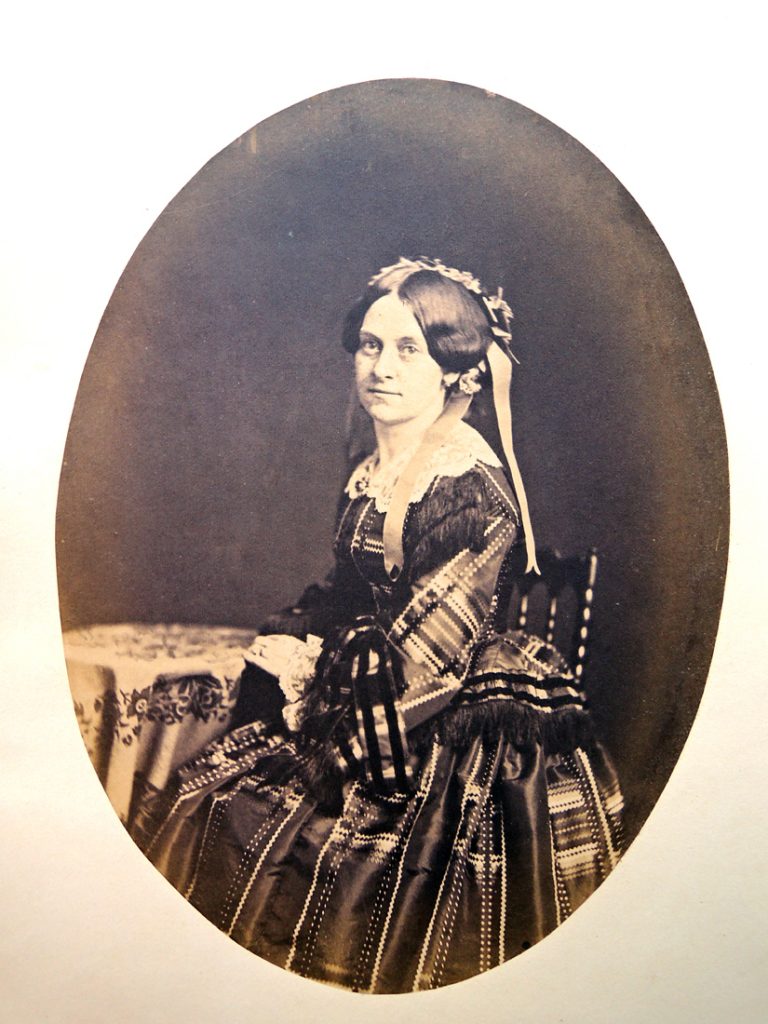 number 19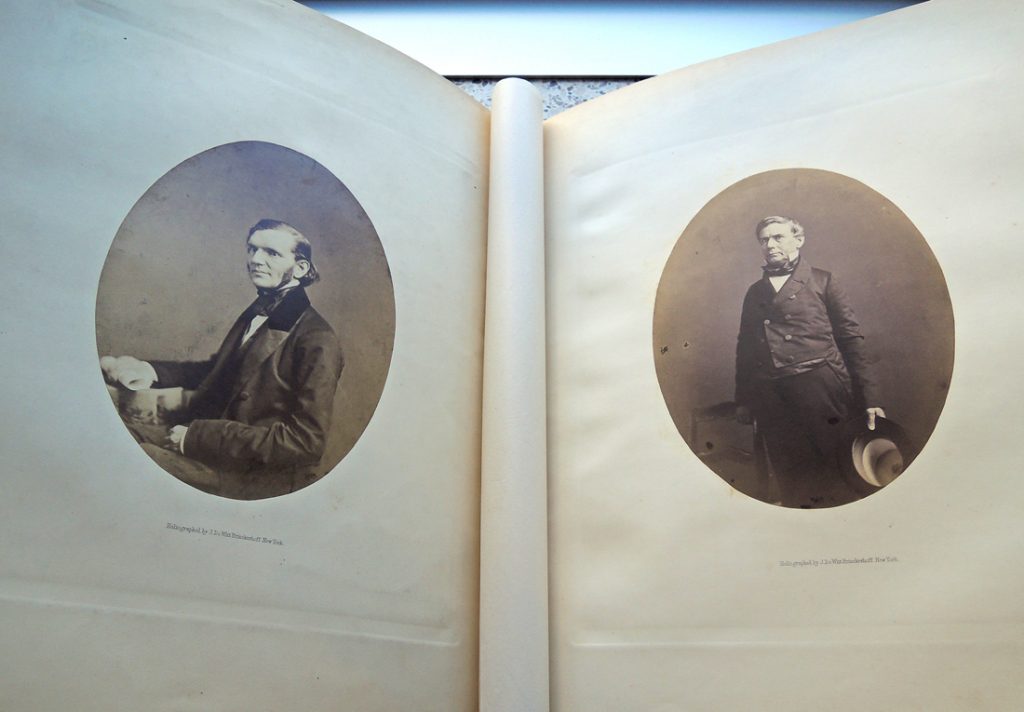 number 13 and 14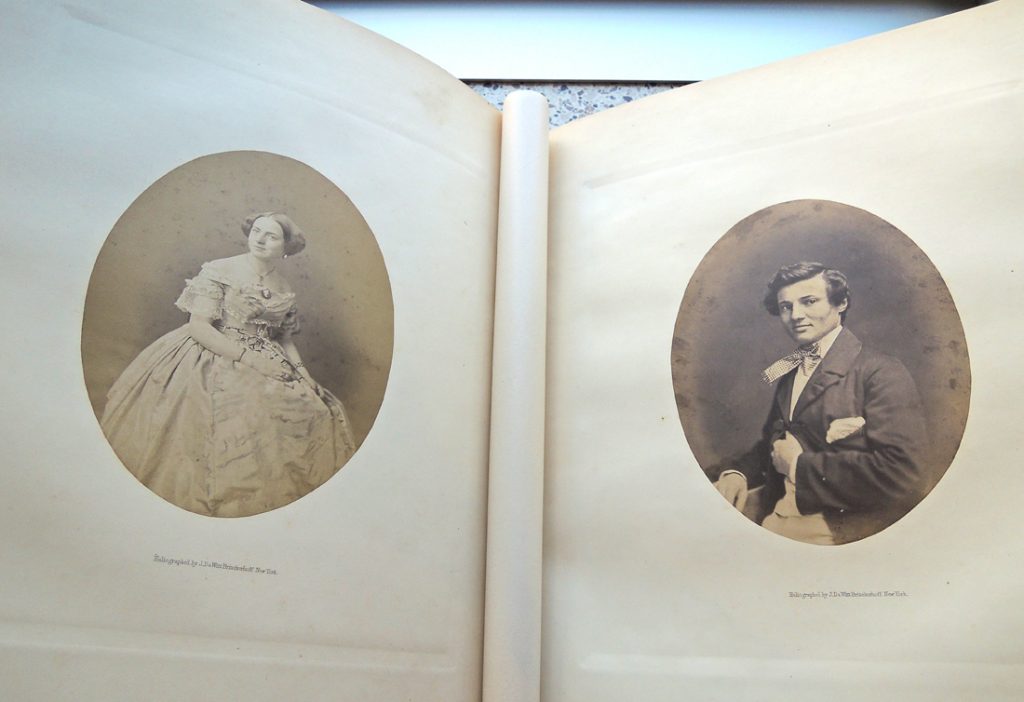 number 15 and 16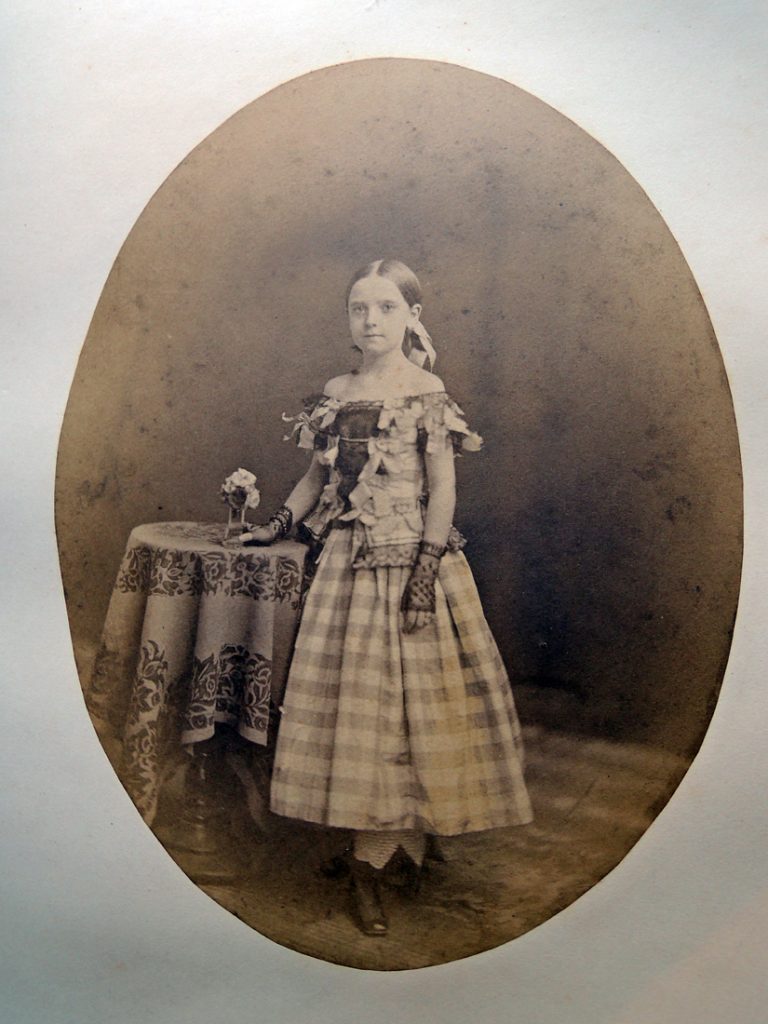 number 2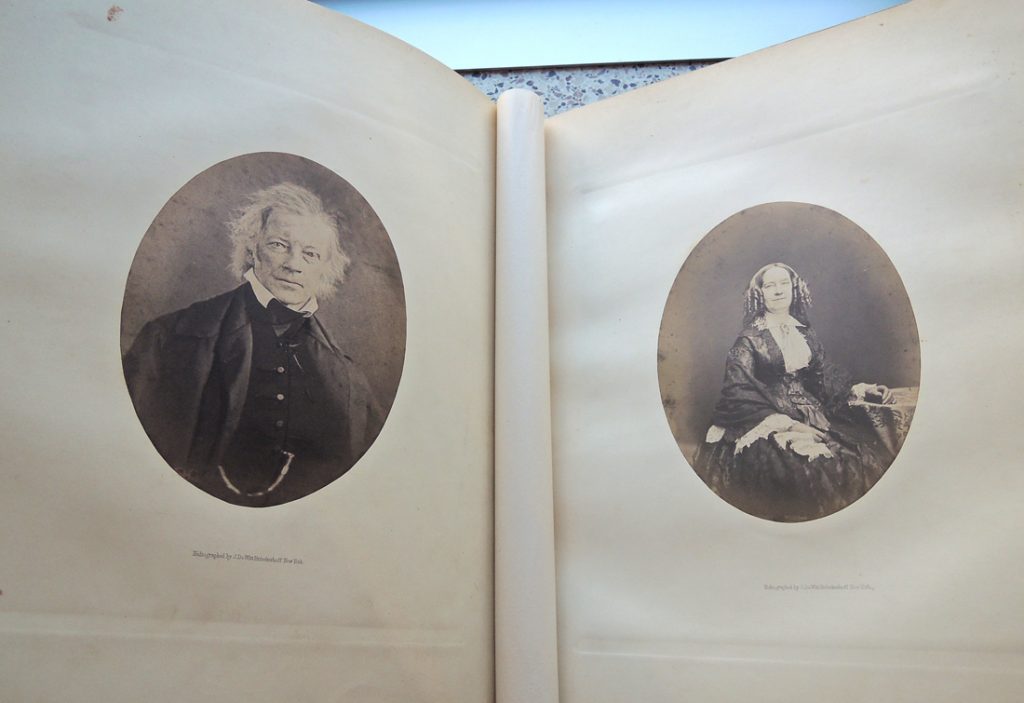 number 17 and 18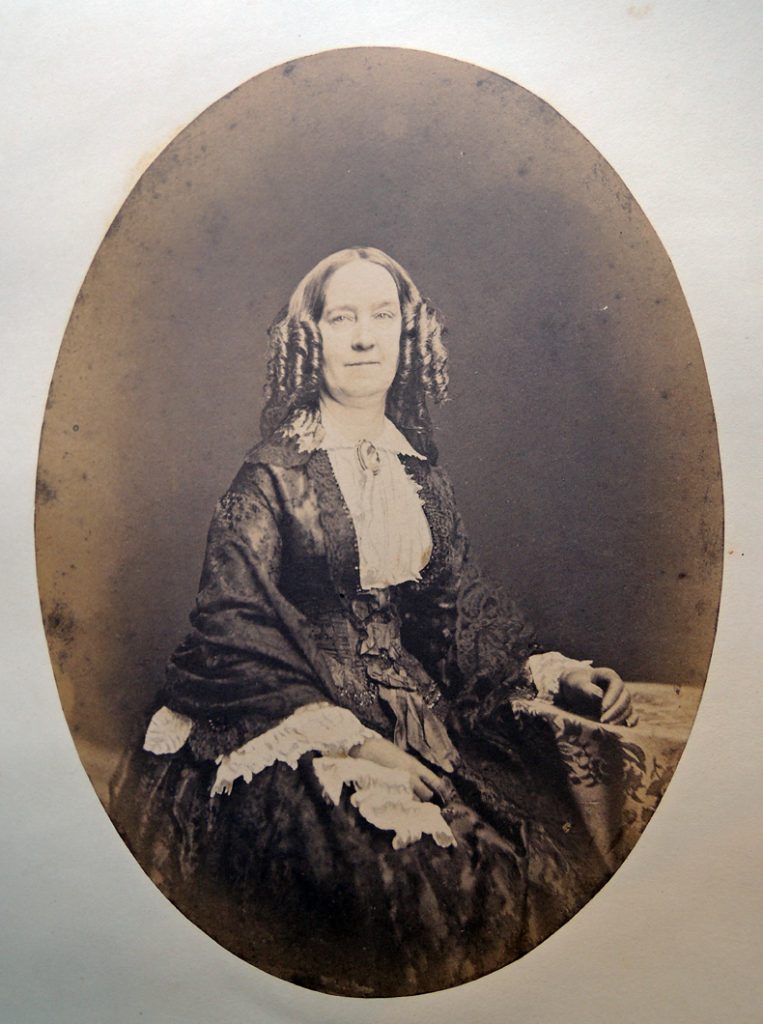 number 18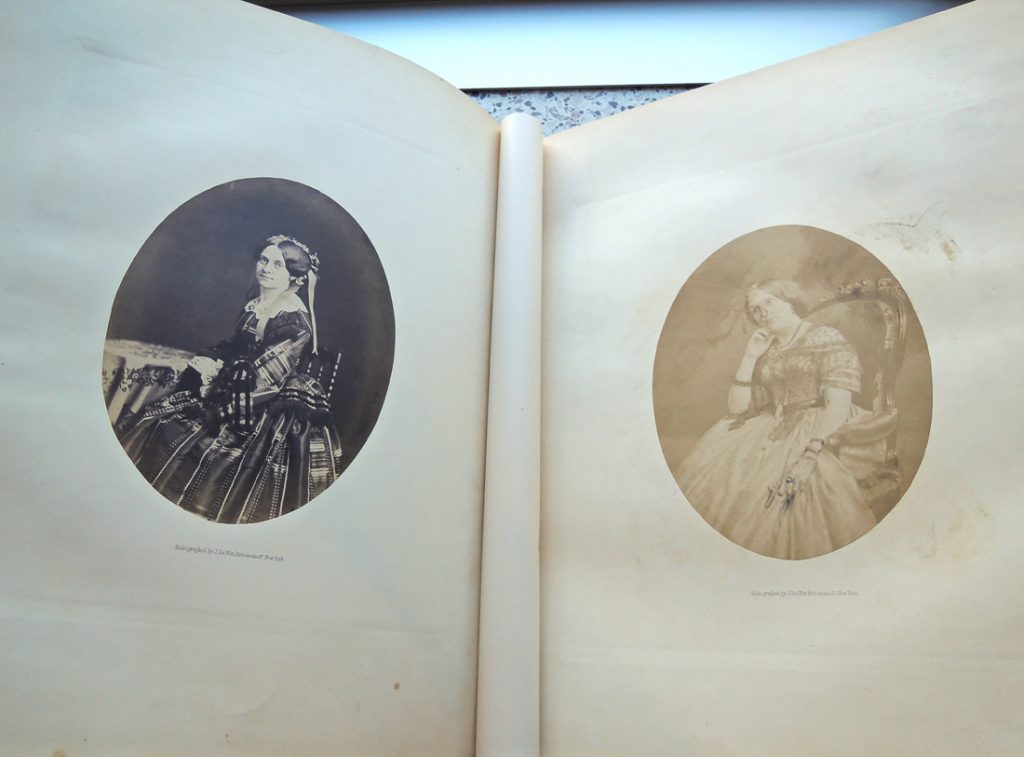 number 19 and 20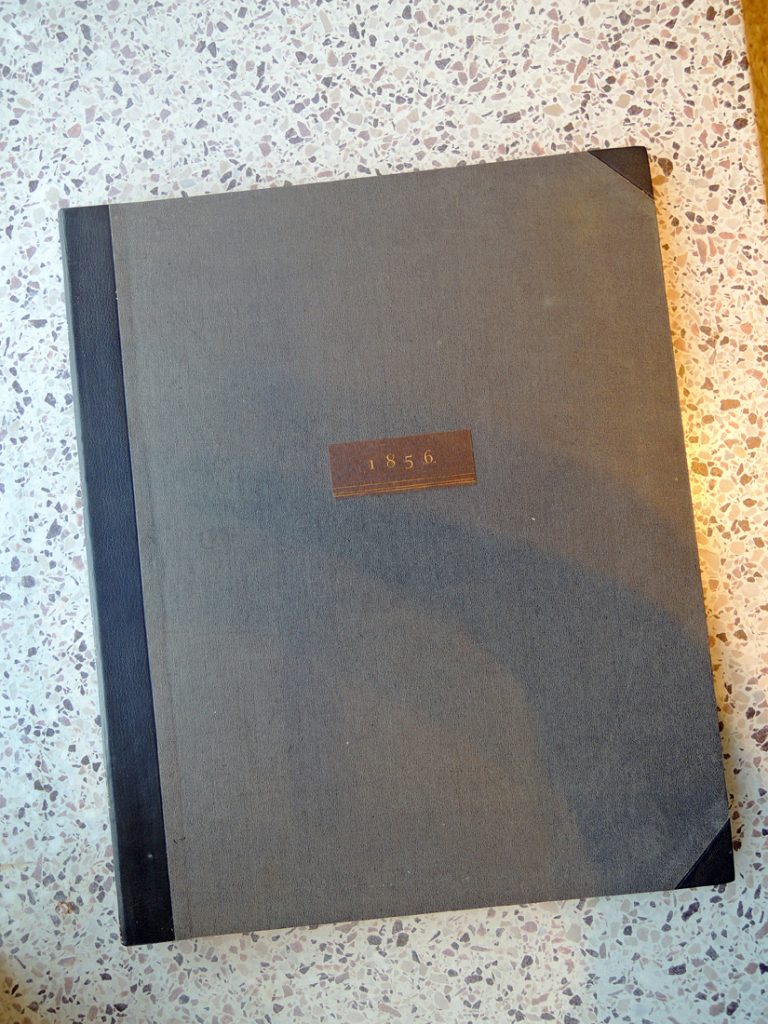 Johannes De Witt Brinckerhoff (1812-1889), Brinckerhoff's Heliographic Likenesses, Developed in Colors from Nature, at the St. Nicholas Gallery… New York [title from label on front pastedown] ([New York City: Brinckerhoff, ca. 1856]). 20 mounted salted paper prints. Graphic Arts Collection GAX 2016- in process