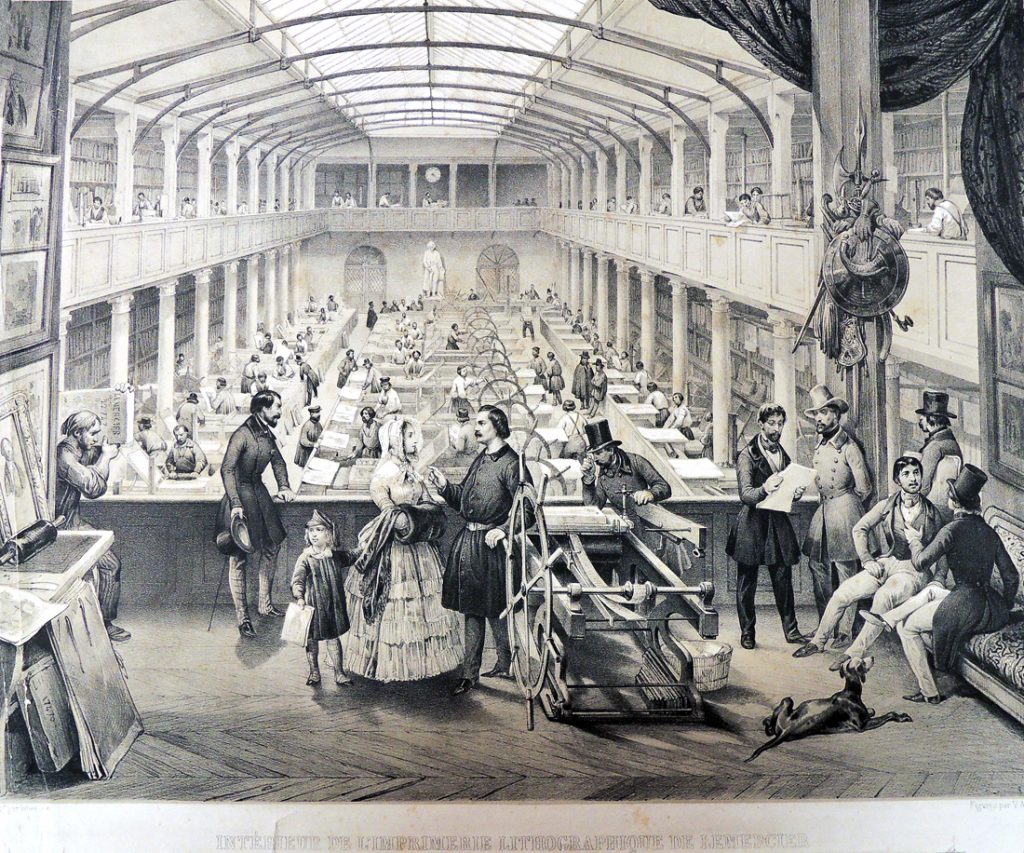 At the center of this rare print, talking to a client, is Joseph Lemercier (1803-1887) the director of the celebrated Paris lithography firm of Lemercier & Cie. Behind him on the main floor are at least thirty lithographic presses, while artists and writers work on the balconies along the sides. Against the walls are cabinets filled with hundreds of Bavarian limestones catalogued and held for reprinting.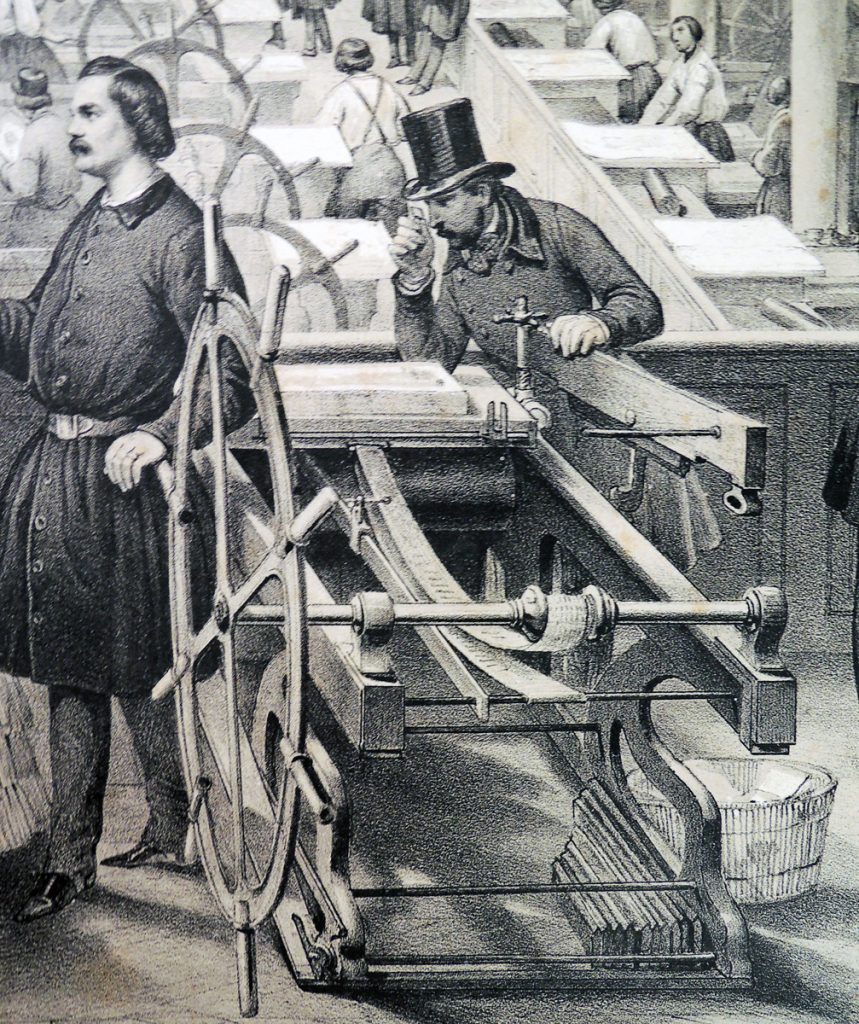 Lemercier learned the art of lithography working at Formentin & Cie and then in the shop of Édouard Knecht, a pupil of Aloys Senefelder. He obtained his license as a printer-lithographer in 1828 and moved to 2 rue Pierre Sarrazin with a single lithographic press. From there, Lemercier moved to a larger studio on 55, rue du Four, Saint-Germain, and finally 57, rue de Seine, where he founded the printing company Lemercier et Cie in 1837. His nephew Alfred Léon Lemercier joined the firm and succeeded him until 1901.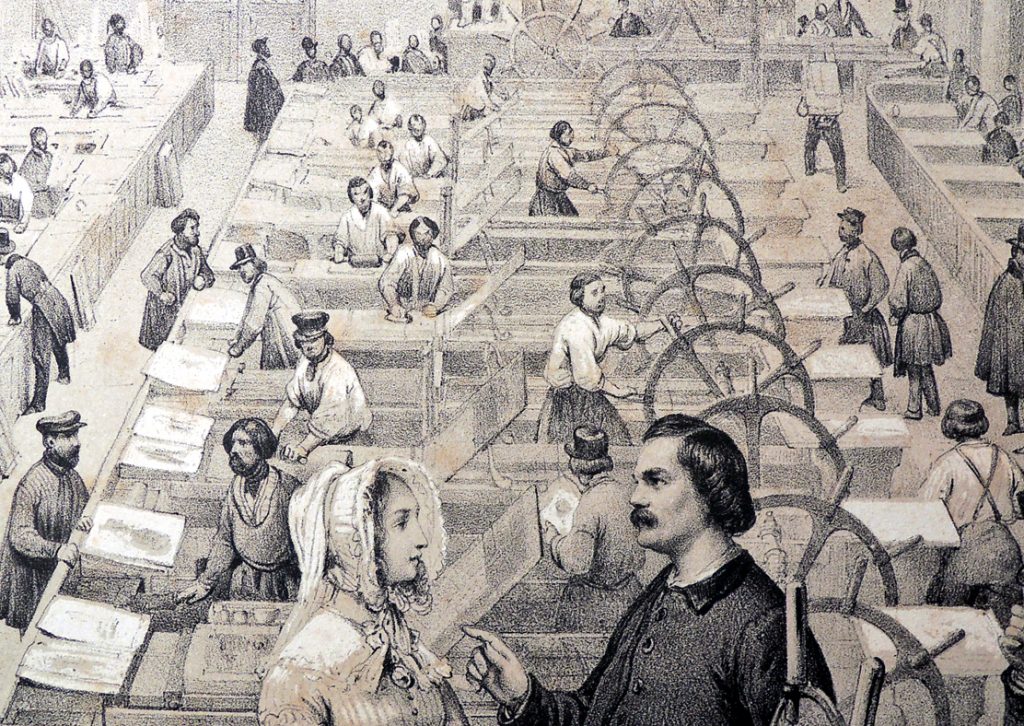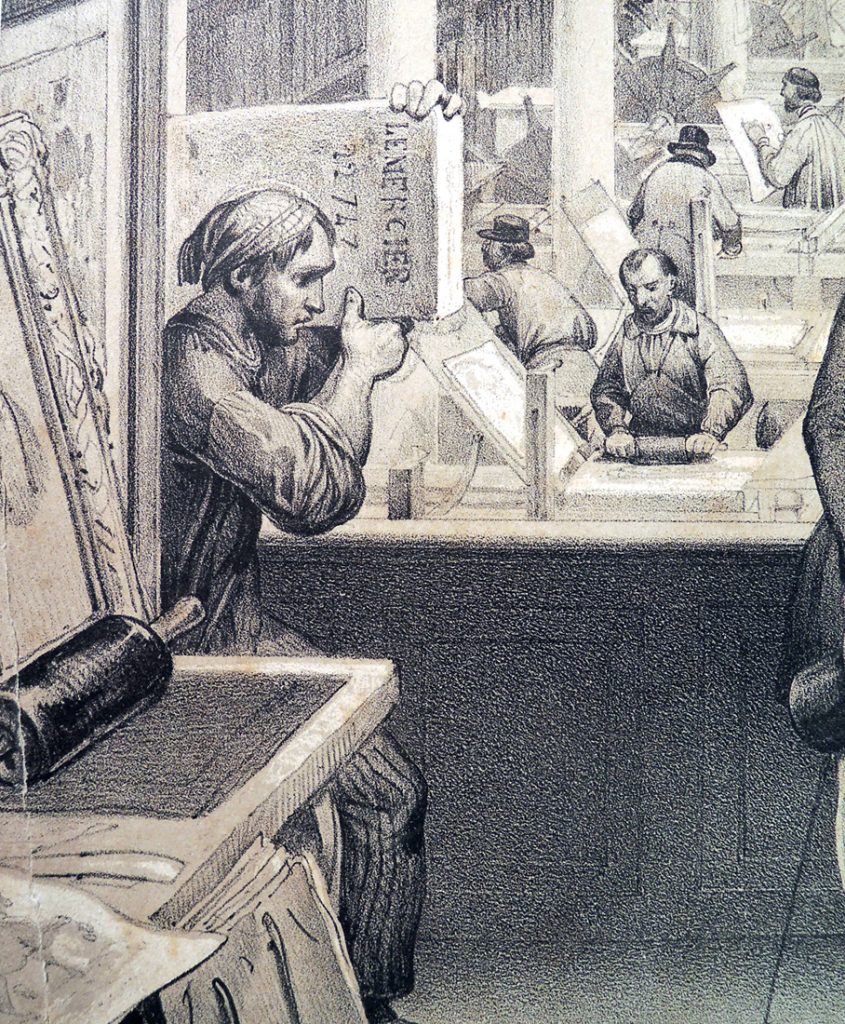 Charles Villemin (active 1835-1849) after a design by Victor Adam (1801-1866), Interieur de l'Imprimerie lithographique de Lemercier (Interior of the Lemercier Lithographic Printing House), printed by Lemercier & Cie., no date (ca. 1842). Lithograph. Graphic Arts Collection GC 077.
See also: Alfred Lemercier, La lithographie Française de 1796 à 1896: et les arts qui s'y rattachent, manuel pratique s'adressant aux artistes et aux imprimeurs (Paris: C. Lorilleux & cie, [1896?]). SAX Oversize NE2349.25 .L453 1896q