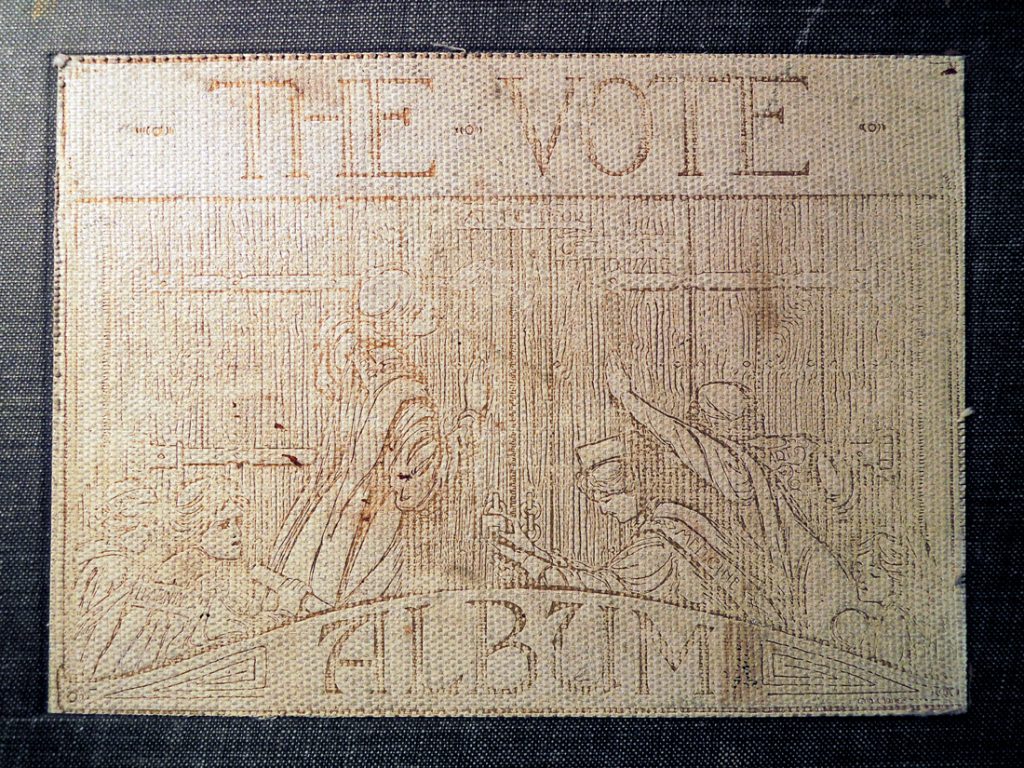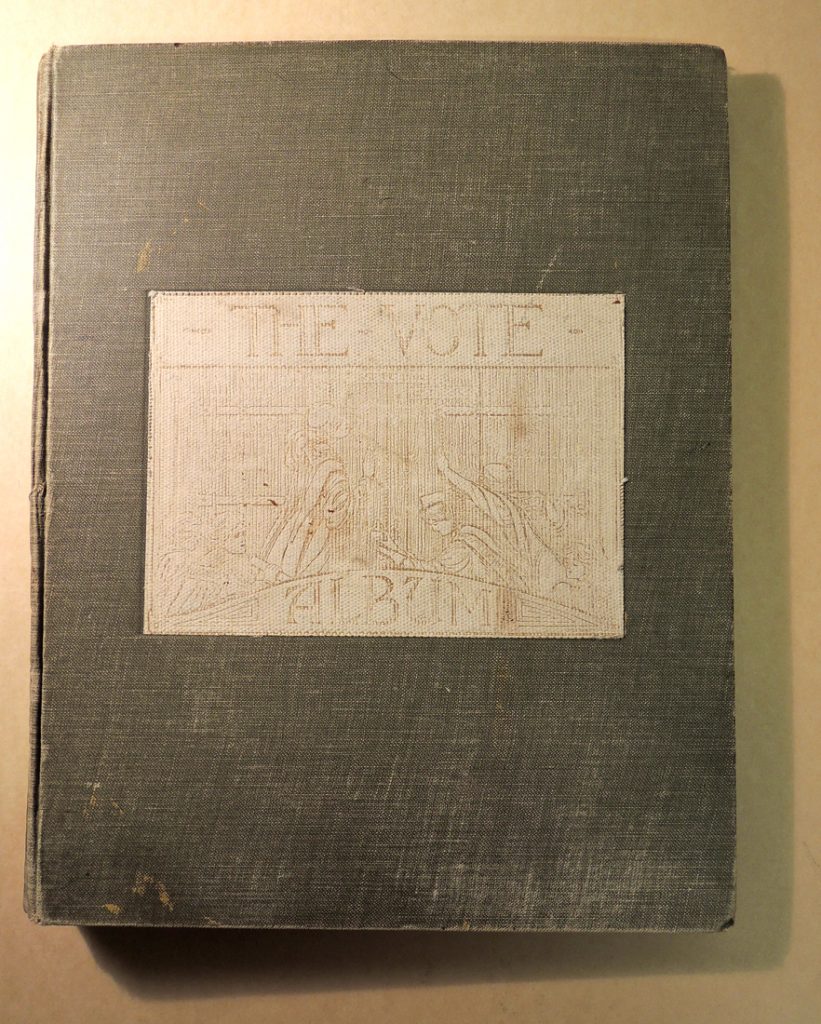 The Vote Album ([London?]: Women's Freedom League, no date [ca. 1910]). Album with 20 green paper leaves cut to house postcards. Graphic Arts Collection GAX 2016- in process
The Graphic Arts Collection recently acquired a rare copy of a postcard album sold by the Women's Freedom League at the height of the "Votes for Women" campaign. The faded white and gold central panel contains the title The Vote Album with a design attributed to Eva Claire showing the Suffragists at the door of the State, which is barred and bolted against them. Seeking entrance are the Women of the Nation: graduates in academic dress standing side by side with working women.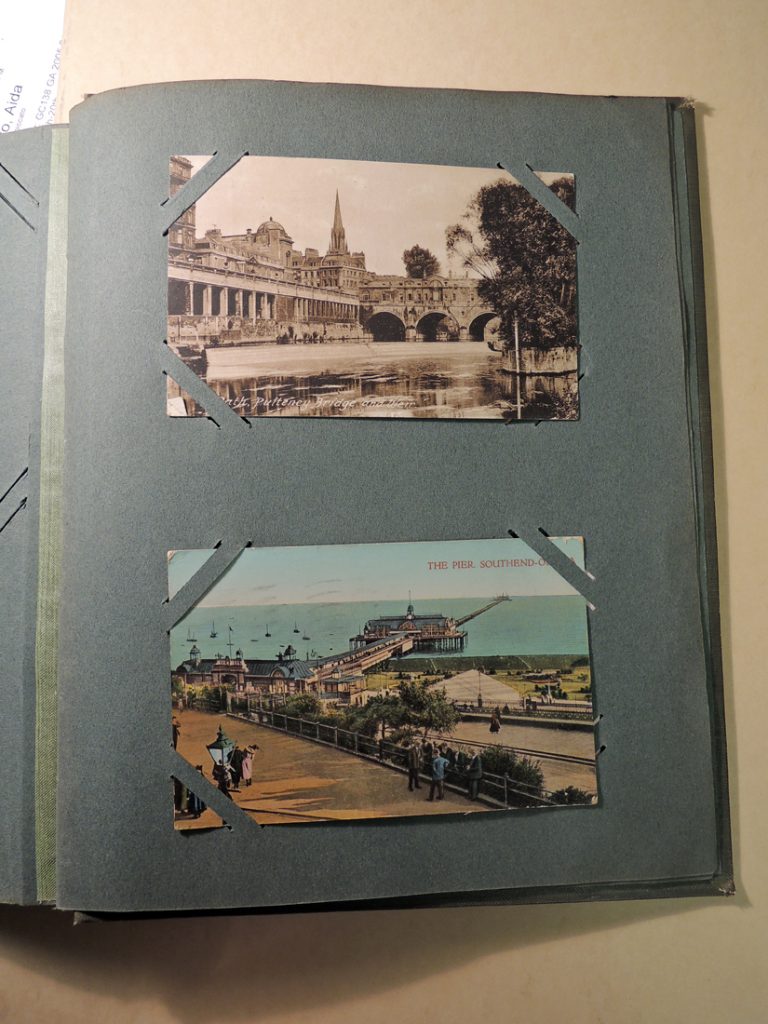 This particular album once belonged to Mrs. Louisa Thomson-Price (nee Sowdon, 1864-1926). She was the daughter of a Tory military family but from an early age rebelled against their way of thinking and became a secularist and a Radical. She was impressed by Charles Bradlaugh of the National Secular Society (NSS) and in 1888, married John Sansom, who was a member of the NSS. Thomson-Price worked as a journalist from around 1886, as a political writer (then a very unusual area for women), and drew cartoons for a radical journal, Political World. She was also a member of the Council of the Society of Women Journalists. After the death of her first husband in 1907 she married George Thomson Price.
Thanks to Ed Smith and Elizabeth Crawford for their research on the album, repeated here.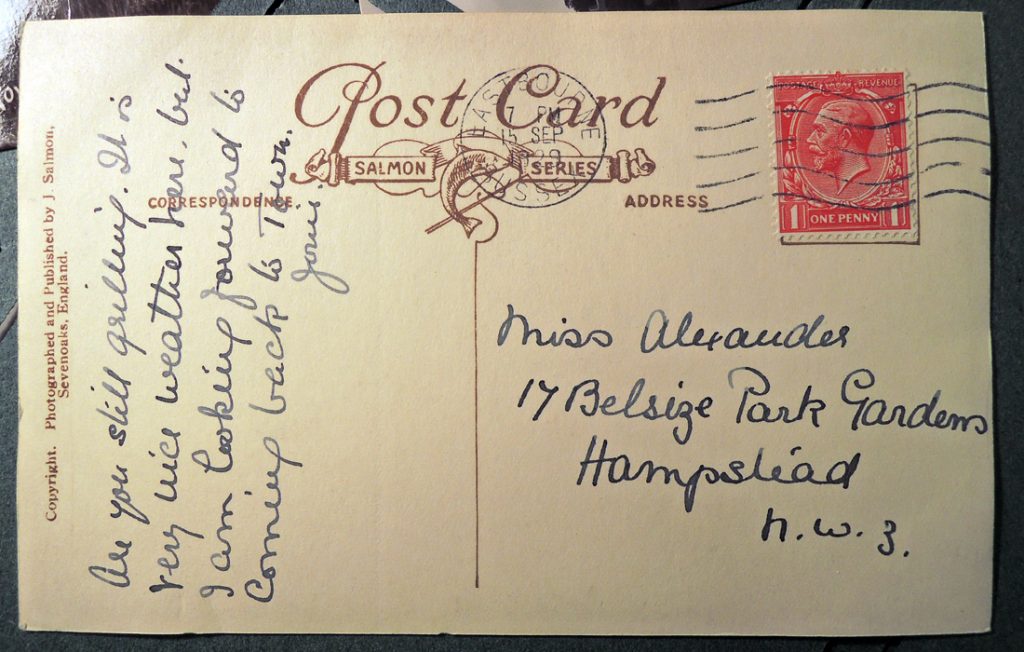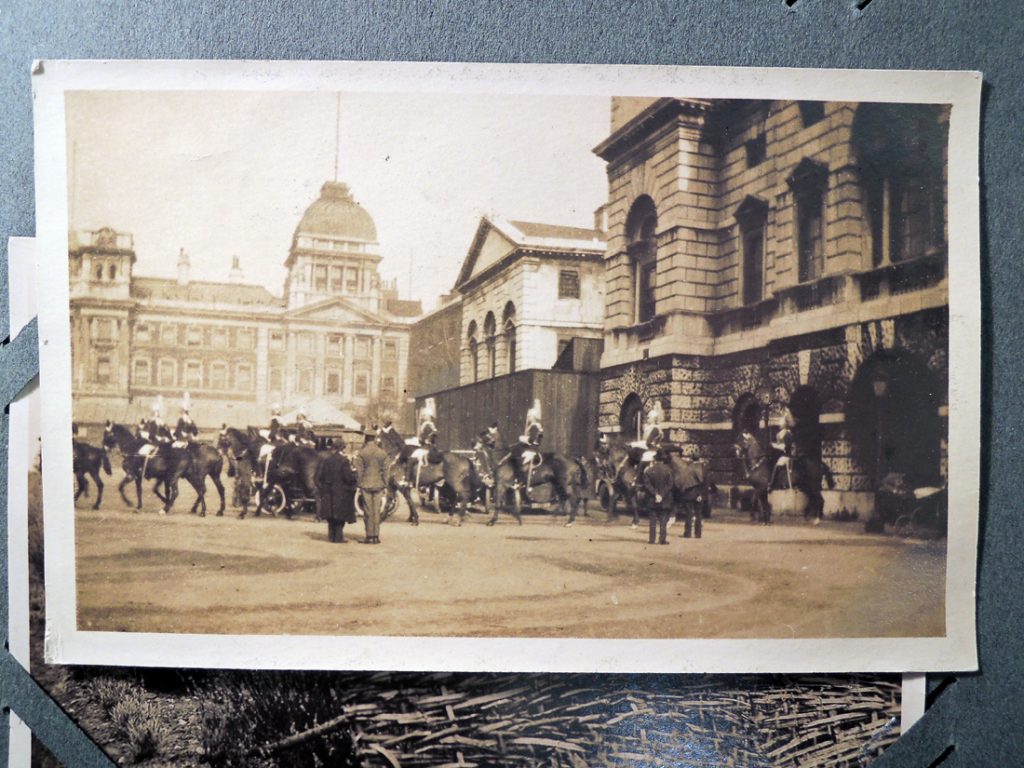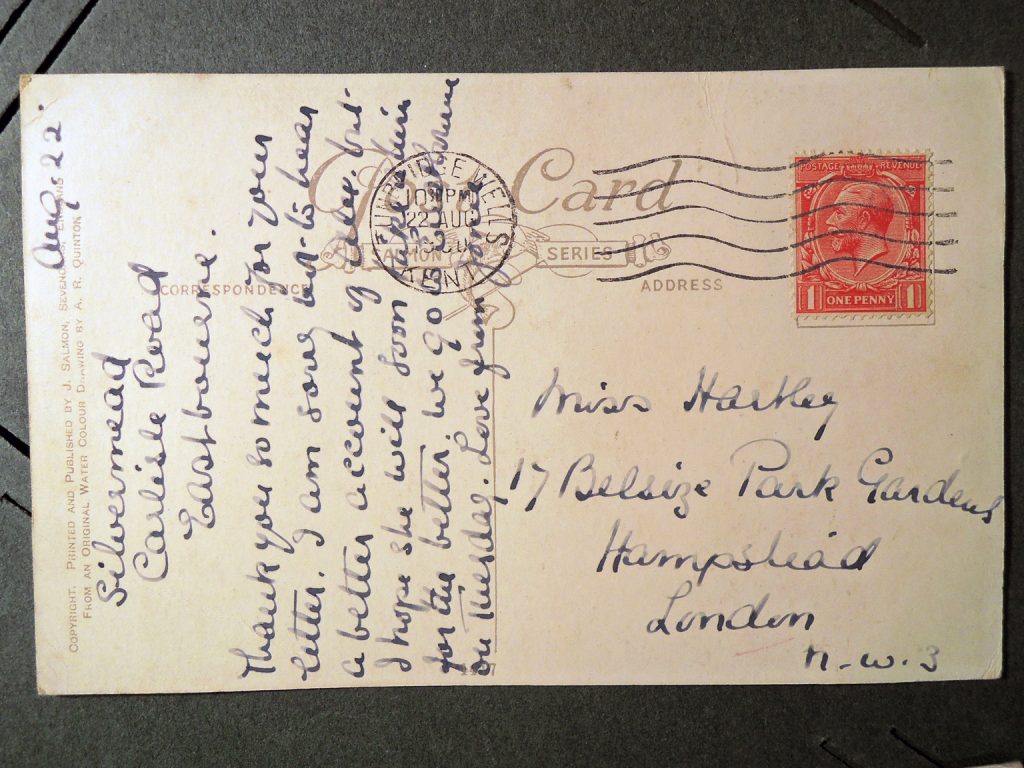 Price was an early member of the Women's Freedom League (WFL), became a consultant editor of its paper, The Vote, and then, a director of its firm: Minerva Publishing. Price took part in the WFL picket of the House of Commons and was very much in favor of this type of militancy. In her will she left £250 to the WFL and £1000 to endow a "Louisa Thomson Price bed" at the Elizabeth Garrett Anderson Hospital.
When she died Thomson-Price was living at 17 Belsize Park Gardens, Hampstead, and her will was witnessed by Edith Alexander, a professional nurse who ran a nursing home at that address. Also living there were Miss Edith Alexandra Hartley and Miss Martha Poles Hartley, the latter being the elder sister of the father of the novelist, L.P. Hartley. It is assumed that after Mrs. Thomson Price's death The Vote Album remained in her home and was taken over by Miss Alexander as a place to put her own postcards, none of which have any suffrage relevance.
See also: Marion Holmes (died 1943), The A.B.C. of votes for women ([London]: Women's Freedom League, [1912?])
And
Teresa Billington-Greig (1877-1964), Suffragist tactics (London: Women's Freedom League, [191-]).