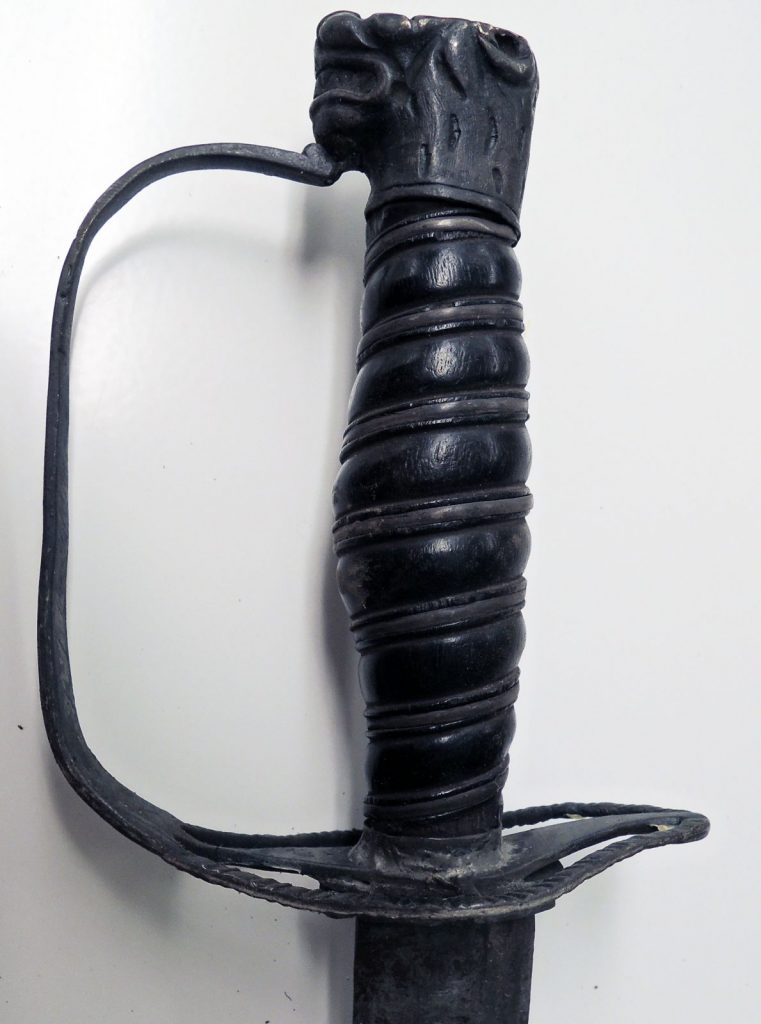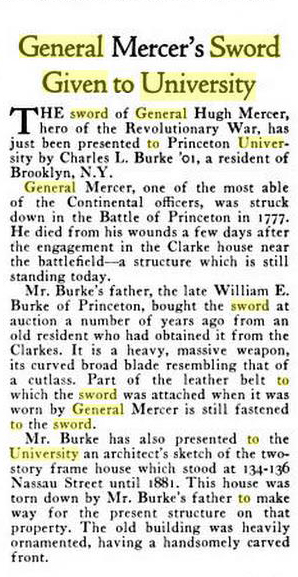 On May 31, 1929, The Princeton Alumni Weekly announced that Charles L. Burke, '01, had presented General Hugh Mercer's sword to the University. Today, we were asked if we still have it.
Rare Books and Special Collections does have a collection of rifles, swords, spears, and other armaments but Mercer's sword is not specifically labeled. https://blogs.princeton.edu/graphicarts/2012/08/post_36.html
Several of the collection's swords have leather belts or other straps still attached. Several have curved blades. Several could be considered heavy and/or massive weapons. We are consulting with experts but in the meantime, do you recognize Mercer's sword?
Hugh Mercer (1726-1777) was a soldier, a physician, and a close friend to George Washington. Mercer died as a result of his wounds received at the Battle of Princeton and became a fallen hero and rallying symbol of the American Revolution.
Here might be an answer to the question: http://www.philly.com/philly/news/Sword-of-Princeton-hero-to-be-displayed-at-American-Revolution-museim.html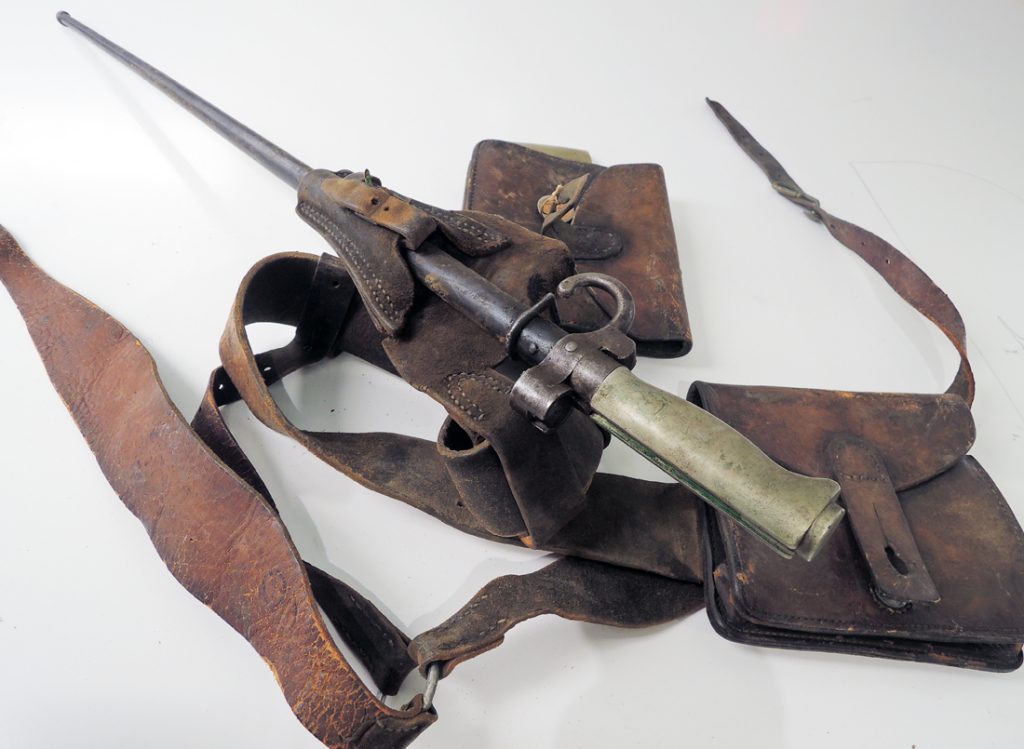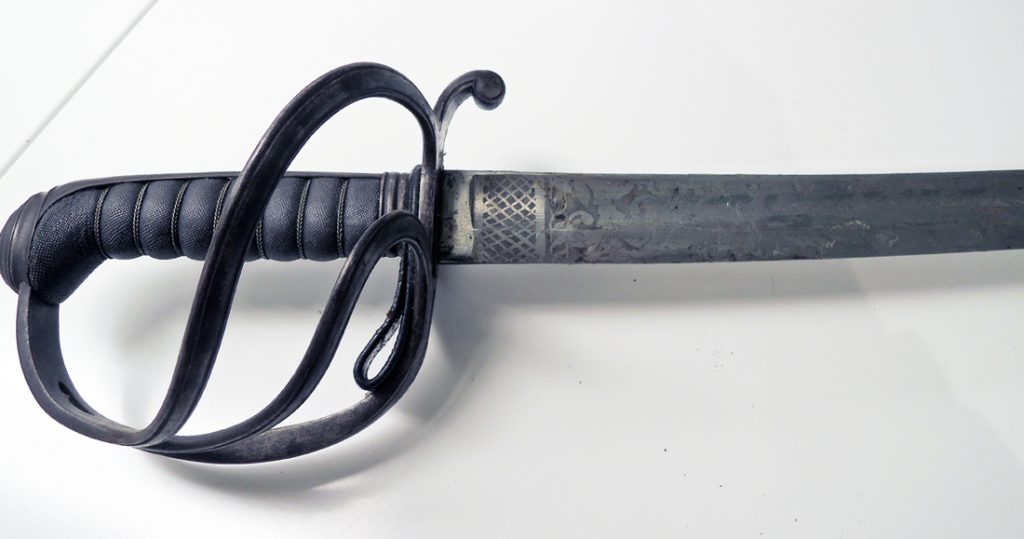 A detail of this sword's engraved blade is below.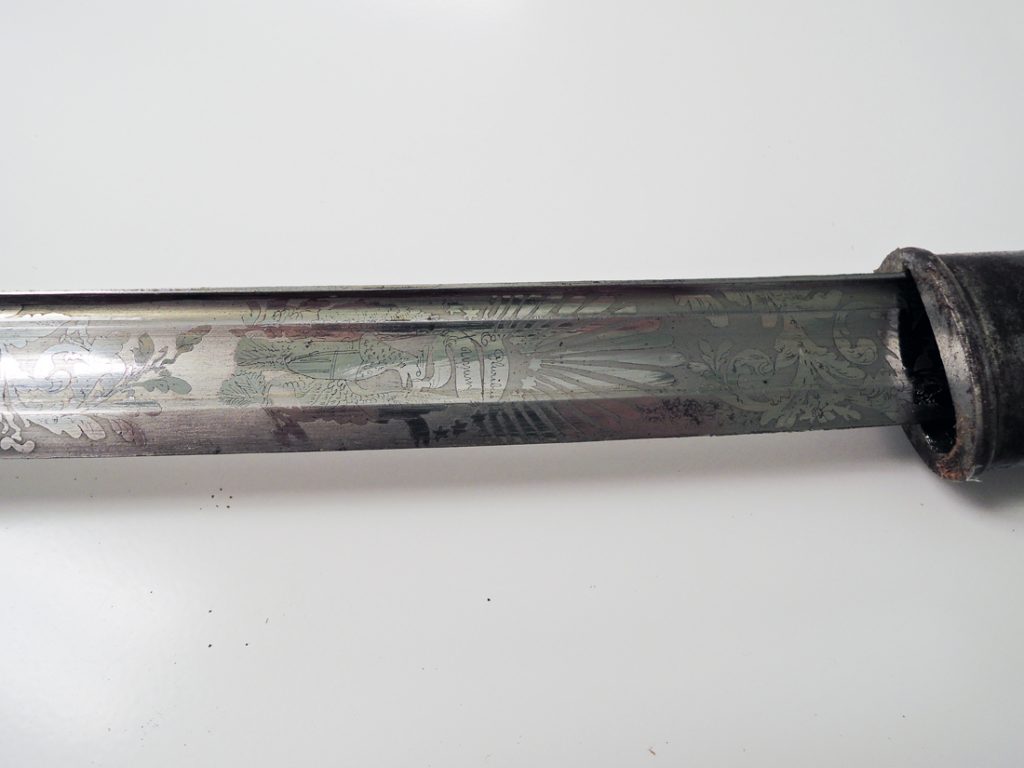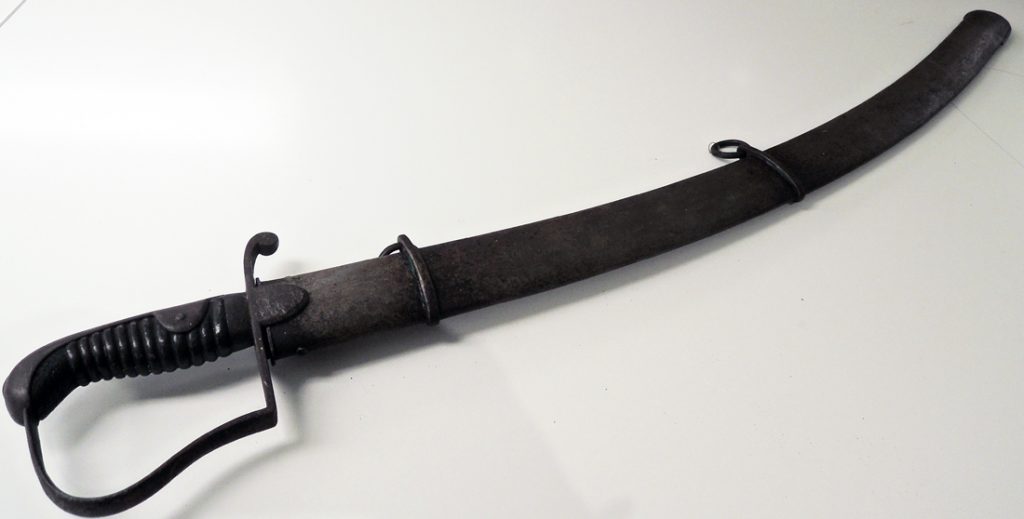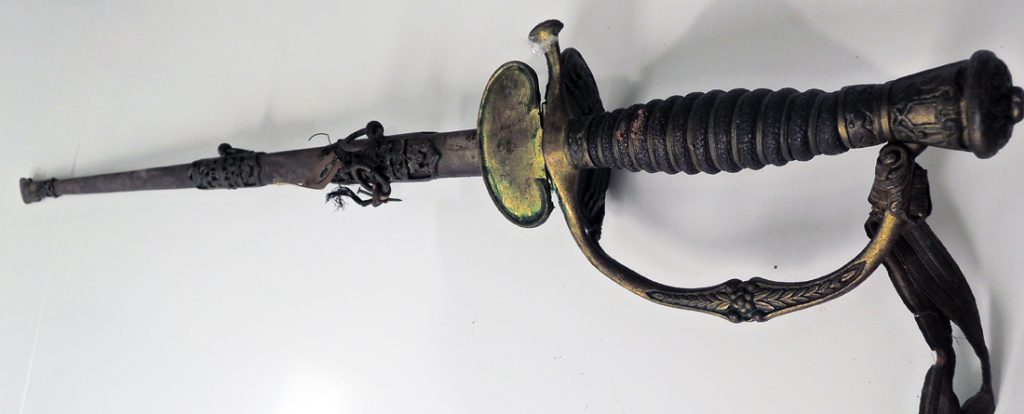 Detail of tag below.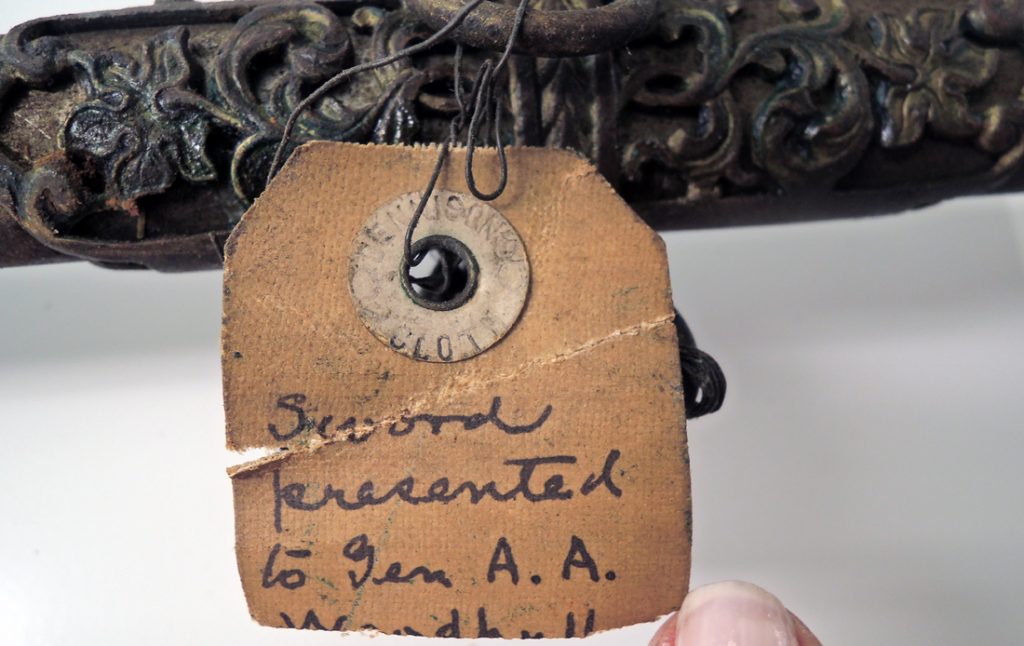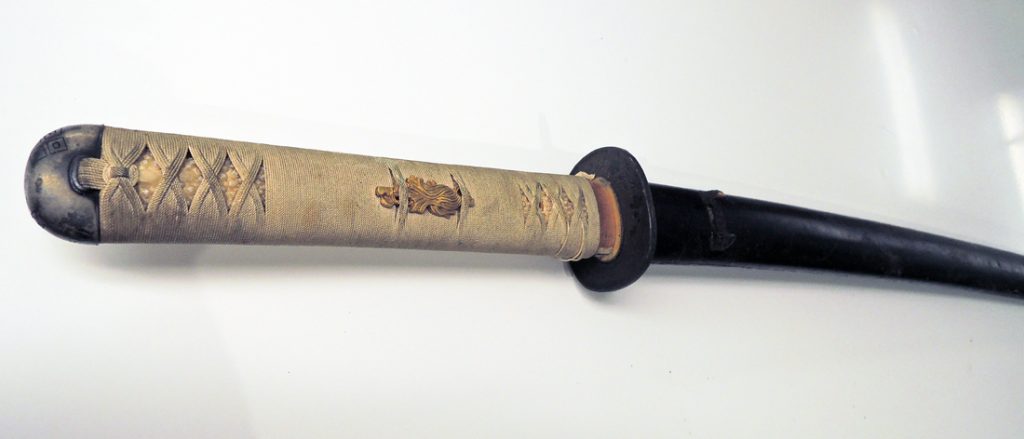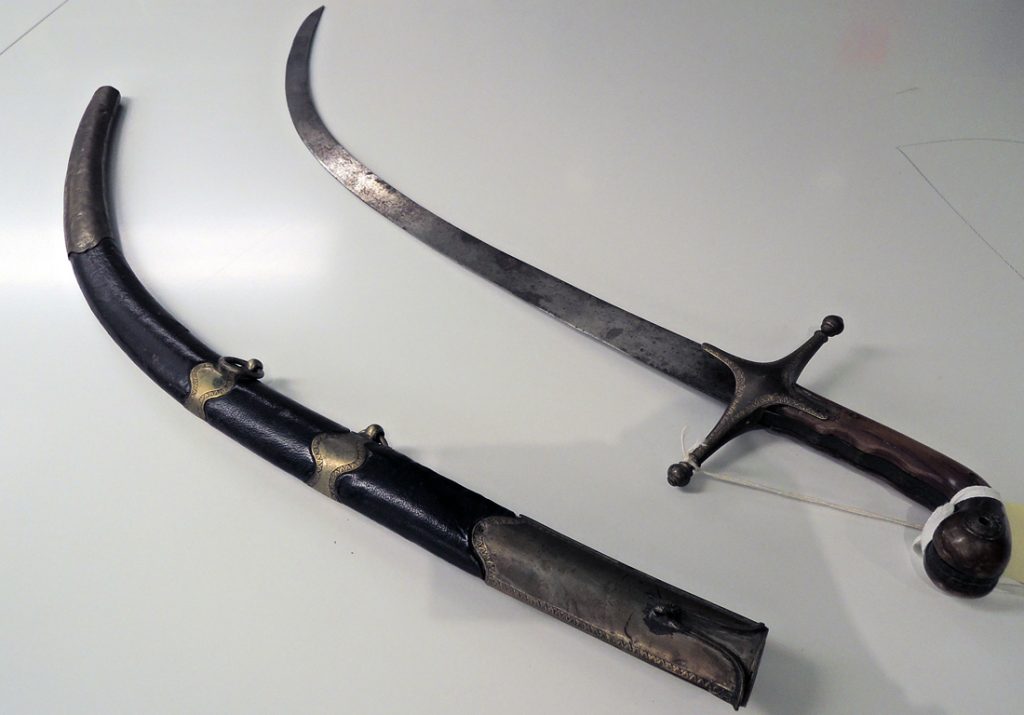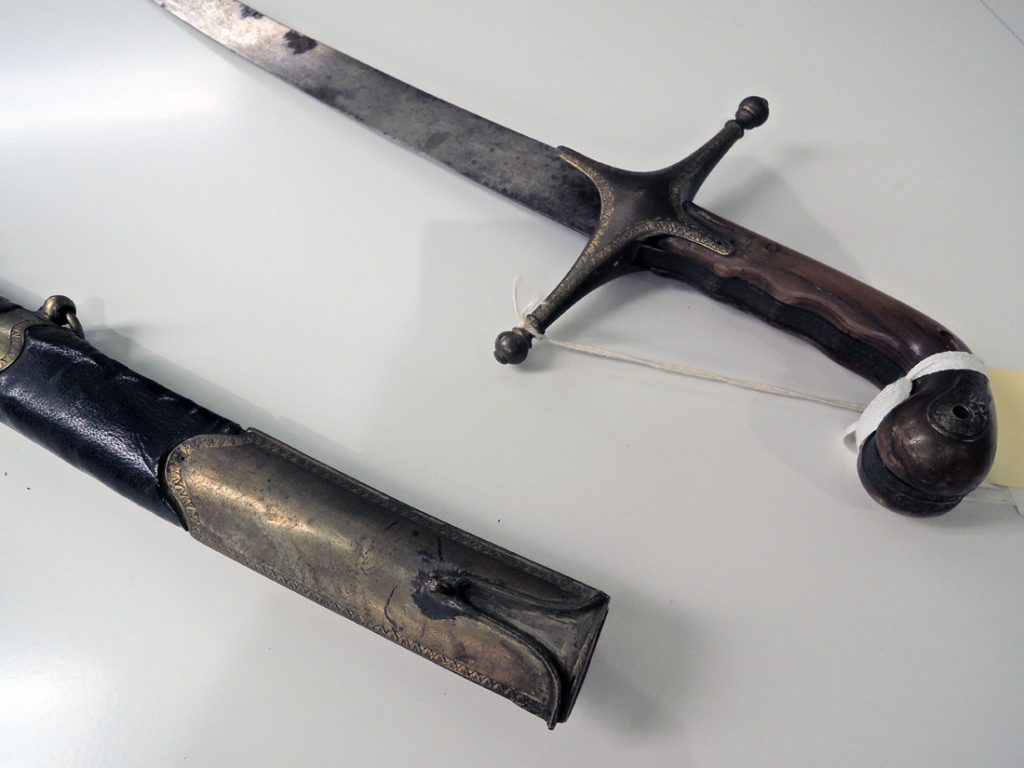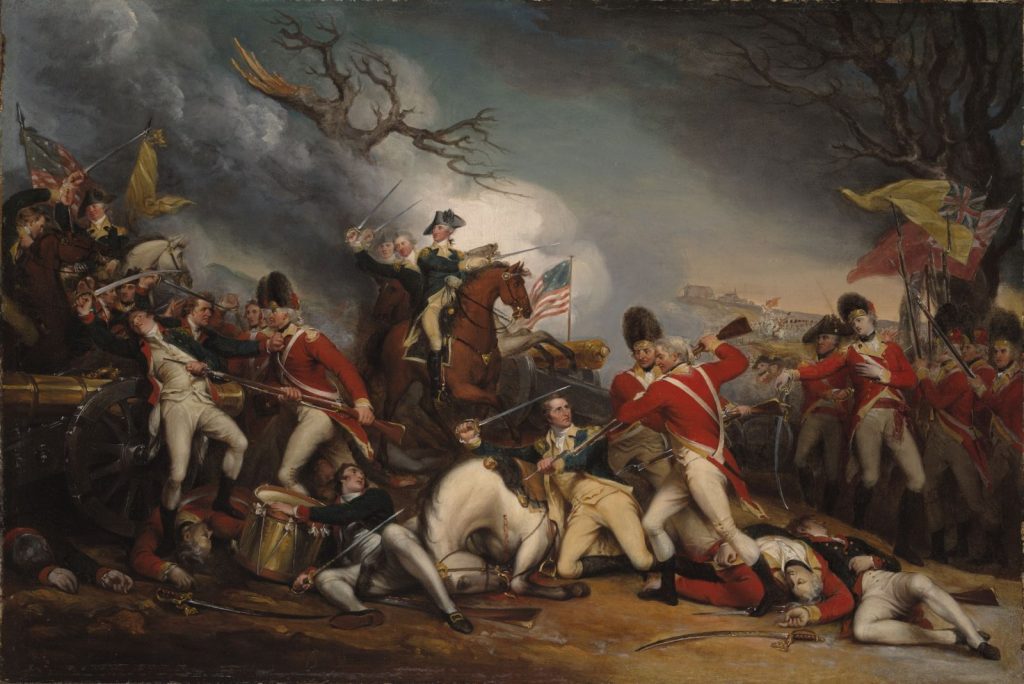 The Death of Mercer, ca. 1789-ca. 1831, oil painting, Yale University. 1832.6.1