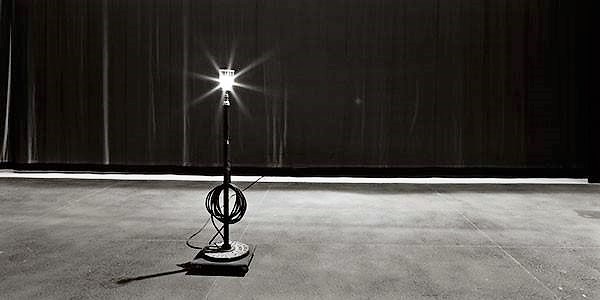 We are invited to join McCarter Theatre Center, Princeton University Triangle Club, and the Princeton University Lewis Center for the Arts Program in Theater on Thursday, January 19, 2017, for a brief gathering on the lawn outside the Matthews Theatre to launch The Ghostlight Project. This event is free and open to the public. http://arts.princeton.edu/events/the-ghostlight-project/
The Ghostlight Project aims to create spaces that will serve as beacons of light in the coming years, the hoped-for outcome of which is a network of people across the country working to support vulnerable communities. These gatherings are a public affirmation of each theater's commitment to diversity and inclusion. They are a pledge to stand for and protect the values of inclusion, participation, and compassion for everyone regardless of race, class, religion, country of origin, immigration status, (dis)ability, gender identity, or sexual orientation.
Organizers ask that participants begin to arrive starting at 5:00 p.m. At 5:30 p.m., a series of brief remarks will commence, followed by a group "moment of light." The event will conclude by 6:00 p.m. For more information about The Ghostlight Project, including a full list of participating theaters, visit www.theghostlightproject.com.