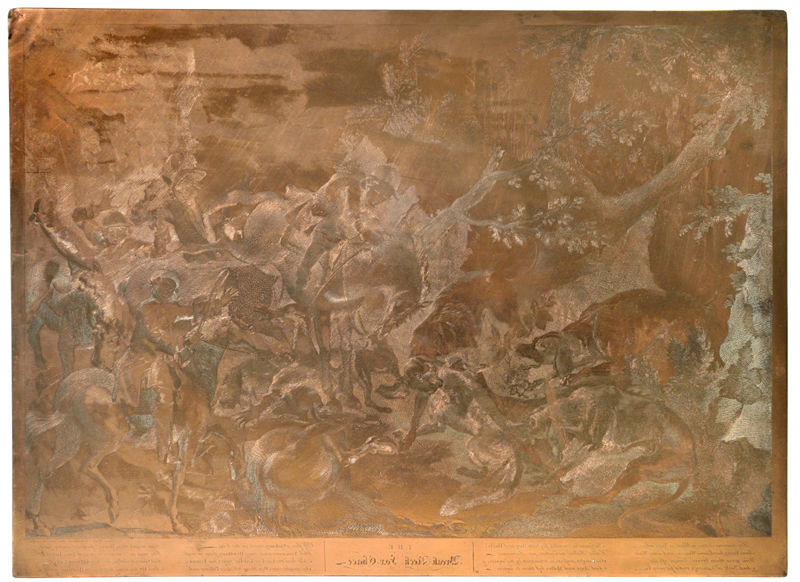 The Graphic Arts Collection recently acquired a copper printing plate (35 x 47 cm) for "The Break-Neck Fox Chase," designed and engraved by George Bickham, the Younger (ca. 1706-1771), dated June 1743. There are no prints in any institutional collection pulled from this plate. If you find one, please let us know.
The verse, presumably written by the artist, begins,
"By various Turns as Men on Taste refines
Some Foxes hunt, some Women, and some Wine;
Wine gives them Fevers; Women oft the
And Neck or Nothing's risk'd for every Fox."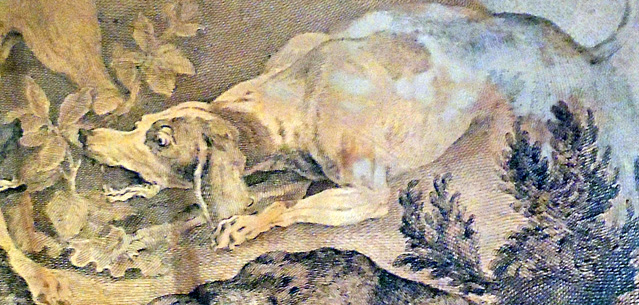 Plate detail
At the time of this engraving, the prolific artist sold his work from two London shops, one at Blackmoor's Head within the Exeter-Exchange in the Strand, and at May's Buildings, Covent Garden. Later, he moved west to Kew-Lane in Richmond, teaching and selling from his home. As an added incentive to get his patrons to make the long trip, Bickham advertised that anyone who came (and purchased a print), could see his celebrated female Egyptian mummy.
The plan was successful and preparations were made to build a larger studio with exhibition space. Unfortunately, Bickham died before it was finished and on September 18, 1771, the Public Advertiser announced a sale of the artist's property. "A piece of ground, 36 feet in front; and 93 feet in depth, where on is now built by the late ingenious Mr. George Bickham, a large commodious Room . . . intended for an exhibition room, forming an octagon in the inside with a large sky-light and gallery to ditto, the angular parts formed for lodging rooms; the whole is very nearly completed and was stopped on account of Mr. Bickham's death."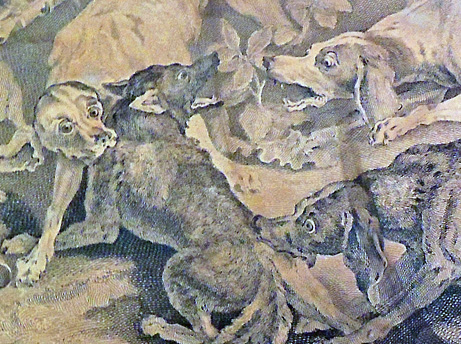 The following year in December 1772, it took four nights to auction off Bickham's belongings, described as "the remainder of the valuable stock in Trade of the late Mr. George Bickham; consisting of the Whole of his valuable scarce Prints, Drawings, Books of Penmanship, and Letter-press; together with the original Drawings by Gravelot [pseudonym for Hubert-François Bourguignon 1699-1773], beautiful Manuscript Pieces, and other Curiosities collected by the late Mr. George Bickham, sen., including a very perfect Egyptian Mummy and Coffin, in the highest preservation, allowed to be the finest in all Europe, and divers other valuable effects."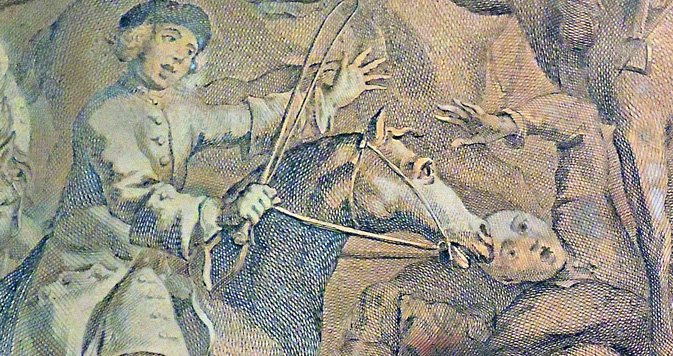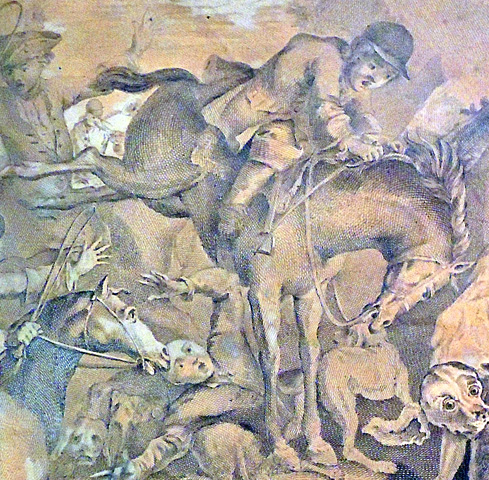 Plate detail