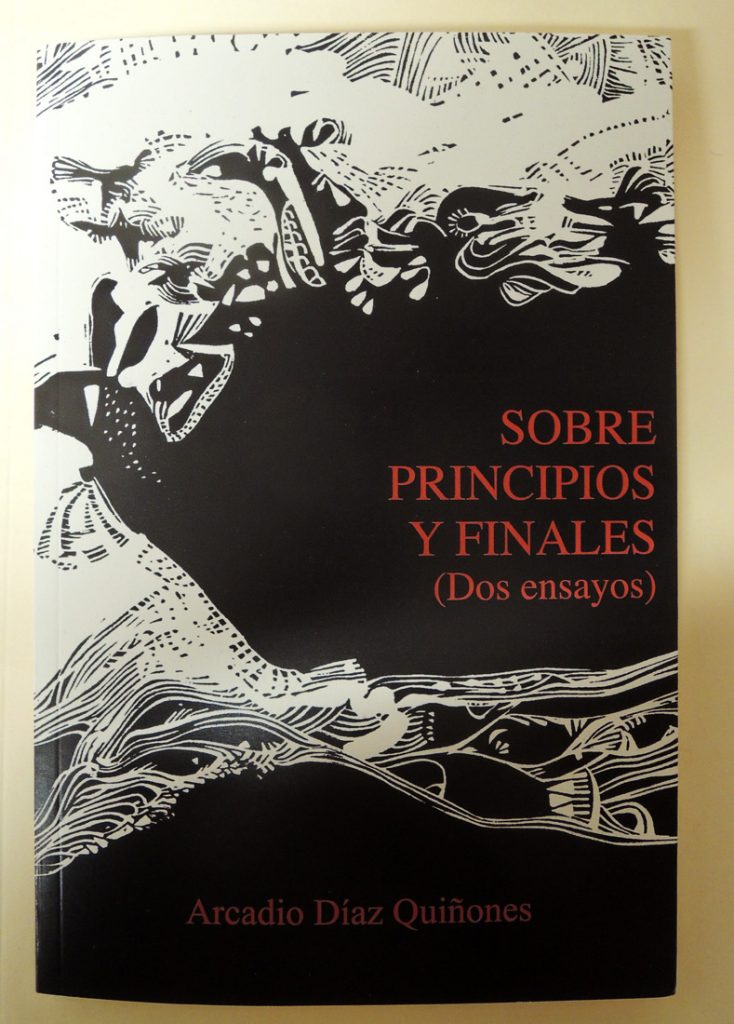 On October 28, 2016, Arcadio Díaz Quiñones, emeritus professor of Spanish and Portuguese Languages, and former director of the Program in Latin American Studies at Princeton University, was given the distinction of Humanist of the Year 2016 by the Puerto Rican Foundation of the Humanities (FPH). Granted annually, this award recognizes Puerto Ricans who, through their life and work, have made significant contributions to the diffusion of humanistic knowledge. The ceremony took place at the Jesús María Sanromá Theater of the Conservatory of Music of Puerto Rico, in Miramar.
In addition, the FPH published a limited edition book with two essays by Dr. Díaz Quiñones, entitled Sobre principios y finales or About Beginnings and Endings. The Graphic Arts Collection is proud to have acquired copy 15 from the edition of 250.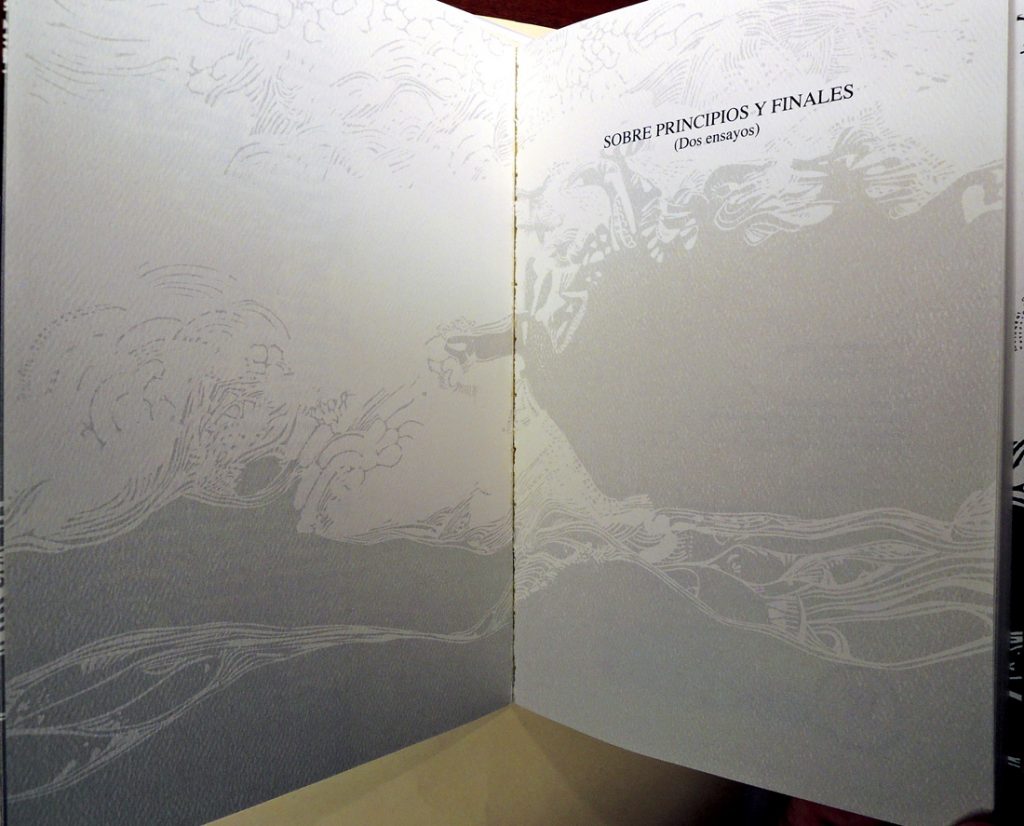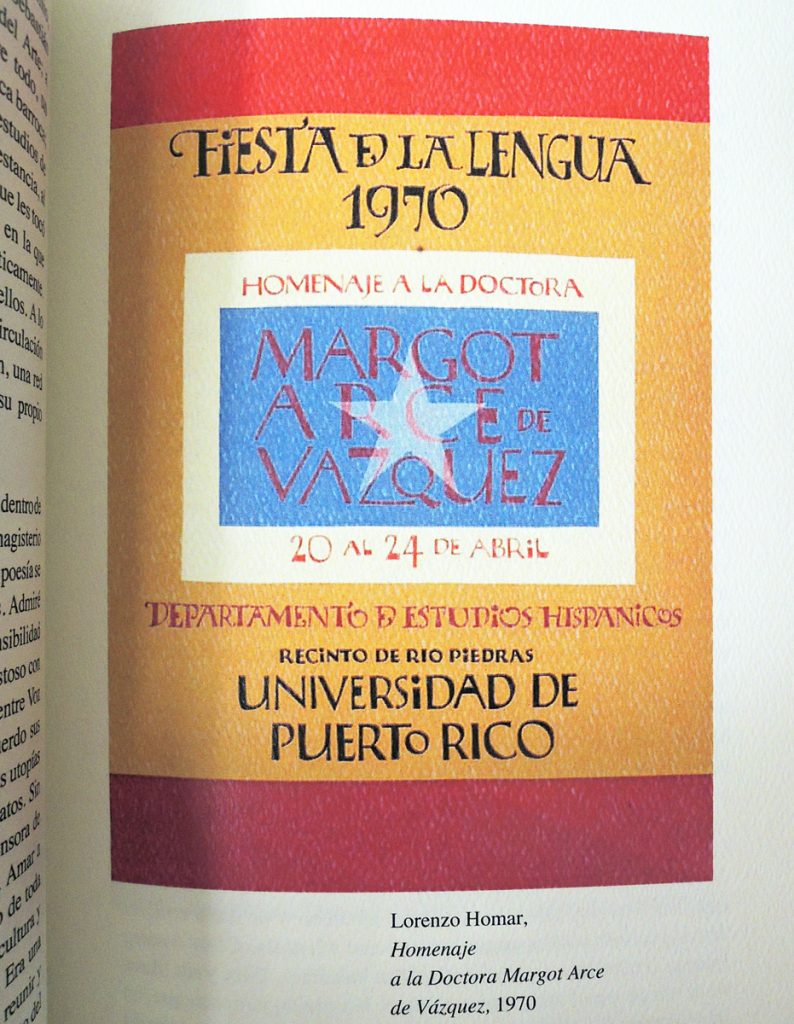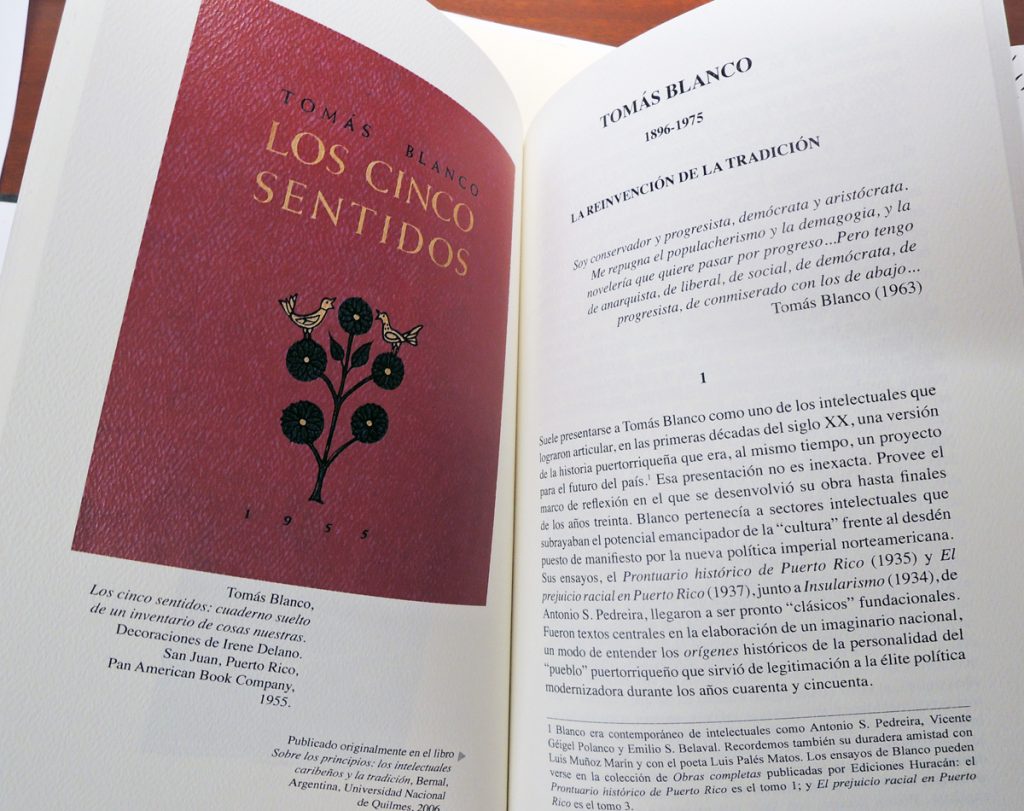 The FPH is a non-profit organization affiliated with the National Endowment for the Humanities and dedicated to exalting humanistic values through the development of programs and activities that stimulate the analysis and dissemination of knowledge related to the Puerto Rican humanistic experience, educational innovation, and social history.
http://www.fphpr.org/es/content/humanista-del-a%C3%B1o-2016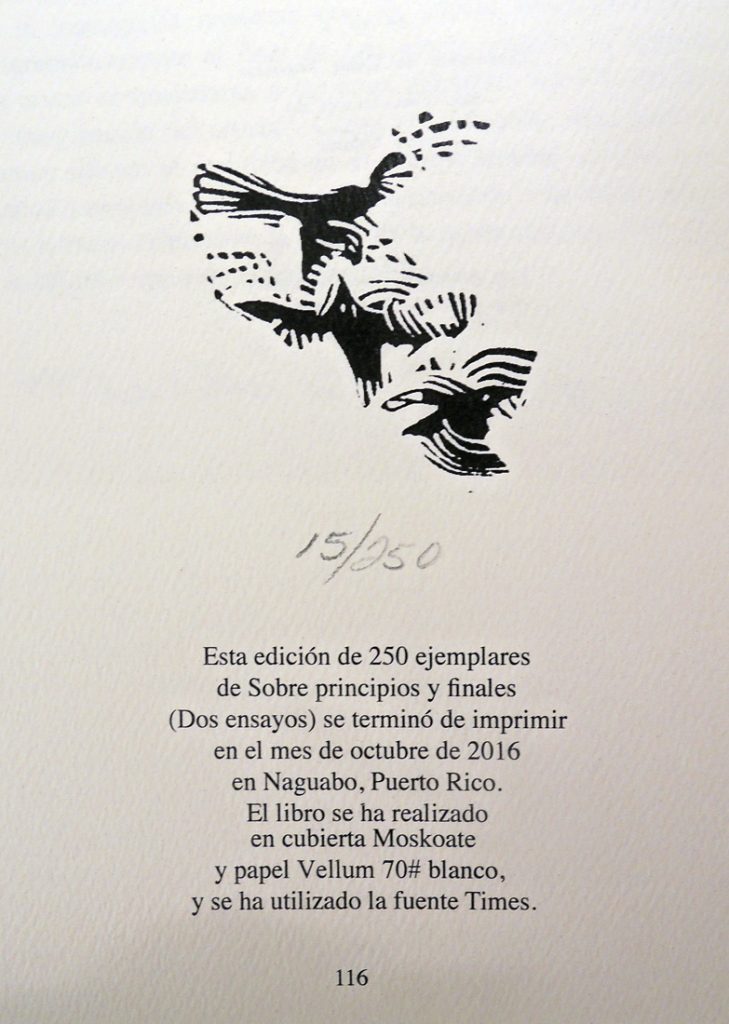 Arcadio Díaz Quiñones, Sobre principios y finales [About Beginnings and Endings] (Naguabo, Puerto Rico: Puerto Rican Foundation of the Humanities, 2016). Copy 15 of 250. Graphic Arts Collection GAX 2017- in process