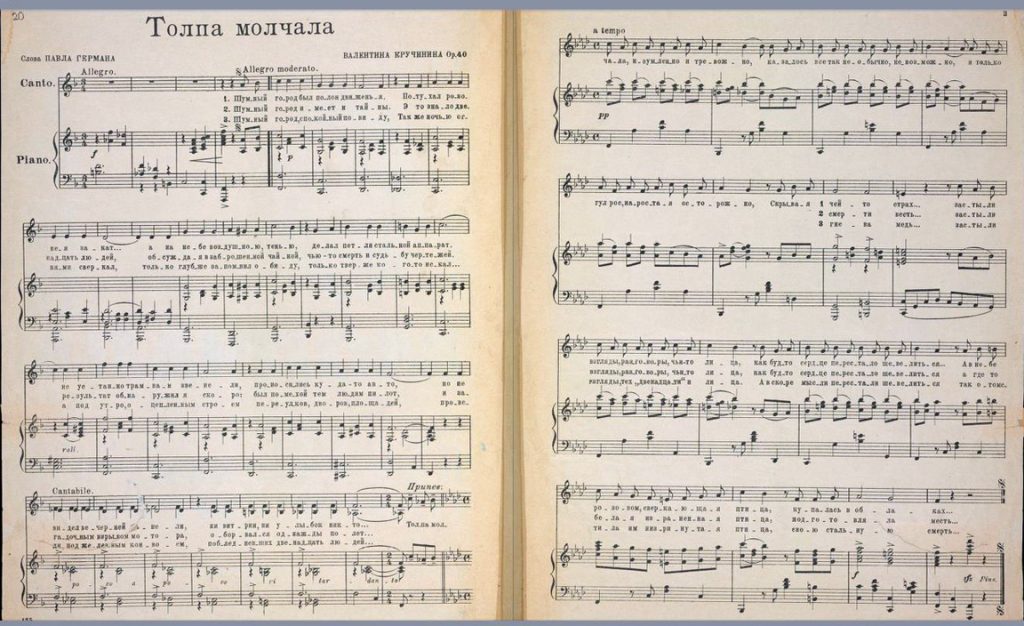 Last spring, the Graphic Arts Collection, together with Thomas Keenan, Slavic, East European, and Eurasian librarian, purchased 100 pieces of illustrated Early Soviet sheet music: https://graphicarts.princeton.edu/2016/05/03/illustrated-russian-sheet-music/.
Over the year, the collection has been conserved, catalogued, rehoused, and digitized. We are happy to announce these fragile sheets are now available online at: http://pudl.princeton.edu/objects/fd0d3495-faf0-4262-b135-e10add322ad9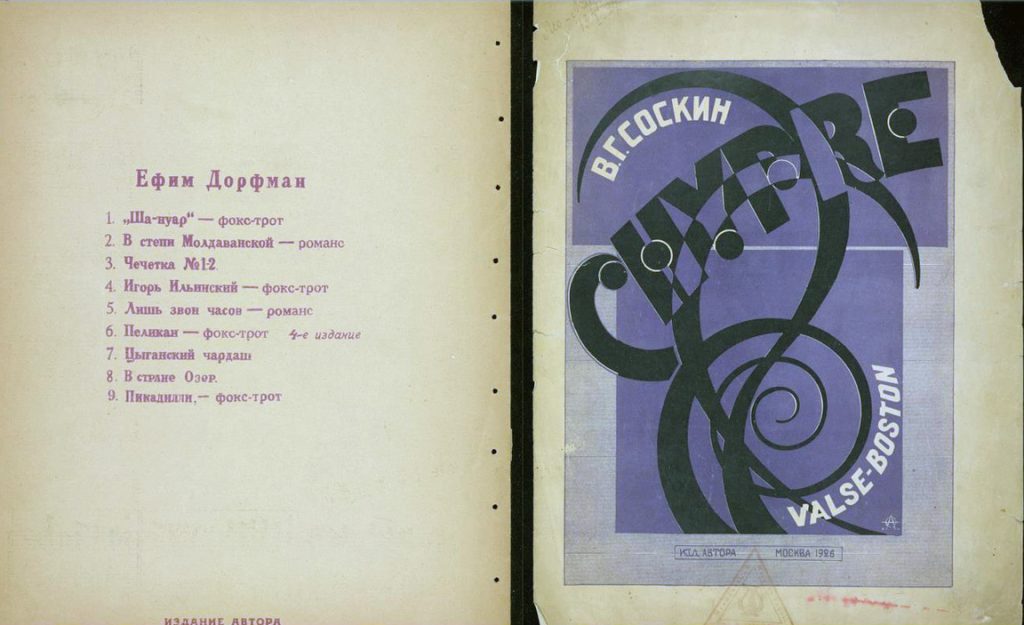 The collection includes music scores published from 1920 to 1937, with numerous composers and lyricists (primarily Russian but also European and American) represented. Most scores were published in Moscow or Leningrad. Other imprints include Rostov-na-Donu, Kiev, Kharʹkov, and Tiflis; and most are popular music, jazz or dance music. The covers were designed by many different artists.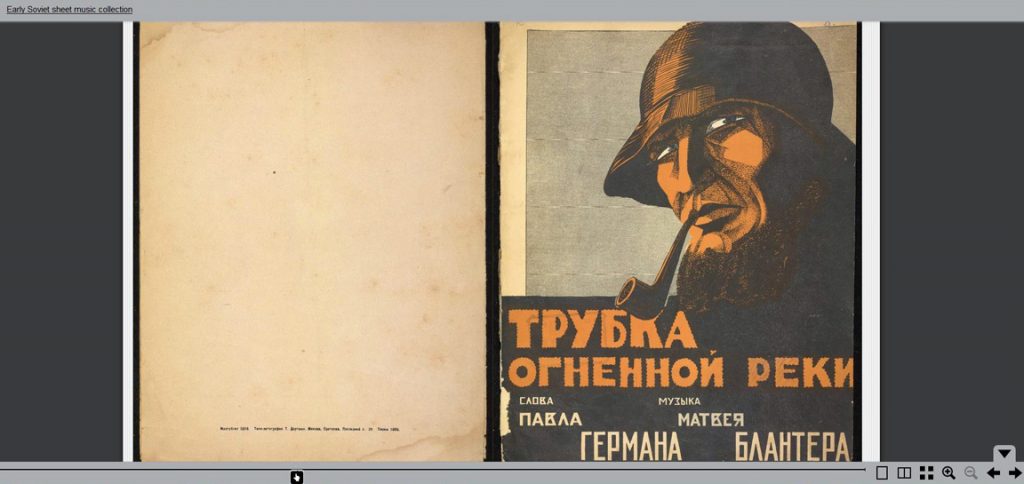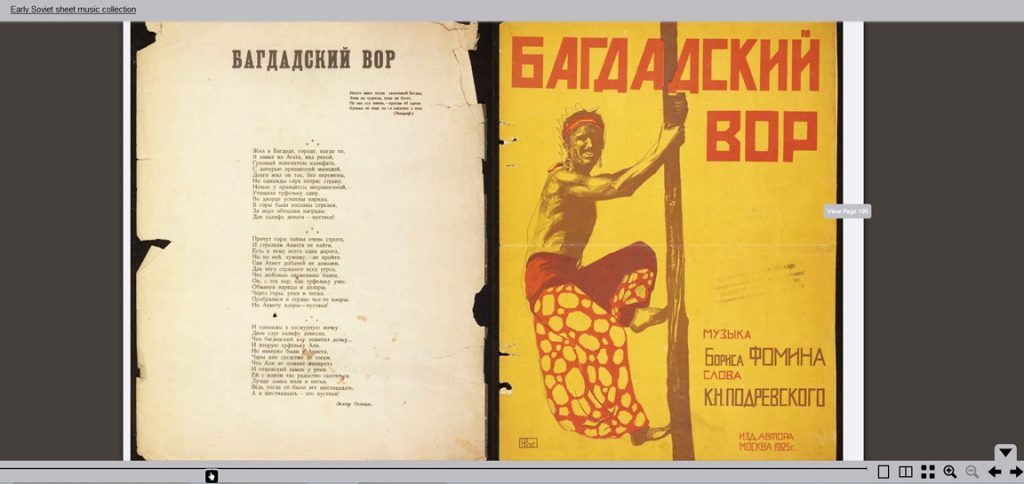 Many staff members worked on this project but thanks in particular to Joyce Bell, who did the coding in record time so that the collection would be ready for the spring semester.
Here is the call number if you would like to come to our reading room and see them in person: Graphic Arts Collection. F-000050. Here is a pdf list of the complete set of 100 pieces of music: Link