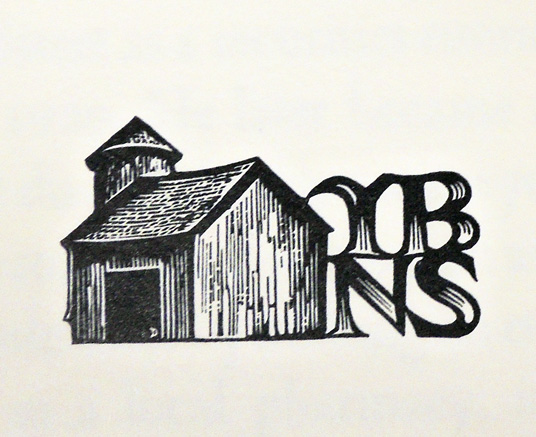 The Graphic Arts Collection has substantial holdings of twentieth-century fine press editions but we recently filled in some gaps in our collection of Yellow Barn Press (YBP) books with wood engravings by John DePol (1913-2004). These represent a collaboration between DePol and YBP printer Neil Shaver that lasted from 1983 until the DePol's death in 2004.
Here's a biographical note from the records of the YBP, held at the University of Iowa Libraries. "In 1966, Shaver and his wife Fran moved to rural Iowa, outside of Council Bluffs. On the property was a barn, which Shaver and Fran cleaned up and turned into his printing studio. Fran is credited with coming with the name Yellow Barn Press. In 1980, Shaver sold his grocery business and retired, turning his printing avocation into his vocation. He printed about two books a year. The first books were on the Washington press, but after his sixth book, he began printing his books on a Vandercook, which is easier for one person to operate.
In 1983, he took a course from John Anderson at Fairleigh Dickinson University in New Jersey, and he and Anderson communicated from that point on until Anderson died in 1997. One of Shaver's books about printing is about Anderson's Pickering Press. . . Due to failing eyesight, Shaver closed the press in 2005, having brought out over thirty books."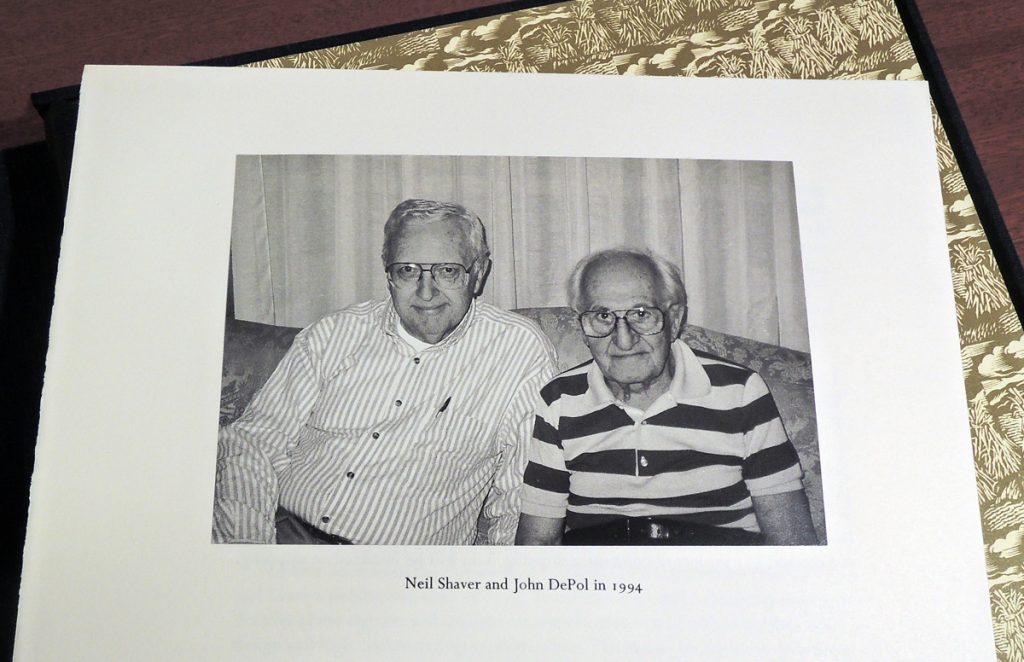 Photograph posted with the records of the Yellow Barn Press at the University of Iowa Library.
Here are the titles we've been able to acquire and a few images:
1. American Iron Hand Presses, #40/180, signed by Steve Saxe.
2. Ben Franklin on Lead Hazards, inscribed & dated by John.
3. Does Literature Exist, #9/175. John's copy with his bookplate, inscription from Neil Shaver at Yellow Barn Press, signed twice by John. A second bookplate is also on the inside front cover with a different DePol engraving. With prospectus, ordering postcard, & typed note initialed by John.
4. Dress, by Eric Gill. #7/200, signed by John.
5. Goudy Memoir, YBP bookplate & Emerson G. Wulling's bookplate too, with EGW's traditional penciled notes on ffep, prospectus laid in.
6. Not Barn Again, inscribed & dated by John.
7. John Anderson & The Pickering Press, #102/150, inscribed & dated by John.
8. Liberty Bell on the K-G Press, #205/215, inscribed & dated by John.
9. Travels with Pat, with handwritten presentation note on his 1994 birthday laid in.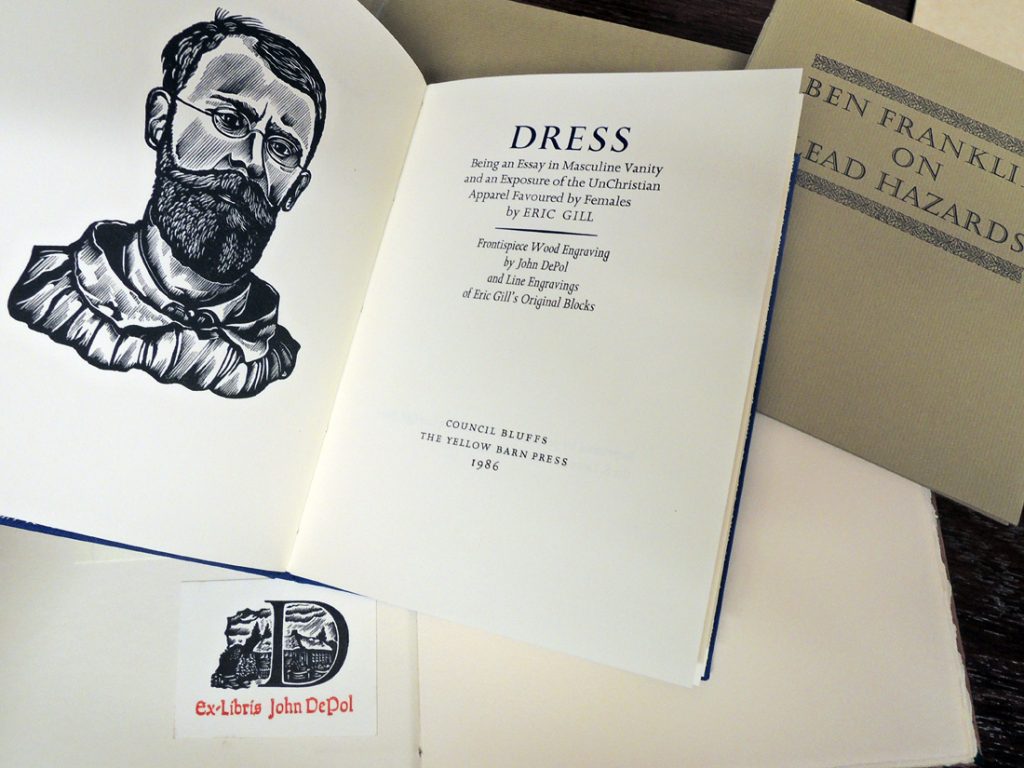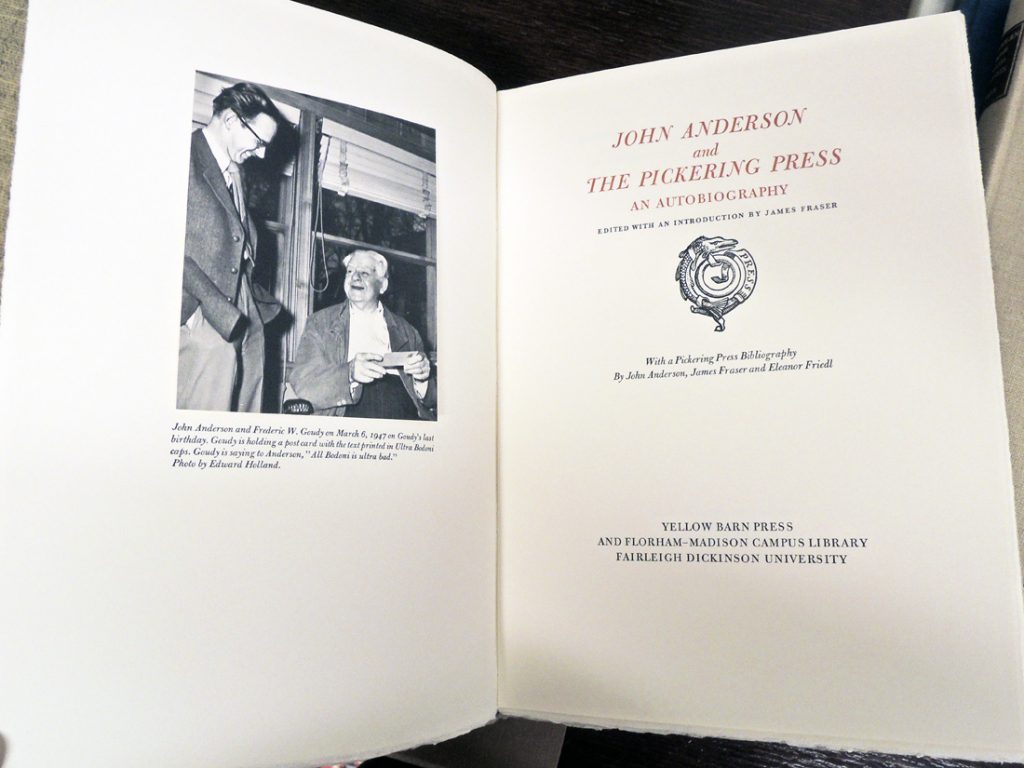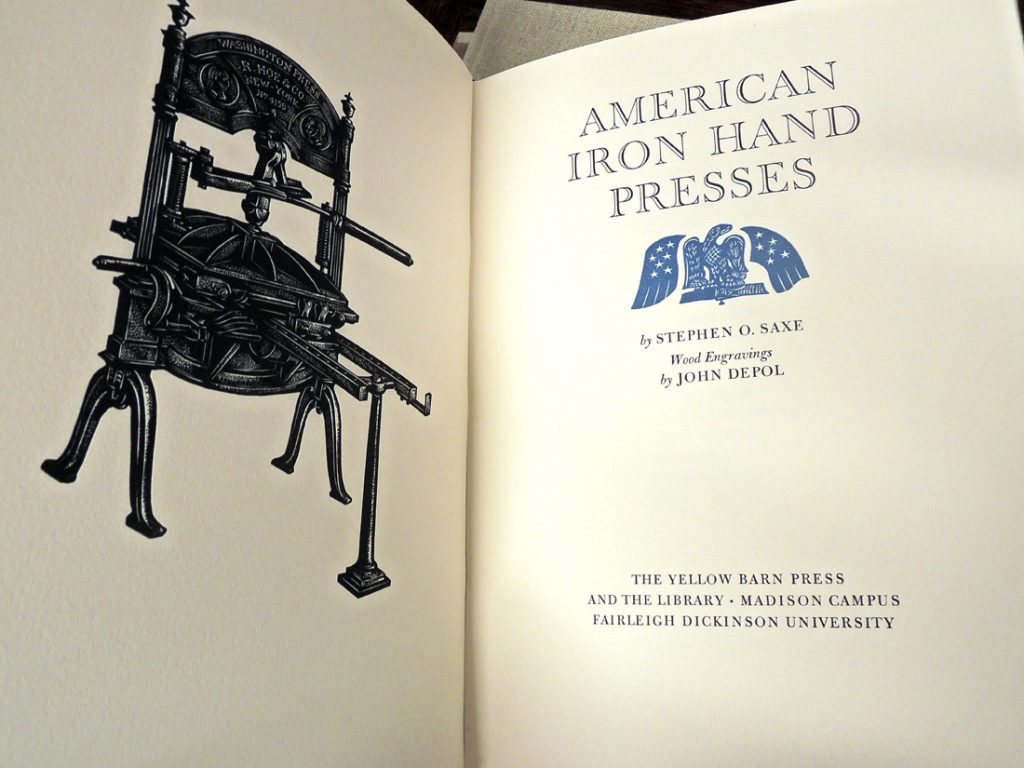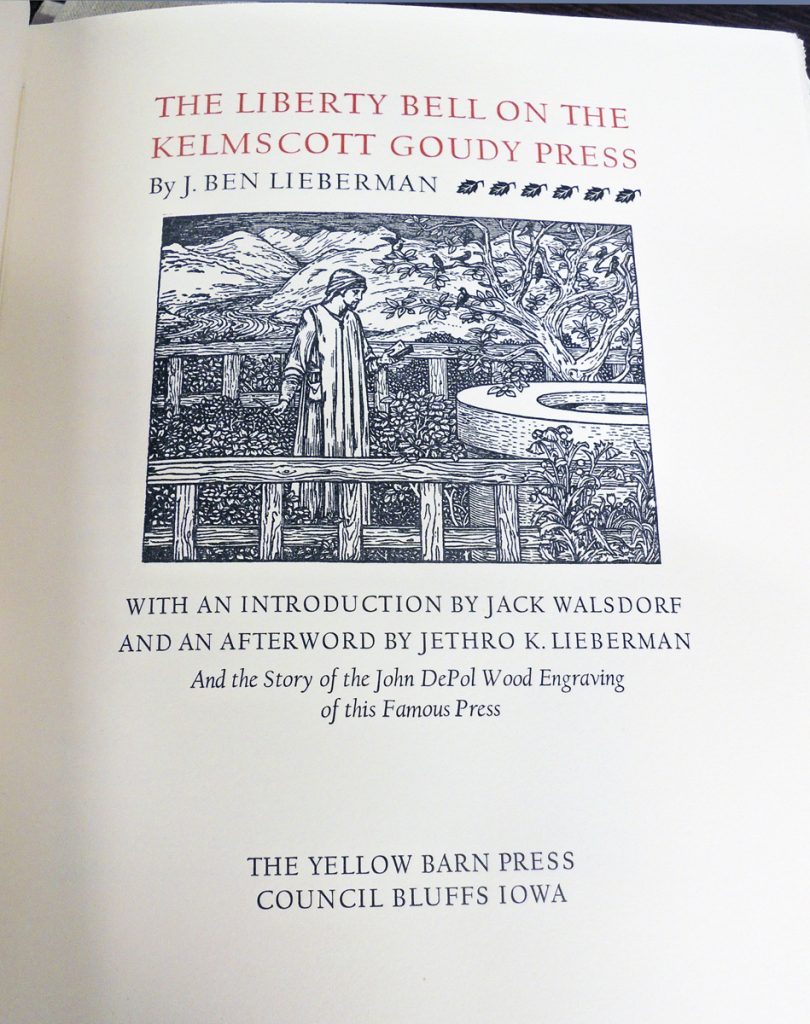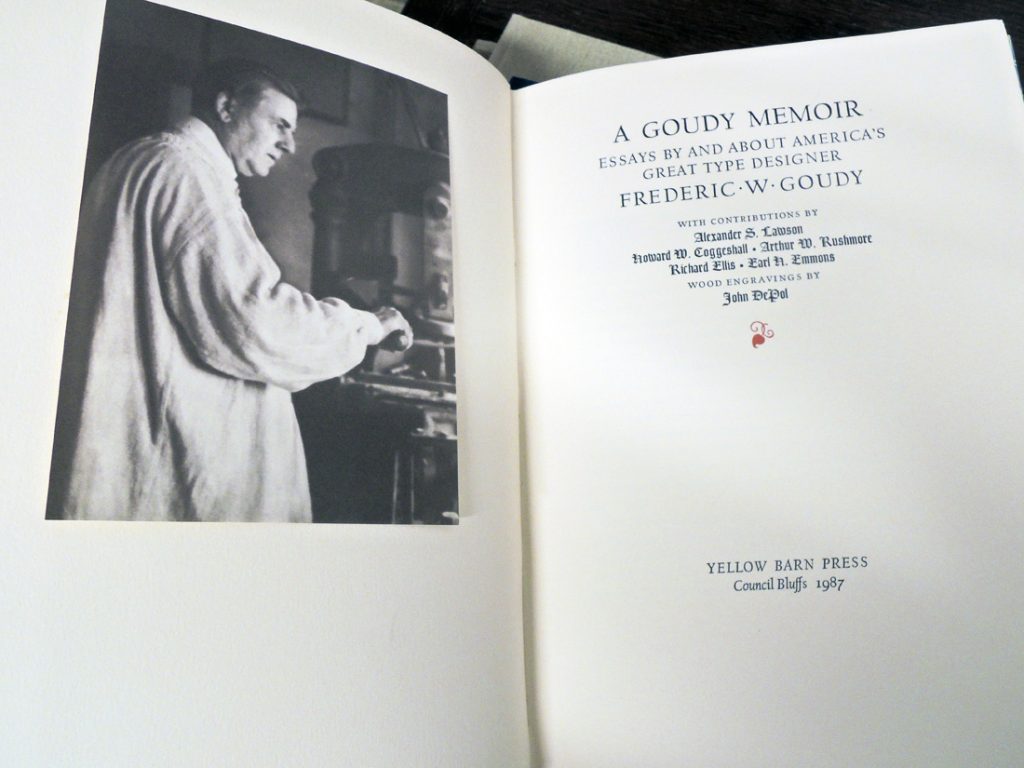 See also John J. Walsdorf, The Yellow Barn Press: a history and bibliography (Council Bluffs, Ia.: Yellow Barn Press, 2001). Graphic Arts Collection (GAX) Oversize 2004-0798Q