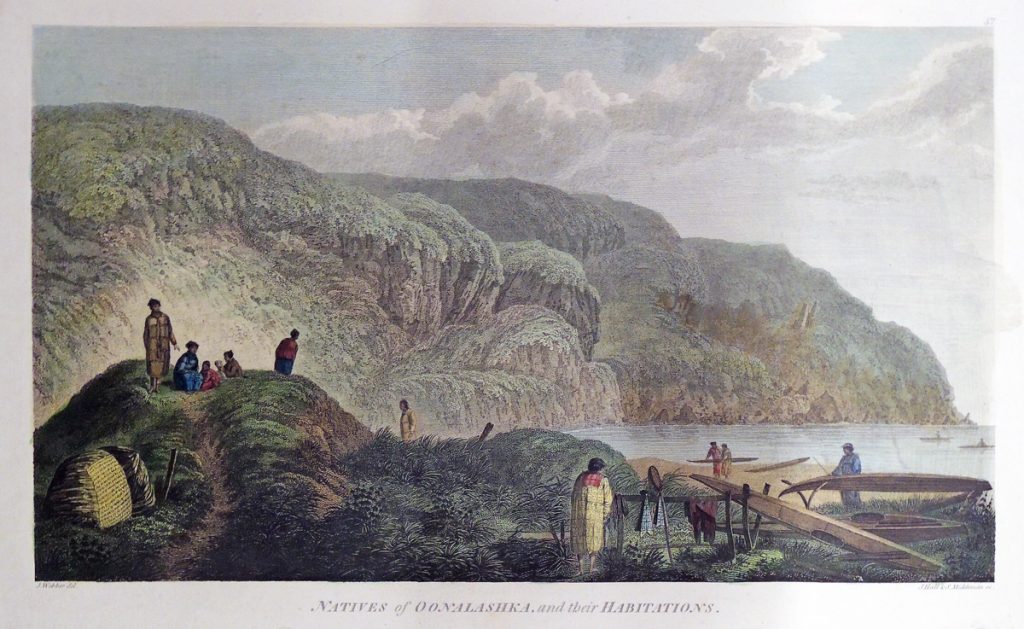 John Hall (1739-1797) and Samuel Middiman (1751-1831) after a design by John Webber (1751-1793), Natives of Oonalashka and Their Habitations, plate 57 from James Cook, A Voyage to the Pacific Ocean (London: Nicholl and Cadell, 1784). Graphic Arts Collection GC 106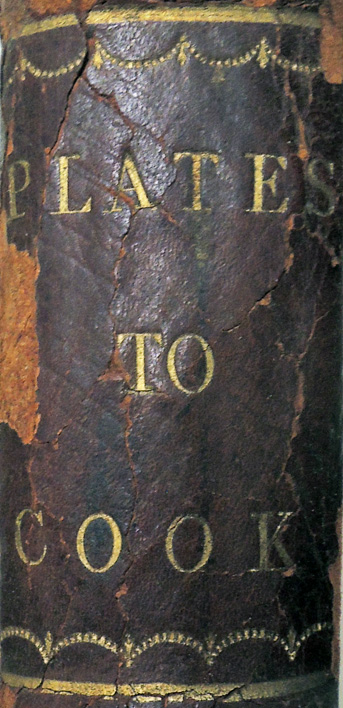 While Firestone Library owns multiple sets of Captain James Cook (1728-1779), A Voyage to the Pacific Ocean; Undertaken by Command of His Majesty, For Making Discoveries in the Northern Hemisphere . . . (London, 1784) including the Atlas volume of maps and engravings, the Graphic Arts Collection holds three additional prints with hand coloring.
John Webber (née Wäber, 1751-1793) served as official artist on James Cook's third voyage from 1776 to 1780, charged to "observe the genius, temper, disposition of the natives… showing them every kind of civility and regard." Webber traveled aboard the HMS Resolution to Australia, New Zealand, the Hawaiian Islands, and other Pacific locations before arriving safely (unlike Cook) back in London. Over the next four years, Webber worked with multiple printmakers to translate his watercolors to engraved plates for the British Admiralty's account of the expedition.
Unalaska is an island in the Fox Islands group of the Aleutian Islands of Alaska. The Unangan people were the first to inhabit the island of Unalaska, which they named Agunalaksh meaning 'Near the Peninsula'. When the Russian fur traders arrived, they renamed the island Ounalashka and when Captain Cook visited the island, he spelled it Oonalashka in his journal. Webber repeated this in his sketches and the resulting print. See more at:  http://www.unalaska.info/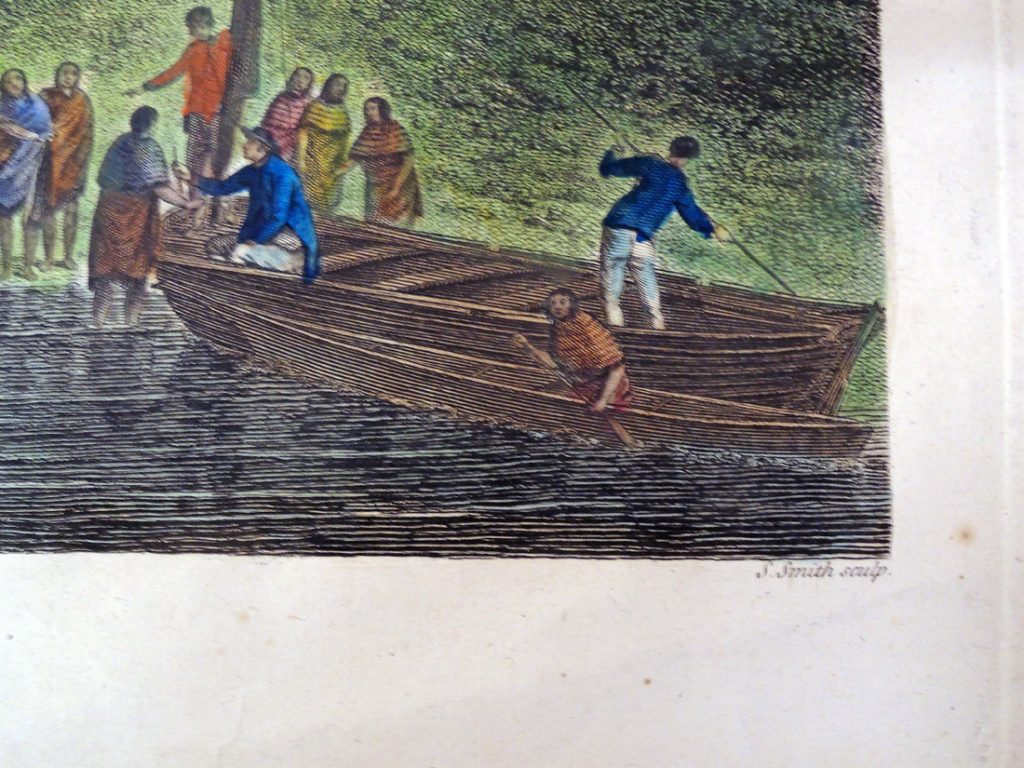 Possible self-portrait of Webber in the boat.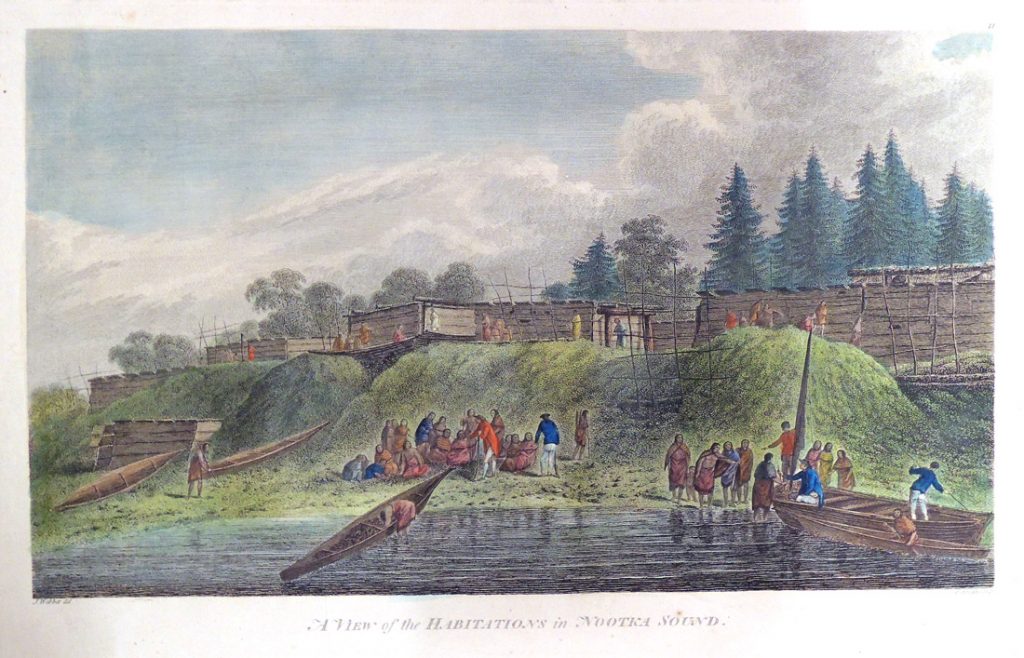 Samuel Smith (1743/47–1808) after a design by John Webber (1751-1793), A View of the Habitations in Nootka Sound, plate 41 from James Cook, A Voyage to the Pacific Ocean (London: Nicholl and Cadell, 1784). Graphic Arts Collection GC 106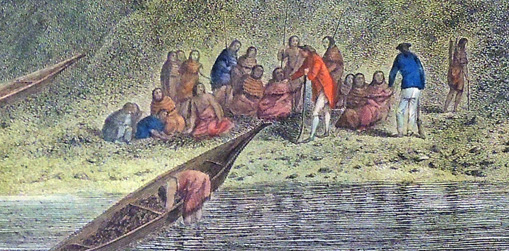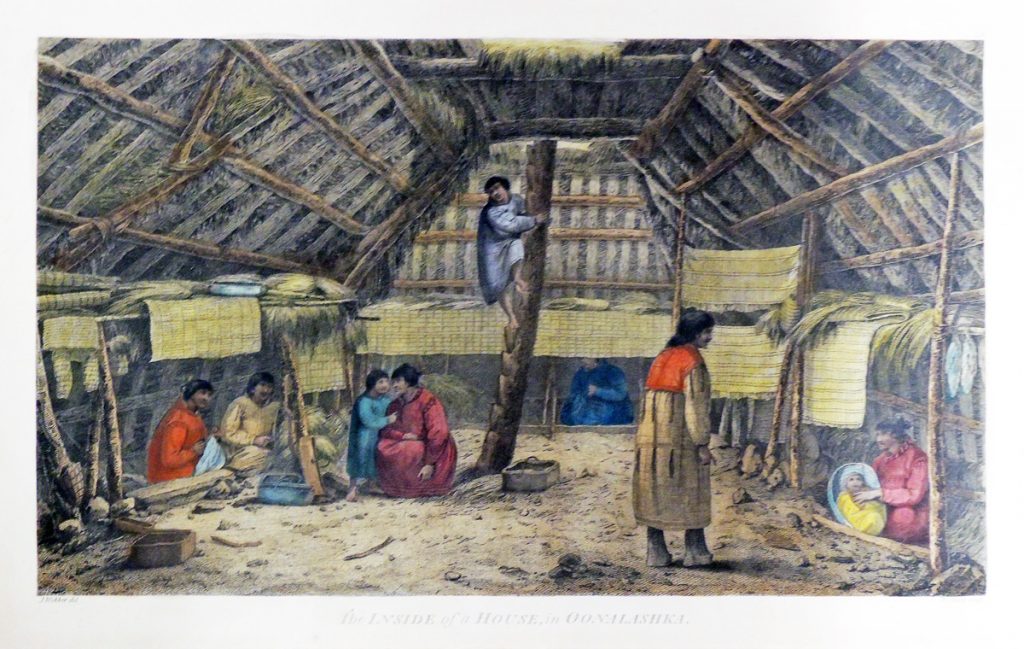 William Sharp (1749-1824) after a design by John Webber (1751-1793), The Inside of a House in Oonalashka, plate 58 from James Cook, A Voyage to the Pacific Ocean (London: Nicholl and Cadell, 1784). Graphic Arts Collection GA 106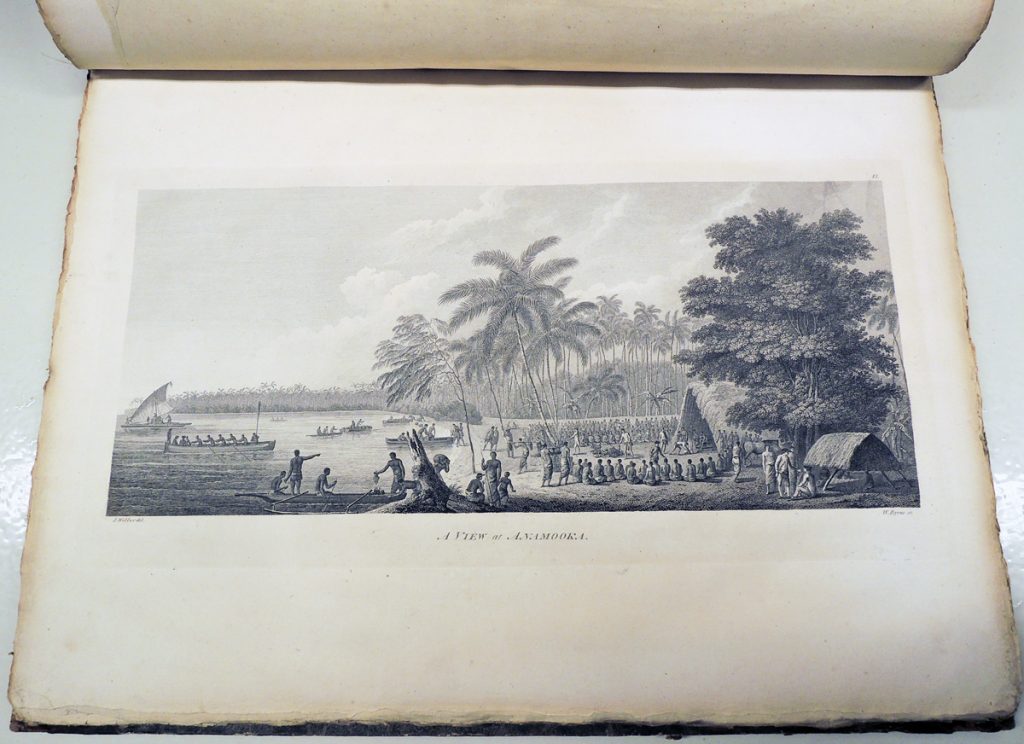 See also the bound volume: James Cook (1728-1779), A Voyage to the Pacific Ocean. Undertaken, by the command of His Majesty, for making discoveries in the Northern hemisphere, to determine the position and extent of the west side of North America; its distance from Asia; and the practicability of a northern passage to Europe. . . . Illustrated with maps and charts, from the original drawings made by Lieut. Henry Roberts … with a great variety of portraits … views … and historical representations … drawn by Mr. Webber (London: Printed by W. and A. Strahan, for G. Nicol, & T. Cadell, 1784). 3 v. plates (part fold.) and atlas. Rare Books (Ex) Oversize 1003.265.2e atlas