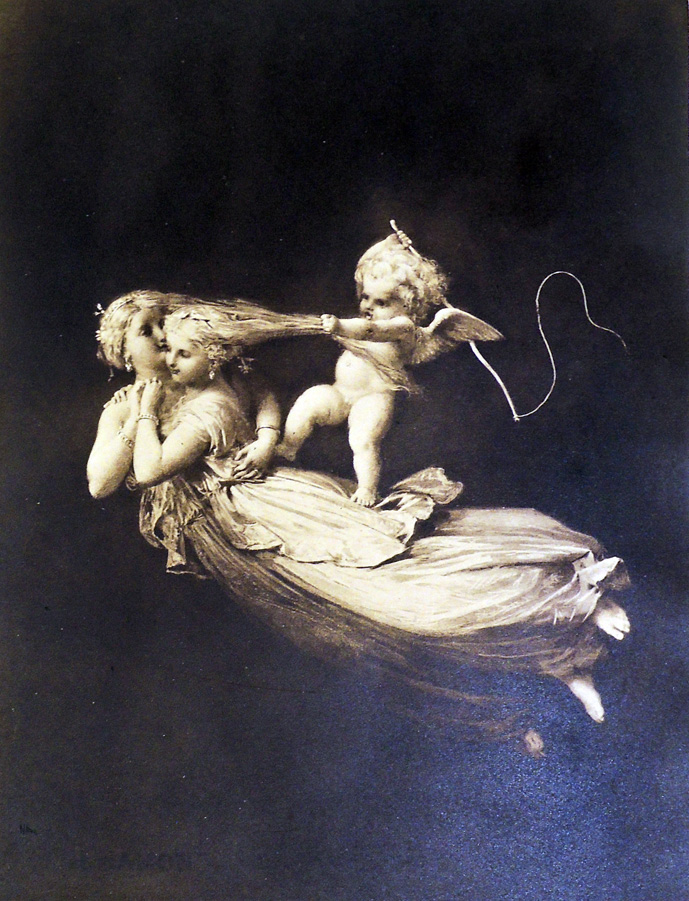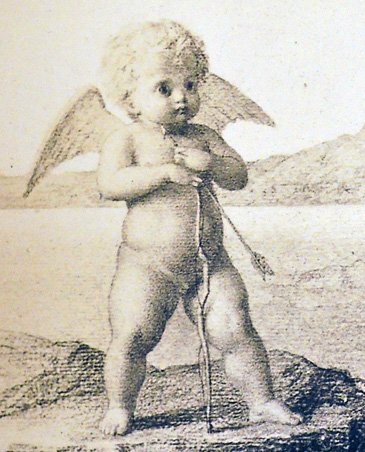 Joseph Méry, Les vierges de Lesbos [The Virgins of Lesbos]. Poème antique (Paris: Georges Bell, 1858). Illustrated with photographs by Auguste Nicolas Bertsch (1813–1870) and Camille d'Arnaud (active 19th century) after paintings by Jean-Louis Hamon (1821–1874). Signed by Bell on verso of half-title. One of 300 copies. Graphic Arts Collection GAX 2017- in process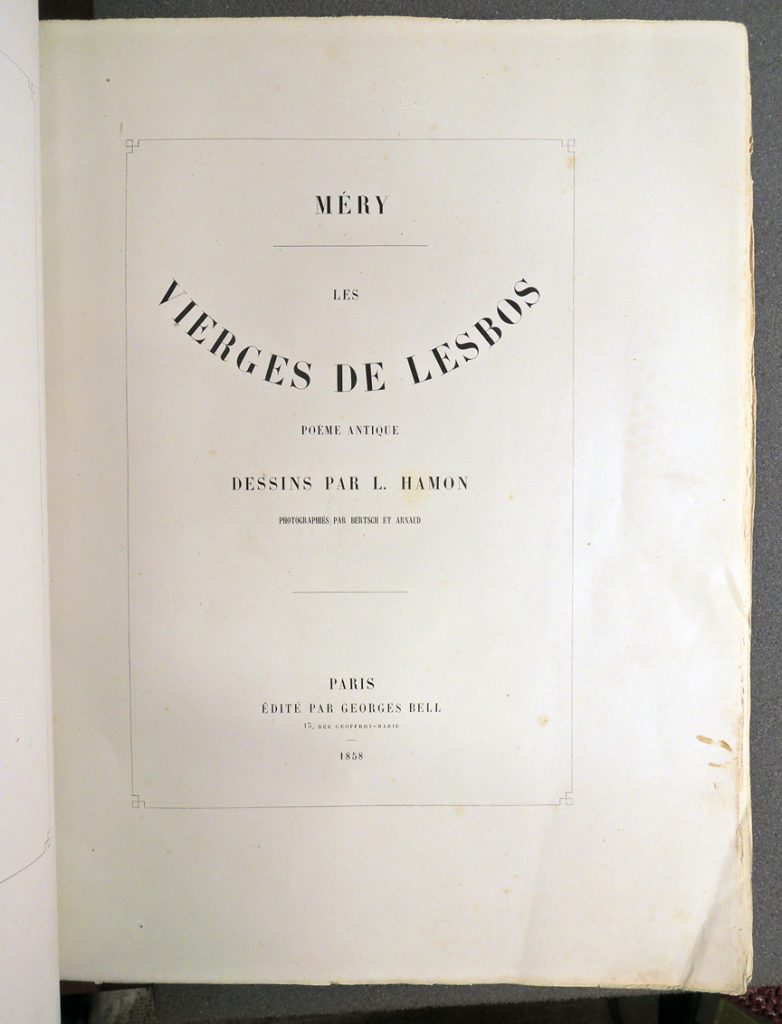 The Graphic Arts Collection is pleased to have acquired one of the first books of French poetry illustrated with original photographs. The poem's first edition had no illustrations and was published together with Méry's Nuit lesbienne. According to Monselet (Catalogue . . . d'une jolie collection de livres rares, Paris, 1871, n. 215), the volume was printed in an edition of only five or six copies for friends, probably too sexually explicit for the era. Later, Georges Bell funded a larger and more elaborate edition.
In 1854 the photographer Auguste Nicolas Bertsch (1813-1870) became a founding member of the Société française de photographie, serving on the board of directors from 1858–1870. Sometime before 1855 he began a collaboration with the writer and photographer Camille d'Arnaud at his studio at 27 rue Fontaine Saint Georges, Paris. For the first illustrated edition of Méry's poem, Bertsch and Arnaud made 900 salted paper prints from collodion-on-glass negatives, which were trimmed and pasted into each volume; three each in an edition of 300.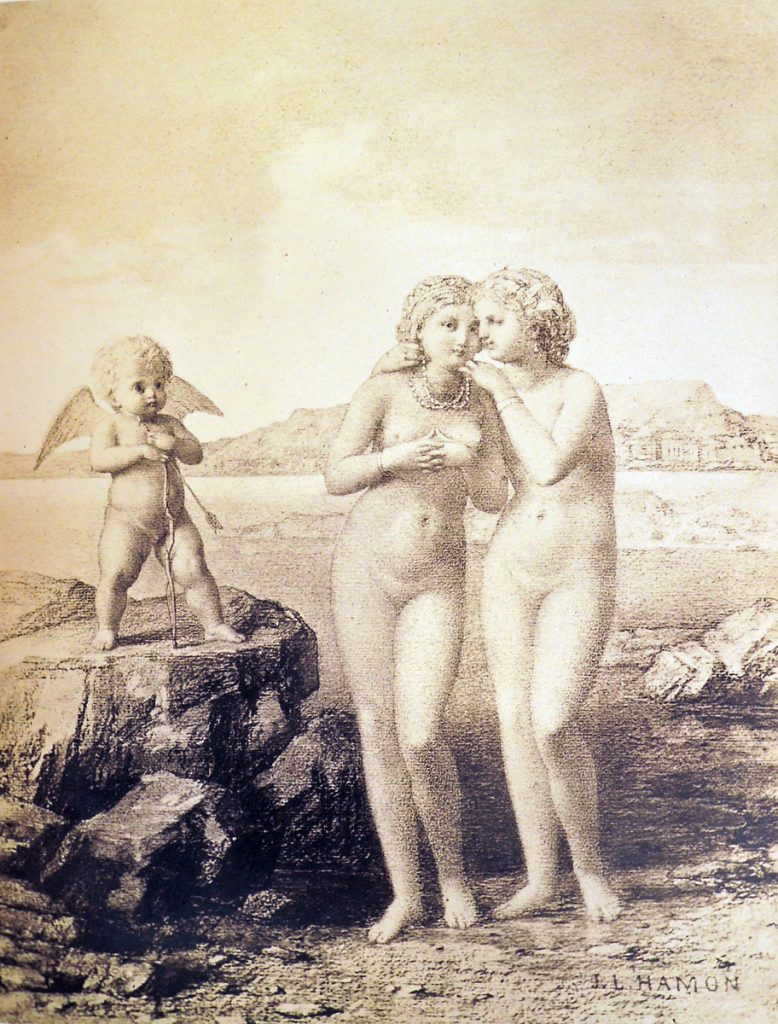 The photographs are after paintings by Jean-Louis Hamon (1821-1874), who worked at the Sèvres porcelain factory until he received recognition in the Paris International Exhibition of 1855. Ten new paintings were accepted into the 1857 International and in 1861, another five, including one titled Vierge de Lesbos.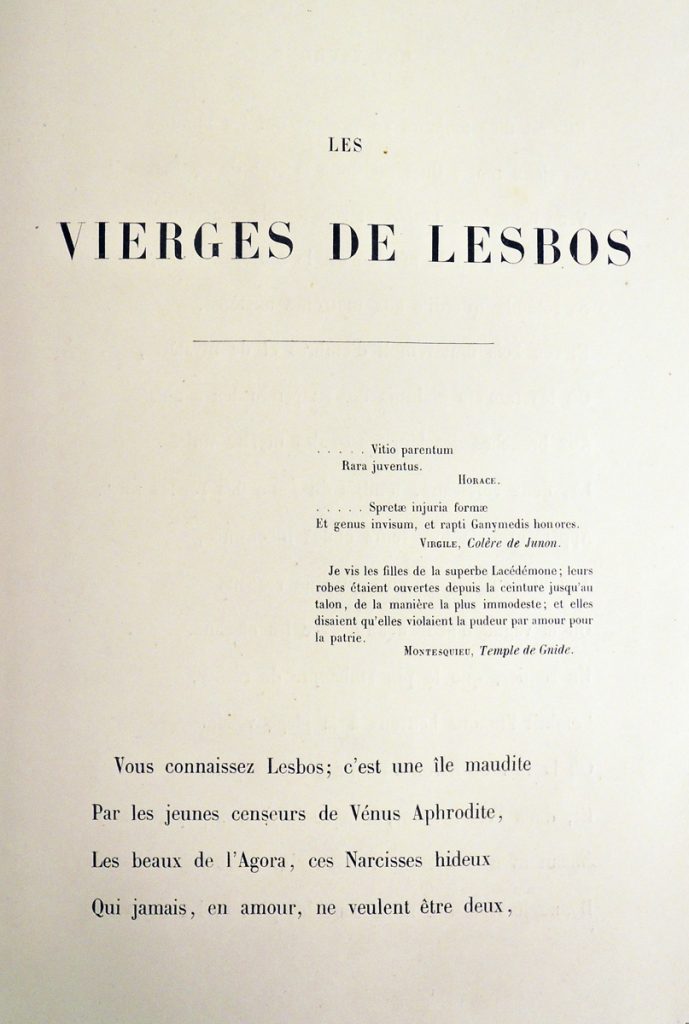 See also Joseph Méry (1798-1865), Le dernier fantome; illustré par G. Staal (Paris: Publié par Gabriel Roux … ; , 1853). Purchase; Acquired with matching funds provided by the Program in Hellenic Studies with the support of the Stanley J. Seeger Hellenic Fund; 2003. Rare Books (Ex) Oversize 2004-1239Q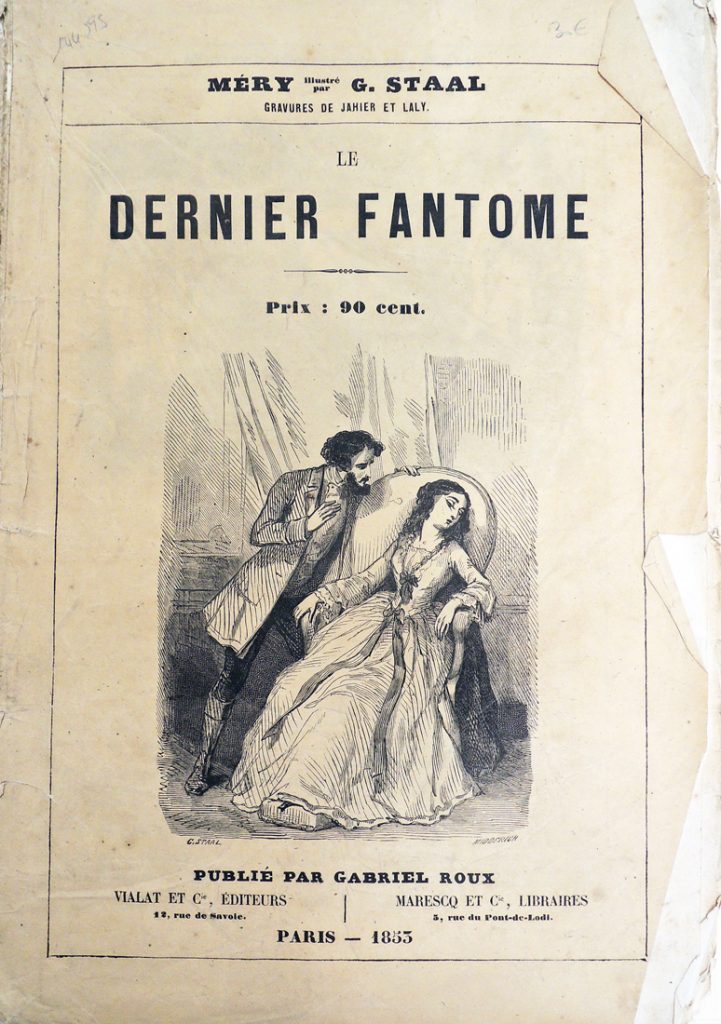 Nuit lesbienne (first verse)
La fille de l'Erèbe, à la rose étoilée,
La nuit couvre le temple et sa douce vallée ;
Comme une ombre plaintive échappée au cercueil,
Alcyone se plaint, seule sur un écueil :
C'est l'heure des frissons, et des songes funèbres !
Rhodina, sur son lit, a peur dans les ténèbres,
Un bruit vague a troublé l'écho du corridor :
La lampe va s'éteindre au candélabre d'or,
Et sa pâle lueur, jouant avec les ombres,
De sinistres reflets couvre les lambris sombres :
Rhodina se recueille ; elle invoque en tremblant
La Reine de la Nuit, au diadème blanc,
Diane de Délos, dont les regards austères
Ne sont point indulgents aux amoureux mystères,
Diane de Délos, triple divinité
Qui des pieux hymens garde la chasteté.