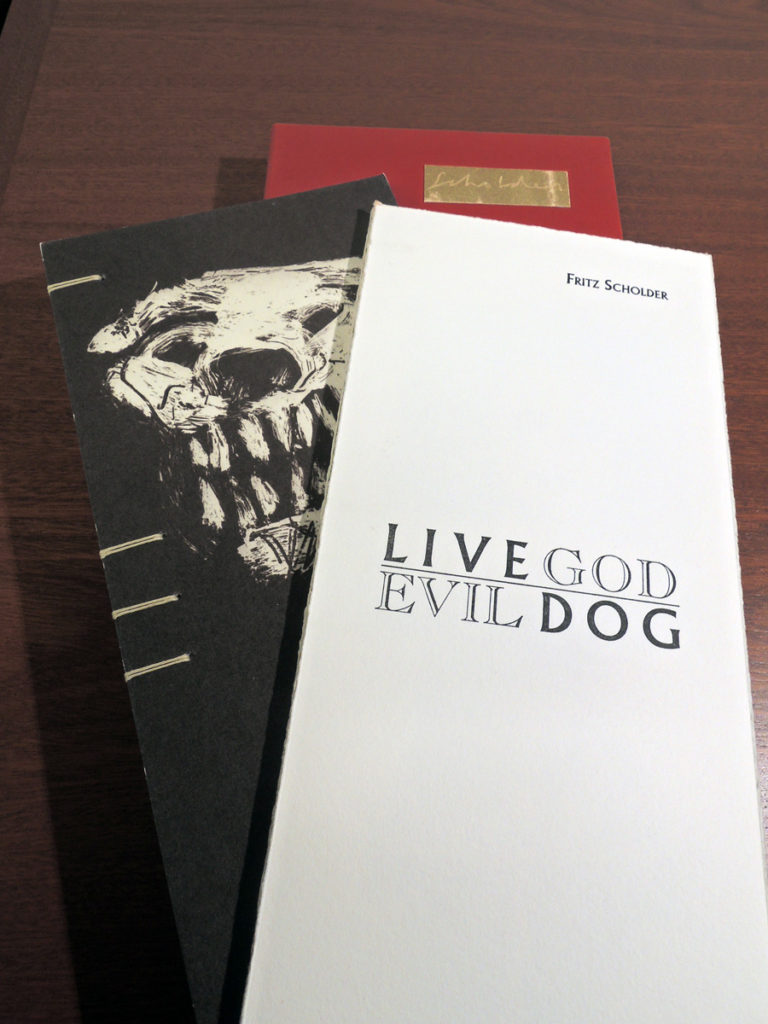 Born in Minnesota, Fritz Scholder (1937-2005) moved with his family to Sacramento, California, where he began studying painting with Wayne Thiebaud. Although Scholder was one-quarter Luseino, a California Mission tribe, he grew up outside the native American community and only later began to explore this cultural heritage, bringing to it a unique perspective.
In 1970, Tamarind Institute invited Scholder to Albuquerque to create a suite of lithographs he called, Indians Forever. From that time on, Scholder would be a major influence for his generation of native American artists.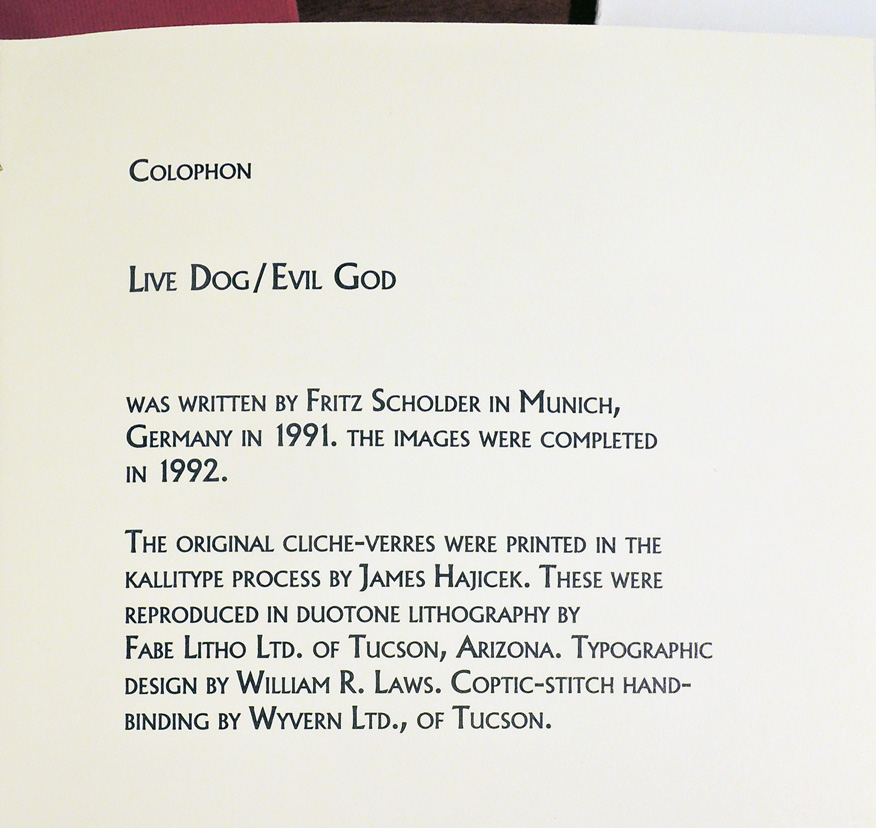 Afternoon Nap was published in 1991, the first in a series of book projects by Nazraeli Press, Munich, followed in 1992 with Live Dog / Evil God in a limited edition of 50 copies. Nazraeli was founded in 1989 by Chris Pichler, specializing in books of photography. Scholder created ten cliche-verres or glass plate negatives for the book that were printed as kallitypes by James Hajicek. These were reproduced in duotone lithograph by Fabe Litho in Tucson, Arizona.
Pichler also published Scholder's 1993 exhibition catalogue with an essay by Edward Lucie-Smith for the Riva Yares Gallery (SA ND237.S31 L824 1993). http://www.smithsonianmag.com/arts-culture/fritz-scholder-native-american-artist-art-world-180957655/ This review of Scholder's 2015 exhibition at the Denver Art Museum brings the artist's work up to date.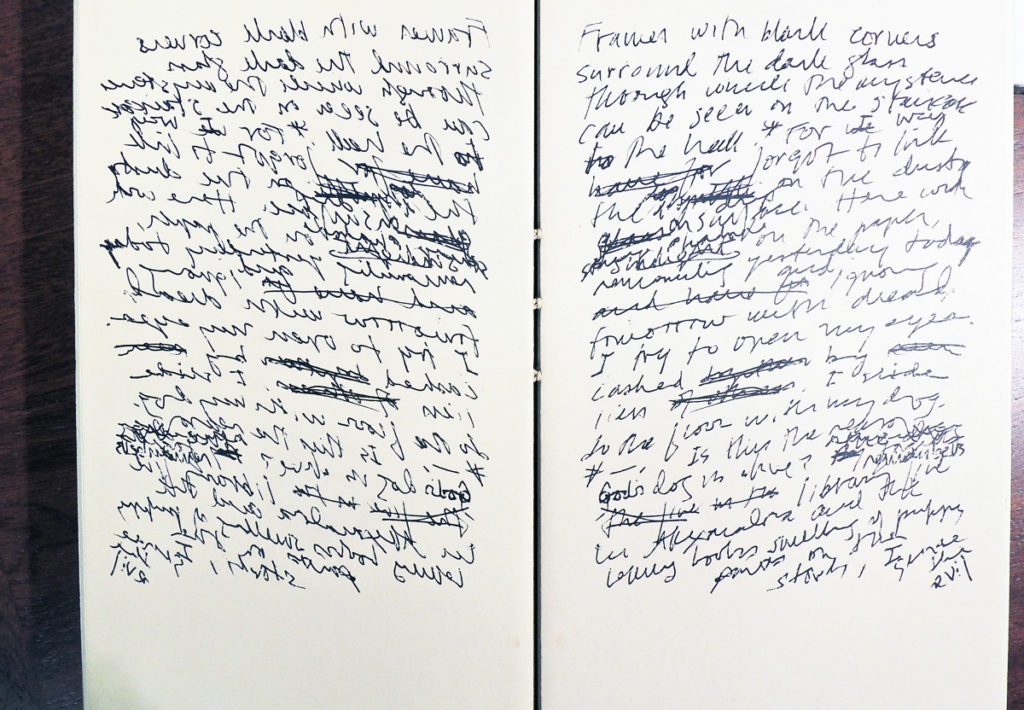 Fritz Scholder (1937-2005), Live Dog / Evil God (Munich and Tucson: Nazraeli Press, 1992). Copy 44 of 50. Includes a suite of ten original prints. Graphic Arts Collection GAX 2017- in process