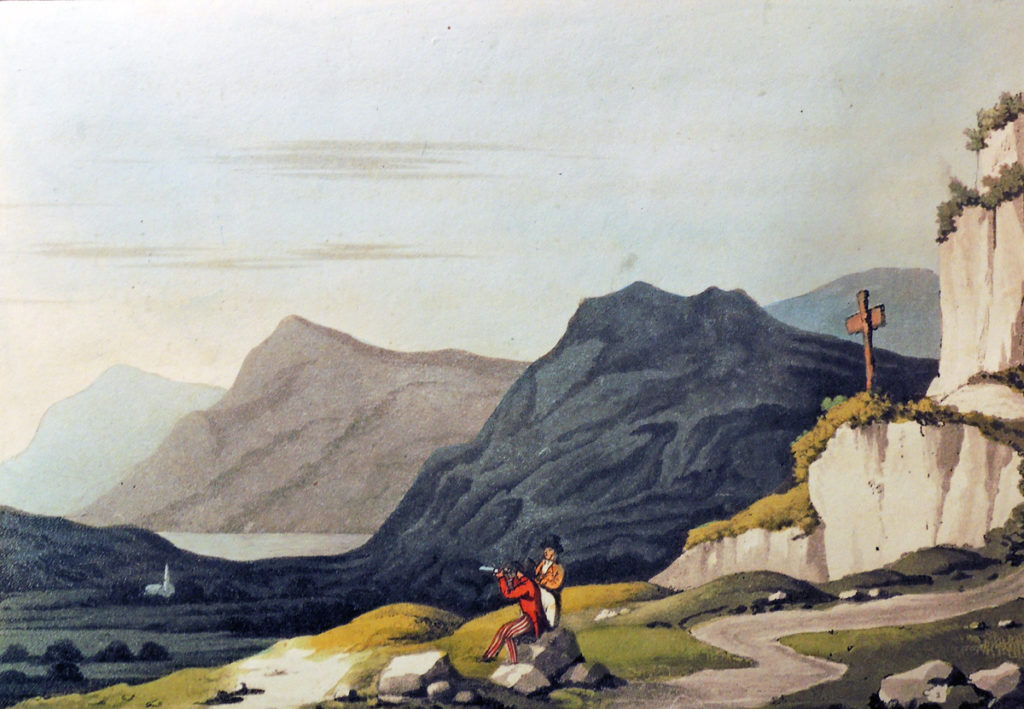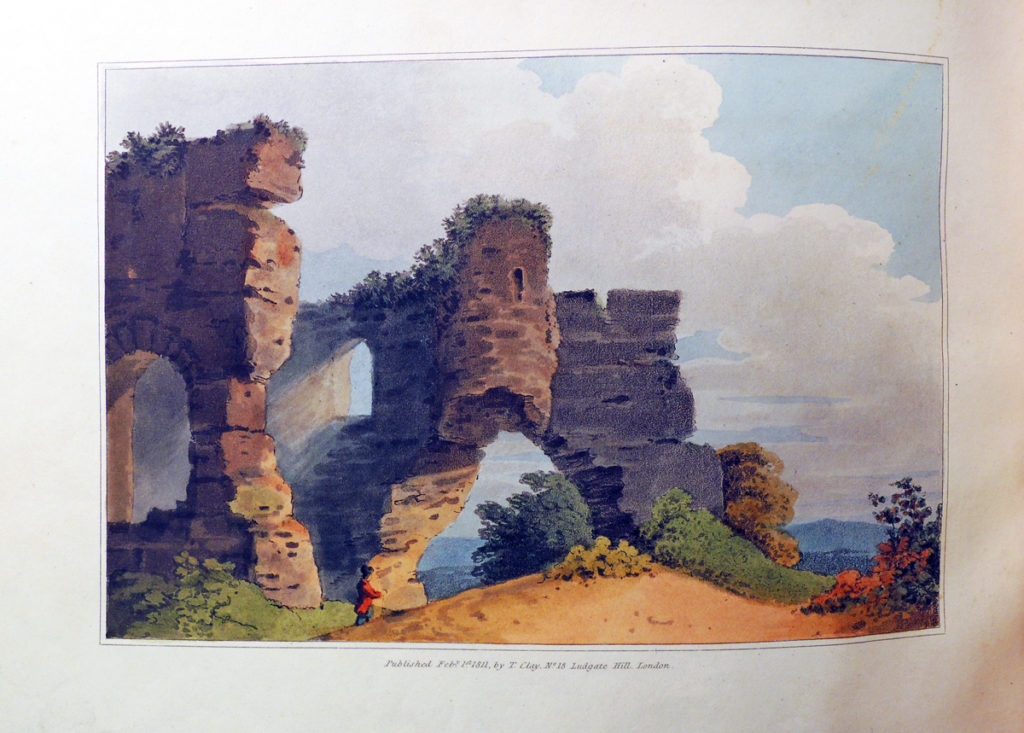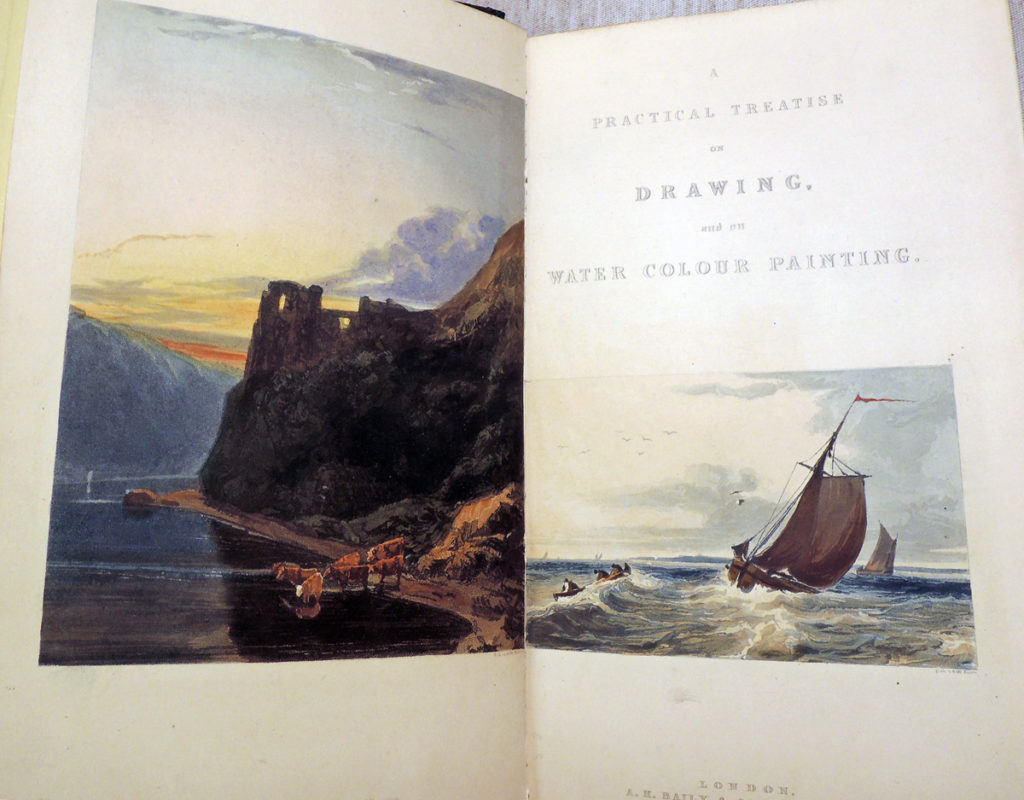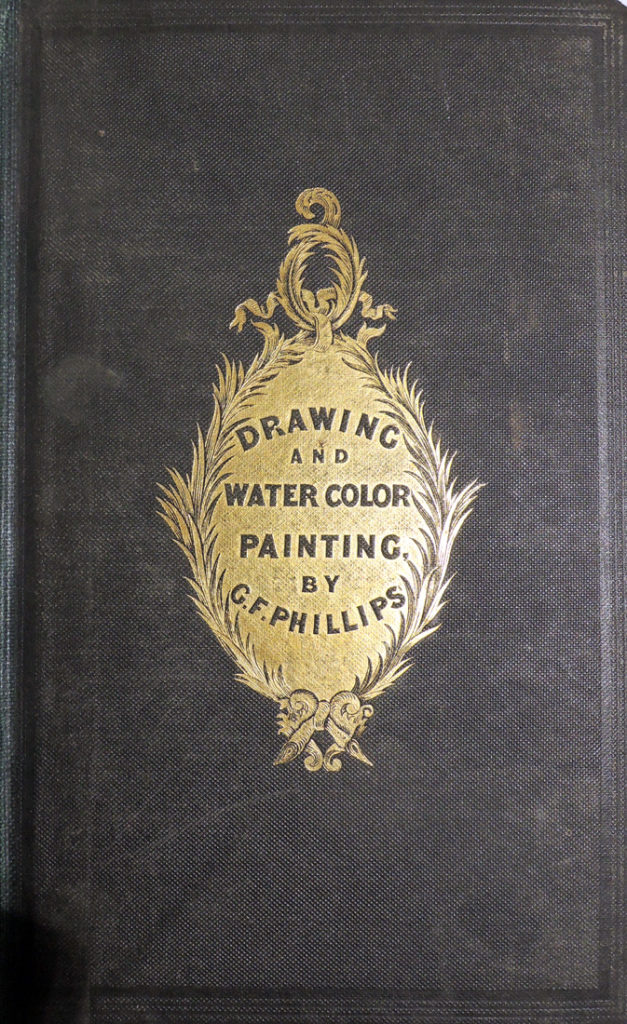 The Graphic Arts Collection recently acquired two drawing and coloring manuals, including one of the first English manuals to include actual color samples, only predated by Mary Gartside's Essay on Light and Shade (1805) Ex 2013-0074Q.
Giles Firmin Phillips, A Practical Treatise on Drawing and on Painting in Water Colours, with Illustrative Examples in Pencil, in Sepia, and in Water Colours, Leading the Artist Progressively, from the First Rudiments, to the Completion of Works of Art in Their Finished State; Comprehending the Treatment of Coast Scenery, River Scenery, and General Landscape (London: A. & H. Bailey and Co., 1839). Graphic Arts Collection GAX 2017- in process
Engraved title with hand colored aquatint vignette, 14 soft-ground etchings with monochrome aquatint added, (one view in three progressive stages), 5 colored aquatints, and a color chart. Abbey Life 166.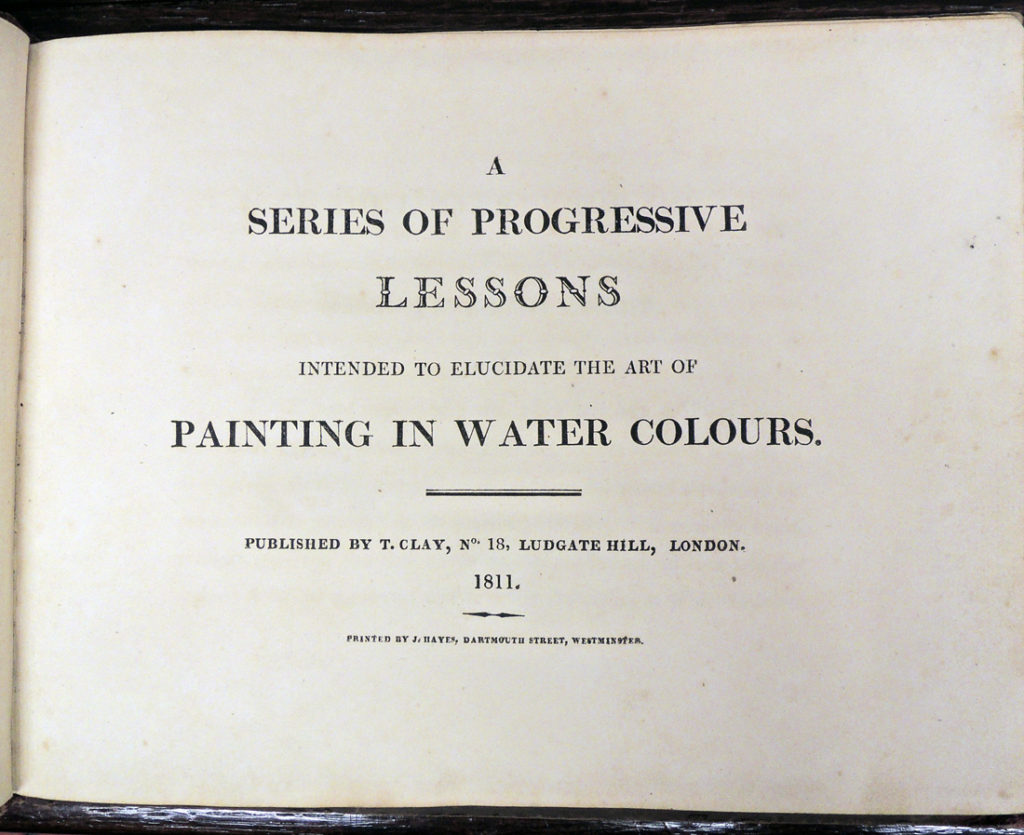 David Cox, A Series of Progressive Lessons Intended to Elucidate the Art of Painting in Water Colours. (London: T. Clay, 1811). Graphic Arts Collection GAX 2017- in process
Illustrated with 13 plates (2 soft-ground etchings and 11 aquatints including 6 with hand coloring), and 8 color squares in the text.