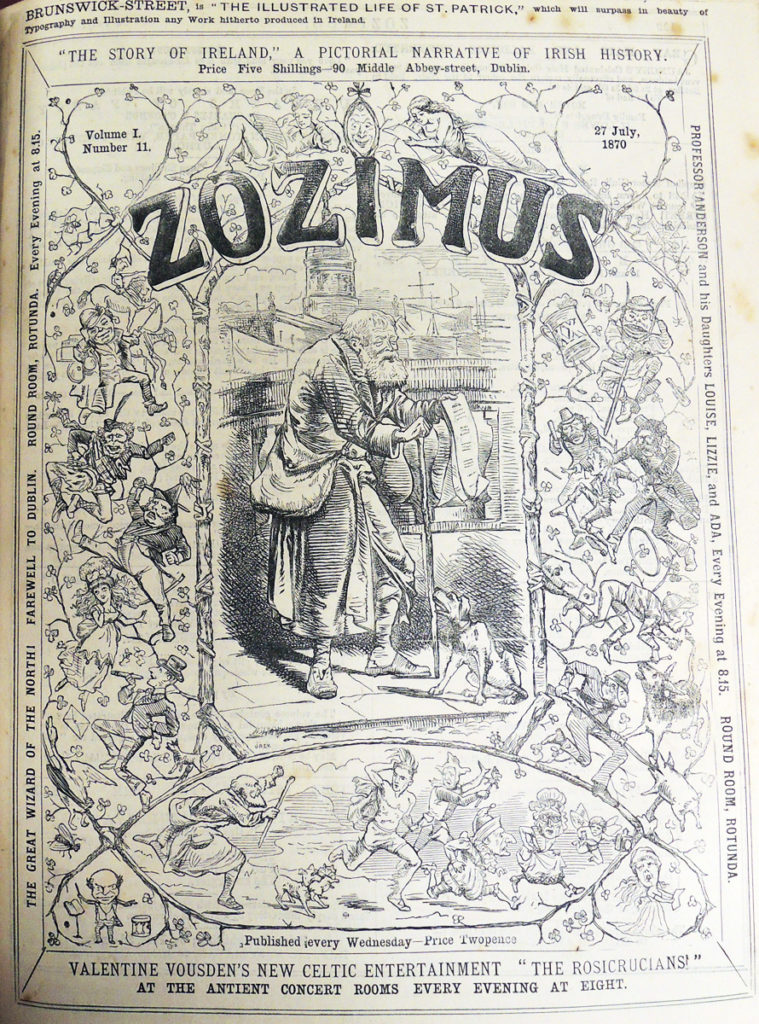 Zozimus (Dublin: A.M Sullivan, 1870-1872). Complete run bound in one volume. Graphic Arts Collection GAX 2017-in process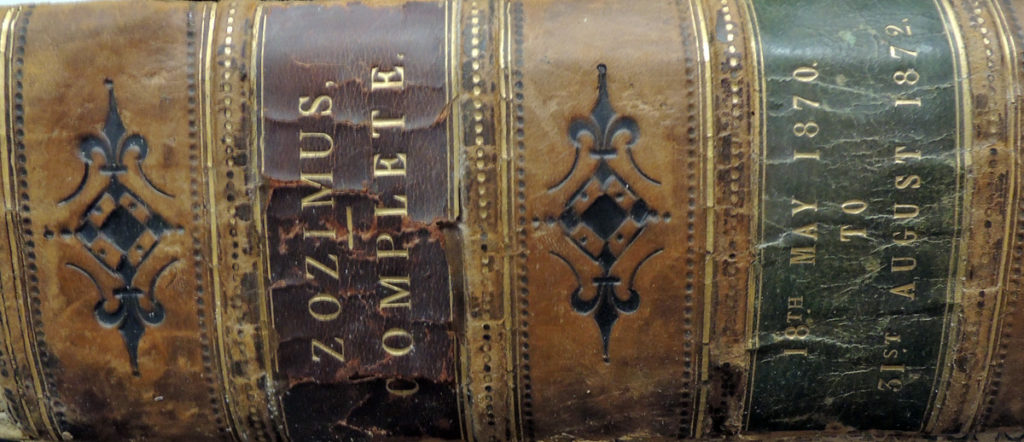 The Graphic Arts Collection recently acquired a complete run of the Irish satirical weekly Zozimus (1870-1872).
Zozimus was the pseudonym for Michael Moran (ca. 1794-1846), a beloved blind Dublin street personality who recited poetry, sang ballads, and gave advice. His memory was revived in 1871 with a biography by Dubliniensis Humoriensis Gulielmus, Memoir of the Great Original, Zozimus (Michael Moran), the Celebrated Dublin Street Rhymer and Reciter.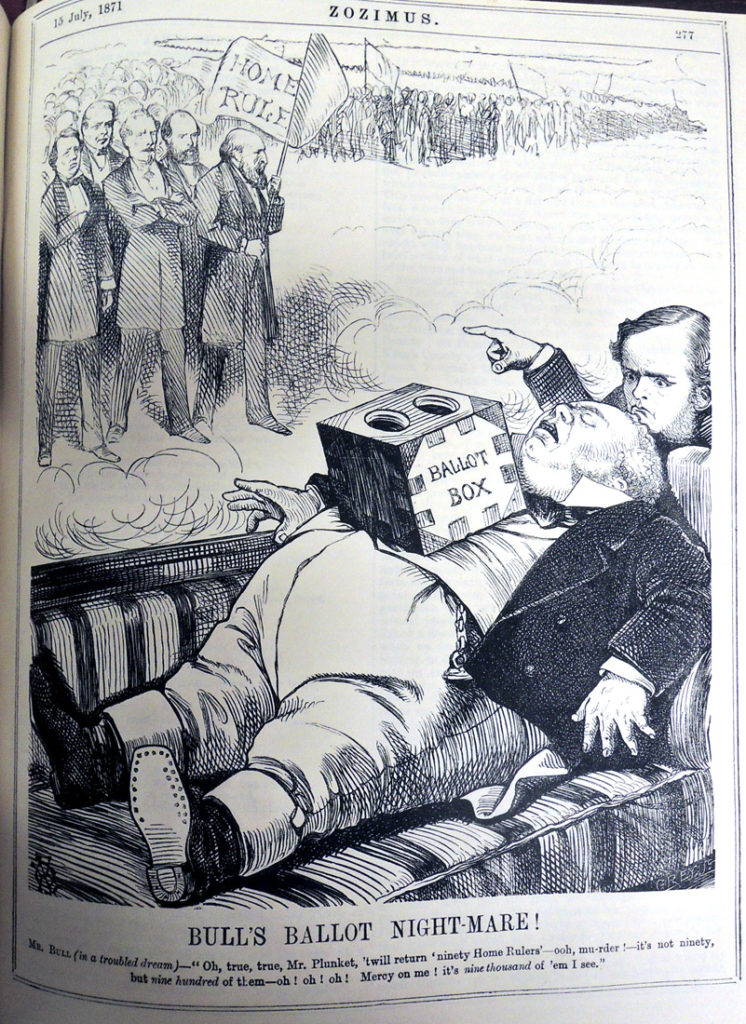 When Alexander M. Sullivan (1830-1884) started a weekly satirical magazine, he called it Zozimus after Moran and John Fergus O'Hea (1838-1922), his chief artist, designed a portrait of Moran for the cover. Each issue included one full-page satirical plate by O'Hea, several smaller cartoons, and humorous doggerel, not unlike the British Punch or Vanity Fair.
Zozimus only lasted a little over two years but in 1876 O'Hea returned with Zoz: The Irish Charivari, a weekly with milder social satire. This also folded after two years.
Here are a few samples of O'Hea's caricatures from the pages of Zozimus.